I've written this article to help you quickly compare and evaluate the best Gantt chart maker software.
As a project manager, there's a good chance that you've come across a Gantt chart or two in your time. Popularized by Henry Gantt in the early 1900's, the Gantt chart has long been a favorite tool for planning activities, building project timelines, and charting the critical path of your project.
Microsoft Project (MS Project) is probably the most well-known Gantt chart software (see my full guide on MS Project), but there are dozens of Gantt creator tools online. Some are stand-alone Gantt chart builders while others are part of a more comprehensive project management software.
Here, I summarize the best ones so you can quickly find the right fit to plan your next project.
Best Gantt Chart Maker Shortlist
Here's our top Gantt chart maker list:
Below you'll find an overview of these Gantt chart software programs, with screenshots, an overview of their features, and pricing and free trial information.
Jump to Gantt chart maker reviews
Gantt Charts FAQ
If you are a project manager, you have probably searched for a way to make a Gantt chart online. The thing is, PMs aren't the only ones that might need a Gantt chart builder. Virtually every task, project, department, or coordinated effort of any kind could benefit from employing a simple Gantt chart to outline their starting point, progress, and intended destination.
Looking for more than just a Gantt chart generator? Check out our other lists of project planning tools to manage teams, resources, and projects:
Not 100% smitten with Gantt charts alone? We also reviewed the best Agile Tools of 2021.
Anyone hunting down the "best Gantt chart" must also know the importance of great project management tools in general, many of which include Gantt charts as just one element of a complete project planning suite.
Looking for a more robust alternative to Gantt charts for timelines and planning? We also go over some of the Best Project Scheduling Software Of 2021.
Ready to find the Gantt chart builder of your dreams? Let's get into it.
The Digital Project Manager is reader-supported. When you click through links on our site, we may earn a commission. Learn more.
The Ultimate Gantt Chart Maker List
If you want to make a timeline online, you'll need some top notch project planning software. Whether you want to create a Gantt chart from scratch or build one with pre-existing Gantt chart template tools, there are many project planning tools designed to assist you. Here's my current top ten best Gantt chart software list:

monday.com does many things related to project planning and resource tracking. Gantt charts are just one of the key features offered in this work management suite. With monday.com, you can see your project timeline at a glance, spot upcoming deadlines, and monitor the health of different tasks.
One of the things we always look for in our evaluation criteria is intuitive and aesthetic UX and general usability, which is an area where monday.com excels. monday.com's user-friendly design is great for team members who are a bit tech-phobic or who are new to digital project planning tools.
monday.com boasts integrations with the likes of Dropbox, Excel, Google Calendar, Google Drive, Integromat, Slack, Trello, and even more through Zapier.
monday.com could benefit from some minor chat/commenting upgrades, like a "General" chat board that isn't tied to a particular task or the ability to assign comments to team members. Also, if you are expecting to schedule recurring tasks, you'll need an outside integration to do so.
monday.com starts at $17/month for two users and has a 2-week free trial.
ProjectManager.com is a well-rounded, award-winning software used by some big names including NASA, Volvo, Brookstone, and Ralph Lauren. You can create Gantt charts with their cloud-based, interactive solution as well as assign tasks, track progress, and collaborate easily.
This tool delivers a ton of useful Gantt chart maker features. Aside from Gantt charts, you can create project plans, manage tasks, create reports, and manage timesheets, expenses, and workloads. This Gantt chart application also provides a useful feature that lets you easily switch between views—between Gantt chart, task list, and Kanban board views. You can use the in-app communication features to comment on tasks and assign to team members.
Their real-time reports are easy to use—get pre-set reports (project status, timesheets, expenses) in a single click, or set up your own custom reports. You can also use the real-time dashboard to get a glimpse of your current project stats. And you can use all of these features to schedule and report across multiple projects, as well.
ProjectManager.com integrations include native integrations with Google Apps like Drive, Gmail, Calendar, etc. as well as Microsoft Office and Microsoft Project. For all other integrations, you can use Zapier to sync ProjectManager.com with other tools.
Pricing for ProjectManager.com starts at $15/user/month, with their basic "Personal" plan requiring a minimum of 5 users. They offer a 30 day free trial (a credit card is required to sign up for a free trial).
GanttPRO has a clean user interface and an intuitive UX/UI design. It's easy to navigate and learn as well, which is a plus for usability.
GanttPRO offers a range of project management, project portfolio management, risk management, team collaboration, and resource and cost management features. You can easily create tasks and set statuses, priorities, dates, deadlines, progress, and time logs, as well as assign tasks, set dependencies between connected tasks, and add milestones. The auto-scheduling feature ensures any changes in your tasks, dates, or dependencies are automatically reflected.
Moreover, you can switch between views to get more flexibility. Besides the native Gantt chart timeline, you can use a board view or a task view. GanttPRO also includes comment, notification, and mention functionalities, and is useful for resource management and task redistribution.
There is also a useful functionality that allows you to import MS Project Files, .xlsx files, and .csv files directly.
A plan for 1 user starts from $15 if billed annually. Team plans start from $8.90 per user per month if billed annually. You can try a 14-day free trial or book a personal demo.
Wrike is an award-winning, easy-to-use project management software trusted by 20,000+ organizations worldwide. The tool is suitable for teams with anywhere from five to an unlimited number of team members. Users can create Gantt charts in one click, as well as customize workflows, dashboards, reports, request forms, and more.
Wrike's simple interface enables users to switch between Kanban boards, one-click Gantt charts (that can be adjusted with drag-and-drop), and traditional workload views, allowing teams to choose how to work. Wrike also features task lists, subtasks, task dependencies, shared workflows, file sharing, and real-time collaboration.
Wrike has an easy-to-use, intuitive interface and navigation with distinct spaces, folders, and tasks. Toggle quickly between the home screen and timesheets, dashboards, calendars, reports, and a notification and activity stream.
Wrike's features can be configured for each individual team's needs, as well as for specific teams such as marketing teams and professional service teams. Users can also try a variety of templates for common organizational processes with several of these templates featuring Gantt charts.
Wrike offers 400+ pre-built native integrations, including integrations with the most popular file management software from Microsoft, Google, and Dropbox, along with sales and marketing software from Salesforce and Marketo.
Wrike starts at $9.80 per user per month. There are four different price points, including a free version and plans which offer the ability to invite free external collaborators to a paid account.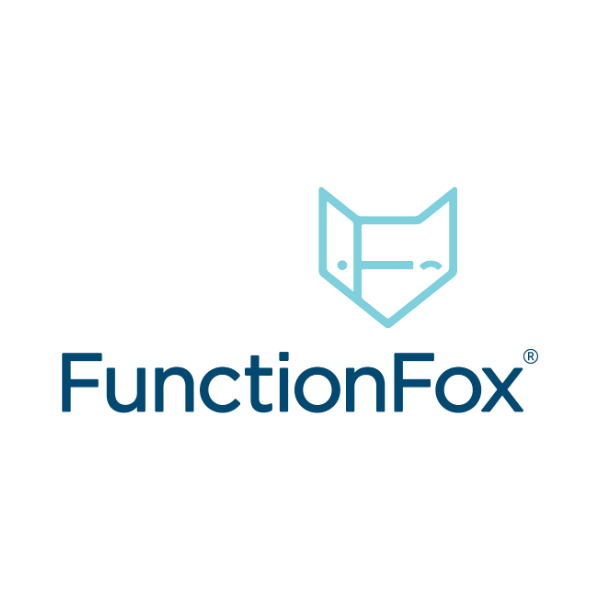 Free trial and demos are available
From $50/month for the first user, plus $10/month for additional users
Built by creative professionals for the creative industry, FunctionFox has the tools to help you manage your projects effectively. Create detailed project schedules with actions, milestones, and meetings; track your progress using Gantt charts and project calendars; and communicate and collaborate through the blog.
FunctionFox Gantt chart maker provides an interactive, graphical view of your project schedule, including scheduled actions, milestones, and project meetings. Featuring an intuitive, user-friendly interface, you can use the zoom function and available filters to achieve your desired view, and drag & drop items to make on the fly adjustments to your project schedule as timelines change.
FunctionFox is easy to use and made easier with the tutorials and support provided. Their service team provides dedicated onboarding in order to get you up and running, and all customer support is unlimited, ongoing, and included in your subscription cost. If you have account-related questions or would like to review specific features, the customer success team can assist you over the phone, by email, or via scheduled webinars customized to your needs. Their website also includes a help center, and there are detailed help files included within the software itself.
Gantt charts and other project management tools are included in their FunctionFox Premier platform, which is web-based and accessible anywhere with an internet connection. Compatible with all up to date web browsers, you can also schedule projects and monitor deadlines while on the go using their mobile site, iPhone/iPad, and Android Apps.
FunctionFox Premier is $50/month for the first user, plus $10/month for each additional user. They offer free demos and free trials.
Used by Amazon and Netflix, TeamGantt is a Gantt chart maker with a freemium version for smaller groups and teams who don't yet need an upgrade to a paid plan. TeamGantt specializes in task planning tools and charts but they also track workloads and team availability, collaboration features like chat and tagging, and customizable alerts.
The Gantt chart dependencies can be a bit tricky to navigate the more of them you have and making a wrong move will shift everything you have done. Furthermore, "undoing" a mistake (an allowed feature) logs into the system as "X number of changes" depending on how many dependencies were repositioned, despite the fact that it really is only a single change.
TeamGantt scores well in the Usability segment of the evaluation criteria, as it is incredibly flexible to use. The tool is accommodating to however you may want to set up and track your projects, no matter their structure or constraints. Additionally, providing an easy "read-only" URL makes it great for sharing with outside parties for input.
TeamGantt costs from $24.95/month and has a freemium version for up to 3 users.
Canva does more than just Gantt charts: You'll find templates for slideshows, presentations, infographics, graphs, emails, and more. They have a simple drag-and-drop interface that makes it easy for non-designers to create aesthetically pleasing designs with minimal effort.
They offer quite a bit for their price, per our evaluation criteria, but free users won't have access to everything. While Canva is free to tinker with, it will cost you to use certain designs, shapes, patterns and templates. It will also cost you to download your work in any functionable format (besides a mere screenshot). Still, the price is ideal for smaller businesses that are looking for Gantt charts along with other marketing graphics but don't have a budget for an in-house designer.
Canva integrates with WordPress, eClincher (social media), Rippling (payroll/accounting), Sendible (social media), Post Planner (social media), Viraltag (social media). As you can probably tell, their focus with integration is social media and/or content creation – if you need to access PM or workflow apps, you're out of luck.
Furthermore, if the only thing you need is Gantt charts then Canva doesn't offer the range of robust data detailing that other programs do. Rather, it's strength comes from the clean simplicity of its designs. If your project requires an in depth, multifaceted timetable, Canva probably won't be for you.
Canva Pro costs from $9.95/month and offers a free 30 day trial.
freemium version
30 days free trial. Freemium version for up to 10 users
From $35/month
Backlog is a cloud-based project management tool perfect for developers and the teams they collaborate with. Backlog provides a range of useful collaboration features including task management (including subtasks, checklists, and custom fields), milestones, burndown charts, file management, wikis, and most importantly, a Gantt chart maker. But Backlog is more than a collaboration and Gantt chart tool, it's also a bug tracker and version control system in one.
For collaborating on code, Backlog provides SVN and Git repositories, a differences viewer and inline comments, plus pull requests, merge requests, and branches. Visually, the app provides burndown charts, Git graphs, and Gantt charts, so project managers and users alike can quickly assess projects at a glance.
Backlog allows you to assign, track, and release work, right in one app while ensuring transparency and accountability across teams. If you're looking for a tool to help manage development projects or working closely with a team of developers, this is the app for you.
Backlog works for a range of team sizes. They have a free account available to teams of up to 10, while also offering a self-hosted Enterprise option for larger companies. They also provide a mobile app on both iOS and Android for collaborating on-the-go. It integrates with Nulab's other apps and provides both Redmine and Jira importers.
Backlog is free for up to 10 users with some feature limitations or $35/month for up to 30 users. For $100/month, your team gets unlimited users, i.e. their Standard Plan.
Airfocus is different from most Gantt Chart makers on the market. While the tool has an efficient Gantt Chart functionality, it doesn't stop there. Airfocus helps you go beyond just adding your tasks, project and initiatives but also helps you prioritize which tasks should be added and which ones to cut out. The tool comes with multiple templates that are fully adjustable.
Airfocus enables you to take your planning to the next level using algorithms that calculate your priorities and visually map them out on a chart so you can make informed and more objective decisions. The user interface is highly intuitive with information and features being easy to access and use. You can toggle between Item, Chart, Board and Timeline view in order to assign a value to each project, visualize your initiatives better and make strategic decisions.
Airfocus also offers collaboration features, allowing users to comment, assign items to co-workers, use dependencies and add attachments. Your team, stakeholders and users can get access to your roadmap using a shared link, while allowing you to remain in full control of the information that is displayed.
Priority Poker is a feature of airfocus that allows you to invite others to a rating game, that can even be used on a smartphone. After flipping the results for an item, you will see how each person rated and more importantly where ratings differ. Priority Poker keeps your entire team involved and offers a platform to be a part of the prioritization process.
Airfocus integrates with most of the tools you are likely already using such as Jira, Asana, Trello and a lot more.
At $49/month per editor, you get access to all the product's features and functionalities. Airfocus also has a 14-day free trial so you can start your planning and prioritization process right away, free of cost.
Microsoft Project Online uses familiar software UI to give you an intuitive way to visualize various project angles. MS Project Online is a great examples of Gantt chart template software, offering loads of built-in templates and familiar scheduling tools that make it easy to launch and navigate each assignment. The Gantt chart builder lets you select items for phase indicators, start and end dates, and RAG risk status.
Unlike some of the other software on this list, MS Projects doesn't the same number of features and functions despite the higher licensing cost for the full suite of tools. Therefore, they fall short in our value for money spend evaluation criteria, meaning they aren't the best for small business or startups.
Microsoft Projects Online integrates with the MS Office suite, OneDrive, Outlook, Skype and OneNote. However, it doesn't seem to expand into non-MS programs and services, which is a con.
Collaboration is limited by the fact that a project file cannot be opened by multiple team members at the same time. Changing schedule dates is not as seamless as it should be and often ends up causing chaos across the timeline. MS Projects is definitely geared towards large-scale projects and might not work for smaller workflows.
Microsoft Project Online costs from $7/user/month and offers a free trial.
The Best Gantt Chart Maker Summary
Other Online Timeline Creators
The tools listed above aren't the only Gantt chart creators out there. Here are some more Gantt tools that received an honorable mention.

Online Gantt Chart Maker Comparison Criteria
What exactly am I looking for in the "best" Gantt chart software? Here are some of the points that I consider for each of the Gantt chart tools as I review them.
User Interface (UI): How well-designed is it? Does it offer clear displays and intuitive navigation?
Usability: Is this easy to learn and master? Is it easy to schedule tasks, track progress, and understand your project schedule at a glance?
Features & Functionality: How many of the key Gantt chart maker features and functions does it provide, and how powerful are they? Specifically, I looked for:

Collaboration & Sharing: ability to set roles, assign tasks to team members (real-time collaboration to simultaneously work together with colleagues on Gantt charts is a plus). Comment on tasks and attach files, photos, videos, notes, or documents. Share & export it to popular formats like PDF, PNG, XLSX, and XML.
Drag & Drop: easily arrange, extend, and shorten tasks and subtasks by simply clicking and dragging. Likewise, the software should make it easy to quickly click and add tasks, dependencies, attributes, indents, outdents, and priorities.
Notifications & Alerts: receive notifications about project progress, mentions, changes, upcoming tasks, and at-risk items so you can effectively reprioritize tasks and share the right updates with stakeholders.
Auto Scheduling: also called dependency tracking, which means that the software automatically adjusts downstream tasks according to dependencies, recalculating the cascading task start dates and end dates when a previous task undergoes changes.

Integrations: Is it easy to connect with other tools? Any pre-built integrations?
Value for $: How appropriate is the price for its features, capabilities, and use case? Is pricing clear, transparent, and flexible?
Need expert help finding the right Project Management Software?
We've partnered with the software comparison portal Crozdesk.com to help you find the right solution. Crozdesk's Project Management Software advisors can give you independent advice and shortlist software products that best fit your specific needs. Our partnership gives you free access to their tailored software selection advice and community negotiated discounts, taking the hassle out of the research process.
It takes just a minute to submit your requirements and they will give you a call at no cost or commitment. You'll get custom product shortlists covering the top solutions that best fit your specific needs from their team of software experts (via phone or email) and they can even connect you to your choice of the selected vendors. To get started, please submit the form below:
What Do You Think About Top Gantt Chart Software?
Gantt charts are just one way that you can track how you spend your time, set priorities, plan ahead, stay organized, schedule time, and delegate—all key features of a master of time management. What Gantt chart software is your ultimate go-to? Did we miss anything that you think should have been added to the list? Let us know in the comments below.
Our friend and supporter: