Master the skills you need for project & career success.
Be more confident in your planning, better able to pivot when things don't go to plan, and you'll stop scrambling to always keep up.
Classes start on February 7.
Participate at a time that works for you.
APPLY NOW
modules covering the full project management life cycle
hours of learning that adapts to fit your schedule
templates and samples you can download and edit
Get the course package
Meet your instructor and our team of DPM experts, peep the course program, pricing, and get help convincing your boss that this course is for you!
An Interactive Learning Experience
Learn by absorbing, discussing, practicing & helping others.
SEE PRICING
Learn The Hard Skills, Soft Skills And Traits To Lead Projects Effectively
SKILL 1: PROJECT INITIATION
Learn to start projects effectively with your team and clients to strategically align on vision, approach and results. Understand what's required to write clear briefs to get good work done, and then monitor progress and quality.
SKILL 2: PROJECT PLANNING
Get comfortable plotting the right course for your projects that meets strategic objectives, within cost and timeline constraints. Learn what documentation you need to create, when for effective management of costs, timeline, scope, stakeholders and the contract.
Learn to prioritize, bringing order to chaos to get your project on track and stay on top of all the moving parts. Then learn how to keep everything on track with effective cost, schedule, scope, stakeholder, and risk monitoring and management.
SKILL 4: PROCESS MANAGEMENT
Get a clear understanding of what happens, when – and what's required to keep a project on track. Learn how to identify, evaluate, and mitigate against project snafus, and how to get back on track when things don't go to plan.
Practical Instruction From Working Experts
Learn through their experiences what theory means in real-life.
I'm Ben Aston, founder of The Digital Project Manager, and your lead instructor.
I've been in the industry for more than 15 years working at top digital agencies including Dare, Wunderman, Lowe and DDB. I've been fortunate enough to work across a wide range of great clients including Volkswagen, Honda, Exxon, Unilever, and Sony.
Galen Low
General Manager
The Digital Project Manager
Robyn Birkedal
Senior Digital Producer
StudioLabs
Alexa Alfonso
Client Engagement Manager
Nerdery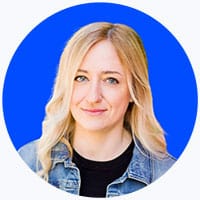 Suze Haworth
Research Program Manager
WhatsApp
Who Is It For
New and seasoned Project Managers who are keen to boost their skills and confidence, or simply looking for formal but fun project management training.

"For the price, I got an enormous amount of value out of the DPM course. The lessons were relevant to my daily work as a PM—the takeaways and templates enabled me to add value to my projects, right from the first week of class."

Camilla Halvorsen

Project Manager at McCann
"Before taking this course, I was extremely overwhelmed thinking about how I was going to learn everything necessary to be successful in my new role without having any previous experience in Project Management. After completing this course, I have a valuable set of new resources and skills, and I am 100% confident in my future as a Project Manager!"

Timothy Marmon

Analytics Project Manager, Spring Venture Group
"I found the DPM course invigorating, with wealth of information that got me thinking about how our studio manages its projects and how to improve. By the end of the course I had the tools and skills necessary to manage my projects and their budgets proactively rather than reactively."

John Gatewood

Project Manager at XYZ Graphics
"I really enjoyed the Mastering Digital Project Management course; it was challenging but achievable with my other work commitments and with the 360 approach of videos, panel discussions, assignments and peer reviews, I really felt I was learning something new at every step."

Emmy Clark

Digital Project Manager at Cossette
"The tutorials are jam packed with information, the panel discussions back up the theory with experiences from people who work in the industry and discussion on the slack channel was really valuable. Not only did I learn a huge amount from the course but it's also given me the confidence I need to work as a DPM. I'd recommend this course to anyone wanting to work in the industry."

Charlotte Everard

Project Manager at Freestyle Interactive
"The DPM course has given me access to in-depth, proven methods and practices that actually work for digital agencies. I highly recommend this course to DPMs of all experience levels!"

Sheila Bizzell

Senior Project Manager and Operations Manager at Digital Fire
Group Rates
Find your friends and grab a deal! We're happy to offer a 10% discount for groups with 5 or more attendees. Contact us for more information!
Spread The Cost
For the Standard and Extended courses, you can spread the course fees across two payments. Just select 'Split pay' when applying to the course!
Need An Invoice?
If your organization is paying for your course and you need an invoice, we can invoice them directly. Contact us here to confirm the billing details.
We're happy to answer! Please send us a message: