Digital Project Management Training
Master the skills you need for project & career success.
Classes Start on

September 7.
Flexible schedule.

Participate at a time that works for you

.
Get the course package
Includes course info, program & pricing.
After this course, you'll be in control of your projects; You'll be more confident in your planning, better able to pivot when things don't go to plan, and you'll stop scrambling to always keep up.
hours of learning that adapts to fit your schedule
templates and samples you can download and edit
modules covering the full project management life cycle
An Interactive Learning Experience
Learn by absorbing, discussing, practicing & helping others.
Get a solid foundation in digital project management and learn all the tips and tricks.
Learn what theory means in real life.
Assignments
& Group Discussions
Learn from and support your peers.
Three 1:1 coaching sessions with one of our resident DPM experts.
An Interactive Learning Experience
Learn by absorbing, discussing, practicing & helping others.
The course is divided into 7 themes, each with videos, slides, and exercises to put into practice what you've learnt.
This course is a great fit if you are:
Keen to boost your skills & confidence in managing complex digital projects.
A seasoned project manager who wants to refine your approach.
Looking for some formal, but fun, project management training.
For the price, I got an enormous amount of value out of the DPM course. The lessons were relevant to my daily work as a PM—the takeaways and templates enabled me to add value to my projects, right from the first week of class.
Camilla Halvorsen
Project Manager at McCann
Before taking this course, I was extremely overwhelmed thinking about how I was going to learn everything necessary to be successful in my new role without having any previous experience in Project Management. After completing this course, I have a valuable set of new resources and skills, and I am 100% confident in my future as a Project Manager!
Timothy Marmon
Analytics Project Manager, Spring Venture Group
I found the DPM course invigorating, with wealth of information that got me thinking about how our studio manages its projects and how to improve. By the end of the course I had the tools and skills necessary to manage my projects and their budgets proactively rather than reactively.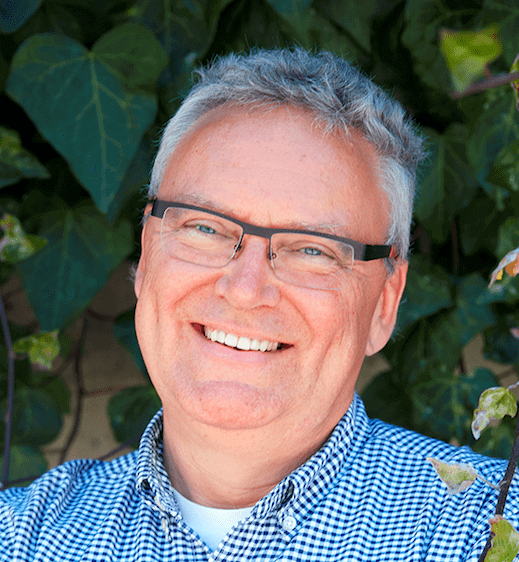 John Gatewood
Project Manager at XYZ Graphics
I really enjoyed the Mastering Digital Project Management course; it was challenging but achievable with my other work commitments and with the 360 approach of videos, panel discussions, assignments and peer reviews, I really felt I was learning something new at every step.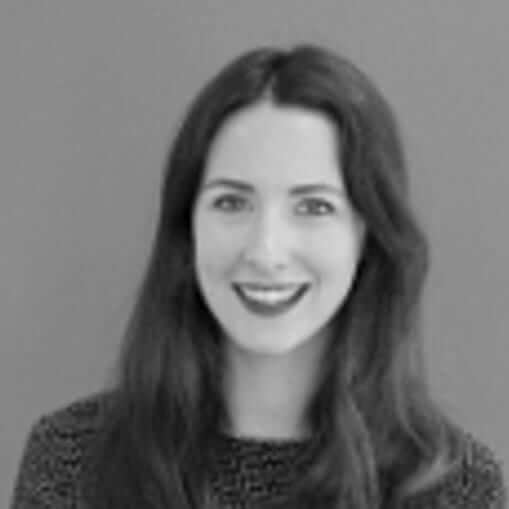 Emmy Clark
Digital Project Manager at Cossette
The tutorials are jam packed with information, the panel discussions back up the theory with experiences from people who work in the industry and discussion on the slack channel was really valuable. Not only did I learn a huge amount from the course but it's also given me the confidence I need to work as a DPM. I'd recommend this course to anyone wanting to work in the industry.
Charlotte Everard
Project Manager at Freestyle Interactive
The DPM course has given me access to in-depth, proven methods and practices that actually work for digital agencies. I highly recommend this course to DPMs of all experience levels!
Sheila Bizzell
Senior Project Manager and Operations Manager at Digital Fire
Meet Your Instructor
Ben Aston, Founder of The Digital Project Manager
I'm Ben Aston, a digital project manager. I've been in the industry for more than 15 years working at top digital agencies including Dare, Wunderman, Lowe and DDB. I've been fortunate enough to work across a wide range of great clients including Volkswagen, Honda, Exxon, Unilever, and Sony. Ben's a Certified Scrum Master, PRINCE2 Practitioner, and founder of The Digital Project Manager.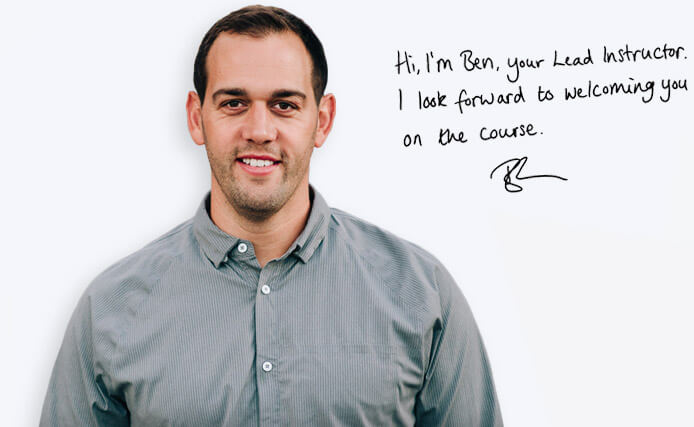 Meet our team of DPM experts
Learn through their experiences what theory means in real-life.
Suze Haworth is Freelance Senior Digital Project Manager in London. She has over 10 years' experience working in agencies, moving through the ranks from her early days in account management before seeing the light, and realising her true calling for project management. She now leads teams on all sorts of digital and web builds, ranging from social campaigns and digital media to large and complex websites.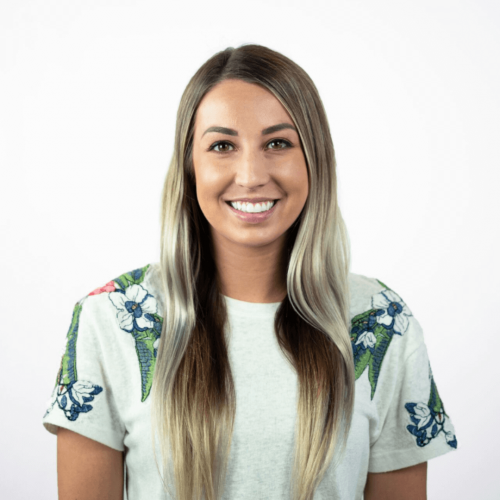 Alexa Alfonso is a former digital project manager at Crema, a product development agency based out of Kansas City that builds web and mobile apps for industry leaders. She now leads their growth team – helping to manage and organize marketing and sales efforts. When she's not working remotely in Phoenix, she can be found at the gym working on getting stronger, in the kitchen whipping up something delicious, or drumming up plans for upcoming travel.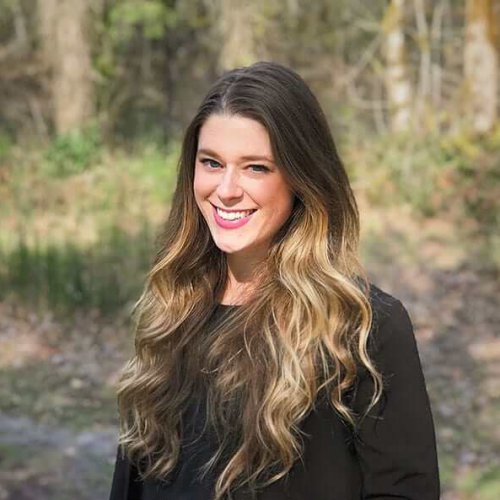 Hi! I'm Robyn but I usually go by RR in written format. I'm a Portland, OR based digital project manager. I've been in the industry for the past 7 years and produced a wide swath of digital efforts including websites, product UX/UI, digital experiences, social, and even a national broadcast spot. I enjoy beer, emojis, list making, and puppies.
I'm Patrice Embry, a freelance digital project manager and Certified ScrumMaster. After 18 years in the field, I've been fortunate to work for agencies, corporations, and everything in between. My clients have spanned far and wide across verticals - pharmaceutical, finance, construction, ecommerce, race cars, you name it. My client roster includes Exxon Mobile, Merck, Granite Construction, Edwards Lifesciences, GS1 Global, and many more. I've worked on large scale websites, mobile apps, CRM and CMS systems, even print! I'm passionate about project management philosophy - it shapes what I do every day. My website is https://patrice-embry.com, and you can find me on Twitter @patrice108.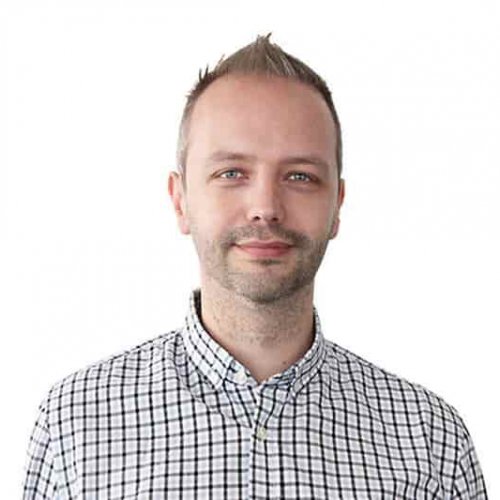 Leading FCV's team of project managers and business analysts, Maik ensures that all initiatives are delivered on time and on budget, with a strong focus on quality and client satisfaction. His diverse background in project management has allowed him to gain valuable insights, delivering projects across a variety of digital platforms including websites, mobile apps, healthcare, video game platforms, and software solutions. With international experience, Maik previously led the full project lifecycle for major global clients such as Volkswagen, Sony, Microsoft, and Nintendo. He is known for his dedication to excellence; consistently providing sound direction and aligning our internal team to exceed client expectations. At FCV, Maik has overseen the delivery of digital transformation projects for clients such as BC Pension Corporation, Sound Transit, BC Assessment, Fraser Health and the Insurance Corporation of BC (ICBC).
Maik holds a Diplom- Kaufmann (Master) in Business from University of Siegen in Germany.
Group Rates
Find your friends and grab a deal! We're happy to offer a 10% discount for groups with 5 or more attendees. Contact us for more information!
Spread The Cost
For the Standard and Extended courses, you can spread the course fees across two payments. Just select 'Split pay' when applying to the course!
Need An Invoice?
If your organization is paying for your course and you need an invoice, we can invoice them directly. Contact us here to confirm the billing details.
Whether you're newbie project manager, new to the world of digital project management, lacking confidence, or simply a marketer who wants to understand project management better, our digital project management training gives you all the project management skills you'll need to confidently manage complex digital projects, teams and stakeholders.
Do you have any question or feedback you'd like to give on the course? Please send us a message: