Get Ahead & Deliver Better
Ongoing Professional Development & Resources For People Managing Projects.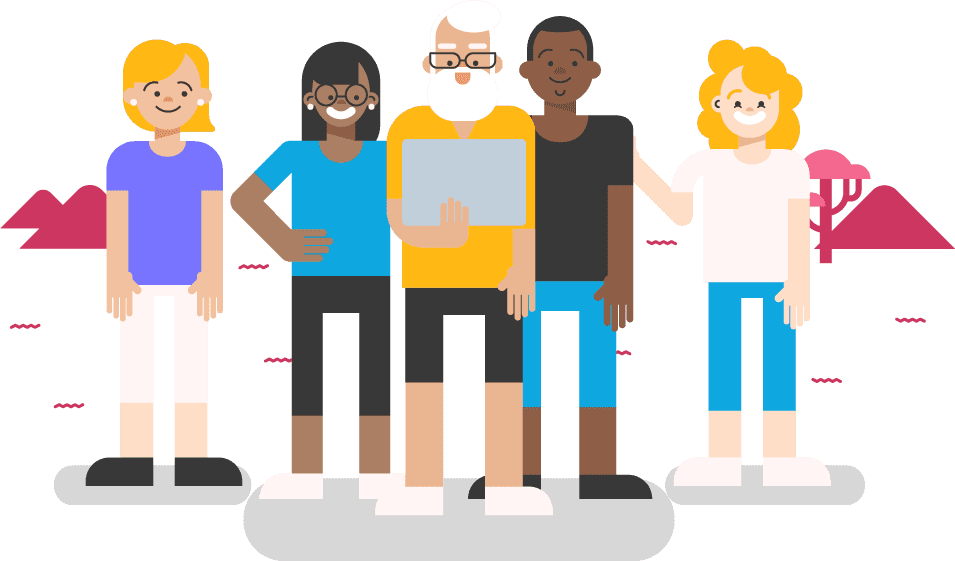 Give your career and projects a boost: Get practical training, in-depth resources, and amazing community support.
Connect & get community support in our DPM Forum
Ask questions, get answers.

Connect with others who get what you do.

Easy access to jobs, tools, and resources.
The DPM community has helped me a lot. I chat with other PMs to get ideas and to discuss problems and new things to try and experiment.
Demerson Neves
Project Manager at Central 1
Boost your career with Masterminds
Fresh insights on your projects & process
Powerful project and career accountability
Peer mentorship to tackle your big challenges
*Exclusive to Annual Membership
Being a part of the mastermind calls and being a part of that smaller cohort of project managers that meet at regular intervals to share best practices, share experiences—it's been very meaningful. My colleagues are extremely knowledgeable but also super approachable.
Farhan Quasem
Project Manager at Valamis
Master your project skills with Monthly Workshops
Simple 'how-to' guidance for tricky topics.
Powerful results with actionable takeaways.
Amazing, simple to use, templates & samples.
Ben is an incredibly well-spoken teacher. He's always activating my attention. He doesn't make the workshops boring or super long.
America Turner
Project Manager at DoubleUp
Take control of your projects with Samples & Templates
Save time with instant access to 50+ useful resources.
Easy to use, edit and repurpose for your needs.
Everything you need to properly manage projects.
There are several templates that have been very beneficial. I tweaked them for my own needs, but to have that framework already there for you has been a HUGE benefit to help me speed up and get some smooth processes in place.
Anabeth Wilson
Project Manager at Inbound Design Studio
Tame your project chaos with Live Mentorship
Quick access to expert advice.
Project and career support from experienced PMs.
Useful feedback to get you back on track.
Live Mentorship sessions save you time in reaching an understanding about something that would otherwise take hours of Googling and reading.
Mathisha Nihalsingha
Project Manager at The LAD
Get Set For Success With Expert AMA (Ask Me Anything) Sessions
Be in the know with current topics from leading experts.
Valuable insights & feedback to solve your roadblocks.
Leverage lessons learned to advance your career.
The AMA sessions are an enjoyable hour of deep-dive into the experience of each guest. Ben keeps the sessions focused and ensures everyone's questions are thoroughly explored.
Wes Knight
Technical Project Manager & Cofounder at SeeKindness
Learn best practice with DPM Ebooks
Get instant access to a library of e-books that you can download anytime.

Learn how to master key parts of the DPM role. 
The words "project" and "manager" don't have to be in your job title at all—Membership offers training and resources for anyone who manages projects in the digital industry, including people with job titles like:
Project Coordinator

Project Director

Digital Producer

Account Manager

Agency Owner

Office Manager
Strategist

Editor

Digital Marketer

Web Developer

Head of PM

IT Lead
Operations and PM Manager

Production Manager

Chief Marketing Officer

Associate Producer

Customer Success Specialist
DPM membership is a no brainer for anybody who is running projects. Whoever out there thinks that they stand to benefit from learning best practices just to work in today's interconnected digital world in a more efficient way—a more productive way—should consider membership.
Farhan Quasem
Project Manager at Valamis
The more you put into it, the more benefit you receive. Membership would be beneficial for someone looking to expand not only their hard skills as a PM but also their soft skills, which is obviously extremely important as a PM. Anyone, can learn the hard skills but the soft skills definitely take a bit more work.
Anabeth Wilson
Project Manager at Inbound Design Studio
Pricing
Get practical resources and community support
Access to DPM Forum
Workshops (live and on-demand)
60+ Templates & Samples
Ebooks
Live Mentorship
DPM Masterminds
We're happy to answer! Please send us a message: