Project management guidance for the digital wild west.
The Digital Project Manager is the home of digital project management inspiration, how-to guides, tips, tricks, tools, funnies, and jobs. We provide project management guidance and training for the digital wild west where crazy clients, tiny budgets and stupid deadlines reign supreme.
About The Digital Project Manager
Founded in 2011, The Digital Project Manager has become one of the largest and most credible platforms for digital project management information and thought leadership. With feature articles, how-to guides, tools, reviews, jobs and funnies, The Digital Project Manager draws on the rapidly expanding, global audience of digital project managers.
Our Vision
Our goal is to elevate the conversation surrounding digital, leadership, and the world of digital project management.
There's loads of general project management knowledge and resources out there in the caverns of the interweb—a lot of it can be directly applied to IT or software development, but it doesn't apply so easily to more rogue, fast and loose projects of today's growing number of digital agencies. Within the everyday campaigns and deliverables of digital project management, the standardized, process-heavy methodologies don't work as well in world where crazy clients, tiny budgets, and stupid deadlines dominate the scene.
That's why we created The Digital Project Manager: to provide specialized digital project management guidance that draws on existing frameworks such as Prince2, SCRUM and PMP, but that's engineered to work within the Wild West of digital marketing and communications, particularly in agencies and studios. Our aim is to empower a community of digital project managers to learn from one another.
Meet Our All-Star Team
These are the experts that bring you what is the freshest in the Wild West of digital project management.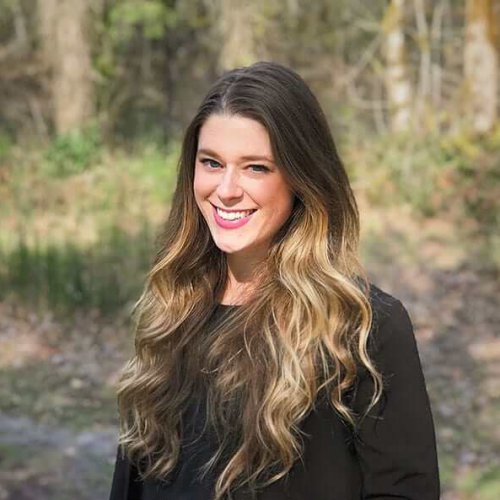 Hi! I'm Robyn but I usually go by RR in written format. I'm a Portland, OR based digital project manager. I've been in the industry for the past 7 years and produced a wide swath of digital efforts including websites, product UX/UI, digital experiences, social, and even a national broadcast spot. I enjoy beer, emojis, list making, and puppies.
I'm Patrice Embry, a freelance digital project manager and Certified ScrumMaster. After 18 years in the field, I've been fortunate to work for agencies, corporations, and everything in between. My clients have spanned far and wide across verticals - pharmaceutical, finance, construction, ecommerce, race cars, you name it. My client roster includes Exxon Mobile, Merck, Granite Construction, Edwards Lifesciences, GS1 Global, and many more. I've worked on large scale websites, mobile apps, CRM and CMS systems, even print! I'm passionate about project management philosophy - it shapes what I do every day. My website is http://patrice-embry.com, and you can find me on Twitter @patrice108.