10 Of The Best Time Tracking Software
Here's some of the best time tracking tools on the market:
Below you'll find an overview of each of the 10 best time tracking software, with screenshots, feature overviews, and pricing.
Jump straight to time tracking software reviews
Time tracking software doesn't have to be painful! As a project manager on a variety of agency teams, I've used my fair share of time tracking software—both for simply tracking time and also for tracking budgets and estimating future projects. Each team is different, so I've chosen a handful of the top time management tools that I recommend, along with summaries of their features, pricing, and main pros and cons to help you choose the right time tracker for your projects.
Quickly Compare The Best Time Tracking Software
As project managers trying to manage project budgets and getting our teams to track their time accurately, we use time-tracking tools for many different purposes aside from simply filling in timesheets.
Time management tools can be expensive, so I've hunted down a good number of the best free, or nearly free time tracking software. Most importantly, though, we're looking for the best in class tools that are so easy to use, people actually want to submit their timesheets. Just imagine that!
The Best Time Tracking Software
The Digital Project Manager is reader-supported. We may earn a commission when you click through links on our site — learn more about how we aim to stay transparent.
Hubstaff is a full-featured, free time tracking software tool (with freemium upgrades) that's best for remote or distributed teams. It's a lightweight, native time tracking tool that includes screenshots, time tracking, and project management. Its simple interface and design makes it really easy for your team to enter their time and for you to track their progress.
Budget management is straightforward—using Hubstaff you can easily set time limits and budgets for your team to bill against with a maximum number of hours you want a member to be able to work in a week and the app will automatically prevent them from exceeding the limit.
When you're working with a distributed team it can be hard to verify exactly what people are doing and how they're spending their time so Hubstaff has some pretty handy tools to give you insight into what your team is doing in the time they're logging to your project with screenshots and activity levels. Now you can also see which applications your team members are using and what URLs they are browsing while they're tracking time.
Integrations are well supported across stacks of different tools including project management tools Asana, Jira, and Basecamp, payments, accounting and invoicing integrations including QuickBooks, Paypal as well as Salesforce and Zendesk among others.
Hubstaff is free to use for 1 employee. Paid plans cost from $7/user/month and come with a 14-day free trial.
Resource Management by Smartsheet, a high-level project and resource management software, helps modern teams make confident decisions about project planning, team capacity, budget forecasting, team utilization, and hiring needs in real time.
Built-in timesheets, mobile time tracking, and expense tracking, enables you to create rich project reports by filtering project data with just a few clicks. Reports can give insight into historical data or offer a forecasted view of team utilization, actual vs. planned time reports, budget tracking, expense reports, and projects in the pipeline.
Over 1,000 of the most innovative companies in the world rely on Resource Management by Smartsheet, from 10-person shops and 100-person teams within global brands to 1,000+ person professional services firms. Resource Management by Smartsheet has been recognized for its design excellence with awards from FastCo, SXSW, IxDA + IDSA.
Resource Management by Smartsheet easily integrates with a variety of internal workflows and software suites. Additionally, it provides a flexible API and Zapier integration that can connect with top operational tools for analytics, communications, PM, ERP, and finance.
With a unique project and resource matching feature, Resource Management by Smartsheet helps match team members to the project's requirements according to different criteria like disciplines, skills, availability, and more.
Pricing starts at $25/month.
monday.com is a project management software with time tracking features that has done away with a lot of the trimmings of typical management tools and focused on simple, visually intuitive layouts that help clarify the sequence of work.
monday.com features for managing projects include resource and project management, time tracking software, collaboration, and reporting features. For example, users can upload and attach files to cards, make comments, mention teammates, and more. It also offers a great project reporting dashboard that can collect data from multiple boards, allowing better tracking abilities of progress.
And while monday.com doesn't offer a complete set of tools for project accounting and invoicing solution as other tools, you can use monday.com to track hours, timelines, and invoices. You can assign owners to new tasks, prioritize each item, set due dates and know exactly how much time is spent on each project and task. You can also keep track of time on their app.
monday.com's integrations include business apps like Slack, Google Drive, Gmail, Google Calendar, Jira, GitHub, Trello, Dropbox, Typeform, and many more, accessible via Zapier.
You can try monday.com for free.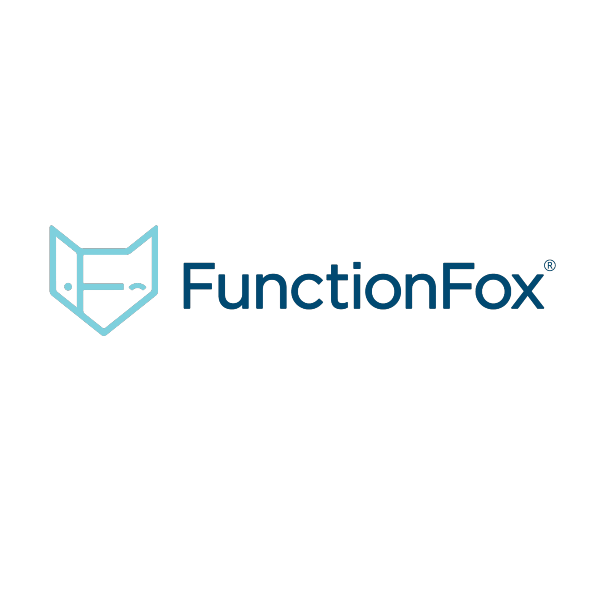 14 days free trial
Premier plan starts at $50/month for the first user, plus $10 USD/month for each additional user
Built by creative professionals for the creative industry, FunctionFox has the tools to help you manage your projects effectively. Whether working solo or with a team, users can track billable and non-billable work. FunctionFox is designed to reduce your admin time and improve productivity.
Powerful time tracking tools allow you and your team to track time simply and efficiently on projects and clients. Use the timer function to track time as you work, or add time in manually. Time summaries can be reviewed in a daily, weekly, or monthly view.
In addition to time tracking features, FunctionFox also includes features for managing project timelines, budgets, and expenses to ensure that you are not over or under servicing clients.
FunctionFox is easy to use and made even easier with the tutorials and support provided. The tool provides dedicated onboarding, and all customer support is unlimited, ongoing, and included in the subscription cost. The FunctionFox website also includes a help center, and there are detailed help files included within the software itself.
Pricing for the FunctionFox Premier plan starts at $50 per month.
Pros
Well-suited for creative teams and agencies
Supports both billable and non-billable time tracking
Built-in client retainer tracking
Cons
Does not integrate with external programs like QuickBooks
Gantt charts and to-do lists only available through the Premier and In-House plans
Forecast takes advantage of Artificial Intelligence (AI) to support your estimates in becoming better and more accurate. Total time spent on tasks will automatically be benchmarked against your estimates and the AI learns from this to improve future estimates, thereby reducing your risk of under- or over-estimating your projects. This will have a significant impact on the effectiveness of your resource planning, enabling you to improve your delivery and profitability.
Forecast is a full resource project management solution that lets you track time using any method you want. Effortlessly track time on the projects and tasks you are assigned, whether on the go using mobile iOS and Android apps or directly on the web. It's great for distributed teams and has both daily and weekly timesheet views so you can track time the way that suits you. Set up weekly or daily reminders to ensure that everyone tracks their time correctly. Keeping track of budgets and estimates becomes second nature with Forecast.
Forecast is fully integrated with the most used web apps and they can seamlessly be installed from the app catalog. For instance, the deep Jira integration makes Forecast ideal as a time tracking and resource planning add-on. Forecast's functionality covers a large spectrum of the capabilities needed to run and manage projects and people effectively, with as little overhead as possible. Forecast can tell you if your project is profitable, how much money your team is making and whether or not your favorite client is also bringing in the most for the bottom line.
Forecast is currently used in 40+ countries worldwide, by agencies, consulting companies, and enterprises – it has Lite, Pro, and Enterprise options that cost from $29/user/month (14-day free trial).
Wrike is a powerful, easy-to-use time tracking software trusted by 20,000+ organizations worldwide. The tool is suitable for teams with anywhere from five members to an unlimited number of members. It's highly configurable and users can customize workflows, dashboards, reports, request forms, and more.
Wrike offers automatic timers and the ability to log time manually, as well as simple reports to see exactly how time is being spent each week. Users can drill down to an individual or project level. Wrike also features advanced reports for project or individual performance, resource management and allocation, and more. Schedule real-time insights to be sent to your inbox for a picture of overall time management.
Wrike has an easy-to-use, intuitive interface and navigation with distinct spaces, folders, and tasks. Toggle between the home screen and timesheets, dashboards, calendars, reports, and an activity stream for notifications and messages. Wrike has a dedicated help center with interactive training, videos, a 'Getting Started' guide, and a thriving community.
Wrike offers 400+ pre-built native integrations, including the most popular file management software from Microsoft, Google, and Dropbox, along with sales and marketing software from Salesforce and Marketo.
Pricing starts at $9.80 per user per month, although a free version is available. There are four different price points, including plans which offer the ability to invite free external collaborators to a paid account.
ClickTime is a project time tracking software used by organizations who need to accurately account for employee costs. With the ability to create project budgets, employee cost rates, and custom billing rates, ClickTime is loved by both project managers and accounting departments alike.
What's unique about ClickTime is the platform's customizability. Rather than providing an out-of-the-box, one-size-fit-all timesheet, ClickTime allows users to configure their timesheets in a way that best serves their needs. Each timesheet comes with three levels of hierarchy (such as "Client | Project | Task") that clients can name anything they like. For example, a nonprofit – who doesn't need to bill clients – might choose to track time against "Grants | Programs | Activities." Additionally, ClickTime admins can create custom fields, as well as add notes on each time entry, ensuring that users capture every important project detail.
Due to this flexibility, ClickTime serves a variety of industries including professional services firms, nonprofits, IT departments, PR agencies, and others. Having been in business for over 20 years, their Customer Success team knows the nuances of each industry and is super helpful in guiding companies through account setup.
Additionally, ClickTime allows users to easily integrate with any other system. Along with a variety of pre-built integrations, ClickTime boasts an award-winning API that makes any connection possible. And if you don't have the resources on hand to build your own custom integrations, they have a Professional Services team who can do all the heavy lifting for you. This way, you can make sure that your timesheet data flows right into your accounting system, HRIS, ERP, CRM, and other platforms without any manual work.
ClickTime starts at $9 per user per month.
actiTIME is a time tracking software designed to keep track of hours spent on projects, and it also allows project managers to analyze hours and timesheets to make informed decisions about estimates, invoices, and more.
actiTIME allows you to create projects and allocate tasks to team members so you can keep track of time per project and per task. Project managers can collect data on employee performance, as well as project costs and revenues, and review it in reports and charts.
This tool also offers the ability to compare estimated vs. actual time, as well as the ability to use that information to create invoices and adjust estimates as needed. These features foster a comprehensive and objective analysis of individual and team performance.
actiTIME is highly flexible and configurable to a diverse set of needs and preferences. It can also be integrated with other project management apps through Zapier or their API.
actiTIME offers free plans for teams of up to three members. Paid plans start at $5/user/month, and a free trial is offered.
Paymo is a full-featured work management tool that pairs task management with advanced time tracking functionalities under an intuitive digital workspace. The platform is a popular option because it also integrates planning, resource management, and invoicing, to help you manage your entire workflow and ensure you're getting paid fairly.
In Paymo, time tracking can be done either via an in-app web timer or manually through the Timesheets module, in case you forgot about the web timer in the first place. There's also a free desktop widget available for those who are more comfortable working from their Mac, Windows, or Linux taskbar.
If you attend conferences or client meetings and still need to keep track of them, use the mobile app for Android and iOS. They also work offline, just in case you lack Internet connection.
Designers can use the Adobe CC Extension to track time within any Adobe tool with a 2017 or newer license (InDesign, Photoshop, InCopy, Illustrator, and Premiere), while working in parallel at their design sketches.
All time logs are instantly recorded into the Timesheets module to give you an accurate insight into how your team is spending their time. You can then easily turn them into time reports that will help you invoice your clients, spot any bottlenecks, and act as accurate benchmarks for your future projects too.
If you find yourself multitasking or forgot to start your tracker, use PaymoPlus as an automatic time tracking option. The tool tracks all the time spent within a browser tab, file, website, or software. All you have to do is hit Record and you're all set. At the end of the day, what's left is to pair up your time entries with their corresponding tasks or set up a rule to do this for you.
Paymo also provides different integration options with tools like Zapier, Google Apps, GrandTotal, or LambdaTest. To customize your own integrations, access Paymo's API and build them to suit your team's needs.
Paymo's time tracking features are free to use for individual users, while paid plans start at $9.56/user/month with a 15-day free trial.
GoodDay is a modern, highly customizable work management platform that includes powerful yet user-friendly tools for project planning, task management, resource and portfolio management, time and budget tracking, progress tracking and analytics, as well as customizable workflows, templates, integrations, and more.
GoodDay includes a dedicated time tracking module with a built-in task timer and integrated time reporting options. Users can create time-related reports for projects, teams, or users, as well as customize report columns, compare actual time spent to estimated, see financial insights by connecting time reports with resource/service hourly rates, and more.
The tool includes advanced project planning functionality for creating detailed project plans. Users can add tasks, milestones, and dependencies, as well as get a full picture of progress against the plan. Resource management capabilities include managing resource utilization and workload balance.
GoodDay has 100s of integrations with apps like Google Drive, Google Calendar, Gmail, Slack, GitHub, GitLab, Excel, Jira, Trello, and many others, accessible via native integration or Zapier. Custom integrations can be built through GoodDay's API.
GoodDay costs from $4/user/month and offers a free-forever version for up to 15 users.
Other time tracking software tools worth considering:
None of the above work for you? Check out the list below for 15 additional time tracking software tools:
Time tracking software – why is it important?
Time tracking software and expense tracking software is no one's idea of a party, but it's a necessary evil in the digital agency world, for professional services and consulting when you're charging time and materials or billing by the hour and you need to track budget burn. Likewise, invoicing is not fun, but it's necessary and requires accurate timesheet detail to function.
Fundamentally, there's budget and financial tracking information that's needed to keep a business alive; we need to know the project budget essentials:
Are we above / below the project budget?
Are we tracking to hit the budget?
How much should be invoiced to the client?
How profitable is the project / job / client?
Accurate timesheet reporting is also important to us as project managers so we can give proper analogous estimates based on past project performance. In order to estimate properly, we need to be able to look back at timesheet data, in the time tracking software and gauge how much should be charged for the next project. We need reliable, accurate time reporting data and people to use time tracking software properly.
Unless you've got no interest in the effort it takes to deliver your project, and the profitability of your projects then there's no avoiding the pain of timesheets, time tracking software and hours reporting.
The problem is, if the time tracking software you're using is more than a bit fugly and a pain to use, then no one wants to use it, and the data you get from it can be almost useless.
But does time tracking and reporting need to be painful? Surely there must be some hot time tracking software tools out there, right?
Criteria For Choosing The Right Time Tracking Software
As a given, the best time tracking software needs to be able to handle large teams, lots of clients and many projects simultaneously. But beyond a product that works well at capturing time, we need to think about what happens with that time-tracked information; how does it start as an estimate, how is it tracked, and once tracked, how is it then invoiced?
In choosing the best time tracking tool, it's worth thinking through your agency or studio workflow, and think about the end to end experience – from the person creating the estimate to the person doing the work, to the person invoicing it; how does it all fit together?
So what does it take to track time well? We've identified five key aspects of time tracking software that we think makes managing digital projects easier.

Will people actually use it? The software needs to look pretty and be really easy to use.
Integrate time tracking easily with projects and tasks? It needs to link to a source of truth of clients, projects and tasks.
Integrate with estimates and tracking? It should easily create a project estimate or quote, and then be able to track estimate vs actuals with visual reporting and analytics.
Integrate well with invoicing? It has to be easy to then turn project reports and actuals into estimates to send to clients.
Integrate well with 3rd party applications? Particularly useful is the ability to integrate with accounting software like Quickbooks or Xero.
What Do You Think?
What do you think we're missing? What other time tracking software tools or timesheets software have you found that we don't know about? We'd love to hear if you've got any suggestions, tips or thoughts on using this kind of software – why not share them using the comments below?