The Best Task Management Software List
Here's a shortlist of the best task management apps:

Below you'll find an overview of each of the 15 best task management software, with screenshots, feature overviews, and pricing.
Jump to task management software overviews
Having a good task system where your teams can take advantage of task management software will infinitely simplify your daily workflow.
This article will help you quickly compare and evaluate the best task management software and other similar project management apps for teams. I've also included some personal task management apps and indicated where the software is best suited for agencies, software development teams, small businesses, etc.
Of course, if you aren't a fan of high-tech solutions, you can always use a simple task management approach. You can rely on generic programs with note-taking and organization functions like Google Sheets, Google Docs, Microsoft Word, and Microsoft Excel. These require more manual input from the user, though.
More sophisticated task tracking tools can help you go beyond a simple to-do list. The best planner apps will help you stay organized, provide micro and macro points-of-view of your workflow, identify delays and problem areas, and keep everyone on the same page.
It's hard to pick the number one best to-do list tool, so I've compiled a list of the top choices on the market and described what each does best.
The Digital Project Manager is reader-supported. We may earn a commission when you click through links on our site — learn more about how we aim to stay transparent.
Overviews Of The 15 Best Task Management Tools
monday.com is a great task management software because of the way the tool has done away with a lot of the trimmings of typical management tools and focused on simple, visually intuitive layouts that help clarify the sequence of work. This task management software won the 2019 Webby Award for productivity platform. It provides a highly customizable interface that resembles a spreadsheet, but it includes a ton of additional features that make it much more interactive and visually appealing than a simple spreadsheet.
monday.com's features include message boards, task management boards, and some easy-to-read visualizations that allow you to display your project data and quickly get an idea of your progress. Members can collaborate by uploading and attaching files, and assigning deadlines and tagging members on tasks.
@Mentions of team and individuals are available as well. Because it's so customizable, it's easy to configure monday.com to plan your project timelines and organize schedules, and you can also keep all of your team conversations, briefs, and files in a single shared space.
monday.com's integrations include project management apps like Slack, Google Drive, Gmail, Google Calendar, Jira, GitHub, Trello, Dropbox, Typeform and many more, accessible via Zapier.
monday.com is free to use for up to 2 users. Paid plans cost from $14/user/month and come with a 14-day free trial.
Smartsheet is a spreadsheet-like task management software. It has won a few awards for quickly becoming a favorite business app. It's a nice task management tool if you're comfortable working in Excel but wants a break from complicated formulas—Smartsheet performs all the calculations for you across multiple sheets. You can also add customized brand logos and set color themes for individual projects.
It offers basic functions such as scheduling tasks, subtasks, activities, assigned resources, and sections on tasks. Team members get notified of critical changes in real-time, and the tool provides shared views, detailed history, activity logs, automated alerts, reminders, and status reports to keep everyone aligned and informed. The Critical Path feature highlights all the tasks which directly impact your project completion date to keep an eye on important milestones. Reporting is a strong feature of this tool, with editable summary reports that you can easily export to Excel.
Smartsheet integrations include Microsoft and Google apps, as well as development essentials like Jira, and useful business apps like Salesforce, ServiceNow, Slack, Box, and Tableau. The platform is extensible through a REST API and webhooks.
Smartsheet costs from $7/user/month, with a minimum of 3 users and a maximum of 25 users. They also offer a 30-day free trial.
Hubstaff Tasks is a project management software with multiple task tracking and collaboration features. Its interface is based on the Kanban methodology; it lets you organize tasks in different project stages, which are represented by columns. Each task can be categorized using color-coded labels. One of its notable features is custom workflows. These let you automate assigning tasks to team members at different project stages and moving them forward with one click.
You can create checklists within each task and track them from the project view using progress bars. Files can also be attached to task cards, but the free plan only allows up to 100 MB of storage per user. Switching to the sprints view displays all your assigned tasks, organized by sprint. You can move tasks to current or future sprints or to the backlog with a drag-and-drop mechanism similar to Kanban.
Hubstaff Tasks integrates with Active Collab, Asana, Breeze, ClickUp, GitHub, GitLab, Insightly, JIRA, LiquidPlanner, Mavenlink, Paymo, PivotalTracker, Podio, Redbooth, Redmine, Teamwork Projects, Trello, Unfuddle, Wrike, Zoho Projects, Slack, Zendesk, Salesforce, QuickBooks, and other apps. You can boost your integration options with a paid plan through Zapier, unlocking hundreds of other possible connections.
Hubstaff Tasks is free for up to 5 users and 10 projects. The premium plan starts at $5/user/month.
Kintone is a task management platform that allows project managers to track, prioritize, and review their team's tasks for any given project workflow—no matter how complex.
This highly-customizable platform gives you the power to create a tailored task management solution using its drag-and-drop interface built for non-coders. Users can design the workflow they want and easily review all related tasks.
Kintone's customization features include the ability to create automated reminders, filter tasks by data field or individual to generate custom reports or dashboard views and automate handoffs between team members for multi-step projects. You can also view, edit, and update workflows from the platform's mobile or desktop applications.
Kintone also offers some solid built-in collaboration features for teams. Each new task record contains a "chat wall" where team members can add notes, feedback, or comments on a task's status. You can better understand what's happening with a task by checking the wall. This permanent conversation record also helps project managers reduce time spent "getting someone up to speed" every time a task needs to be reassigned.
Kintone's task management tool also features integrations with Slack, Gmail, Google Calendar, Outlook, Tableau, Dropbox, Salesforce, HubSpot, and many more through Zapier.
Kintone starts at $24/user/month.
Wrike is an award-winning, easy-to-use task management software trusted by 20,000+ organizations worldwide. It's suitable for teams with anywhere from five members to an unlimited number of members. It's highly configurable, allowing users to customize workflows, dashboards, reports, request forms, and more.
Wrike's simple interface enables users to switch between Kanban boards, one-click Gantt charts, and traditional workload views. The tool offers several templates, including a number of pre-built agile templates. Wrike also features task lists, subtasks, schedules, shared workflows, file sharing, and real-time collaboration. Users can adjust their views between the calendar view, dashboard view, and more.
Wrike has an easy-to-use, intuitive interface and navigation with distinct spaces, folders, and tasks. Toggle quickly between the home screen and timesheets, dashboards, calendars, reports, and the notification stream. Wrike has a dedicated help center with interactive training, videos, a 'Getting Started' guide, and a thriving community.
Not only can Wrike's features be configured for each individual team's needs, the tool also offers a variety of specific solutions depending on the type of team or organization — including marketing teams and professional service teams.
Wrike offers 400+ pre-built native integrations, including integrations with the most popular file management software from Microsoft, Google, and Dropbox, along with sales and marketing software from Salesforce and Marketo.
Wrike offers a free version, and paid plans start at $9.80 per user per month. There are four different price points, including plans which offer the ability to invite free external collaborators to a paid account.
Forecast is a task management software that unites your projects, resources, and financials in one AI-powered platform. Project managers can leverage Forecast's workflow automation capabilities to create smart schedules, estimate timeframes and budgets, and populate timesheets instantly. Forecast is currently used in over 40 countries by an assortment of agencies, consulting companies, SMBs, and enterprises.
PMs can control the workflow by building out detailed task lists and flagging clear priorities. Task cards allow every team member to easily comment, share files, and register time spent. Everything related to the specific task appears in one place, including dependencies and subtasks. You can put together projects for any type of work: fixed price, time and material, or retainer.
Forecast's AI learns from previous work and suggests the number of hours you normally register on similar tasks to help you log time faster. You can monitor time registrations from a team perspective and notify each member if they forget to enter something in. Time tracking utilization on a company-wide level is calculated for you for easy alerts, estimates, and reporting.
Forecast integrates with Slack, Microsoft Teams, iCloud Calendar, Google Drive, Google Calendar, Outlook, Harvest, Trello, Asana, GitLab, Github, and dozens more using a paid plan through Zapier. Higher-tier subscriptions include native integrations with Timelog, Xero, QuickBooks Online, JIRA, Azure DevOps, Salesforce, Okta, OneLogin, and Azure Active Directory.
Forecast costs from $29/user/month with a minimum of 10 users and offers a 14-day free trial.
Pros
Projects, resources and financials connected in one platform
AI powered auto-scheduling and time entry suggestions
Excellent iOS and Android apps
Automated cost and budget estimations
Cons
No browser extension for time tracking
No asset management
Minimum of 10 seats
MeisterTask is a task management tool with an intuitive user experience and allows users to customize views, projects, and tasks in a way that works best for their teams and workflow.
MeisterTask's collaborative features are robust. The tool includes Kanban-style project boards for cooperative project work across teams. Features such as automation, watching, mentioning, tags, and task scheduling also help simplify collaboration. Another great tool within MeisterTask is the Agenda feature, where users can create customized sections and pin tasks from any project, to group and focus on tasks relevant to their own work on one board.
MeisterTask slots into many digital ecosystems with a large selection of native integrations — including G Suite, Slack, and GitHub — in addition to over two thousand applications via Zapier.
MeisterTask offers a free basic plan, and paid subscriptions start at $8.25/user/month.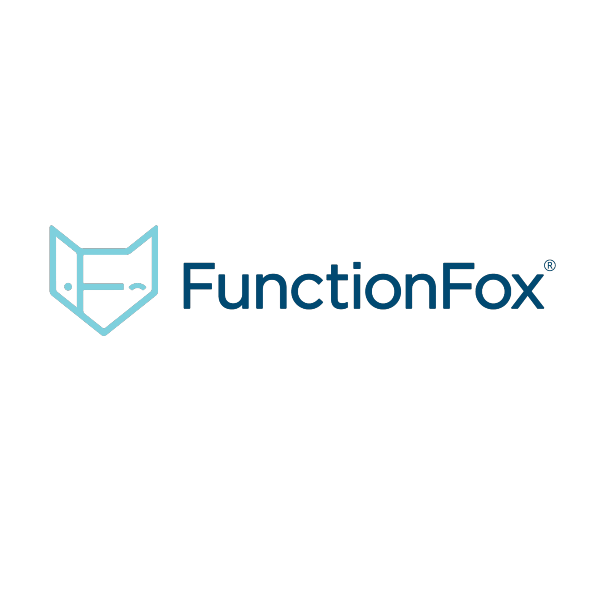 14 days free trial
Premier plan starts at $50/month for the first user, plus $10 USD/month for each additional user
Built by creative professionals for the creative industry, FunctionFox features user-friendly tools to help you manage projects effectively. Create detailed project schedules, track your progress through interactive gantt charts and calendars, manage your resources with action assignments and to-do lists, and communicate and collaborate through the project blog. FunctionFox is entirely web-based so it allows both in-office and remote users to work together seamlessly.
FunctionFox's intuitive project scheduling tool allows you to allocate work to your team through action assignments, mark out important dates within a project using milestones, and schedule project meetings.
Keep a close eye on your team's capacity through to-do lists and the availability tool, and monitor project timelines with interactive gantt charts and project calendars. The tool's project blog feature allows teams to communicate in real time, and the tool also offers flexible, comprehensive reports that can be exported in an Excel format.
FunctionFox is easy to use and made even easier with the tutorials and support provided. All customer support is unlimited, ongoing, and included in the subscription cost. FunctionFox's website also includes a help center, and there are detailed help files included within the software itself.
FunctionFox's task management tools are included in the FunctionFox Premier plan. The tool is web-based and compatible with all up to date browsers, and you can manage projects while on the go using the mobile site, an iPhone/iPad, or Android apps.
Pricing for FunctionFox's Premier plan starts at $50 per month.
Pros
Actionable task assignments and to-do lists
Built-in time tracking to capture billable and non-billable work
Project blogs keep communication in one central location
Cons
Does not integrate with external programs like QuickBooks
Gantt charts and to-do lists only available with the Premier and In-house plans
Todoist provides a simple interface for creating, sharing, and prioritizing tasks. You can collaborate by sharing out your lists and assigning tasks to others, and you can use labels and priority tags to bring organization to your task lists.
They have also rolled out a smart rescheduling feature that suggests an optimal time to schedule tasks that need to be pushed out to a future date based upon past behavior and what you've already got on your plate. Scheduling tasks using this extra data takes less planning for busy PMs.
Todoist is available for macOS, Android, Windows, and iOS, so your team can use it wherever they work. They also have a "productivity goals" quiz on their website to help narrow down what task management features you will get the most out of.
Todoist integrations include Google Drive, Google Maps, Dropbox, Apple Maps, Calendar Sync, Slack, Zapier, and hundreds more apps. They also offer a developer API.
Todoist offers a free basic plan, but if you need more options you can upgrade for $29/user/year.
Used by over 30,000 teams, Yanado Task + Project Management coordinates all agency projects and tasks right in your Gmail. It's designed to use email and Kanban communication structures to make task management quick and easy.
You can use various task management dashboards views to keep your team accountable by visualizing and monitoring deadlines, milestones, and dependencies. Yando offers to-do lists that are pretty easy to create, plus you can also make tasks directly from emails. Something great about this tool are the shared inboxes which lets you assign or pass-on emails and then manage them like tasks.
Agencies with busy online profiles to navigate will appreciate being able to create unlimited posts for Facebook, Twitter, LinkedIn, and Instagram using this software.
A native integration with Slack is available and hundreds of more options can be accessed through Zapier or their REST API.
Yanado Task + Project Management has a free plan and paid plans with additional features start at $6/user/month.
TeamGantt is an online task management solution that works right in your browser, making it compatible with any OS. PMs can plan and manage tasks with this super-easy-to-use Gantt software and invite co-workers, teammates, and clients to view and edit collaborative content.
Users can build an online Gantt chart by simply dragging and dropping tasks into the project. All tasks, documents, and conversations in a single centralized hub for a go-to knowledge base. It also features built-in resource management software, letting managers check team availability before scheduling and assigning project tasks.
Track hours spent on projects and tasks with time tracking and project management software that doesn't disrupt your workflow. This project planning tool lets you indicate which tasks need to be finished before others can begin on the gantt chart and see exactly how a delay affects the rest of the project timeline.
TeamGantt integrates with Slack, Trello, Basecamp, Google Calendar, iCal, and Outlook. Or, build a custom integration using TeamGantt's public RESTful API.
TeamGantt is free for up to 3 users and 1 project. Paid plans cost from $24.95/month. It has a 14-day free trial.
Asana is a task management solution with automation tools, a rule builder, and other workplace management items. Asana's Timeline lets users create a plan that shows how the pieces of a project fit together and help keep work on track as things change.
Asana has a colorful, rich, and inviting user interface with everything from compartmentalized productivity items to playful cartoon animations that "zoom" across the screen to celebrate finishing a task. This scored them very well in the UX category of the evaluation criteria.
Integrations include Jira Cloud, Salesforce, Adobe Creative Cloud, Tableau, Slack, Microsoft Office 365, Gmail, CSV Importer, JotForm, EverHour, OneDrive, Zoho Cliq, Box, Mailbird, Instabug, DRopbox, Gitlab, Trello, VElocity, Tick, and many more per their website. Additionally, users can connect Asana to Zapier, Automate.io, and others to integrate with hundreds of more available apps.
One minor gripe is that having an active, real-time chat function would benefit this app in particular. Asana bills itself as more of a holistic solution to the project and task management but communication is limited to cumbersome comment sections.
Asana starts at $10.99/user/month and has a freemium version of the software.
Pros
Good free forever plan
Plenty of integrations
User-friendly for beginners
Ready-made templates
Cons
Can't easily switch between checklist and kanban views
No built-in presentation tools
No advanced reporting
ClickUp is a task management software tool with powerful features for managing and completing all your team's projects in one platform. Users can plan projects, schedule tasks, and manage resources in a centralized workspace, as well as communicate and collaborate with team members and other collaborators.
Task management features include task checklists, subtasks, reminders, priorities, and task templates, as well as the ability to filter, sort, search for, easily reorder, and view tasks in the manner most convenient for the team. Users can also create Gantt charts, calendars, and timelines to visualize tasks. ClickUp includes time tracking as well, both through integrations and natively.
ClickUp also features color-coding for further organization and clarity, as well as multiple task views such as lists, calendars, Gantt charts, Kanban boards, and more.
Reporting features include the ability to create custom dashboards, as well as six built-in report types for team reporting.
ClickUp offers native integrations with Slack, G Suite, Dropbox, and many more tools, as well as over 1,000+ integrations through Zapier.
ClickUp's free plan is robust and includes all primary features. The unlimited plan starts at $5 a month per user and offers additional functionality.
Basecamp Personal, the free-forever Basecamp solution, offers 3 projects, up to 20 users, and 1GB of storage space. This version of their tool is great for personal projects, students, freelancers, families, and light use.
Basecamp offers an insane amount of integrations, marking it as one of their specialties. They also work with many connectivity-specific apps, like Zapier and Zoho Flow, to reach tools they may not natively interact with. This scored them well in the Integrations section of the evaluation criteria.
Integrations include Tick, Calamari, Time Doctor, Hubstaff, MinterAp, Everhour, Timesheet, Clockify, Timecamp, Toggl, Timely, DNS check, Ganttify, Slickplan, Meta SaaS, Bridge24, Recur, ClicData, TestLodge, User back, Instabug, Scrumdo, Ziflow, Doorbell.io, Akita, Jitbit Helpdesk, Proposify, and others per their website. Basecamp also integrates with other software through Zapier, Unito.io, Automate.io, TaskClone, Project Buddy, Pleexy, RSS bus, Retool, Zoho Flow, and other app-connecting tools.
Basecamp Personal is a bit feature-lite, so many will feel compelled to update to the professional paid plan. At $99/month, the Basecamp subscription is quite a bit higher than many others on this list.
Basecamp Personal is free to use.
Casual is a visual process management solution for small and growing project teams. The tool's website offers some free-forever resources like a start-up toolkit, project proposal templates, and samples, and scope creep interactive guide.
This online task management tool is great for complex projects with various branches of activity and deadlines. As you can see from the screenshot, it is more than just a to-do list. It can track project paths and assign tasks in multiple directions while acknowledging dependencies.
No integration options are listed on Casual's website.
Not having app integrations available or transparently listed lost Casual marks in the Integrations evaluation criteria. Seeing as it's nearly impossible to use a single tool for all PM needs, open connectivity is a must in any modern task management app.
Casual starts at $7/month for up to 2 users and has a free 14-day trial.
The Best Task Management Software Summary Chart
To-Do List Software FAQ
If you are just getting started with to-do list software, you might benefit from reading our general FAQ:
What is task management software?
Task management software is any digital tool that helps you plan, track, and complete a unit of work. Task management software will often help list, test, expense, and otherwise organize a given task or subtask. Task management software will also show dependencies between tasks so you know in what order things need to be done.
Are there any task manager alternatives?
Sure! If you aren't a fan of fancy apps or high tech solutions, you can A) use a simple, common app like Asana, Trello, or Basecamp, or B) rely on generic programs with note-taking and organization functions like Google Sheets, Google Docs, Microsoft Word, and Microsoft Excel. These require more manual input from the user, though.
Not looking for a simple online to-do list? Check out my other related lists:
Before you have tasks, you need a plan. If you struggle to flesh out the initial details of your projects, try these 10 Best Mind Mapping Software options.
Many task management tools come with some sort of time tracking. If you are using one that doesn't, you will probably want to invest in Time Tracking Tools of your own.
Not getting thorough enough tasks in a day? You might be in need of a Productivity App to give you a mental boost and identify bottlenecks.
Criteria For Choosing The Right Task Management Software
What am I looking for when we select task apps for review? Here's a summary of my evaluation criteria:
1. User Interface (UI): Is it clean and attractive?
2. Usability: Is it easy to learn and master? Are functionalities like drag and drop present and easy to use? Does the company offer good tech support, user support, tutorials, and training?
3. Features & Functionality:
Task and Detail Template –Does the tool offer templates for task lists and task distribution, be it creative briefs or hyper-detailed product development items? Can you add and edit your own task templates?
Tags, Flags, and Organization – Can you color-code or otherwise mark tasks to coordinate what items belong together? Can you group related tasks with subtasks?
Multiple Task Views – Can you change the way you are fed upcoming tasks, like by due date, urgency, project, client, or calendar view?
Cross-channel and device sync – Do your tasks sync across devices? Can they be easily accessed in many places? Can you customize which channels (mobile SMS, desktop notification) you receive your alerts?
4. Integrations: Is it easy to connect with the other tools and project management software you are already using? Any pre-built integrations?
5. Methodology: Does the software fit the project management methodology you are using, whether it's agile/lean, waterfall, scrum, or a hybrid methodology?
6. Value for $: How appropriate is the price for the features, capabilities, and use case? Is pricing clear, transparent, and flexible?
What Do You Think?
To-do lists online are not just for project managers and their teams. We all need some sort of task organizer to help us get by.
Have you tried out any to-do lists software listed above? What is the best to-do list app in your opinion? What do you look for in your personal "best task app" and why? Comment below to share your ideas with our community.
Subscribe to the DPM newsletter to get regular updates when we publish fresh how-to guides and articles on digital project management topics, or check out the DPM Membership community for ongoing professional training and networking.