Having a good task system where your teams can take advantage of task management software will infinitely simplify your daily workflow.
This article will help you quickly compare and evaluate the best task management software and other similar project management apps for teams. I've also included some personal task management apps and indicated where the software is best suited for agencies, software development teams, small business, etc.
Of course, if you aren't a fan of high tech solutions, you can always use a simple task management approach. You can rely on generic programs with note-taking and organization functions like Google Sheets, Google Docs, Microsoft Word, and Microsoft Excel. These require more manual input from the user, though.
More sophisticated task tracking tools can help you go beyond a simple to-do list. The best planner apps will help you stay organized, provide micro and macro points-of-view of your workflow, identify delays and problem areas, and keep everyone on the same page.
It's hard to pick the number one best to-do list tool, so I've compiled a list of the top choices on the market and described what each does best.
The Best Task Management Software List
Here's a shortlist of the best task management apps:

Below you'll find an overview of each of the 15 best task management software, with screenshots, feature overviews, and pricing.
Jump to task management software overviews

Overviews Of The 15 Best Task Management Tools
1. Monday.com – Best for building automated task workflows
monday.com is a great task management software because of the way the tool has done away with a lot of the trimmings of typical management tools and focused on simple, visually intuitive layouts that help clarify the sequence of work. This task management software won the 2019 Webby Award for productivity platform. It provides a highly customizable interface that resembles a spreadsheet, but it includes a ton of additional features that make it much more interactive and visually appealing than a simple spreadsheet.
monday.com's features include message boards, task management boards, and some easy-to-read visualizations that allow you to display your project data and quickly get an idea of your progress. Members can collaborate by uploading and attaching files, and assigning deadlines and tagging members on tasks.
@Mentions of team and individuals are available as well. Because it's so customizable, it's easy to configure monday.com to plan your project timelines and organize schedules, and you can also keep all of your team conversations, briefs, and files in a single shared space.
monday.com's integrations include project management apps like Slack, Google Drive, Gmail, Google Calendar, Jira, GitHub, Trello, Dropbox, Typeform and many more, accessible via Zapier.
You can try monday.com for free.
2. Kintone – Best task management software for customizable workflows
Kintone is a task management platform that allows project managers to track, prioritize, and review their team's tasks for any given project workflow—no matter how complex.
This highly-customizable platform gives you the power to create a tailored task management solution using its drag-and-drop interface built for non-coders. Users can design the workflow they want and easily review all related tasks.
Kintone's customization features include the ability to create automated reminders, filter tasks by data field or individual to generate custom reports or dashboard views and automate handoffs between team members for multi-step projects. You can also view, edit, and update workflows from the platform's mobile or desktop applications.
Kintone also offers some solid built-in collaboration features for teams. Each new task record contains a "chat wall" where team members can add notes, feedback, or comments on a task's status. You can better understand what's happening with a task by checking the wall. This permanent conversation record also helps project managers reduce time spent "getting someone up to speed" every time a task needs to be reassigned.
Kintone's task management tool also features integrations with Slack, Gmail, Google Calendar, Outlook, Tableau, Dropbox, Salesforce, HubSpot, and many more through Zapier.
Kintone starts at $24/user/month.
3. Smartsheet – Best cloud-based task management software
Smartsheet is a spreadsheet-like task management software. It has won a few awards for quickly becoming a favorite business app. It's a nice task management tool if you're comfortable working in Excel but wants a break from complicated formulas—Smartsheet performs all the calculations for you across multiple sheets. You can also add customized brand logos and set color themes for individual projects.
It offers basic functions such as scheduling tasks, subtasks, activities, assigned resources, and sections on tasks. Team members get notified of critical changes in real-time, and the tool provides shared views, detailed history, activity logs, automated alerts, reminders, and status reports to keep everyone aligned and informed. The Critical Path feature highlights all the tasks which directly impact your project completion date to keep an eye on important milestones. Reporting is a strong feature of this tool, with editable summary reports that you can easily export to Excel.
Smartsheet integrations include Microsoft and Google apps, as well as development essentials like Jira, and useful business apps like Salesforce, ServiceNow, Slack, Box, and Tableau. The platform is extensible through a REST API and webhooks.
Smartsheet costs from $14/user/month and offers a 30-day trial.
4. Quire – best free task management software with great feature set
Quire is a useful task management software that delivers a ton of value for free. It helps you add ideas and thoughts, and then structure them into tasks, similar to mind-mapping software but both easier and more intuitive.
It also allows for infinitely nested lists and hierarchically organized lists, which makes it easier for big projects or tasks to be broken into do-able parts.
You can also see tasks on Kanban board and timeline views, as well as communicate about tasks with a real-time collaboration feature built into the tool.
Quire also integrates with Google Drive, Google Calendar, Outlook Calendar, Slack, Zapier, Microsoft Teams, etc. A REST API is also available for anyone that wants to customize Quire better for their business' needs.
Pros
Unlimited nested tasks
Highly visual interfaces and view switching
Ability to integrate internal and external teams on projects
Cons
Chat functionality is a bit limited
Custom branding, time tracking, and Pomodoro timer are forthcoming
5. Ayoa – Best complete work management tool
Ayoa is an all-in-one online whiteboard where teams can brainstorm ideas, work together, and get things done. The tool is a customizable and cloud-based task management solution that provides teams with visibility into tasks and projects.
Ayoa offers a unique combination of online whiteboards, mind mapping, and powerful task management which reduces time spent switching between apps. The tool also accounts for different ways of working, whether team members prefer a visual approach or something more structured, by providing 3 task board views to choose from — a canvas view (tasks presented as colorful bubbles), a workflow view (a more traditional Kanban list), or a Gantt timeline view.
Ayoa's task management features include: start and due dates, importance indicators, task assignment, comments, attachments, and more. The tool also includes powerful mind mapping and digital whiteboard functionality that allows teams to blend idea generation, task management, and team collaboration features.
Ayoa integrates with Dropbox, Google Drive, Google Calendar, and Google Contacts. You can also transform your notes from Evernote into actionable tasks with Ayoa. Email2Task allows you to send an email straight to Ayoa and it will appear as a task.
Pricing for Ayoa starts at $10 per user per month.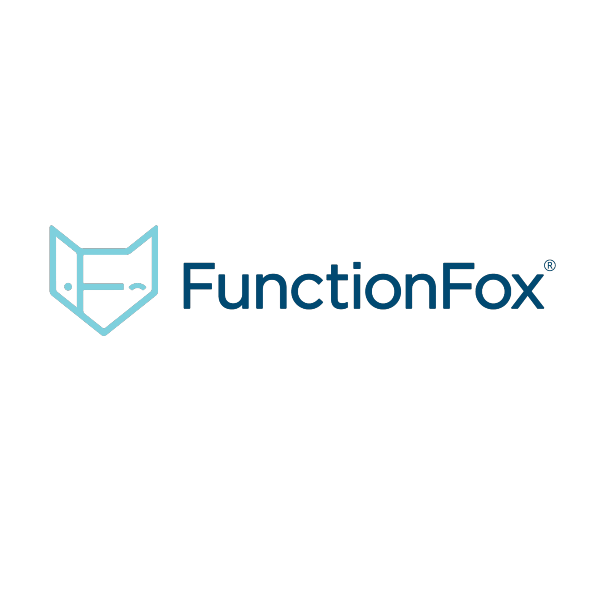 14 days free trial
Premier plan starts at $50/month for the first user, plus $10 USD/month for each additional user
6. FunctionFox – Best task management software for creative teams and agencies
Built by creative professionals for the creative industry, FunctionFox features user-friendly tools to help you manage projects effectively. Create detailed project schedules, track your progress through interactive gantt charts and calendars, manage your resources with action assignments and to-do lists, and communicate and collaborate through the project blog. FunctionFox is entirely web-based so it allows both in-office and remote users to work together seamlessly.
FunctionFox's intuitive project scheduling tool allows you to allocate work to your team through action assignments, mark out important dates within a project using milestones, and schedule project meetings.
Keep a close eye on your team's capacity through to-do lists and the availability tool, and monitor project timelines with interactive gantt charts and project calendars. The tool's project blog feature allows teams to communicate in real time, and the tool also offers flexible, comprehensive reports that can be exported in an Excel format.
FunctionFox is easy to use and made even easier with the tutorials and support provided. All customer support is unlimited, ongoing, and included in the subscription cost. FunctionFox's website also includes a help center, and there are detailed help files included within the software itself.
FunctionFox's task management tools are included in the FunctionFox Premier plan. The tool is web-based and compatible with all up to date browsers, and you can manage projects while on the go using the mobile site, an iPhone/iPad, or Android apps.
Pricing for FunctionFox's Premier plan starts at $50 per month.
Pros
Actionable task assignments and to-do lists
Built-in time tracking to capture billable and non-billable work
Project blogs keep communication in one central location
Cons
Does not integrate with external programs like QuickBooks
Gantt charts and to-do lists only available with the Premier and In-house plans
7. Favro – Best agile task management software
Favro is an all-in-one cloud platform that allows teams to complete collaborative writing, planning, project work, and organizational work. It functions as a "digital office space" that facilitates agile ways of working and team autonomy.
Favro increases transparency and ensures accountability by allowing teams, managers, and leaders to monitor projects, measure OKRs, and see an overview of tasks and projects. These features also allow organizations to forecast issues before they become problems, prevent bottlenecks, and help teams make smarter data-driven decisions.
The tool includes a variety of task management features, such as subtasks, to-do lists, and colour-coding for increased coordination. Tasks can also be shared and synced across multiple views and planning boards for increased visibility and collaboration.
Favro also offers a variety of task views, including a spreadsheet view, Gantt and timeline view, board view, and to-do list view, so teams can choose the views that best fit their way of working. Another strong feature is the ability to set up automation for workflows and processes.
Favro can integrate with Slack, Google Drive, Jira, Dropbox, OneDrive, Zapier, GitLab, and more. An API and webhooks are also offered for further integrations.
Pricing starts at $10.20 per month.
Pros
Adapts to team's way of working with multiple views
Scalable to both small and large teams
Provides enterprise security and data governance in a cloud solution
Cons
No ability to centralize creation and updating of workflow processes
Not as suitable for waterfall methodology and planning
8. Paymo – Best visual task management software with easy-to-learn interface
Paymo is a complete workflow management tool for organizing tasks inside projects, with clear instructions on how, when, and whom to complete them. Apart from task management, it also includes other modules such as time tracking, resource management, and scheduling, and invoicing, making it popular for both freelancers and teams.
At a glance, managers monitor what their teams are working on in a global meta board, while team members see what's on their plate for today. Tasks are really detailed, containing vital information such as hourly budgets, priorities, and statuses to track progress and track tasks in real-time.
Planning-wise, Gantt charts make it easy to notice how tasks relate to each other and which of those are critical towards the project completion. Couple this up with project dashboards, and you've found a tangible way to tie performance metrics to actual business goals.
Paymo integrates with productivity apps and collaboration tools such as Google Calendar and Slack to name a few, so you can shorten the feedback loop and focus on finishing tasks on time.
There are two paid plans, the lowest one starting at $11.95/user/month. Yearly subscribers are also eligible for a 20% discount. Free trials are also available.
9. Wrike – Best task management tool with built-in templates
Wrike is an award-winning, easy-to-use task management software trusted by 20,000+ organizations worldwide. It's suitable for teams with anywhere from five members to an unlimited number of members. It's highly configurable, allowing users to customize workflows, dashboards, reports, request forms, and more.
Wrike's simple interface enables users to switch between Kanban boards, one-click Gantt charts, and traditional workload views. The tool offers several templates, including a number of pre-built agile templates. Wrike also features task lists, subtasks, schedules, shared workflows, file sharing, and real-time collaboration. Users can adjust their views between the calendar view, dashboard view, and more.
Wrike has an easy-to-use, intuitive interface and navigation with distinct spaces, folders, and tasks. Toggle quickly between the home screen and timesheets, dashboards, calendars, reports, and the notification stream. Wrike has a dedicated help center with interactive training, videos, a 'Getting Started' guide, and a thriving community.
Not only can Wrike's features be configured for each individual team's needs, the tool also offers a variety of specific solutions depending on the type of team or organization — including marketing teams and professional service teams.
Wrike offers 400+ pre-built native integrations, including integrations with the most popular file management software from Microsoft, Google, and Dropbox, along with sales and marketing software from Salesforce and Marketo.
Wrike offers a free version, and paid plans start at $9.80 per user per month. There are four different price points, including plans which offer the ability to invite free external collaborators to a paid account.
14 days free trial
From $10/user/month. Yearly subscribers receive two months free. Further discounts for Good Causes.
10. Process Bliss – Best task management software for process improvement
Process Bliss is a powerful task management system for teams and small to medium businesses. The tool includes strong template features and an excellent workflow builder that supports decision branching, loops, dependant due dates, and data and file capture.
Templates are centralised in an easy to navigate folder structure that supports permissions. Users can also build their own templates using the workflow builder. Tasks can be created one-off or from templates, and teams can set different owners for each step in a task, as well as customize notifications for owners. Tasks can also be automatically scheduled as recurring to ensure they're not missed.
The tool also includes built-in process improvement, which is achieved by features for process quality analytics and template feedback, as well as the ability to record when steps can't be done and why, which assists in improving workflows on an ongoing basis.
Pros
Powerful task workflow builder
Built-in process improvement capabilities
Great task progress reports
Amazing support team and implementation help
Cons
No GANTT chart view
Time tracking not built in
No custom branding (is on the roadmap)
No public API (is on the roadmap)
11. ProjectManager – Best task management tool for small business
ProjectManager.com is a cloud-based, award-winning task management software for project teams. This tool has robust features for planning projects, assigning tasks, tracking progress, and collaboration. Using this tool, you can also manage timesheets, expenses, and workloads. ProjectManager.com also includes a Gantt chart feature, as well as the ability to switch between Gantt chart, task list, and Kanban board views.
ProjectManager.com provides templates for reports, or you can set up your own custom reports for project status, timesheets, and expenses across multiple projects. Use the real-time dashboard to see an overview of current project stats.
ProjectManager.com integrates with Google Drive, Gmail, Google Calendar, and other Google Apps, as well as Microsoft Office and Microsoft Project. For all other integrations, you can use Zapier to sync ProjectManager.com with other tools.
Pricing for ProjectManager.com starts at $15/user/month, with their basic "Personal" plan requiring a minimum of 5 users. They offer a 30-day free trial (a credit card is required to sign up for a free trial).
12. SAM9000 – Best task manager for file sharing and document management
SAM9000 is a project management app that uses artificial intelligence and includes task management, document management, and email management. It also offers time tracking, notes and memos, and 100 GB for clients and teams to share files, including large file uploads.
The main interface is easy to use, a multi-level Kanban board. The tool connects a global Kanban board with all your projects, to individual Kanban boards for each job. It is very easy to navigate between these interconnected levels.
SAM9000 has a powerful and simple way of prioritizing tasks for the team. Changing priorities automatically reschedule tasks for everyone involved. Sam, the AI, schedules work for each team member, which is then displayed as a Kanban dashboard for each user. The interface can handle many projects and users simultaneously. SAM9000's AI component functions like your personal assistant helping with your creative, marketing, and other professional services.
Email management is built-in, meaning you can attach emails to projects permanently for the team to track, and similarly attach tasks to emails. Document management is also a primary focus, with each subscription including 100 GB of cloud storage that can be used for file sharing with clients and guest uploads. Clients can use a simple link to upload files directly into your projects for the team to access immediately—no need for external cloud accounts.
Sam is fully cross-platform; it works on the web, desktops, iPhone and android phones, and tablets with the same interface.
SAM9000 costs from $2.90/user/month (min. $29/month) and has a 30-day free trial.
13. GanttPRO – Best task management software with intuitive Gantt chart timelines
GanttPRO is an intuitive Gantt chart based project and task management tool with a short learning curve. At a glance, project managers and teams can see project information such as what task should be completed, when, and who is in charge.
Task management features in GanttPRO include breaking down assignments into smaller, easier manageable tasks, date and deadline management, filters, statuses, priorities, progress tracking, and more. The drag & drop interface comes in handy when there is a need to make quick changes.
In GanttPRO, resource allocation is quick and intuitive. Project managers can see how work is distributed and who has enough tasks or is free for more, and easily drag & drop to redistribute tasks.
Real-time collaboration features such as immediate email and push notifications, comments, attachments, and mentions, facilitate communication on projects.
GanttPRO offers integrations with Jira, Google Drive, Slack, and other applications.
The software comes with a 14-day fully-featured free trial. For single users, it costs $15 per user per month. Team plans start at $4.5 per user per month.
Pros
Intuitive interface with a short learning curve
Multiple and flexible project views
Professional Gantt chart templates
Cons
Light on integrations
Lack of options to create recurring tasks
14. Todoist – Best personal task management software
Todoist provides a simple interface for creating, sharing, and prioritizing tasks. You can collaborate by sharing out your lists and assigning tasks to others, and you can use labels and priority tags to bring organization to your task lists.
They have also rolled out a smart rescheduling feature that suggests an optimal time to schedule tasks that need to be pushed out to a future date based upon past behavior and what you've already got on your plate. Scheduling tasks using this extra data takes less planning for busy PMs.
Todoist is available for macOS, Android, Windows, and iOS, so your team can use it wherever they work. They also have a "productivity goals" quiz on their website to help narrow down what task management features you will get the most out of.
Todoist integrations include Google Drive, Google Maps, Dropbox, Apple Maps, Calendar Sync, Slack, Zapier, and hundreds more apps. They also offer a developer API.
Todoist offers a free basic plan, but if you need more options you can upgrade for $29/user/year.
Used by over 30,000 teams, Yanado Task + Project Management coordinates all agency projects and tasks right in your Gmail. It's designed to use email and Kanban communication structures to make task management quick and easy.
You can use various task management dashboards views to keep your team accountable by visualizing and monitoring deadlines, milestones, and dependencies. Yando offers to-do lists that are pretty easy to create, plus you can also make tasks directly from emails. Something great about this tool are the shared inboxes which lets you assign or pass-on emails and then manage them like tasks.
Agencies with busy online profiles to navigate will appreciate being able to create unlimited posts for Facebook, Twitter, LinkedIn, and Instagram using this software.
A native integration with Slack is available and hundreds of more options can be accessed through Zapier or their REST API.
Yanado Task + Project Management has a free plan and paid plans with additional features start at $6/user/month.
The Best Task Management Software Summary Chart
To-Do List Software FAQ
If you are just getting started with to-do list software, you might benefit from reading our general FAQ:
What is task management software?
Task management software is any digital tool that helps you plan, track, and complete a unit of work. Task management software will often help list, test, expense, and otherwise organize a given task or subtask. Task management software will also show dependencies between tasks so you know in what order things need to be done.
Are there any task manager alternatives?
Sure! If you aren't a fan of fancy apps or high tech solutions, you can A) use a simple, common app like Asana, Trello, or Basecamp, or B) rely on generic programs with note-taking and organization functions like Google Sheets, Google Docs, Microsoft Word, and Microsoft Excel. These require more manual input from the user, though.
Not looking for a simple online to-do list? Check out my other related lists:
Before you have tasks, you need a plan. If you struggle to flesh out the initial details of your projects, try these 10 Best Mind Mapping Software options.
Many task management tools come with some sort of time tracking. If you are using one that doesn't, you will probably want to invest in Time Tracking Tools of your own.
Not getting thorough enough tasks in a day? You might be in need of a Productivity App to give you a mental boost and identify bottlenecks.
Criteria For Choosing The Right Task Management Software
What am I looking for when we select task apps for review? Here's a summary of my evaluation criteria:
1. User Interface (UI): Is it clean and attractive?
2. Usability: Is it easy to learn and master? Are functionalities like drag and drop present and easy to use? Does the company offer good tech support, user support, tutorials, and training?
3. Features & Functionality:
Task and Detail Template –Does the tool offer templates for task lists and task distribution, be it creative briefs or hyper-detailed product development items? Can you add and edit your own task templates?
Tags, Flags, and Organization – Can you color-code or otherwise mark tasks to coordinate what items belong together? Can you group related tasks with subtasks?
Multiple Task Views – Can you change the way you are fed upcoming tasks, like by due date, urgency, project, client, or calendar view?
Cross-channel and device sync – Do your tasks sync across devices? Can they be easily accessed in many places? Can you customize which channels (mobile SMS, desktop notification) you receive your alerts?
4. Integrations: Is it easy to connect with the other tools and project management software you are already using? Any pre-built integrations?
5. Methodology: Does the software fit the project management methodology you are using, whether it's agile/lean, waterfall, scrum, or a hybrid methodology?
6. Value for $: How appropriate is the price for the features, capabilities, and use case? Is pricing clear, transparent, and flexible?
Other Task Apps
Here's a few more that didn't make the top list. If you need additional suggestions for handy task management apps, check these out.

What Do You Think?
Todo lists online are not just for project managers and their teams. We all need some sort of task organizer to help us get by.
Have you tried out any todo lists software listed above? What is the best todo list app in your opinion? What do you look for in your personal "best task app" and why? Comment below to share your ideas with our community.
Subscribe to the DPM newsletter to get regular updates when we publish fresh how-to guides and articles on digital project management topics, or check out the DPM Membership community for ongoing professional training and networking.
Our friend and supporter: