The Best Change Management Software List
Here's a list of change management tools designed to support technological, systemic, or personnel change:

Shortlist Block Settings:
Ad Group: Change Management Tools
Number of Ads: 10
Below you'll find an overview of each of the 10 best change management software, with screenshots, feature overviews, and pricing.
Change Management Application FAQ
What are the types of change management?
Types of change management include:
idea management
onboarding new staff or partners
customer success navigation
transformational or transitional change (acquisitions, mergers, re-brands)
developmental changes (employee engagement initiatives, procedural changes)
IT implementation management
What are the steps in change management?
This varies from group to group, but common steps in change management include:
Finding an area that needs improvement;
Developing a plan for improvement;
Researching the proper tools for change development;
Identifying who will be affected;
Implementing training processes;
Trying a beta or soft-launch;
Collecting feedback;
Initiating a hard launch.
What is a change management plan?
A change management plan is a step-by-step breakdown of how you intend to alleviate the strains of introducing change into the workplace. It involves anticipating pressure points and strategizing how to navigate them before they become a problem. Change management plans often need robust communication systems, training programs, and some sort of success/failure feedback loop.
What are change management tools?
Change management tools are anything that can be used to alleviate tensions that arise during a shift in process, staff or software. Change management tools might be needed for collecting feedback, implementing plans, structuring training programs and more.
What are the types of change management software?
Change management comes in many shapes and sizes, depending on what's changing. There is change management software for:
Software (SW change management), IT roll-outs and upgrades
Training and onboarding
Feedback, polling and analysis of new tools and processes
Change planning and running what-if scenarios to calculate impacts
What is the difference between change management and change control?
Change management often refers to how change affects the people within an organization and may highlight communication, training and feedback in order to lessen disruption to service and ROI. Change control is a more technical element, whereby the services being changed are documented, planned, launched, and assessed (usually handled by IT).
Change management tools offer structure for the often chaotic process of change in our teams, businesses, and organizations. But change is steeped in ambiguity—how do you know what tools you even need?
This review will help you evaluate the best change control software for managing organizational change, as well as ITIL change management software (helps align IT's needs through major organizational transitions).
Organizational change management can be tricky. After all, there's no single suite of tools to navigate every type of company change. That makes change management software reviews challenging, as you often cannot compare them across the board. Different types of change management tools need to be addressed differently.
As a technical project manager, you may be charged with aspects of software change management as your organization adopts new technology or builds solutions for clients who are transitioning to new systems.
As well, for non-technical project managers, you may effectuate change by introducing a new tool or process to your team's workflow or updating your company's standards for customer development. Change is a huge part of your daily work, and you'll work best when you can quickly organize and maintain your process.
In this post, I'll go over the change management tools that best support each need, as well as explain what change management process flow is and how IT change management software can help you navigate the change process.
I also answer some FAQs about change tracking software below, which includes a brief breakdown of software change management for different types of projects (employee onboarding versus new software introduction, etc.).
The Digital Project Manager is reader-supported. We may earn a commission when you click through links on our site — learn more about how we aim to stay transparent.
Change Management Tools Comparison Criteria
What do I look for when I select the best change management software? Here's a summary of my evaluation criteria:
User Interface (UI): Is it clean and attractive?
Usability: Is it easy to learn and master? Does the company offer good tech support, user support, tutorials, and training?
Key Features: Here are some of the key features I look for in change management tools:

Flowcharts & Process Maps: Some way to visualize what the change process and roadmap will look like and flag key milestones.
ADKAR Analysis: Some way to communicate awareness, desire, knowledge, ability, and reinforcement of the change process.
Reinforcement of Behavior: Some way to encourage and monitor team behaviors associated with solidifying the oncoming elements of the change.
Elevation of Change Cheerleaders: Some way to make the voices heard of those advocating and role modeling the change expectations.
Learning Management & Skill Building: Some way to develop necessary new skills to accommodate changing workflows or environments.

Integrations: Is it easy to connect with other tools? Any pre-built integrations?
Value for $: How appropriate is the price for the features, capabilities, and use case? Is pricing clear, transparent and flexible?
The 10 Best Change Management Tools Overviews
Adopting new software? New business model? New training program? Change can be daunting, but you don't have to attack it unprepared. Onboarding, customer success, employee engagement—these are just a few of the areas of change I've isolated for coverage here.
Here are my top change management tool suggestions to get your change management journey jumpstarted.
1
Wrike
Best for team collaboration solutions
Wrike is a powerful change management tool trusted by 20,000+ organizations around the world and is suitable for any size team. Wrike's change management tools help teams adjust by creating a single digital information hub that enables managers to track changing training programs and engagement.
Wrike allows employees to make systematic adjustments within the platform, rather than wasting time mastering several different tools, thanks to over 400+ integrations. Wrike is highly customizable to your change management needs, with project management features like one-click Gantt charts, Kanban boards, and business continuity templates that will keep your organization running smoothly.
Wrike is easy-to-learn and easy-to-use without in-person training. Your team will find they can navigate quickly between dashboards, calendars, reports, notifications, and messages, ensuring they have a solid grasp of their workflow as you're implementing change. Wrike also has a dedicated help center with interactive training, videos, a 'getting started' guide, and a community.
Wrike offers over 400 pre-built native integrations with the most popular and useful applications, including Microsoft, Google, Dropbox, Salesforce, and Marketo. Wrike's integrations are updated regularly, ensuring you'll be able to introduce new technology to your team in a seamless fashion.
Start free with Wrike, no matter how big your team is. Or, try a free 14-day trial of Wrike's more advanced features and customization. Paid plans start at $9.80/user/month.
2
Engage Your Team
Best change management tool for HR management
The app provides priority action plans based on survey data so that you know what business areas are in need of support, be it cross-functional collaboration, learning, and development, IT management, or something else. Assess leadership profiles, validate employee strengths and weaknesses and more with customizable surveys and reports.
Because this software is evaluation-focused, it is well-suited to companies who are about to embark on a big change strategy or who have just recently implemented one. This is because the software's biggest strength is soliciting detailed feedback.
The survey questions are geared towards larger, for-profit corporations and so smaller businesses or nonprofits would be advised to look elsewhere for employee engagement software.
Engage Your Team starts at $35/user/month for under 200 users and has a free demo.
3
ESM Software
Best change management software for nonprofits (special pricing)
ESM has three elements to its software offerings: Balanced Scorecard Software (for top-down strategy), Employee Review Software and Strategy Consulting Services. ESM takes a big picture approach to navigate change by breaking information down into goals, interconnections, initiatives, KPIs and more.
ESM's "big picture" mind mapping of company change and strategy seems a perfect fit for large scale corporations who don't have many reliable touchpoints with staff across departments. However, in today's digital age, ESM's interconnectivity emphasis would also work well for smaller teams who work online or remotely, where a unified vision will ensure that even a separated team is advancing on the same goals.
More financial planning options, like profit and loss statements, would be hugely beneficial to their "big picture" approach to strategy. Furthermore, the ability to view multiple strategy maps, rather than switching between them in a drop-down menu, would be a time saver. Their paid plan is also quite pricey compared to other options available.
ESM starts at $800/month for unlimited users but has a free version of the software as well.
4
The Change Compass
Best change management tool for large companies and enterprises
Launched in 2015, The Change Compass helps companies experiencing significant change manage that change across their whole portfolio and visualize change impacts on employees, customers, and partners.
The tool allows users to plan for changes by visualizing the nature and volume of upcoming change impacts, and includes prioritization features to assist the user in decision-making on change roll out and sequencing. It also helps to generate change volume scenarios to aid planning and risk mitigation.
The Change Compass offers a range of different types of data visualization reports to meet different stakeholder needs. For example, there is an Executive Summary and bubble chart for senior managers, a total impact chart to monitor the change saturation line for planners, and an employee heatmap to get a high level overview of change volumes.
The Change Compass does not list any third-party integrations on their website.
The Change Compass starts at $70/user/month and has a free 14-day free trial.
5
Viima
Best free change management tool for small companies
This collaboration-first change management platform lets you gather ideas from your employees, customers, and other stakeholders; refine and develop ideas together with your team; analyze your innovation process to find and eliminate bottlenecks; and more.
Viima is great for small businesses due to the low point of cost and minimal barriers to entry. They provide many services for free for a limited number of users and also have Apple and Android apps to help scattered teams stay connected.
Reporting visualization and exportation of data could be improved to be more functional, dynamic and flexible. Because the software is light on features, adding integrations for project management tools could go a long way to making it a more well-rounded application.
Viima starts free for up to 50 users and then is $3/user/month.
6
The Change Shop
Best change management toolkit for survey-based insights
The Change Shop is a mobile-friendly cloud-based application for navigating change commitment plans, resistance forecasting, and many other tools that will help your team handle a shift in process or workload. Their app focuses on collaborative feedback, surveys and data collecting, and numerous report styles to evaluate your team's readiness and capability for change and to make suggestions accordingly.
This platform would work best for change management involving disparate teams or groups where constant collaborative feedback is a must. Their Change Simulator will be helpful to onboard anyone who may be nervous about the shift or getting hung-up on the "What-ifs".
While The Change Shop boasts a wide variety of tools, it would benefit from supplemental systems for compliance management and training management. As a relatively new software in the change management space, having launched in 2018, there is always the possibility that more features come in future updates.
The Change Shop starts at $29/month for up to 2500 users and has a free demo.
7
Whatfix
Best change management tool for adopting new software in an organization
Whatfix lets you design real-time interactive guides with zero codings required. Engage users through contextual widgets (self-help widget, tasklist widget, and smart tips static overlays), as well as guided pop-ups. Context-aware information provides users with the most useful updates immediately and provides in-app training in user preferred formats (from video to PDF and more).
Whatfix can accommodate those with disabilities by providing them with accessible technology that complies with section 508 of the U.S. Rehabilitation Act. This means they are an essential tool for accessibility-inclusive workplaces across the board.
CRM integration was a bit spotty and could use some revamping, particularly in compiling and reporting issues. The app can seem somewhat "single-minded" in how users are expected to complete a task, whereas larger web app projects might need a bit more flexibility (ie. broader branching workflow paths, et cetera).
Overall this is a really great tool if you're onboarding your employees to a new software, although it can be adapted for other use cases as well.
Whatfix has a custom pricing model and offers a free trial.
8
Howspace
Best change management tool with AI capabilities
Howspace is a change management and digital facilitation platform designed for large initiatives and powered by AI. The tool is useful for boosting engagement and collaboration in asynchronous, virtual, and live settings.
Howspace includes features for involving team members and other stakeholders and delivering a stronger impact through active dialogue before, during, and after sessions. Team members can create shared workspaces and use the drag and drop editor to build out the workspace with chats, polls, surveys, and videos among other features. Users can also edit the layout of the workspace, manage participants' access levels, move content around, and add new pages as needed.
Team leaders and project managers can facilitate discussions and dialogue and set up automated participation reminders. The continuous feedback loop created by the discussion features and increased social collaboration ensures teams are inspired, motivated, involved, and continuously engaged.
The AI capabilities are a standout feature of Howspace, and these include the ability to summarize insights from extensive discussions in real-time with theme clustering, word clouds, and sentiment analysis.
Howspace does not list any third-party integrations on their website.
Pricing starts at $280 CAD per month for 20 users.
9
WalkMe
Best change management platform for managing both customer and employee change
WalkMe's guidance tools help to prevent errors, encourage desired behaviors and foster goal completion through custom desktop notifications, easy Help Desk access, visibility and insights into digital behavior, a self-paced onboarding list, and more. By simplifying back-office functions, WalkMe aids enterprise resource planning during any software onboarding.
Setting up walkthroughs was a bit of a time commitment, which would not have been as much of a problem if WalkMe software updates didn't often require manually re-test said walkthrough processes post-update.
They offer guidance tools and onboarding for popular software like Salesforce, Workday, Jira, NetSuite, Talentsoft and more, so any company who already uses any of their pre-listed programs would benefit in particular from these apps offerings.
WalkMe starts at $7500/year. They also offer custom pricing within a large range based on many factors and have a free demo available.
10
Giva
Best IT change control software for large companies
Giva boasts intuitiveness and user-friendly UX from change planning to follow through and compliance audits post-initiative. Defined ITIL processes speed up approval times and document management, dashboards and notifications keep everyone on the same page, and detailed records of all IT changes for longterm visibility into code and configuration changes throughout the organization.
Giva is primarily for IT change control, meaning that it works best for larger scale companies looking to better track and navigate software implementation, application updates, server upgrades, system patches, and so on.
New releases come out with some frequency, around one per month, which can mean constantly adjusting to new additions or changes as you go. While they offer many customizability options, they are not as flexible as other IT-focuses software on the market like ServiceNow.
Giva starts at $29/user/month and has a free 30-day trial.
Full Listicle Block Settings:
Ad Group: Change Management Tools
Number of Ads: 10
The Best Change Management Tools Summary
Summary Table Block Settings:
Ad Group: Change Management Tools
Number of Ads: 10
Make A Complete Toolkit For Managing Organizational Change
There simply is no one-size-fits-all for change control management software. That's because change happens in different areas and under different contexts. We've broken out some common areas of company change and recommended change management software appropriate for each category.
Overflow Block Settings:
Ad Group: Change Management Tools
Offset: 11
ITIL Change Management Tools
These change management tools are specifically for IT service management teams. These are the tools you want if you're looking for software engineering change management tools or solutions to manage change in DevOps or compliance-driven software processes.
Sunview Software – best ITIL change management tool for DevOps
BMC – best database change management software (but also has tons of features for software change management)
Freshservice – best software change management tool for SMB
Tools For Managing Ideas
Maybe you don't have a "single" needed change and instead, want to set your team up for constant collaborative innovation. You want to create a space where people can bounce ideas around and get real-time feedback. These tools can help you do that.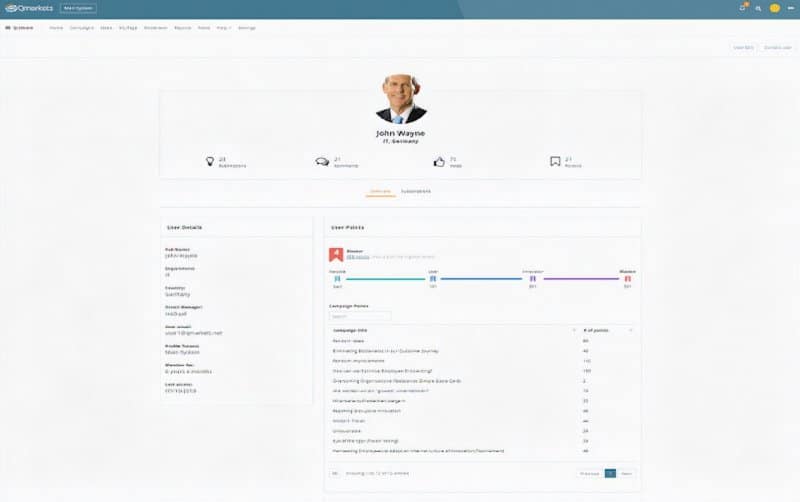 Qmarkets – A social software solution to engage employees and encourage cross-department thinking to submit innovative ideas as a part of an organized campaign or stand-alone suggestion. Qmarkets offers quote-based pricing and a free demo.
Ideascale – Create digital "Communities" in order to crowdsource ideas, vote on suggestions, connect similar ideas together through predictive text AI, and offer points- and badges as incentivization for participants. Ideascale starts at $4,999/year and offers a free license version.
Brightidea – Crowdsource on a company-wide scale with idea submission pages attached to suggested tags, in order to group similar projects – then track funding and implementation within a Kanban dashboard. Brightidea offers customized quotes and has a free demo.
Onboarding Tools
Bringing on new customers and/or users can be stressful and time-consuming for both you and the end-user. If your webpage or app has frequent updates, complex navigation, or CTAs that require an explanation that won't fit on a site button, onboarding tools might be able to help. Onboarding tools help alleviate the barriers to entry of jumping into new UX and can turn visitors into longtime customers by fringing the FAQ to them.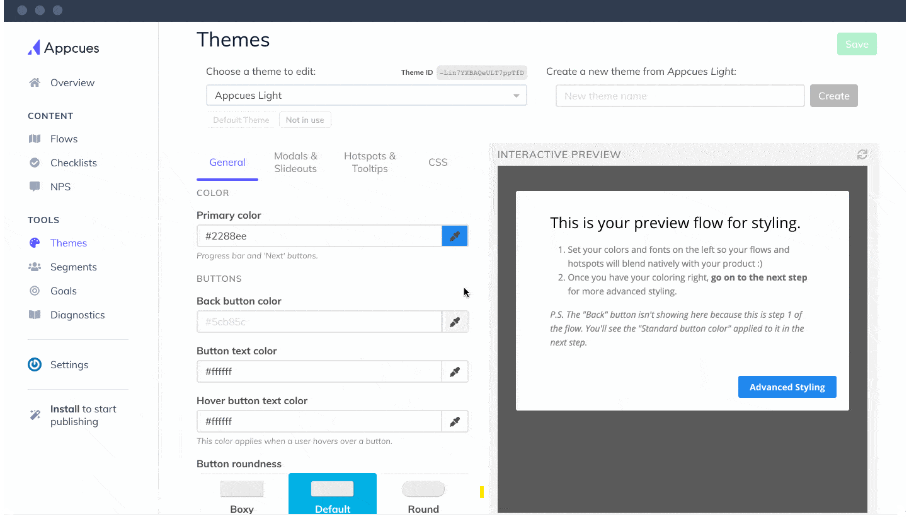 Tools For Customer Success Management
It's hard to excel in any business if you don't have a solid customer service strategy that can incorporate areas of change like complaints and mediation, growing or shifting consumer base, and marketing outreach projects. These tools can help you navigate many of the above concerns and more.
Employee Onboarding Software
Team growth, turnover, contractors, promotions, interns or co-op students…there are so many reasons you might need to automate parts of your training regimen to take the stress off of both management and trainees. Use these tools to integrate new hires with minimal downtime so that they can hit the ground running and immediately feel like part of the team.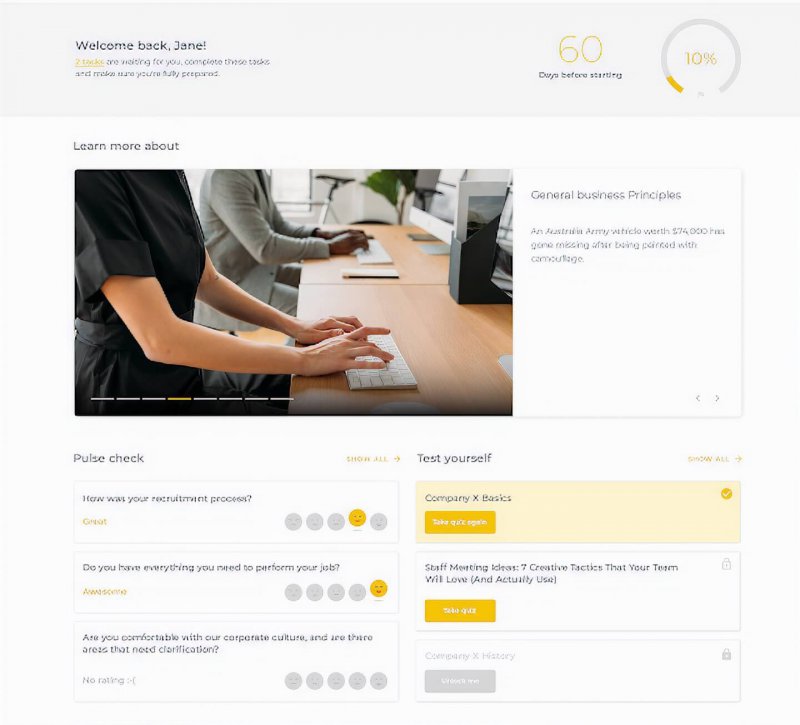 Employee Engagement Tools
Don't let routine and complacency define your team. Help people come together, collaborate, create, discover, bond, develop and process new ideas through tools designed to boost employee engagement.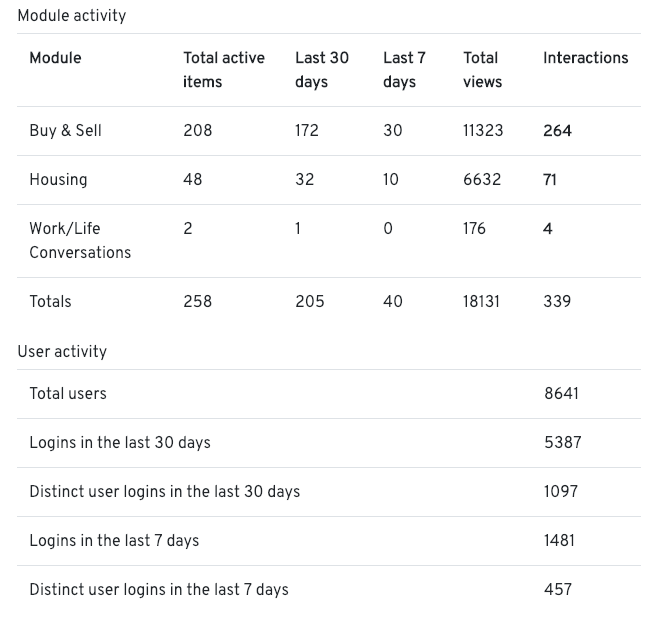 What's In Your Change Management Systems?
You probably have dozens or hundreds of things to consider as you implement something new and transition away from the old. Change management tools can make change less daunting for yourself and for your team.
What software, tools or skills do you find the most handy for navigating big or small company changes? Share your ideas in the comments below.
More change management advice: check out my podcast episode where PM Alexa Alfonso talks about how to manage process change.
And for regular updates on how-to guides, podcasts, and digital project management articles, subscribe to The DPM Newsletter. See you there!