Expert-crafted workshops, templates, and ebooks
To get ahead in your DPM career.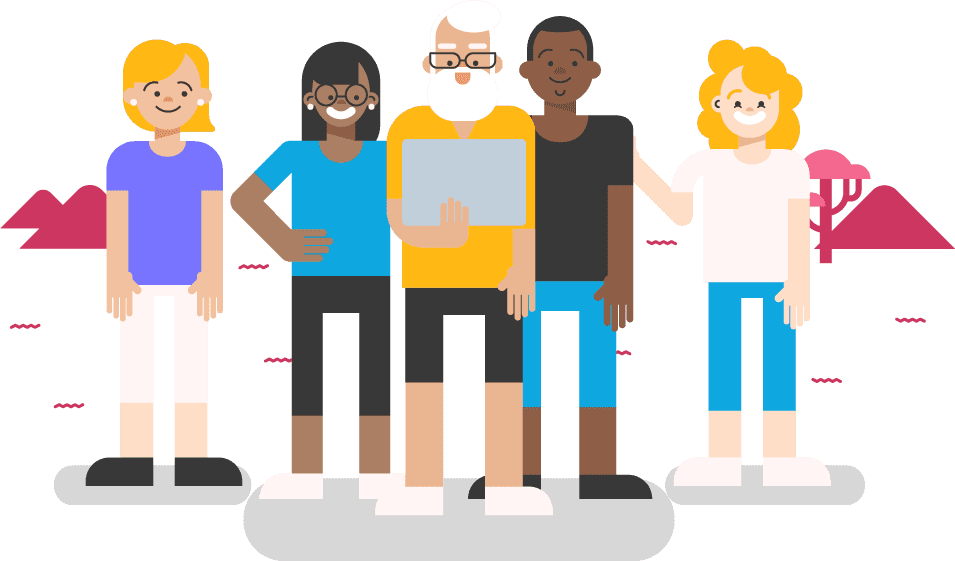 DPM Membership is a monthly subscription designed to help people who manage projects or lead teams in the digital world get ahead in their careers. We've partnered with digital PM industry leaders to provide a fresh, ongoing supply of training and resources to boost your skills, train with industry leaders, and tame the chaos of your digital projects!
The words "project" and "manager" don't have to be in your job title at all—Membership offers training and resources for anyone who manages projects in the digital industry, including people with job titles like:
Project Coordinator

Project Director

Digital Producer

Account Manager

Agency Owner

Office Manager
Strategist

Editor

Digital Marketer

Web Developer

Head of PM

IT Lead
Operations and PM Manager

Production Manager

Chief Marketing Officer

Associate Producer

Customer Success Specialist
Masterminds
Get connected, receive feedback, mentorship, and accountability through our exclusive, semi-structured peer-to-peer mentorship groups. Network with
similarly situated project managers and address challenges together during monthly calls.
LEARN ABOUT MASTERMINDS
Monthly Workshops (Live & On-Demand)
Each month, a DPM expert walks you through key parts of the role with a live workshop, with handouts to help you apply the lessons in your projects. Attend live to ask questions, or watch recorded workshops any time. 
CHECK OUT THE WORKSHOPS
50+ Editable Templates & Samples
Save time with an expert-curated collection of PM templates, along with filled-in examples that makes it easier to understand exactly how to use them. Find SoW templates, briefs, meeting agendas, and more. 
CHECK OUT THE TEMPLATES
Monthly Office Hours
Get fixes for your challenges in monthly live office hours. This is a supportive, grassroots-style environment where you can bring questions about the workshop, projects, or even your new haircut—ask anything, and weigh in on the latest from the DPM world.
LEARN ABOUT OFFICE HOURS
Slack Team With 3000+ Industry Peers
Network, ask questions, get answers, find and post DPM jobs, and share insight to solve your project challenges.  There are 3000+ DPM pros in the exclusive Members Slack team—you'll find plenty of support and fresh ideas here!
Downloadable E-Books
Get instant access to a library of e-books that you can download anytime to dive into more detailed how-to for key parts of the DPM role. Find guides on How to Estimate Costs and How to Write a Statement of Work, among others. 
CHECK OUT THE EBOOKS
Discounts On Courses, Coaching & Tools
Score exclusive Members-only discounts. Get exclusive deals on various project management tools and software, as well as  $100 off The DPM School (an online course to learn proven techniques for managing projects) and 15% off DPM coaching (1:1 expert coaching to refine your approach to your projects and career).
Pricing
Upgrade, downgrade, or cancel anytime.
Access to Slack group
50+ Templates & Samples
Workshops (live and on-demand)
Ebooks
Office Hours
$100 discount on DPM courses
Discount on DPM coaching
DPM Masterminds
Access to Slack group
50+ Templates & Samples
Workshops (live and on-demand)
Ebooks
Office Hours
$100 discount on DPM courses
Discount on DPM coaching
DPM Masterminds
We're happy to answer! Please send us a message: