15 outils de collaboration en ligne pour accroître l'efficacité de votre projet
Dans cette revue, nous examinons en profondeur les outils suivants pour la collaboration en ligne:
Avec 43% d'entre nous passant au moins un certain temps à travailler à distance, les outils de collaboration en ligne deviennent un élément vital du lieu de travail moderne.
Et parce que le lieu de travail moderne n'est souvent pas un lieu du tout, nous devons adopter un espace bien organisé et central où vit toute la documentation et la communication du projet. Nos clients peuvent être situés à New York, nos développeurs à Bali et notre équipe marketing à Londres. Mais nos documents, processus, délais et plannings vivent sous le même toit.
Du moins, ils le devraient.
Vous n'êtes pas convaincu? Considérez ceci : un rapport de McKinsey Global Institute a constaté que 61% de la semaine de travail est consacrée à ces trois tâches :
lire et répondre aux emails
la recherche ou la collecte d'informations
communiquer et collaborer à l'interne
La majeure partie de notre temps de travail est consacrée à des tâches de collaboration et de coordination. Les logiciels de collaboration éliminent une partie de la redondance et de la confusion des tâches de collaboration, ce qui nous permet de libérer des heures pour un travail plus spécifique aux rôles.
Oui, beaucoup d'entre nous se débrouillent avec une combinaison pas si astucieuse d'applications Google ou Microsoft coordonnées via un enchevêtrement d'emails. Si c'est votre cas, restez à l'écoute. Il y a une bien meilleure façon…
Quels sont les outils de collaboration de projet? (Et comment ils peuvent vous aider)
Que sont les outils de collaboration?
Un outil de collaboration en ligne permet un flux de travail mieux coordonné en fournissant une plate-forme unifiée pour la discussion en équipe, le partage de fichiers, le stockage en ligne de la documentation, l'attribution des tâches et la collaboration en temps réel des projets. Au fond, les outils de collaboration ont pour but d'aligner les gens.
Les logiciels de collaboration se présentent sous plusieurs formes. Vous connaissez probablement Slack, un outil de collaboration commun qui met l'accent sur la messagerie de groupe (si vous êtes sur Slack, n'hésitez pas à vous joindre à notre communauté en pleine croissance de Digital Project Manager ). Et vous êtes sans doute familier avec les outils de collaboration Google largement utilisés (Drive, Docs, Sheets, Hangouts) ou peut-être les outils de collaboration Microsoft (SharePoint, One Drive). Oui, les outils de collaboration peuvent être aussi simples que Skype (l'un des outils de collaboration de MS) ou même votre compte e-mail. Les applications de collaboration modernes vont encore plus loin en unifiant toutes ces interactions de travail au sein d'une plateforme unique.
Quelles sont les caractéristiques des outils de collaboration?
Si vous utilisez déjà un logiciel de GP, vous avez déjà accès à certains outils de collaboration. De nos jours, tous les logiciels de gestion de projet, y compris les outils de planification des ressources, offrent des fonctions de collaboration, comme les mises à jour de l'état des tâches, le partage de fichiers et les tableaux de visualisation des progrès. Cependant, un outil conçu spécifiquement pour la collaboration de projet peut inclure des fonctionnalités supplémentaires, telles que la vidéoconférence, le partage en direct sur des documents co-créés et des portails en contact avec les clients.
Quels sont les avantages des logiciels de collaboration?
Lorsque toutes les communications, les dossiers et l'avancement du projet sont centralisés en un seul endroit, votre équipe bénéficie d'un échange d'information plus clair qui vous aidera à éviter tout malentendu. Si vous avez déjà commis l'erreur d'envoyer une version périmée d'un document partagé à un client, vous comprendrez pourquoi la collaboration est importante. Les avantages des outils de collaboration ne se limitent toutefois pas à l'amélioration de la communication : avec tout ce qui est accessible en un seul endroit, votre processus devient plus efficace et vous aurez une vision plus précise de l'avancement de votre projet.
The Digital Project Manager est sponsorisé par le lecteur. Lorsque vous cliquez sur les liens de notre site, nous pouvons gagner une commission. En Savoir Plus.
Les meilleurs outils de collaboration de projet pour augmenter l'efficacité de votre projet
Voici une liste d'outils de collaboration de projet pour vous aider à démarrer. Nous couvrons le différentiel clé du logiciel (quels sont ses principaux avantages et inconvénients par rapport à d'autres outils), suivi d'un regard sur ses caractéristiques et fonctions, et enfin sur ses intégrations et son prix.
monday.com is a collaboration and task management software that won the 2019 Webby Award for productivity platform. Its simplistic design and user-friendly features make collaborating within, and between, teams easy.
monday.com's features include task management boards for resource planning, timeline views to manage deadlines and projects, and updates and comments to give feedback or define next-steps in order to keep everyone aligned. Teams can use monday.com to share and organize files, centralize communication, plan out resources, and easily @mention any person or team to keep them in the loop. Because it's so flexible, any team can customize monday.com to fit their unique needs.
monday.com's integrations include apps like Slack, Google Drive, Gmail, Google Calendar, Jira, GitHub, Trello, Dropbox, Zoom, Typeform, and many more, accessible via Zapier.
monday.com costs from $17/month for two users. The company's customer support is available 24/7 by phone or email.
ClickUp is a collaboration tool with powerful features for communication and collaboration. These include assigned comments, a chat function, an inbox, notifications, threaded comments, and more, which extend to both team members and other collaborators.
ClickUp also includes features for creating, sharing, and collaborative editing for Wikis and documents. Users can comment on documents and tasks, assign comments, and chat with other team members for increased communication and collaboration.
Task management features include task checklists, subtasks, reminders, priorities, and task templates, as well as the ability to filter, sort, search for, easily reorder, and view tasks in the manner most convenient for the team. Users can also create Gantt charts, calendars, and timelines to visualize tasks. ClickUp includes time tracking as well, both through integrations and natively.
ClickUp features color-coding for further organization and clarity, as well as multiple task views such as lists, calendars, Gantt charts, Kanban boards, and more.
Reporting features include the ability to create custom dashboards, as well as six built-in report types for team reporting.
ClickUp offers native integrations with Slack, G Suite, Dropbox, and many more tools, as well as over 1,000+ integrations through Zapier.
ClickUp's free plan is robust and includes all primary features. The unlimited plan starts at $5 a month per user and offers additional functionality.
ProjectManager is collaborative to the core. As an award-winning SaaS project and work management software solution that supports the unique needs of hybrid teams, ProjectManager brings together team members in different locations, with varying work styles and experience levels, in one collaborative workspace. By allowing project teams to collaborate in the same space the work is being accomplished, ProjectManager eliminates the need for endless, confusing email threads. Plus, ProjectManager allows you to share files, feedback and comments in real time, as well as add projects and assign work to your team.
By providing one collaborative workspace, ProjectManager enables faster delivery, better resource management and more engaged workers. ProjectManager is simple enough for anyone to use, yet powerful enough for managers to make data-driven decisions and for businesses to manage projects of all levels of complexity. Organizations such as NASA, Avis and the University of Washington rely on our software to manage their teams, their projects, and do amazing things together.
Key features for collaboration include real-time file sharing and feedback cycles, color-coded team capacity indicator charts, @-tagging to draw team members into conversations immediately, and brainstorming tools. ProjectManager is highly customizable and yet maintains a fair ease-of-use that will be appropriate for your whole team, no matter their experience level with SaaS platforms.
ProjectManager integrates with Google Calendar and Google Drive, Microsoft Project, and more if you have a paid subscription to Zapier—which unlocks connectors with hundreds of additional apps.
ProjectManager has a freemium plan for up to 3 users. Paid plans cost from $14/user/month and come with a 30-day free trial.
Punchlist is a free change and feedback management tool that agencies can use to communicate quickly and in real-time with partners, clients, external stakeholders, and across their own team. You can test it out by inputting your live website URL on their home page. This will bring up an editable snapshot of your page, where you can test out leaving notes and sketching interface feedback requests.
Punchlist is a great tool to gather feedback and approvals from clients. Share one link with anyone to get feedback on websites, images, and PDFs. With nothing to install and only one button, clients can easily "point" at the screen and leave clear, quality feedback. Point-and-click to add notes/comments, assign a task, upload files, or even record video feedback right in the tool interface.
Whether you are building content for a client or having content built for you, Punchlist is a simple way to gather and send feedback and ensure everyone is on the same page.
Punchlist also integrates with your favorite task manager and reminds clients of upcoming deadlines. Some integrations, like Asana, Trello, JIRA< and ClickUp are limited to their paid plan.
Punchlist is free to use. Paid plans cost from $99/month.
Hibox is a complete team collaboration platform that supports the workflows of business teams with a private, online communication platform. Hibox boasts advanced task management tools that can assign items to the appropriate team members along with deadlines and to-do lists.
Hibox focuses on bringing all of your collaboration and communication tools together in one central app, including videoconferencing, chat messaging, email integration, and comments/tagging on task lists. Hibox offers secured, internal instant chat capabilities where streams can be created for specific teams and projects. Or, you can use the public chat room for company wide information. The tool includes videoconferencing with chat and task creation built in.
Hibox integrates with Dropbox, Box, Google Drive, and email platforms with more coming soon.
Hibox is free for up to 10 users. Their paid plan costs from $4/user/month and offers a 14-day free trial.
Pros
Chat and videoconferencing built in
Clean, colorful, modern interface
Easy to set up and use
Generous freemium plan available
Cons
Not available for desktop download (cloud based)
Freemium version doesn't have videoconferencing
Can't be used as a complete file storage system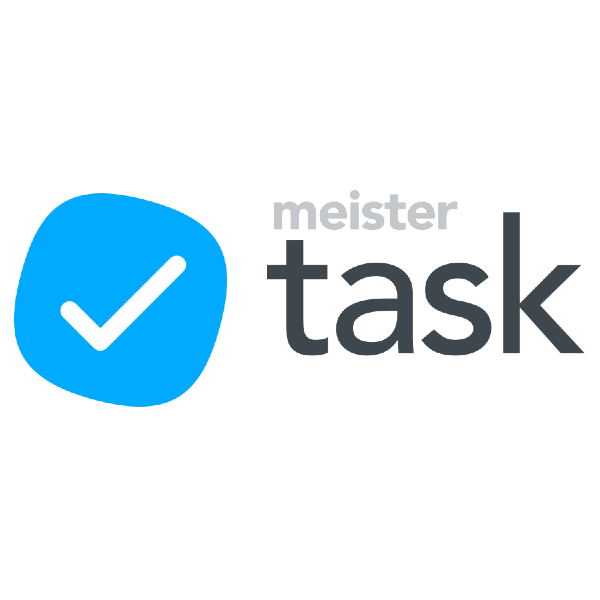 freemium version
Offers a free basic plan, and paid subscriptions start at $8.25/user/month
MeisterTask is an intuitive online task management tool that uses smart integrations and automation. The tool has Kanban-style project boards that you can customize to fit your team's workflow or any agile workflow, including classic project and task management workflows, as well as software sprints.
Other features include: Gantt chart style timelines, automation, comments and mentions, statistics and reports, and an agenda feature that lets users create their own personal dashboards to which tasks from any project can be pinned and organized.
MeisterTask comes natively integrated with widely-used apps and platforms such as G Suite, Slack, and GitHub, as well as more than 2000 other productivity, cloud storage, and data management applications via Zapier. With its free mobile app for iOS, you can stay on top of your to-dos wherever you are.
MeisterTask costs $8.25/user/month.
Blink is a communication tool for the unique needs of deskless workers, who, until now, didn't have the same quality technology as their colleagues in HQ. It's an app that includes workplace messaging, a social media style company Feed for top-down communications, directory, cloud storage, workplace analytics, polls, and a few other useful features to keep your organization members on the same page.
Blink is built around the concept of workplace messaging as the central functionality, so peer-to-peer direct messaging, group chats, and top-down communications via the company Feed all play an important role. Moderators and admins who post in the company Feed also have the option of turning on and off push notification for each post depending on importance. Blink also features polls, powerful integrations, and digital forms for reporting.
Analytics for admins features prominently through the app: post by post analytics, Org-wide, and Team analytics within the Admin Portal, and Hub analytics that measures interactions and adoption within the document storage and reporting section of the app.
Blink is a straight-out-of-the box SaaS communication software; no technical knowledge is necessary to get started and to invite colleagues to the platform. Its user-friendly, brandable interface is designed with familiar social media style features (think emojis and like buttons) that encourage engagement from employees—even less tech-savvy ones.
You can use existing integrations with 3rd party systems such as Jira, Trello, Office 365, and G-Suite or build new integrations to your existing systems using Blink's public APIs. Blink supports Android, iOS, Windows, and Mac, and you can access Blink via your browser.
Blink costs from $3.40 user/month. They offer a free 14-day trial and you can book a demo through the homepage.
Teamwork is a collaboration tool that makes it easier for everyone to see what projects they're working on, communicate with their team, and plan ahead. Teamwork contains a full-suite of tools: project management, helpdesk, team chat, CRM, and content collaboration (called "Spaces").
Teamwork's Chat app builds communication into your workflow across your organization, no matter what team or department you're working with, so you can get quick answers to your queries. The tool provides one central place for teams to share ideas and look for feedback, which means teams can reach a consensus and make collaborative decisions faster. Collaborative conversations can be transformed into actionable items using Teamwork's tasks features.
Teamwork caters to users of all skill levels and provides support through additional materials, such as their blog, ebooks and guides, webinars, and 24/7 customer support. You can lean on email, live chat, or phone to get your questions answered fast.
Teamwork integrates with Gmail, HubSpot, Slack, Float, KingswaySoft, Databox, Numerics, Automate.io, Easy Insights, Integromat, Chatify, Zapier, and Import2.
Teamwork has a freemium plan for up to 3 projects and 5 users. Their paid plan starts at $10/user/month, requiring 5 users or more.
Nutcache is a collaboration tool designed to plan, track, and manage all aspects of your project with features such as color-coded schedules, task organization queues, and data reporting.
The tool includes a Gantt chart to plan, track, and visually organize your tasks with drag-and-drop editing. You'll also find time logging tools, which are useful for any remote workforce; users can log, track, and invoice time and expenses, so that project managers can keep track of where project money is going.
Nutcache makes it easy to create, customize, and manage unlimited invoices with a credit card and online payments. PMs will appreciate being able to control project costs by reviewing, approving, or rejecting timesheets and expenses on a daily or weekly basis.
Nutcache is easy to adopt. An intuitive, colorful interface makes for easy discussions around the project with other team members. Uploading files to Nutcache and attaching them to projects is a convenient way to keep all of your project data in one place, and also to share information with everyone involved in the project.
Integrations include Dynacom Accounting, PayPal, 2Checkout, Stripe, Authorized.Net, QuickBooks Online, Google Sign In, Google Drive, GitHub, Slack, and hundreds of other apps through Zapier.
Nutcache costs from $6/user/month with a "Pro" plan that requires 5 users.
Miro provides a flexible, collaborative canvas and web whiteboard that enables teams to plan in the way that works best for them. Accessible visual mapping and diagramming allows teams to build and develop ideas with distributed teams as if they were in the same room.
Whether your teams are colocated, distributed, or fully remote, Miro provides an intuitive and in-person collaboration experience with multiple options for real-time or asynchronous teamwork on an online, collaborative whiteboard.
Miro makes it easy to start a free account and set up planning templates; users can try out various mind map templates, or use sticky notes, digital markers, shapes, and more.
The tool integrates with other popular tools like Dropbox, Box, Google Suite, Jira, Slack, and Sketch to tie in seamlessly to your existing workflow.
Miro is free to use for up to 3 editable boards. Paid plans start at $8/user/month for teams of between 2 to 19 individuals.
Evernote provides a place to store everything from personal moments to business projects. This notes and tasks app has a dedicated collaboration tool called "Spaces" that acts as a central source of information, a data-sharing hub, and a messaging/communication space.
Evernote auto-syncs across all your devices, including desktop, smartphone, and tablet. Your ideas, photos, and clipped pages are always available, no matter where your team is located physically. Every member of a space has access to everything kept there, so information is accessible for all.
Their virtual bulletin board is another cool feature, allowing users to make announcements across the whole team. You can also create your own custom templates, save emails to Evernote, link Google Drive files, annotate PDFs, and scan and digitize business cards.
Evernote for Mac and Windows supports up to 5 different accounts of any type (at least one must be Premium or Business); Evernote for iOS and Android supports one personal account and one business account.
The tool integrates with Google Drive, Outlook, Salesforce, Slack, and Microsoft Teams.
Evernote's basic plan is free and allows 60 MB of new uploads/month and syncing across 2 devices. Their premium plan starts at $9.99/month and they offer a discount for students on annual subscriptions.
Pastel is a collaboration tool specifically designed for website design and feedback. Type in a website URL and share a link with anyone to invite them to comment on elements of the website. Every comment is pinned to a specific element and records information like screen resolution and browser type to solve UI/UX issues faster.
You can toggle between commenting and browsing to navigate your website projects and absorb all suggestions and feedback. Another cool feature is Pastel's ability to pull in the latest version of the site any time changes are made to it.
In addition to live websites, you can upload wireframes and mockups to get design feedback from clients and teammates. You can also make your conversations more actionable by exporting comments, screen size, browser type, and screenshots to enrich each task.
Pastel integrations include export options for Trello, Asana, Monday, and Jira, as well as additional export possibilities to a webhook or Zapier.
Pastel is free to use for 1 user with unlimited canvases. Paid plans start at $49/month.
Gain brings content producers and clients together to facilitate a seamless workflow with feedback loops and collaboration prompts. This ensures product approvals can move faster and that no notes are missed.
With this tool, you can share your content with your clients no matter what program it was built in originally. Whether it's a JPEG, a PDF, a Photoshop file, a PowerPoint, or even a Google spreadsheet, Gain will create previews for your approvers and team members to review.
Communication in this tool is easy: share feedback, tag team members, assign tasks, and keep a complete record of every activity as you track progress.
Gain integrates easily with Canva. No additional integrations are listed.
Gain costs from $99/month. If you pay for a full year upfront, you can get 2 months free.
Milanote is an easy tool to organize your ideas and projects into visual boards. It's designed for the early stages of projects – for mapping out ideas, writing project briefs, and planning the steps in a project – before moving into a robust project management tool for executing and assigning tasks.
The drag and drop interface lets you put your work side by side on an infinite virtual pinboard. It handles notes, links, images and files. It also has a library of templates to make it easier to start new projects faster – project briefs, roadmaps, user journey maps, etc.
You can also collaborate in real-time, making it perfect for brainstorming workshops with remote teams. There are three different ways of sharing boards with team members – edit mode, comments only, or read only.
Overall it's an easy to use tool to organize all the important information about your project in one place.
Milanote's free version lets you add 100 notes, images or links (with no time limit.) Milanote PRO gives you unlimited storage from $9.99/month per person.
Creately is an online canvas that teams can use to collaborate on planning, strategizing, brainstorming, analyzing, or designing anything in real-time, using different formats like diagrams, visuals, text, symbols, and more.
Multiple collaborators can be added to a Creately document, and all changes will be synchronized across all devices in real-time. Movement across the canvas can be monitored with live mouse tracking. Using the in-app video conferencing feature, you can communicate with teammates as you draw and collaborate on the canvas together.
Creately's comments feature comes in handy for maintaining threaded discussions, listing to-dos, and even annotating screenshots. Users can share Creately documents with other team members, stakeholders, or clients, and change its access settings to view only or edit for the reviewers.
It integrates seamlessly with other team collaboration and management apps such as Slack, Confluence, Google Drive, and Google Docs, allowing you to streamline cross-functional team workflows as well.
Creately's team plan for 3 users starts at $18 per month with a 30-day money-back guarantee.
Tableau récapitulatif des outils de collaboration
Autres outils de collaboration en ligne
Bien que nous ne les ayons pas inclus dans l'évaluation, il existe d'autres outils de collaboration sur lesquels nous n'avons pas encore eu l'occasion de nous plonger pleinement. Vous trouverez ci-dessous une liste de quelques options d'outils de collaboration supplémentaires pour votre agence ou studio :
Vous voulez de l'aide pour réduire les options?
Cet outil est très utile. Nous nous sommes associés à Crozdesk pour vous donner accès à leur "Software Finder".
Si vous saisissez certains détails sur votre projet et les fonctionnalités que vous recherchez dans un outil de gestion de projet, une liste d'outils correspondant à vos préférences sera générée. Vous fournissez votre email, et ils vous envoient un beau guide PDF avec un résumé de vos meilleures options.
Critères de sélection des outils de collaboration de projet
Pour être utiles à vous et à votre équipe, les meilleurs outils de collaboration en ligne comprendront quelques éléments essentiels, décrits ci-dessous.
Discussions sur le projet – par nature, les outils de collaboration de groupe doivent impliquer le groupe. Les fonctions de discussion comprennent les conversations, les mentions, les commentaires, les discussions de groupe et les discussions individuelles privées. Les applications les plus robustes offriront également des outils de visioconférence et de conférence vocale.
Téléchargement et partage de fichiers – l'outil doit fournir une infrastructure organisée pour le téléchargement de fichiers ainsi que des niveaux appropriés de permissions pour le partage de fichiers avec les prestataires extérieurs, clients, partenaires, etc. Les agences créatives bénéficieront de fonctionnalités de co-création de fichiers (telles que l'édition synchrone en temps réel et les tableaux blancs virtuels partagés). Les agences qui partagent des fichiers avec leurs clients bénéficieront d'un portail client personnalisable qui leur permet d'accéder facilement aux fichiers partagés.
Liste ce qu'il faut faire et attribution des tâches – les tâches doivent être visibles dans plusieurs modèles, avec la possibilité d'attribuer des priorités et des membres aux tâches. Cela devrait comprendre un calendrier et un système de notification pour le suivi des échéanciers, des mises à jour et des échéances.
Événements/jalons du projet – l'outil devrait fournir un aperçu de l'échéancier du projet avec la capacité d'établir et de suivre les jalons. Il s'agit d'un diagramme de Gantt ou d'un rapport similaire montrant les tâches, les sous-tâches, les dates de début et de fin, les dépendances et les ressources affectées.
Intégration (avec d'autres types d'outils) – la collaboration dans l'environnement de travail d'aujourd'hui exige la communication et le partage entre de multiples plateformes. Vos besoins d'intégration sont spécifiques, mais un bon outil de collaboration doit inclure les bases : applications de planification des ressources, applications de documentation de Google et Microsoft, outils de suivi du temps et applications de communication.
Prix – nous incluons les informations de base sur les prix pour chaque application pour faciliter l'évaluation. Gardez à l'esprit que le prix moyen des outils de collaboration tourne autour de 8$/utilisateur/mois.
Comment choisir le meilleur outil de collaboration en ligne pour votre équipe?
Avant de choisir un outil de collaboration de projet, affinez vos choix en considérant ces questions :
Pourquoi en avez-vous besoin?
Dressez une liste de vos besoins et classez-les par ordre de priorité. Par exemple, certains outils de collaboration d'équipe sont conçus avec des équipes créatives à l'esprit, avec des tableaux blancs virtuels et des outils interactifs de mappage d'idées, tandis que d'autres sont adaptés aux équipes qui ont besoin d'un workflow structuré et automatisé pour gérer des dépendances de tâches complexes. Si vous travaillez en étroite collaboration avec des partenaires et des clients, assurez-vous que votre outil de collaboration vous facilite la tâche avec plusieurs niveaux de permissions pour le partage des communications, des mises à jour et des fichiers du projet.
Quelle est la taille de votre équipe?
Combien de personnes utiliseront l'outil de collaboration – et où sont-elles? Ce n'est pas parce que votre équipe est petite que vous pourrez vous contenter d'une équipe légère. Par exemple, une petite équipe entièrement distante aura probablement besoin d'un des outils de collaboration de groupe les plus robustes, contrairement à une équipe qui partage un bureau. Si vous travaillez avec un grand nombre d'entrepreneurs, vous avez besoin d'un outil qui vous permet de collaborer avec des tiers. Si vous avez une grande équipe de développeurs, avoir un wiki d'équipe, avec beaucoup de stockage pour la documentation, va être une considération importante.
Comment cela s'intégrera-t-il à votre flux de travail?
Votre équipe est-elle toujours en ligne ou avez-vous besoin de quelque chose qui fonctionne hors ligne? Dans quelle mesure s'intègre-t-il bien dans le paysage avec tous les autres outils que vous utilisez? De nombreux outils de collaboration peuvent être utilisés pour remplacer une combinaison d'outils existants, en exécutant les fonctions des applications de partage de fichiers et des applications de communication tout en un.
Combien de temps pour l'installer?
Est-il facile à mettre en œuvre? Importe-t-il des données à partir des outils que vous utilisez actuellement? L'application offre-t-elle un support technique (et en aurez-vous besoin)? Enfin, vérifiez si la solution est hébergée ou si vous allez maintenir l'infrastructure derrière elle.
Comment est l'apprentissage?
Sera-t-il facile d'embarquer des membres de l'équipe?
Combien ça coûte?
La majorité des applications sont facturées par utilisateur, par mois. Si vous prévoyez agrandir votre équipe, comment l'augmentation des prix affectera-t-elle votre budget? De même, aurez-vous besoin d'étendre les capacités de l'application, en payant pour des fonctionnalités supplémentaires à mesure que votre entreprise se développe?
Qu'en pensez-vous?
Ce n'est qu'une petite liste des nombreux outils de collaboration qui existent. Quels sont, selon vous, les meilleurs outils de collaboration ? Comment décidez-vous de ce qui convient le mieux à votre projet et à votre équipe?