This will help you quickly compare and evaluate the best advertising agency software and other media planning software.
I'll recommend some top creative agency project management software to consider for your company's needs. I will also explain how different advertising project management software can help you automate some administrative tasks in order to increase productivity. You'll find evaluation criteria for the best agency management system; along with easy-to-digest summaries to help you with your comparison.
Advertising Agency Software FAQ
Depending on the type and brand of software, advertising agency software can do many things: project management, resource allocation, customer relationship management (CRM), accounting and billing software, digital marketing tools, reporting software, and more.
Ad agencies have a lot of moving parts, a lot of clients and customers and a lot of internal needs. Therefore, using software will decrease the administrative burden on employees while increasing levels of organization, productivity and efficiency.
Ad agencies may need software for project management, resource allocation, CRM for advertising agencies, accounting and billing software, digital marketing software, and more. You will find that many ad agencies use software that covers two or more of these needs, like Oracle Netsuite, Wrike and Clarizen.
Looking for a different sort of software for your advertising agency? Check out our other resources for top software to manage teams, resources, and projects:
What does every ad agency depend on? Communication, communication, communication! If you need some communication tool recommendations, we've got you.
Some teams forgo a robust planning stage because of hubris. But everything good project can benefit from come collaborative mind mapping to sync up the team.
Doing agency agile? Check out these agile project management tools.
This will help you quickly compare and evaluate the best advertising agency software and other media planning software.
I'll recommend some top creative agency project management software to consider for your company's needs. I will also explain how different advertising project management software can help you automate some administrative tasks in order to increase productivity. You'll find evaluation criteria for the best agency management system; along with easy-to-digest summaries to help you with your comparison.
Quickly Compare & Evaluate The 15 Best Marketing Agency Software
Advertising firms have a lot on their plate. From art directing to accounting, they are responsible for all aspects of the advertising and marketing plan. No wonder many digital ad agency companies are looking for media planning software to help ease the weight on their shoulders.
Often times, agencies get caught up in familiar problems, like too much reporting with not enough optimising. Or rebuilding credibility and fighting for space in a hyper-competitive market. Marketing agency software can help get your ducks in a row.
Without further delay, here is some of the best ad agency software on the market right now.
The Digital Project Manager is reader-supported. When you click through links on our site, we may earn a commission. Learn more.
The 15 Top Advertising Agency Software Overviews
Digital marketing agency software comes in all shapes and sizes. That's because no two ad agencies are exactly alike. If you have ever tried to start an ad agency you'll know this to be true. Each agency will have different strengths, a different style, and different organization. That's why it is important to consider all your options and look at problems from different angles.
You can use the simple overviews of each tool below to understand how each tool stands out from other advertising agency software.

1. monday.com – Best customizable advertising agency software
monday.com is a great advertising agency software because of the way the tool has done away with a lot of the trimmings of typical management tools and focused on simple, visually intuitive layouts that help clarify the sequence of work.
monday.com features for managing advertising projects include resource and project management modules with some great collaboration tools. For example, users can upload and attach files to cards, make comments, mention teammates, and more. It also offers a great project reporting dashboard that can collect data from multiple boards, allowing better tracking abilities of progress. And while monday.com doesn't offer a complete set of tools for project accounting and invoicing solution as other tools, you can use monday.com to track hours, timelines, and invoices.
Overall, it's a highly customizable tool that lets you work in whatever methodology—kanban or otherwise—that fits your project and team. You'll also find some useful workflow tools for automating parts of your process.
monday.com's integrations include project management apps like Slack, Google Drive, Gmail, Google Calendar, Jira, GitHub, Trello, Dropbox, Typeform and many more, accessible via Zapier.
monday.com costs from $17/month for two users. The company's customer support is available 24/7 by phone or email.
2. Screendragon – best advertising agency software for end-to-end project management
Screendragon is an advertising agency management software designed to manage projects, processes, people, and profitability in one place. The world's top agency groups like Omnicom, WPP, and IPG rely on Screendragon to power their agency operations.
Screendragon's user interface is easy-to-use and allows users to custom brand the interface. The tool provides functionality for project management, workflow management, resource management and forecasting, time-tracking, budget management, and asset management.
Users can leverage Screendragon's integrated budget module to build SOW's and estimates, as well as forecast future revenues and resourcing needs. Screendragon is also highly configurable, giving users the ability to customize forms, dashboards, templates, workflow rules, permissions, notifications, reports, and even the terminology used on the platform.
Screendragon also includes intuitive task management features that enable users to switch between different interfaces like visual Kanban boards, interactive Gantt charts, and list views. Reviews and approvals are made simple with features for visual proofing, real-time collaboration, version control, and granular permissions. Automated approvals facilitate the secure and efficient approval of assets. Screendragon's robust functionality means it is probably less suited to smaller agencies of under 25 users.
Screendragon offers native integrations with ERP systems such as SAP and PeopleSoft and can integrate with thousands of apps through Zapier like Slack, Trello, Google Drive, Office 365, and Microsoft Dynamics. It also has an open API, allowing custom integrations with any solution.
Screendragon starts from $20/user/month and a free demo is available.
3. Copper – Best advertising agency software for combined project management and CRM capabilities
Copper is an easy-to-use CRM for small businesses that assist users in managing sales leads and growing customer relationships.
Copper integrates with Gmail and other Google Apps and automatically logs all emails and contact interactions to reduce data entry and repetitive admin tasks. Users can also see sales and relationship essentials from email threads, past interactions, and tasks in one place.
The tool also includes project management features such as Kanban boards, workflow management capabilities, revenue tracking, and more. Copper also has strong reporting features for sales data and processes. Users can view metrics for measuring quality of lead sources, top-performing sales team members, sales forecasts, and more.
Along with the G Suite integration, Copper also integrates with QuickBooks, HubSpot, Slack, and more.
Pricing for Copper starts at $25 per month.
4. Mavenlink – Best advertising agency software for integrations
Mavenlink has tools for resource management, project management, team collaboration, project accounting, and business intelligence. As far as advertising agency software goes, this tool is one of the most robust.
Mavenlink also features file sharing, email integration, custom branding, time and expense tracking, project/job costing, invoicing and online payments, personnel planning, and more. Product plans include access to 24/7 customer support and a resource library.
A single, easy dashboard lets you monitor all of your Mavenlink integrations, which can include Netsuite, Quickbooks, Salesforce, G Suite, Jira, Expensify, Xero, Concur, Sage Intacct, Slack, Hubspot, Microsoft and more.
The visual appeal of the interface is a bit convoluted and the aesthetics leave a bit to be desired, which may be a turn off for some users, particularly those tech-adverse. Locating passed posts and projects can be a bit of a drag and search functions could be improved for better archiving.
Mavenlink costs from $19/month for up to 5 users and offers a freemium version of the software as well.
5. Productive – Best for agency business process management
Productive can handle all your business processes, including sales, invoicing and billing, resource planning, and project management.
The Sales Pipeline functionality lets you keep track of sales and your deal flow with sales reports and tracking for lost contracts. This is also great for keeping your sales process organized.
Productive has a built-in time tracker as well, which makes it easy for your team to track their time, and communication and task management functionalities make collaboration on tasks simple. Also included are resource planning features, as well as profitability tracking features for keeping track of project costs, key metrics, budgets, and invoicing.
Productive starts from $15/user/month with a free 14 day trial, no credit card required.
6. VOGSY – Best advertising agency software for G Suite users
VOGSY automates and streamlines business operations so that advertising agencies can do more productive work and increase billable hours. Project management, resource planning, CRM, reporting, accounting, and billing are all rolled into one user-friendly package.
VOGSY boasts real-time dashboards and charts that make it easy to track projects, opportunities, your sales pipeline, and finances at a glance. You can see your projects and teams' tasks from a birds-eye view in Gantt charts and export configurable reports for clients and stakeholders. VOGSY's email features include sending your workflows directly to Gmail, as well as the ability to assign tasks, approve timesheets, or follow up immediately with prospects and clients within your email.
Some of the project and resource management functions VOGSY automates include: resource skill matching to projects, project file structures in Google Drive, timesheets, budgeting, project margins, expense tracking, quote and invoice creation in Docs, billing schedules, and reporting.
The interface is clear and easy to use. Since VOGSY is based on Google's Material Design principles, G Suite users will have a shallow learning curve. In addition to G Suite, VOGSY integrates with business tools like QuickBooks, Copper, Salesforce, Xero, Zapier, HubSpot, and Jira.
VOGSY costs from $9/user/month and offers a free demo and guided trials.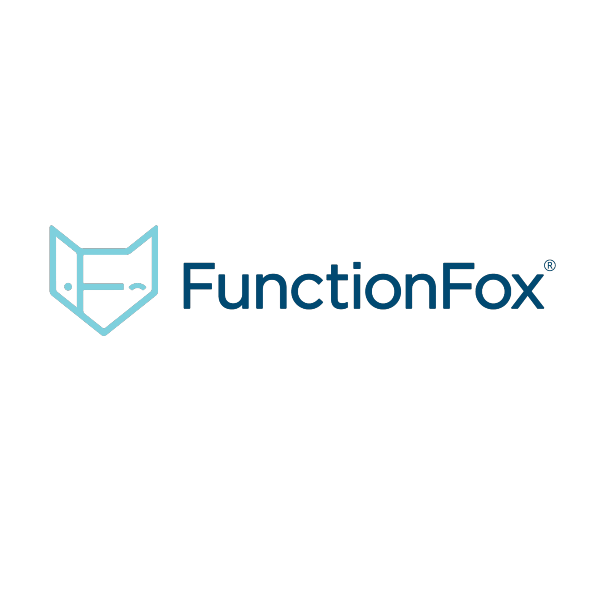 14 days free trial
Premier plan starts at $50/month for the first user, plus $10 USD/month for each additional user
7. FunctionFox – Best for creative teams and agencies
FunctionFox offers three different plans with features that range from basic time tracking and estimating, to project scheduling and gantt charts, to customized project intake forms. FunctionFox can support teams with five or five hundred members.
FunctionFox is entirely web-based and compatible with all up to date browsers, so users on both Mac and PC can work together seamlessly. FunctionFox allows for team collaboration through project scheduling, allows allocation of specific tasks through action assignments and to-do lists, and facilitates communication through the project blog. Another great feature is the availability tool, which project managers can use to monitor team capacity and utilize everyone's time effectively.
FunctionFox is easy to use and made even easier with the tutorials and support provided. They offer dedicated onboarding and all customer support is unlimited, ongoing, and included in the subscription cost. Their website also includes a help center, and there are detailed help files included within the software itself.
Pricing for the FunctionFox Premier plan starts at $50 per month.
Pros
Well-suited for creative teams and agencies
Extensive standard and custom reporting options
Built-in quotes and invoicing features
Cons
Does not integrate with external programs like QuickBooks
Gantt charts and availability features only included with the Premier and In-House plans
8. ProWorkflow – Best for scheduling and rescheduling advertising projects
Advertising agency teams and specialists can use ProWorkflow to manage their wide variety of projects by allowing their designers, developers, project managers, and freelancers to collaborate in a central hub where progress can be easily monitored and reported on.
In the Features & Functionality evaluation review, I pointed to both project management and resource management being key; ProWorkflow is uniquely positioned to excel in these areas, particularly because of the sheer amount of projects teams can add as well as easy logging of all current and past jobs.
Integrations include Xero, QuickBooks Online, QuickBooks Desktop, KashFlow, FreshBooks, MYOB AccountRight, File Storage Integrations, Box Storage, Dropbox, Google Drive, Microsoft OneDrive, and over a thousand more using Zapier.
One small con is that the storage space associated with a ProWorkflow subscription is quite minimal; this wouldn't be a huge drawback, except their integration with Dropbox is slightly clumsy. I'd say this is only a minor drawback, as it's a small glitch that's likely to improve over time, and there are plenty of other integrations to expand the storage space.
ProWorkflow starts at $10/user/month and has a free trial.
9. Intervals – Best reporting features for time, expense, and internal reports
Intervals is a great tool for agencies that need to manage work, track its value, and quickly prepare invoices for clients to get paid for their time. It's used by advertising agencies as well as digital strategy agencies, web design and development shops, QA teams in larger IT companies, and other use cases.
Agencies using Intervals will find a trove of useful features including project management (detailed task management, scheduling, file sharing, time tracking), as well as resource allocation, client management tools like invoicing and client reports. Overall, while it doesn't have live chat and its document sharing features are on the basic side, Intervals is a well-rounded tool for making agencies run more smoothly.
Perhaps the best part of this tool is the reporting features. Because the tool includes time and expense management tools, you can also generate a variety of meaningful internal reports to find out exactly where your team's time and efforts are going. You can also get a higher-level view of your agency, providing answers to questions like, "Which client have we done the most work for this year?" or "Who is our most billable employee?" The idea behind intervals is that you can keep track of every detail on every job so you'll never again lose money on a project.
Interval's integrations include QuickBooks online for invoicing, QuickBooks desktop for time data, Xero, FreshBooks, Slack, and Google Drive.
Intervals is priced per project and costs from $2.50/active project/month ($59/month for 25 projects, 25 GB, and unlimited users). They offer a free 30-day trial (no credit card required).
10. Paymo – Best for project lifecycle management
Paymo helps advertising agencies streamline the process of managing projects from start to finish, reduce the administrative work as much as possible while offering a frictionless experience along the way. This means that both project managers and team members will know exactly what they need to do, when, and also collaborate better and transparently.
The dedicated account manager will make sure the onboarding process is smooth for everyone and the learning curve is significantly reduced.
The features cover all of the processes, from creating the initial project estimate to adding and assigning tasks, setting up budgets, tracking work time, generating reports, adding expenses and invoicing the clients.
To keep everyone up-to-date and on the same page, Paymo allows commenting at the task and project level, along with real-time in-app and email notifications. The interface is modern, a bit crowded with features and options, but easy to navigate through. You can hide the modules you don't plan to use.
Paymo integrates natively with popular apps such as Slack, Adobe Creative Cloud, Google Drive, QuickBooks Online, Xero, JotForm, Shift, to name a few. Other integrations are available through Zapier or by syncing with their fully-documented API.
Paymo starts at $9.56/user/month and offers a 14-day free trial. It also comes with a Free plan that is limited to 1 user. The Gantt Chart module is only available in the Business plan.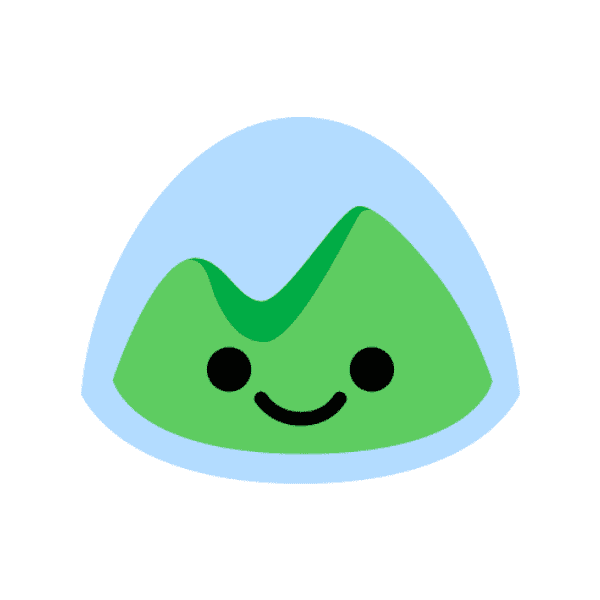 30 days free trial
From $99/month and has a freemium version of the software for up to 3 projects
11. Basecamp – Best for internal and client communication
Basecamp includes the tools advertising teams need to work together: message boards, to-dos, schedules, docs, file storage, real-time group chat, and automatic check-in questions. You can rename prompts, turn off the ones you don't need, or integrate with third-party tools.
Ad agency teams will find that Basecamp's communication features, both internal and client-centric, are top-notch. Agency teams can use the "campfire" chat feature to keep up-to-date and the commenting features for external clients are extremely simple to use, making onboarding easier.
Integration options include Unito.io, Automate.io, Zapier, TaskClone, Project Buddy, Pleexy, Field Trip, CData Software, RSSBus, Retool, To-Do Helpers, TImeshift Messenger, Zoho Flow, Mr.ToDo, Clockify, Toggl, Ganttify, and more.
Basecamp costs from $99/month and has a freemium version of the software for up to 3 projects as well as a free 30 day trial for paid plans.
12. Function Point – Best for identifying task dependencies in agency projects
Used by over 9000 companies worldwide, Function Point operates with greater predictability through real-time visibility with comprehensive job dashboards. This solution for advertising agencies can effortlessly assign jobs and identify dependencies with task management tools.
This software checks all the boxes in what I look for in the Features & Functions evaluation review and then some. In particular, job descriptions, task descriptions and comments, and the ability to upload files make them ideal for client and prospect management.
Function Point's Zapier integration allows firms to transfer data to and from other web applications, like Quickbooks.
One minor critique is that the financial pages could be better laid out, as it can be confusing sifting through estimates, financials, and invoices. At the same time, you do get visibility with a lot of complex data which is great if you'd like a more granular view of financials.
Function Point starts at $37/user/month and has a free demo and a 14 day free trial.
13. Admation – Project management and workflow management software designed specifically for marketing teams and ad agencies
Admation offers project management solutions, resource management, online proofing and approval workflow, marketing asset management, and more. A real-time overview on workflow with customizable notifications and alerts ensures a robust overview of any project. Admation works as a hub for project management, resource management, approval workflow, and asset management all at once.
Features include briefing templates, project resource templates, project timelines, scheduling and assigning tasks, document approval, capacity planning, department dashboard & calendar, resource allocation, timesheets and time tracking, a complete brand archive, permissions & access levels, tags & keywords, a secure digital storage system for your finalized ads, and more.
Integrations include email systems and Mediaocean, formally BCC, which is ad agency finance software.
Email integration isn't optimized for the platform and much of the UX here and beyond isn't as user-friendly as it could be. The comment and revision system on documents is clunky to navigate with frequent load times.
Admation costs from $30/user/month and offers a free demo and free trial upon request.
14. Smartsheet – A work execution platform with content collaboration features, forms to collect data, multiple permission levels, and dashboards to keep media teams in sync
Smartsheet's online project management tool checks off a lot of the boxes I've laid out in the criteria for an advertising agency project management software. There's a useful way to collect info from clients with the "Forms" feature which offers the ability to create and customize forms to collect essentially any data from anyone in a structured format—you could use it for collecting information, including images and files, from clients in order to make briefs, for example.
Team collaboration features are great—members get notified of critical changes in real-time, and the tool provides shared views, detail history, activity logs, automated alerts, reminders, and status reports to keep everyone aligned and informed. There are content collaboration features like pinned feedback, approvals, and annotations that make it easier to collaborate on creative work.
There are lots of project management and resource management tools, which I consider to be fairly standard—it's a good set of tools for scheduling, assigning resources, tracking work, tracking budget, etc.
Finally, reporting is a strong feature of this tool, with editable summary reports that you can easily export to Excel.
The one thing this tool is missing for an advertising agency setting is client management features, such as prospect management, billing and invoice features. While there are ways to manage clients and share your portal with clients through various permission levels and dashboards, there isn't a way to manage the full client management process, so you'll want to integrate with another tool like Salesforce (see below) for that.
Smartsheet integrations include Microsoft and Google apps, as well as development essentials like Jira, and useful business apps like Salesforce, ServiceNow, Slack, Box, and Tableau. The platform is extensible through a REST API and webhooks.
Smartsheet costs from $14/user/month and offers a 30-day trial.
15. Nifty PM – Best for planning and delivering advertising campaigns
Nifty puts your agency's best on display by creating timeline clarity while managing files, copy, communications, and feedback. Combine your daily team collaboration with your client delivery by selecting which Tasks and Milestones are visible to your Guest. Cross-project overviews give portfolio clarity as your project milestone timelines are updated when corresponding tasks are completed.
Nifty boast automated project status reporting based on task completion, built-in Google Docs, Sheets, and Presentations to integrate into your workflow as well as a time tracker to track time across members, tasks, and projects. Nifty also has a task list and Kanban view for added task management flexibility.
Nifty keeps your team and project stakeholders aligned as daily workflows update Milestone progress. Guests enjoy an immersive Nifty experience as they're permitted to create and complete tasks to empower your client collaboration. This reduces the time spent hunting for transmissions or feedback across many communication channels.
While project stakeholders are able to track their projects' statuses through Milestones, Nifty's analytics dashboard will soon provide metric insight into your project costs and timelines. Nifty's integration with Zapier connects Nifty with over 1000+ apps.
Nifty's flat-rate pricing starting from $89/month, up to 50 users, with Unlimited Guests, Clients, and Projects.
Best Advertising Agency Software Summary
Other Advertising Agency Software
The world of ad agency software is bustling with healthy competition and plenty of options for the savvy buyer. I like to think beyond "top 15s" and give a shout out to other worthwhile products that are doing good work in the marketing agency software space. That being said, here's my honorable mentions for this category:

Advertising Agency Management Software Comparison Criteria
What do we look for in marketing agency management software? The guidelines below will help you understand parts of our process.
User Interface (UI)
How well-designed is it? Does it offer clear displays and intuitive navigation? Multi-user interface: Enable numerous users on the same system.
Usability
Is this easy to learn and master? Are there tutorials and training? Does the company offer good tech and user support? Provide different logins for each user. Personalize the permissions and available functionality for different groups of users.
Features & Functionality
How many of the key media planning software features and functions does it provide, and how powerful are they? Specifically, I looked for:
Project management: This includes task management both for your team and for client-facing tasks, project dashboards for quickly tracking progress, and easy file sharing and collaboration. It can also include time tracking (although some tools achieve this through a third-party integration).
Resource management: Should enable you to easily search for resources and skills in order to assign them to allocate them to tasks and projects. Includes scheduling features that let you set milestones, deadlines, and dependencies between tasks.
Client & prospect management: Includes communication, outreach, and reporting tools that let you manage your agency's prospecting and clients. This may include a client portal as well as the ability to easily take snapshots of project data like time and expenses in order to deliver client reports.
Finance management: Advertising agency billing software should capitalize on all your project and resource data to offer accurate forecasting and estimation. Can also include invoice and billing features to streamline your flow from first pitch to final invoice. In some cases, a module for managing media and procurement is useful, helping to manage things like purchase and insertion orders.
Reporting: Do the media planning softwares have adequate reporting systems regarding time logging, finances, resource management and other options? Is data collection and organization easy and helpful?
Integrations
Is it easy to connect with other tools? Any pre-built integrations?
Value for $
How appropriate is the price for its features, capabilities, and use case? Is pricing clear, transparent and flexible?
Need expert help finding the right Advertising Affiliate Software?
We've partnered with the software comparison portal Crozdesk.com to help you find the right solution. Crozdesk's Advertising Affiliate Software advisors can give you independent advice and shortlist software products that best fit your specific needs. Our partnership gives you free access to their tailored software selection advice and community negotiated discounts, taking the hassle out of the research process.
It takes just a minute to submit your requirements and they will give you a call at no cost or commitment. You'll get custom product shortlists covering the top solutions that best fit your specific needs from their team of software experts (via phone or email) and they can even connect you to your choice of the selected vendors. To get started, please submit the form below:
Any Other Marketing Agency Management Software Options?
Marketing and creative teams need ad agency software that fits their specific niche and use cases. Turning inspiration into a productive end result requires resources and tools like those listed above.
Do you consider yourself experienced in marketing agency management software? Sound off in the comments below and let us know what you'd add to the list.