Agile is everyone's favorite project management and delivery buzzword, but what agile tools can you use to help successfully run an agile project? In this agile tools comparison article, we're going to explore some of our favorite agile development tools and options for agile project management.
Jump straight to the best agile tools for agile project management.
What Is Agile And Scrum Methodology?
Agile isn't actually a methodology at all, but a set of principles for developing software. The principles of agile are:
Individuals and interactions over processes and tools

Working software over comprehensive documentation

Customer collaboration over contract negotiation

Responding to change over following a plan
Scrum is a methodology with a set of principles and a process to improve delivery. In software development, Scrum is one of the most popular frameworks applying the principles of agile. The goal is to improve communication, teamwork and speed of development. Sprints, Scrums, backlogs and burndowns are all parts of Scrum.
Read more about Agile, Scrum, and other popular PM approaches in our post on project management methodologies.
What Are Agile Tools?
Agile tools are project management tools designed to support an agile methodology, whether it's Scrum, Kanban, Scrumban, or other hybrid agile methods.
Managing agile projects can be tough, so niche tools for agile projects can be super helpful to help us manage the madness. While agile elevates the idea of self-organizing and self-managing teams in software development, within agencies, there's arguably still a role for project managers in managing the project more holistically—and when budgets and deliverables are in play, managing the budget burn.
When running agile projects in agencies, internally the project management role is often a team lead role, or Scrum Master, facilitating the team, obtaining resources for it, and protecting it from problems. Externally, the project management role is managing the client's (or product owner's) interface with the project, ensuring everyone is on the same page with regards to requirements, prioritization, budgets, and timeline as well as reporting.
What Are The Tools Used In Agile Methodology?
Tools used in agile methodology can be used in various ways depending on how you're carrying out your agile-oriented approach. Your tools might include:
Backlogs: Prioritize and re-prioritize user stories and bugs with drag-and-drop backlog cards.
Kanban or Scrum boards: Visualize all the user stories with cards displaying the tasks, assignees, and statuses in a sprint.
Task swim lanes or columns: Separate epics, assignees, projects (etc) by moving drag-and-drop cards across lanes.
Workflows: Create custom workflows that update issues automatically based on specific events.
Sprints: Use the backlog to estimate stories and set sprint tasks and priorities for sprints.
Daily Scrums or Standups: Use the dashboard to get a snapshot of progress in order to prepare for Scrums or Standups.
Burndown chart: Manage progress by tracking the total work remaining in the sprint or epic.
Velocity chart: Track your team's velocity and make accurate forecasts by tracking the amount of work completed in each sprint.
The best agile tools supply the following most important elements for agile project management:
Task management – Kanban or Scrum boards with projects, task lists and everything else that goes with it – from files and discussions to time records and expenses.
Team collaboration – Communicate updates with local and distributed teams, and share task lists, feedback, and assignments
Agile metrics, reporting & analytics – Time tracking and projection, easy-to-understand progress reports for stakeholders, quality assurance, and progress with tools to identify and remedy project obstacles, evaluate performance, and appraise financials
Integrations – How well does this play with other tools you're using – it needs plugins to extend the functionality or at least an open API.
What Are The Best Agile Tools?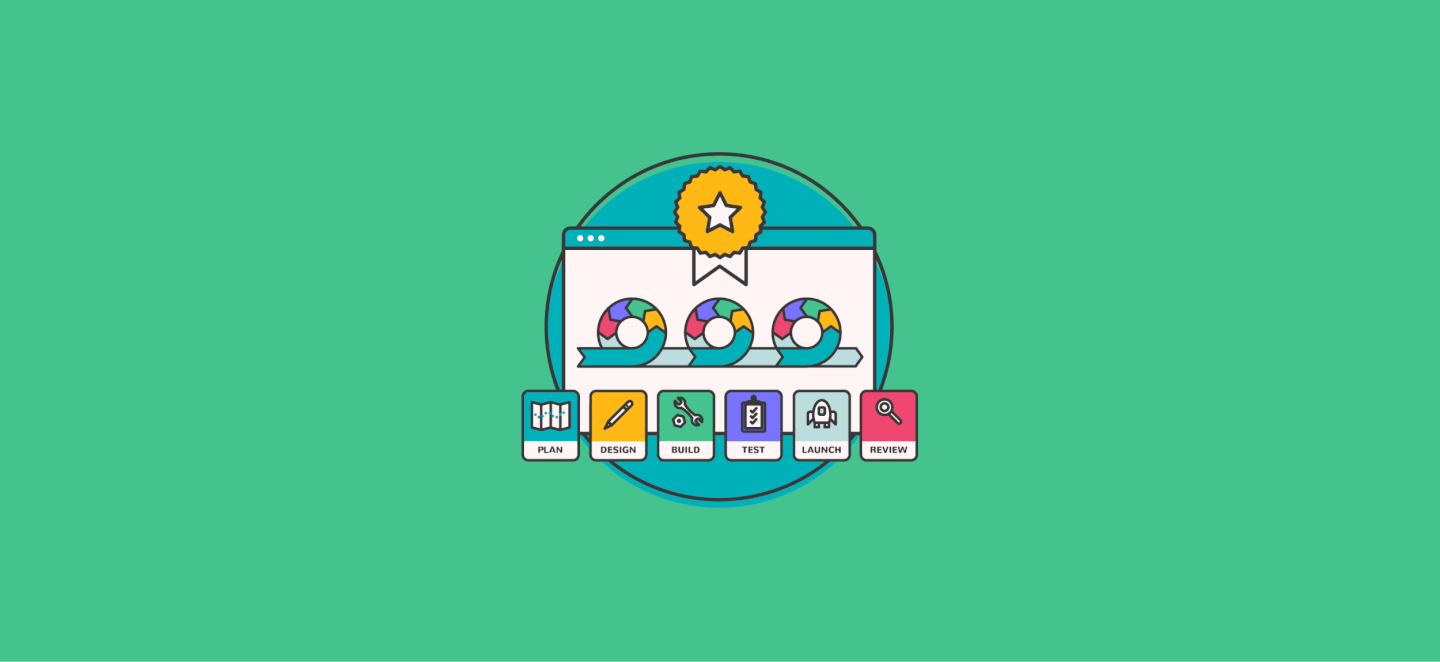 Although there are dozens of great agile PM tools out there, here's the list of agile project management tools that we evaluate in this review:
GitScrum – https://site.gitscrum.com/
Easy Redmine – https://www.easyredmine.com/
Trello – https://trello.com/
Hansoft – http://info.perforce.com/
Pivotal Tracker – http://www.pivotaltracker.com/
Nostromo – https://nostromo.io/
Taiga – https://taiga.io/
Blossom – https://www.blossom.co/
Ravetree – https://www.ravetree.com/
10 Agile Project Management Tools
Everyone loves the idea of agile tools and agile development but what are they exactly? There are an incredible number of agile tools and options. Perhaps even too many. Everyone likes to manage their projects slightly differently so it's important to try some tools to find what works for you.
While it's a new tool in the project management market, GitScrum conveniently offers a few extra features that many tools lack. For example, a time-tracking feature for logging hours and a bug tracking feature that allows you to pull bug reports to check the current status of any bugs.
GitScrum's suite of useful Scrum features include both kanban boards and non-kanban task management tools, a project calendar, changelog, checklists, customizable workflows, various reporting (burndown charts, etc), and sprint planning features. Teams can upload/share files, communicate through discussion forums and receive email notifications to stay updated on tasks. You can also customize your GitScrum emails to include your company logo if you'd like to send out client-facing updates.
GitScrum integrations include Dropbox, Slack, GitHub, BitBucket, Asana, Trello, GitLab, and Discord.
GitScrum costs from $12/month for up to 10 users. It's free for up to 3 users.
Score: 9.5
GitScrum's Crazily Discounted, Exclusive Lifetime Deal
For a limited time, GitScrum is offering steeply discounted version of their software—get lifetime access with no recurring fees for an insanely low price:
Freelancer version: one-time payment of $59
Professional version: one-time payment of $119
Business version: one-time payment of $299
This is just too good to pass up—get the exclusive Lifetime Deal while it lasts!
Redmine is one of the most popular agile tools around – considered by many to be an industry-standard, it's an open source project management platform used by countless organizations around the world. Its features include task management and collaboration with issue tracking, Gantt charts, calendars, roadmaps, and file sharing. It's a powerful, flexible tool but out the box, Redmine is a pretty ugly tool.
Easy Redmine is an improved version of Redmine that provides powerful project management features and a huge range of extensions for customer, finance, and resource management, on the cloud or locally hosted on your server.
The extensions available include functionality for resource management to help distribute and plan work and capacity, finance functionality to monitors revenue, costs, payroll costs and the final profit of the project.
For agile teams, the Advanced Plugins are most useful which include a document management system, work breakdown structure (WBS), agile boards for scrum and Kanban, project knowledge base, test cases, meeting calendar, timesheets, workflows, and project collaboration.
It's a fully functioning and powerful agile tool but with limited integrations available – they're tried to create plugins and extensions for everything you could possibly need!
Easy Redmine costs from $33/month/25 users.
Score: 10
Trello is a simple but powerful agile Kanban tool. If you're looking for an easy entry into the world of agile tools, Trello is a great option as it's one of the most easiest agile tools to learn and it's free (or at least it's freemium!) and has to be considered one of the best free agile tools because it's so intuitive and simple to use.
Being simple also means that it's also limited in features and functionality. Out the box, with the free version, Trello has task management, and team collaboration, but it's pretty limited.
For richer functionality you have to start paying for it – The Business class version gives you app integrations or "Power-Ups" which enable you to bolt on additional functionality such as Github integration, SalesForce, Slack, Gantt charts, timesheets, reporting and analytics.
Trello is a free agile tool but paid versions cost $9.99/user/month.
Score: 9.5
JIRA is a household name, and arguably the big daddy in the world of agile tools. What started out as a bug and issue tracking system is now complete with features to make JIRA a fully-fledged agile tool with fully featured task management, team collaboration and reporting.
With JIRA you can manage a variety of different projects (e.g. Scrum, Kanban, Traditional project management for non-development projects), and JIRA is flexible in how it can be configured allowing for unique workflows and processes so you're able to use an out-of-the-box workflow, or create one to match the way your team works.
The power of JIRA is its flexibility and integrations. With the suite of other Atlassian tools, including Confluence and HipChat you can connect JIRA to Bitbucket or GitHub and provide your team with end-to-end traceability, from backlog to deployment. With more than 2,000 add-ons in the Atlassian Marketplace, you can find just about any customization and extension for JIRA to fit just about any use case.
Jira offers a 7-day free trial and costs from $5/user/month (based on 15 users).
Score: 10
Perforce's agile planning tool (called Hansoft ) is a highly customizable tool that can be adapted to many business needs. As such, this is a great platform for organizations who may pivot and scale quickly—and who need a tool that can easily extend and retract to align with their needs. Hansoft has a great variety of valuable learning tools (webinars, courses, etc) to help train you up as you use new features on the platform. This is a robust Agile project/portfolio management tool for small to large organizations. It delivers; Scale — proven for 10,000+ users; Speed — 10-100x faster than similar tools and Flexibility — Scrum and Kanban (even Gantt) side by side.
Hansoft excels at backlog management. You can quickly add and group items by themes, epics, and sprints, then prioritize them before committing to a sprint and delegating to team members. Once assigned, the To-Do list in Hansoft offers a prioritized view of only the items the team member needs to complete.
Updated in real time, Hansoft makes collaboration — among and across teams — quick and effortless. Document sharing, instant messaging, newsfeeds, and comments round out the collaboration features.
Clean, intuitive dashboards provide product owners, Scrum Masters, project managers, and executives with insights and straightforward reporting. View burndown charts. See resource allocations. Get any other information you need to make better decisions — just in time.
Hansoft integrates out of the box with Jira and Perforce Helix Core. Try it free for up to 5 users.
Score: 10
Pivotal Tracker is very simple agile development tool that works well if you're doing development Kanban style. Pivotal Tracker nails task management and helps to track velocity and predict for the futures. It's great for managing multiple projects with workspaces that enable you to clearly understand your priorities, view projects side-by-side and move stories across projects.
Pivotal Tracker has some great analytics and reporting that provide quick snapshots of the overall project health, with a bird's-eye-view of how well your team's performing with Burnup, Cumulative Flow, and Cycle Time reports and then drill down for a closer look at a project health by iterations, epics, releases, and more.
Pivotal Tracker takes integrations seriously and have more than 140 extensions including GitHub, Slack and Zendeck, to extend the functionality across productivity, project management, issue tracking, analytics, time tracking and more. They also have a well-documented API so you can integrate with pretty much whatever you want.
Pivotal Tracker is a free agile tool (for teams up to 3) but paid versions cost from $12.50/5 users/month.
Score: 9.5
Nostromo is the new kid on the block, an all-in-one project management tool for teams who work on digital projects. With features including task management, time administration, to-do's, reporting and analytics, and design collaboration, it's a well-rounded Kanban board tool – like Trello on steroids!
If you're already using Trello and are ready for a more powerful task management Kanban tool with additional functionality around time tracking and reporting out the box, Nostromo could be a good choice. Helpfully, they include a tool to import existing Trello boards and data into their tool so the onboarding process is very easy.
As a lite and simple tool with task management, team collaboration and project metrics out the box, it's a good choice for teams that have outgrown Trello. It's weak on integrations, with Slack being the only integration currently on offer. It's a new tool though, so keep an eye on Nostromo as they continue to add more features and functionality.
Nostromo will cost from $10/2 users/month.
Score: 9.8
Taiga is an award-winning, open source, agile project management tool built to be streamlined, simple, easy to use and powerful. Functionality is focussed on Scrum and Kanban with the ability to create product backlogs with sprints, epics, and user stories.
The product is evolving rapidly and includes bug tracking, tasks, a documentation wiki, gamification and social management – allowing teams to help one another. While Taiga includes task management, and team collaboration components, the reporting aspect is weak as are the integrations.
Taiga has a few slightly half-baked integrations including Gogs, Gitlab, GitHub, Bitbucket, Slack, Toggl, and HipChat. They've also got an API so you can play around and try integrating it with your other tools.
Taiga costs from $5/user/month.
Score: 9.5
Blossom is an agile project management Kanban tool that's been built as a project tracking tool for distributed teams. It features a customizable Kanban workflow to visually represent the status of work being done.
Task management is achieved through flexible cards which enable the addition of files, comments, to-do's and more. Their emphasis is on simplicity and clarity with an uncluttered interface that makes it easy to see who is working on what, and why. Blossom visualizes the flow of your features from inception until delivery and helps to identify roadblocks & bottlenecks along the way.
While time tracking isn't part of the feature set, there are performance analytics and insights within Blossom to help you to understand how long a feature took from inception until delivery and other useful insights for team retrospectives.
Blossom has tight integrations with GitHub, HipChat, Flowdock and Slack as well as an API to integrate with your other tools.
Blossom offers a 14-day free trial and costs from $19/5 users/month.
Score: 9.6
Ravetree is a full-featured Agile Work Management® software platform that includes best-in-class Agile project management, resource planning, time & expense tracking, digital asset management, and CRM.
Unlike other Agile project management tools that are built primarily for software teams, Ravetree is built for Agile organizations. This makes it especially well-suited for marketing & advertising, engineering & architecture, management consulting, legal & accounting, higher education, non-profits, and government.
The Agile tools are built directly into Ravetree, without the need for 3rd party integrations or add-ons – including the ability to create Kanban and Scrum teams, epics and user stories, plan sprints, and story point sizing. Teams can easily communicate and collaborate, share files, view burndown charts and much more. Organizations that use Ravetree benefit from having a single source of truth from which they can optimize their operations and see the big picture.
One thing that sets Ravetree apart is the highly intuitive interface that allows everyone to easily find information, whether it's project managers, executives, or team members. Ravetree also has a great support system, which has given them excellent customer support ratings.
Ravetree costs $29/user/month (with annual agreement — $39/user/month if paid month-to-month) and $20/user/month for non-profits.
Score: 10
Summary Of The Best Agile Tools
Other agile tools worth considering:
None of the above work for you? Check out our list of other agile tools worth having a gander at: