Picture this: you're a project manager tasked with delivering training to government officials in the next six months, but you have limited insight into the project resource management process—that is, how the human resources and materials required to deliver the project are estimated, allocated, and managed. Where do you begin?
Well, for starters, you'll need to estimate how many humans it takes to prepare and deliver training content. Also, not just any humans will do—you may need people with expertise in the subject matter and/or teaching experience. Once you find the right people, you are responsible for making sure they produce high-quality work, even though you may not be their boss.
I worked in strategy consulting for 13 years. Not only was I required to record how I spent my time in 15-minute increments every day, I was also responsible for planning, estimating, developing, and managing other project resources. Let's just say I had to get really good at forecasting the future while effectively acquiring, managing, and developing teams in the present.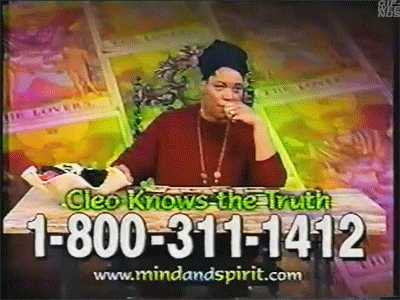 This guide will help you navigate the project resource management process, including practical examples that you can apply to your own projects.
What Is Project Resource Management?
Project resource management is a fancy way of describing a key function of most project managers—gathering the team members, equipment, and other materials (also known as resources)—that are required to get the job done. If this sounds like herding cats, that's because it is.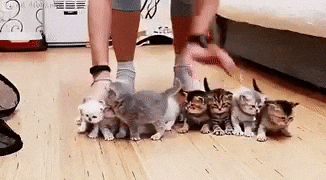 But it's more than that. It's also forecasting how many cats you need in the first place, choosing which ones to adopt, preparing for their arrival, and then making sure you raise them right…OK, this metaphor is starting to get weird.
Let's dive into the specifics of the project resource management process.
The Project Resource Management Process
The Project Management Body of Knowledge (PMBOK), the OG project management reference manual, identifies six steps in the project resource management process. With no disrespect to PMI, I've tweaked PMBOK's list based on my own experience. We'll discuss each of the steps below.
Estimate Resources / Resource Allocation
Acquire Resources
Develop and Manage The Team
Continuously Evaluate Resources
Step 1: Resource Planning
To determine the resource requirements for completing a project, you first need to understand the work. What are the desired outputs for this project? What staff competencies are required? What is the project timeline? What are the milestones? What are the dependencies? This requires listening to what your stakeholders say they want, but also what they aren't saying.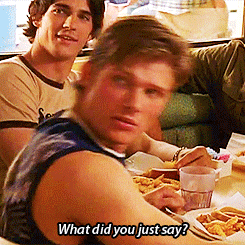 Use your decision making skills to read between the lines and ask intelligent questions. For example, if your stakeholders are insisting on a software engineer with 30+ years of experience to build a simple app, get curious about that. Would substituting a less seasoned developer with more in-depth knowledge of a newer programming language be a better fit? Why or why not?
Clearly defining project requirements will help you assess what skills are required to deliver the work beyond your project sponsor's conjecture. Luckily, DPM has a complete guide to defining requirements that should help you figure out what the heck your stakeholders are asking for.
At the end of the planning step, you should be able to craft relevant job descriptions and purchase requisitions for any supplies you may need.
Step 2: Estimate Resources / Resource Allocation
Once you've identified what types of resources you need, you'll need to get more specific about resource scheduling. How much time will these people dedicate to project delivery? You can estimate project resources in two main ways:
Bottom-up: estimate the number of hours required to complete each requirement and how many hours each person will need to contribute to each deliverable
Top-down: if you have a fixed budget to work with based on your project management plan, start with this constraint and then allocate human resources based on the most critical roles required for project success.
If you're not sure what roles are critical, interview colleagues who've executed similar projects in the past. Also, don't be afraid to tap into your subject matter experts for their wealth of knowledge. They can certainly educate you about how many hours they need to do their best work.
Finally, keep in mind that humans are notoriously bad at estimating. I like to give myself at least a 10% contingency buffer to account for unforeseen risks or delays. In case you need additional help, once again DPM has got the hook-up—check out the ultimate guide to project budgets for more information.
Related: Resource Allocation Spreadsheets: Free Template + Easy Example
Step 3: Acquire Resources
Once you've estimated and allocated project resources based on project tasks, you now need to get the right resources onboarded. There are two main ways to staff your projects:
Hire internally. If you've been taking the time to cultivate strong relationships within your organization, you might be able to create an opportunity for someone who is looking for a new role. If you don't know any available resources, your boss could also be a good person to help you put the word out.
Hire externally. Partner with recruiting to advertise job descriptions for full-time positions. Employee referrals can be a great tool to attract new hires, as long as you structure your referral program to reduce bias. If you don't need full-time staff, you could consider contract positions or work with a third-party agency to fill requisitions.
While it can be tempting to ignore red or yellow flags during the interview stage in the interest of getting ramped up quickly, be as deliberate as the project schedule permits to ensure you find the right person. It will save you hours of time later on.
In this step, you'll also want to source the supplies you need for the project. Request quotes from multiple vendors and negotiate to find the best price.
Step 4: Develop and Manage Team
If you thought project planning, estimating, and acquiring resources was challenging, that's nothing compared to how hard it is to develop and manage a team. You could dedicate an entire article to managing people, so here's the TLDR; version: cultivate conditions that let people do their best work. This includes:
Creating an environment of psychological safety to promote trust
Finding out what makes people tick so you can help them stay motivated and avoid burnout
Fostering a culture of feedback.
You will need to set clear expectations for people's job duties, provide opportunities for on-the-job training or coaching, and find ways to collect information on project progress without being overly burdensome. Celebrate the wins and be transparent about the misses so your team members can continuously learn and improve from their mistakes.
Step 5: Continuously Evaluate Resources
Every new project starts with positive intention, but it can be difficult to think about lessons learned and metrics once you're in the thick of it and getting barraged with stakeholder requests from every angle.
PMI calls this step "control resources." I get the sentiment but don't love the connotation.
To make sure you don't lose sight of performance, schedule periodic project health checks before your effort gets underway. As part of your health check, you'll:
Review actual hours/costs against estimated hours/costs (you can do this in Excel or the resource management software of your choice)

If you're noticing staff overallocation and don't see a way to course correct, inform your clients of resource utilization status so this doesn't come as a surprise later on. Also, share your ideas about how to reduce spend to get back on track.

Regularly engage with your project team to ensure they are aligned with work they find valuable

Be on the lookout for work that has shifted from plan. Identify opportunities to make more cost-effective substitutions that increase staff motivation while reducing project costs.

Conduct periodic agile retrospectives to revise and update project processes based on learnings.
Project Resource Management Process Example
Now that we've got the steps down, let's apply this methodology to the example from the beginning of the article—delivering training to government officials. To keep it simple, I used spreadsheets for this exercise, but any resource management tool will do.
Step 1: Resource Planning
Document your understanding of the project scope based on available documentation, interviews, etc. and validate with your stakeholders
Based on the project scope, identify the types of people that you'll need to execute the project work, along with their proposed responsibilities by role
List the supplies you'll need to execute the training
Step 2: Estimate Resources / Resource Allocation
Let's imagine your client is giving you a $100,000 budget for this training, the project duration is six months, and the client wants the project manager to allocate 50% of their time to this engagement. Assume ballpark hourly rates for each position, document your assumptions, and run the numbers.
When you do the math, you can see that, based on your client's request, roughly half your budget is going to your PM. Reflect on whether that makes sense based on your prior experience. I decide that it is—given this training is for high-profile individuals and requires technical content development, I'm guessing I'll be pretty hands-on.
Then, estimate activity resources for the remaining roles and document your assumptions. Don't forget to reserve 10% for contingency.
In my first attempt, I come out $60,000 over budget. Yikes. This means I'll need to figure out how I can cut costs through resource leveling.

I have my senior engineer at 20% of their time throughout the project, but I probably only need them in the first month to help identify course topics and again in months 4 and 5 to review the content. Also, I probably only need them 1 day a week on average, rather than 2 days. I shave $30,000 from my budget.

I adjust the remaining hours based on what I think I can live with. I have to cut PM hours to 35% and reduce the contingency from 10% to 5% to balance the budget. That only leaves $300 for supplies. It's going to be tight.
At this point, I'll typically go back and have a conversation with the client about ways to reduce project scope. This might mean shortening the training to 3 days instead of 5 to save on instructor and analyst time, reducing the number of participants to cut supply costs, or altering course content so that a senior engineer is no longer required.
Step 3: Acquire Team
I'll use a combination of techniques to staff this engagement based on resource availability:
Internal Hire: The junior engineer and junior business analyst are easy. I have two rock stars on my team that work well with me and are looking for a challenge. I can even train the analyst to pick up some of my project management duties over time to realize cost savings. After a quick conversation to confirm their interest and availability, they're in.
External Hire: The senior engineer is tricky to fill. Internal candidates are scarce, and it's hard to hire someone externally with such a niche skill set. Luckily, someone in my network knows a former employee who would be willing to pitch in on an hourly basis. After filling out some paperwork, we're in business.
Contract Position: The client already has a course instructor in mind. I engage with my recruiting team and senior engineer to interview this candidate and then work with procurement to engage them on a part-time basis. I won't need to do this type of training again in the future, so it doesn't make sense to pursue a full-time hire.
Step 4: Develop and Manage Team
Outside of recurring team meetings, I set up weekly 1:1s with the people on the project that I am managing. We discuss their challenges, aspirations, and how I can help them stay motivated and best recognize them for their contributions.
For those that I don't manage directly, I set up a monthly conversation to make sure they are satisfied with the project and to surface any feedback they may have for me about how to improve.
Because I take the time to get to know their career objectives and because I am transparent with them about their performance and how they can improve, they trust me enough not only to do their best work but also to give me the feedback I need to become a better manager.
Step 5: Continuously Evaluate Resources
Even though the project is burning hot to start, as I reconcile my monthly budget, I'm gradually finding that my coaching is paying off, and I'm having to spend less time on project delivery. As the analyst assumes more project management duties, it becomes easier for us to meet our initially tight budget.
We also establish monthly agile retrospectives where we discuss and document lessons learned, which we review before beginning each new deliverable. Doing so helps us reduce the number of hours we spend on each training module.
We're able to include an extra module without incurring additional costs, a gesture of goodwill that motivates our clients to engage us for an even bigger project next year.
Why Is Project Resource Management Important?
Effective resource management can transform your project from an unholy mess to a walk in the park. While it's possible to deliver a project without a plan and staffed by people ill-suited to or unmotivated by the work, I wouldn't recommend it. The project is needlessly challenging, and the environment is downright unpleasant.
If done correctly, developing an effective resource management plan benefits the project manager, the team members, the stakeholders, and the business.
The project manager has an easier job managing the project if the work, level of effort, and skill sets required are scoped appropriately at project initiation
Team members are motivated by and engaged in their work, improving productivity and reducing turnover
Meeting, or even exceeding, stakeholder expectations becomes easier if the project is scoped and staffed with the right resources
Successful project delivery promotes continued growth via requests for new or repeat business.
Read more about why resource management is important here.
What's Next?
Looking for more information on project resource management? Check out my blog and newsletter, or subscribe to the Digital Project Manager newsletter for more sources of great project management content.
List of Related Tools: Resource Tracking Software