A Project Status Report is just that. The current status of your project. It's an important communication tool used by Producers and Project Managers to inform clients, team-members and stakeholders what's up.
While there are many different formats of project status reports, there are even more ways to make them overwhelming, annoying and ultimately – unread by your clients and team.
What we'll talk about in this article is:
What the critical elements of a Project Status Report include
Optional elements and what to avoid in your Project Status Report
Steps to create a weekly status report
I'll even provide you with a checklist and a status report template so that you are set up for success.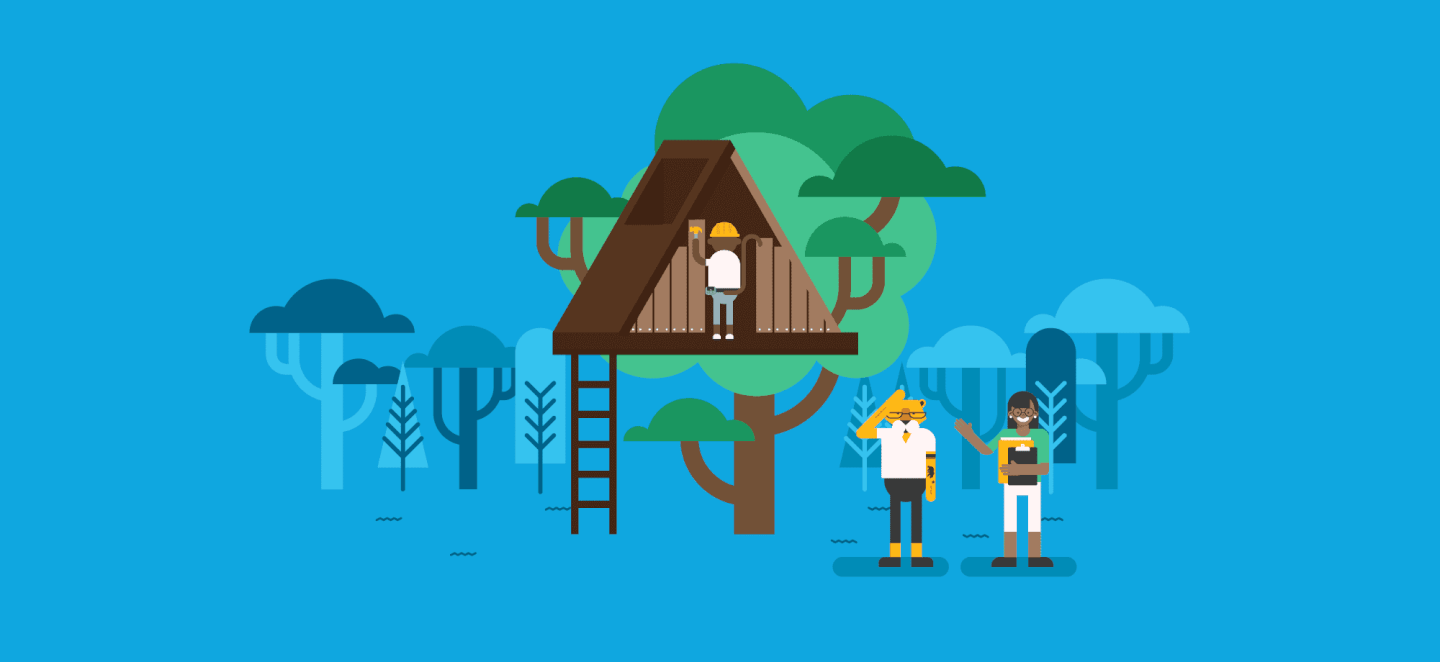 What Is A Project Status Report And Why Is It Important?
A project status report includes all the business-critical efforts, progress and risk associated with a single project. A snapshot of where things are at.
The best project status reports create accountability and ownership within your team. They uncover issues, mitigate risks, and most of all – ensure you're on track towards your project goals.
For clients, project status reports provide value. It gives them confidence that their money is delivering value. It can make them look good to their bosses. It can ensure funding continues in the future. It can also totally save your ass in that you have a paper trail in case things go off the rails.
Project status reports are created after your project plan is in place and things are in motion.  If we want to get super precise, it's during the Monitoring & Controlling phase. Typically, they are sent on a weekly or monthly basis. Heck, you can even do it on the daily – but only if necessary.
Project Status reports can be delivered in a variety of methods. There is no perfect way to do it. Email. Through a PM tool. Verbally, and then followed up with a PDF. The options and combinations are endless.
Project Status Reports are not, and should not serve as a task Producers & PMs do because it's part of the job responsibilities. It's a Producer/Project Manager's duty to make meaningful and useful status reports. Not just to "do the status report" that nobody reads.
Do Project Status Reports Differ Between Internal Staff And Clients?
The answer is "sometimes". I hate that sort of answer but that's the way it is.
I come from the league of always being transparent with your client.  I believe that how you lead the internal team – should be visible to your client if they wish to see.  There shouldn't be anything you "HIDE" from your client.
BUT here's the exception.
Your client prefers different content in their status report than your internal team. Then absolutely adjust to their wants/desires. Just make sure you understand what their expectations are first.
How To Create A Project Status Report
What Does It Include?
In your status report, you must include the following: 
1. Project Name / Client Name
2. Project Vision
This should be a simple sentence about what your project is and what the main goal/vision is. A 10,000ft view. The good news, is that once it's done – you won't need to revise it.
Examples:
Increase online kombucha sales through the implementation of a drip email marketing campaign.
Drive qualified customers to "purchase" kombucha via mobile devices based on an improved UI.
Launch a website by June 2018 that allows customers to purchase Killer Kombucha and reflects Killer Kombucha as having the highest quality & best-tasting product in its category.
3. Project Health
There are a few different ways you can spin this, but I quite like the "stoplight method". Green for good. Yellow for some issues. Red for this is a hot mess. A note to support is always helpful.
Example:
Green: We've obtained approval on drip email designs. No budget concerns at this time.
Another item I highly encourage you to include would be the project spend & timeline. By providing your client & team regular updates on how the project is performing against budget and timeline, you will encourage awareness and drive value of project efforts. This is also a GREAT record for you to see trends and prevent your project from going off the trails.
4. What We Completed This TIMEFRAME
These should be listed in bullet format. Keep these short & simple. They're not Jira tickets. Don't explain the "how" just the what.
Example:
Obtained approval for 3 drip email designs

[w. Link to approved deliverable]
Completed handoff to development team & confirmed delivery timeline
5. What We Plan To Complete Next TIMEFRAME
Clear, precise task list here presented in bullet format.
Example:
Develop the three emails
Perform internal QA & testing
Pass off to client QA & testing
6. Issues/Roadblocks
This is where you can raise any red flags or obstacles keeping you from moving forward.
Example:
If we do not obtain client feedback by 06/02, we will be in jeopardy of not being able to send the email to consumers the same day as the product will be available in stores.
7. Upcoming Tasks & Milestones
A 10000 ft view of what's going on. Is there anything that the viewer should review? What's coming up next?
Examples:
dd/mm: Client QA & Testing
dd/mm: Email Deployment
Here Are Some Optional Items You Can Include Based On Your Project:
Links to your project timeline
Links to completed deliverables
Action items
Funny gifs, links to team playlists, etc.
Weekly thank yous or gratitude to team members and clients
Links to relevant articles/industry trends
A RAID log
Don't Include Any Of This:
Project Status Report Best Practices 
Okay, now that we know what it is, and what it includes – here's how to get it filled out.
1. Write An Ugly First Draft
The first thing you're going to do – is to create an Ugly First Draft of your status report. I learned about the Ugly First Draft from "Everybody Writes" by Ann Handley and I've applied it to lots of efforts as a PM.
Basically, this is where you just word vomit everything you know about the project within your set template. For me, this is the time where I think back and I think forward to what's going on. This exercise is important because it allows you to really think through and digest the happenings on your project. It allows you to dump all the information out – without punishing yourself to edit and format along the way.
Then, take a break.
2. Edit
 Come back and edit your status report. You want to ensure your status report is accurate and clear of errors. Sending perfect reports shows your clients and team that you've put time and thought into the status report – that it is important and of value. Simple mistakes can send the message that you don't care.
Double-check that your status report includes the following:
Project Name/Client Name
Project Vision
Project Health
What was recently completed
What you plan to complete next
Issues/Roadblocks
Upcoming Tasks & Milestones
Also…..
Cut the word fat. Can you say things simpler? More direct?
Correct grammar, punctuation, spelling
Add in anything you forgot, or that's changed since your first draft.
Can you get it down to one page? Not required – but this will help you avoid information overload.
3. Send & Deliver
Now you've created your project status report and it's ready for send. Well done! Here are some tips to ensure it's received positively by the team and your client.
Add Sugar Before You Send
What's important here is that you distribute to your team and clients with a little "sugar". I  learned this valuable skill from a boss a few years ago. Be complimentary. Be Kind. Go out of your way to deliver this status report with a dose of written cheer.  In other words, avoid sounding like a robot.
Your project status reports will be received more positively with a thoughtful note vs. just a link to  "look here" which sends a message to others that the document is not important.
Deliver Alongside A Status Meeting
It's common that status reports are issued at the same time as a status report meeting. It serves as a general agenda and leave behind item for others. This is not required, but it certainly provides a great opportunity for the team and/or client to discuss the project and uplevel any risks, challenges or concerns. Re-issue the status report if changes have been made during the status meeting.
Effective Ways To Send A Status Report
Slack, email, basecamp, Toggl Plan, etc. Choose a method and stick to it. I would try and encourage you to avoid from sending in multiple mediums so that you create less work for yourself and ensure the audience knows how and when it will be delivered.
4. Confirm
The last thing you can do is "send" the status report and check out. Your team and client are accountable for reading it – it's your job to follow up to enforce that accountability.
Ask the audience of your report to confirm that they've read the report within 24 hours. A simple "got it" or thumbs up emoji via Slack is great. Do they have questions? You want to ensure that the project status report is being read and is an effective tool for project communication.
Anybody who doesn't respond – follow up directly. Don't reply all and call them out. That's poor form.
 5. Rinse & Repeat!
 The last piece of advice I have is to ask your audience to provide feedback. This is a document for them. You want to ensure it's helping – not hurting.
Check in occasionally to see if there's anything you can cut, include or improve to make your status reports serve your team and clients better.
Project Status Report Template
This content is exclusive to DPM Pro Members!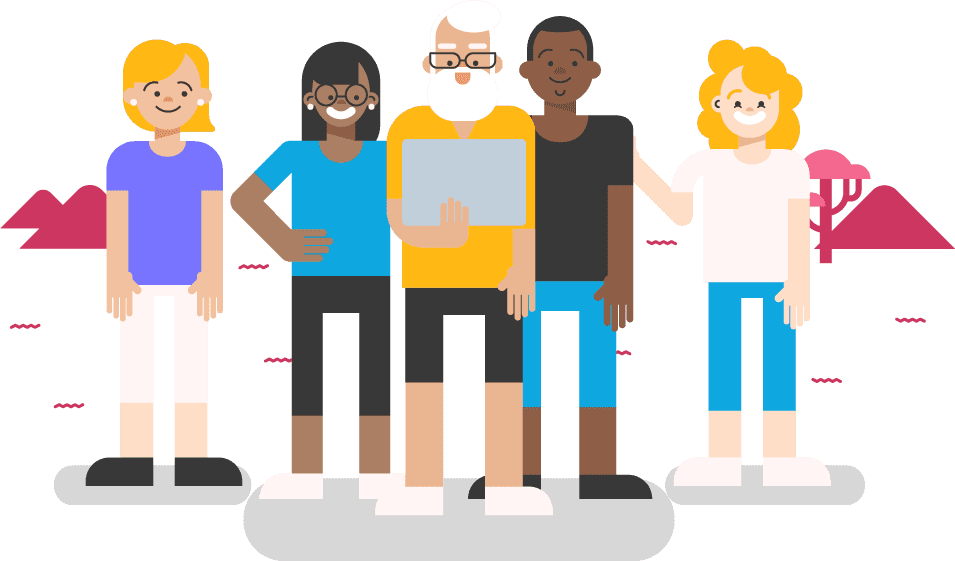 DPM Pro Members get:
Instant access to expert-crafted templates to save you time.
Workshops, mentorship, and community support to grow your career.
Ebooks to guide you through the PM role.
Want in?
JOIN OUR PRO MEMBERSHIP
What Do You Think?
Congrats! You're now in a position to deliver effective and informative project status reports!
Have a tried and true project status report template/outline? Share it with us!
Feel like status reports take up Friday afternoons and keep you from happy hour with your co-workers? Let's strategize how to get you to the bubbly in the comments.
Have a horror story about project status reports? Tell us.