The Best Kanban Software List
Here's a shortlist of the best Kanban software:
Below you'll find an overview of each of the 10 best Kanban software, with screenshots, feature overviews, and pricing.
Jump to kanban software overviews
Kanban is a popular framework used to implement agile and DevOps software development. It requires real-time communication of everyone's capacity and full transparency of what's being worked on. Work items are represented visually on a Kanban board, allowing team members to see the state of every piece of work at any time.
Kanban is a visual system where you get to visualize both the process and the actual tasks in that process. The main purpose of Kanban is to visualize progress and manage work in a cost-effective way at a steady speed. It follows a set of principles to improve the flow of work and streamline tasks.
Kanban Software Comparison Criteria
Here's a summary of my evaluation criteria. These are things I look for when I evaluate tools, and they're also things to consider when you're trying to find the right one for your team:
User Interface (UI): Are the Kanban cards easy to read, manipulate, edit, search, and archive? Is the project roadmap obvious at a glance with real-time details, due date, and drill-down capabilities where needed?
Usability: Does the project management tool offer training, support, and wikis specific to lean work management and Kanban task cards specifically? Can you easily employ work-in-progress limits to keep users focused on what matters most?
Integrations: Kanban apps tend to work in conjunction with other workforce software, as they may not support every element of a team's day-to-day. Is the tool easy to connect with other tools using an API? Does it work with common PM apps like Jira, Slack, Asana, GitHub, Google Drive, and LeanKit?
Value for $: Does the Kanban tool pricing cover the features you would expect like a detailed board view with powerful filters and sorting? Does the tool cover the Kanban method as well as going above and beyond in additional features needed by agile teams? Is the pricing structure flexible, transparent, and scalable?
Kanban Software Key Features
WIP limits – Can managers limit the number of work in progress items users can have to help prioritize tasks and focus their team?
Identification of bottlenecks – Whether it's a ROG system or customizable alerts, we want apps that don't let task management lag.
Automation of dependencies – Does the board automatically reflect changes in dependencies when you change dates, add subtasks, or adjust milestones?
Backlog metrics – Is it easy to measure what has been pinned for later to reactivate or delete old work items when appropriate?
Workflow management templates – Are there different types of Kanban style cards that can be set-up quickly per differing needs?
Time tracking functionality – This is a bonus but it's helpful to know how much time is being spent on each card (and by whom).
The Digital Project Manager is reader-supported. We may earn a commission when you click through links on our site — learn more about how we aim to stay transparent.
Overviews Of The 10 Best Kanban Software
Here's a brief description of each of the Kanban project management software on my list, showing what it does best and including screenshots to showcase some of the features.
monday.com is a scalable, flexible, and secure web-based project management tool that sports some of the most user-friendly and engaging interface graphics around. The bright colors, gamification of task completion, and easy drag-and-drop mechanisms can encourage software adoption by even the least techy team members. PMs can easily establish Agile sprints using Kanban-style cards for every step in the task completion process.
monday.com is free to use for 1 dashboard and unlimited boards. Paid plans cost from $14/user/month and you can try them out for 14-day for free.
Pros
Color coded status great for resource overviews
Easily create boards dedicated to operational resource tracking
New features being rolled out regularly
Quick learning curve
Cons
Requires manual resource forecasting (no automation)
More expensive compared to similar products
Wrike's versatile and easy-to-use web-based platform adapts to however your team organizes their work—it doesn't just have Kanban stuff, but you'll find standard Kanban boards along with other project management features. The built-in proofing and approvals help to accelerate your activity stream and multiple reporting views keep you abreast of developments as they happen. Wrike offers many different types of project templates, including Kanban project templates to get you started quickly.
Wrike costs from $9.80/user/month and offers a free 14-day trial.
Pros
Users have access to a variety of fully customizable dashboards
User-friendly and intuitive for all skill levels
View projects and tasks in different views (list, table, Kanban, Gantt)
Cons
Shareable dashboards are limited to paid plans
Only 2GB of storage space with the freemium plan
Time tracking is included in Business and Enterprise plans only
Every Smartsheet subscription tier has access to hundreds of project templates sorted by industry or type. Here you'll have access to Gantt charts, construction estimators, legal contract management, customer lifetime value (CLV), team productivity documents, performance evaluation sheets, and anything else you can think of. Anyone who uses Kanban schedules as well as other common calendar views like Gantt will appreciate the ability to flip back and forth between them!
Smartsheet costs $7/user/month, with a minimum of 3 users and a maximum of 25 users. They also offer a 30-day free trial.
Pros
Easy to pull data from multiple sources
Great alternative to Excel spreadsheets
Well-communicated prepared-by-client (PBC) requests
Cons
Advanced training recommended
Paid plans start at a higher pricing tier
SwiftKanban from Digite is a powerful enterprise and portfolio Kanban tool for both co-located and distributed teams. It combines the best of visual management, Kanban, and Scrum to give you a powerful tool for lean/agile software development, visual project management, and business collaboration improvement.
SwiftKanban makes collaboration between multiple teams easier through better visualization of work. Teams working remotely can see the tasks that their colleagues are working on in real-time. SwiftKanban has a number of cool features built-in for defining work-in-progress (WIP) limits, card coloring, and highlighting bottlenecks. It allows product owners to define their backlog flexibly using a varied set of features. SwiftKanban is a great alternative to Trello since it offers way more features and customization options.
SwiftKanban also lets users automate actions within their Kanban board based on any criteria they set using rules. From simple IFTTT rules to automating repetitive tasks to complex configuration of cards and boards, SwiftKanban has it all. Plus, SwiftKanban comes with AI-capabilities built-in where users will be able to get suggestions for Similar cards when creating new cards, using historical data, saving time and eliminating duplication of work.
SwiftKanban can be integrated with a wide variety of enterprise-class tools such as TFS, JIRA, CA Agile Central and many others using its SwiftSync integration platform. It provides native integration with Slack and MS Teams. Using Zapier, you can also integrate SwiftKanban with a wide range of productivity apps like Google Drive, Gmail, Google Calendar, and GitHub. You can also use SwiftKanban REST APIs as service endpoints to interact with your boards remotely and perform various card functions.
SwiftKanban costs between $0-15/user/month for annual subscriptions and comes with a 30-day free trial of its enterprise plan. It's available in both SaaS and On-Premise versions.
Kanban Zone is designed to allow teams to visualize their entire agency and organization by connecting teams and processes. The tool offers a highly flexible Kanban board editor that does not constrain users to perfect grids and instead allows them to truly map their ideal flow of work.
The tool also includes a timeline view for increased planning capabilities, as well as templates and a Portfolio Kanban for traceability across projects. Also available are project and Kanban metrics, collaboration features such as comments and notifications, and workflow management capabilities.
Kanban Zone has a simple interface that helps teams focus on the work at hand, and a team of support experts to help with onboarding and ongoing questions.
Kanban Zone pricing starts at $5 per month for a personal plan and $7 per month for enterprise plans. A free 30 day trial is also available.
Kanbanize offers flexible, web-based Kanban boards and built-in business rules so that you can automate all your team's existing processes, dependencies, and interactions. PMs will especially enjoy the ability to forecast the end dates of any initiatives based on the flow of child cards anywhere in the Kanban card hierarchy. Software development teams will appreciate their focus on user stories and epics with transparent cross-team dependencies.
Kanbanize costs from $149/month for up to 15 users and offers a free 7-day trial.
Pros
Nicely visualizes complex projects and processes
Easy to follow communication trails
Clear cross-team dependencies
Cons
Can't fully hide unneeded swimlanes
Not tailored to large enterprise needs
Limited ability to change a card's historical data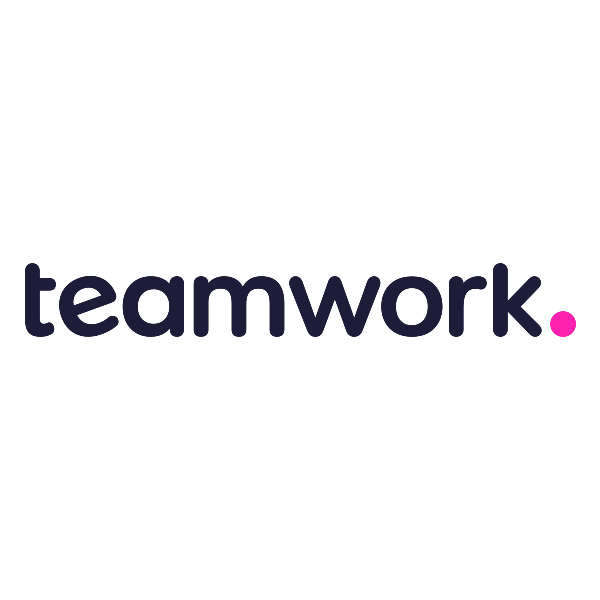 Free to use for up to 5 users and 2 projects
From $10/user/month for up to 300 projects
Used by Spotify, PayPal, Disney, and Netflix, Teamwork is a Kanban project management solution that empowers you to manage multiple projects with ease. Users can break down complex projects into multiple levels of tasks and subtasks. It's great for giving clients or stakeholders a view of your progress—you can customize each stakeholder's access permissions for everything from adding comments on tasks all the way through to adding tasks, milestones, and even logging time.
Teamwork is free to use for up to 5 users and 2 projects. Paid plans cost from $10/user/month for up to 300 projects.
Pros
Features can be turned on/off (tasks, messages, time, risks, billing)
Easy zoom in/zoom out on project plans
Easy to communicate task status with clients or team
Cons
No CSS template option for advanced customizability
No industry-specialized project templates or formats
No way to measure your team's capacity
ProjectManager is an award-winning Kanban software and project management system that boasts an impressive suite of project portfolio management (PPM) tools. Real-time dashboards, all-in-one roadmaps, and multiple project views are just a few of the features available to users to organize their portfolio, so this goes way beyond Kanban boards. The PPM reporting system is useful, too, giving you a birds-eye-view of data.
ProjectManager costs from $15/user/month and offers a free 30-day trial.
Pros
Excellent high level view of project
Customizable schedule templates
Time and expense tracking
Multilingual and very flexible
Cons
No mobile app
No way to update partially complete tasks
Doesn't output schedule files to .mpp
Mavenlink's M-Bridge connects your tech stack so that all of your apps work together for the best project management experience, so it's a good fit for collaborative teams that use a lot of tools. Their Kanban cards have room for tons of communication and collaboration features, like messaging, attachments, scheduling, and preview/feedback links.
Mavenlink costs from $19/user/month and they offer a 10-day free trial plus free demo.
Pros
Aesthetic, simplistic calendaring
Various scheduling data views
Drag-and-drop Gantt chart timeline
Improved task tracking since older versions of the software
Cons
Lack of global search function
No schedule sharing without log-in
Free to use for unlimited users with a 100MB storage maximum and offers a free trial
From $5/user/month
ClickUp's flexible project management app offers over 100 proprietary features to choose from, letting power users highlight what they want and hide what they do not use. Choose simple task lists or more advanced workflows (called "Statuses") to track updates and progress remotely. Their Kanban boards benefit from this vast feature set, allowing users to customize their boards and workflows according to the unique needs of each project, task, and subtask.
ClickUp is free to use for unlimited users with a 100MB storage maximum. Their paid plan starts at $5/user/month and offers a free trial.
Pros
Choose from 50+ widgets to customize your dashboard
Great interface on both web and mobile app
Healthy variety of project views and dashboard reports
Cons
Read-only guest permissions are limited to paid account
Reporting suite is limited to paid plans only
Granular customization options results in a time consuming set-up
Summary Of The Best Kanban Software
Other Kanban Software Options
Here's a few more that I didn't include in the top list, but these are still great tools to check out:
Which Kanban Software Do You Use?
I hope you found the perfect Kanban system for your team members' flow of work.
Which Kanban board from this list is your favorite to use? Do you have a Kanban tool in mind that you would add to this overview if you could? Is Kanban your preferred agile project management organizational technique? Do you have any tips to maximize effectiveness of swimlanes? I'd love to hear from you in the comments.
For updates on our latest articles and podcasts from project management experts, sign up for the DPM newsletter.
You can also share tool recommendations and best practices with other digital PMs in our online community—get involved with our community in DPM Membership.