These project management trends will impact your teams, your clients, and your approach. Take these steps to stay relevant in changing times.
The world itself is changing by way of our evolving technologies, social organization, and business environment.
But we're not here to talk about that.
We've all heard the spiel: content is king, context is king, data is king, (insert here) is king. Identifying the trend only helps us so much, and simply spouting buzzwords helps us even less. Here, we dig into exactly how this trend affects the project management realm—along with specific actions you can take to swiftly respond to big shifts in our tech, work culture, and society at large.
Whether you're a trend junkie (you bought bitcoin last year) or a bit old-school (you bought a Bit-O-Honey last year), you need to be aware of new project management trends and how they may influence your teams, clients, and approach.
The future belongs to those who believe in the beauty of their dreams…
…and to those who identify the trends and act swiftly. Good timing doesn't hurt, either.
The technological, social, and market evolutions currently in play will continue to transform the field of project management. Are you on top of the project management trends that are going to change how you work, manage your teams, and envision your career? What does the project manager of the future look like? That's you, friend, in a few years. In fact, you may become a catalyst for change in your organization as you champion the innovations that will help your teams best meet the needs of customers, stay within budget, and achieve business goals.
7 Project Management Trends Transforming The PM Role (and what to do about it)
1. Expanding Automation And Artificial Intelligence
You won't be replaced by a limbless drone anytime soon—but you'd better learn to play nice with AI.
What's Happening?
Following the world-altering inventions of steam power, electricity, and the internet, AI is propelling our global society into a fourth industrial revolution. In digital products and services, AI algorithms are being used to tailor companies' products and services in real-time to suit the conditions of the marketplace. Internally, companies are using AI to automate tasks ranging from scheduling to data visualization.
What's The Impact?
For digital project managers, technologies powered by AI will assist in prioritising projects and  allocating resources for production. AI-powered bots can calculate the best projects to take on and quickly and efficiently schedule and assign resources in real-time. Real-time scheduling of operations means that organizations can adjust to any late-breaking developments in employee availability or client needs.
Machine intelligence can also contribute to improved decision-making on multiple levels within a company. Consistency in decision-making is much more easily achieved by machines than people. According to the Project Management Institute's Global Project Management Survey results for 2017, 41% of projects were rated as high complexity. The more complex the projects, the more value can be wrung from machine learning strategies to understand the process, risks, and outcomes.
Lastly, because we can use bots for fact-gathering and data analysis, project managers will find that aspects like relationship-building and negotiating enter as a critical part of the PM role. AI research teams are building machine learning systems to augment a project manager's decision-making ability by analyzing data from multiple projects in the project portfolio. However, there's no algorithm that can do project management tasks such as empathizing, actively listening, or tactfully negotiating.
What You Should Do About It?
Embrace it. It's a literal no-brainer: machine intelligence can free up your brain for building meaningful, human-powered relationships with your team, stakeholders, and clients. Find ways to automate tasks so that you become as redundant as possible—this means that your teams, clients, and projects themselves become more self-sustaining. Take these steps:
Start with your inbox. Set up automatic filters to sort incoming messages by client, project, priority, etc. This seems like a small step, but given how much time you spend sifting through email every day, spending just an hour learning to set up filters can improve your correspondence every day, for months to come.
Look into the settings in the project management tools you use for scheduling, resource management, and invoicing. Automate tasks like:
Prompting your team for a meeting 10 minutes before the scheduled time
Following up with a client about an outstanding invoice
Sending a daily or weekly check-in message to team members
Generating and sending a daily or weekly report to your team
Receiving an alert when a project approaches a budget limit
Ask yourself where your team's bottlenecks are—and find a tool to eliminate it. You can use AI for monitoring progress, tracking team morale, managing documentation, content migration, etc. Examples:
Gather Content (online PM platform for web design) automates content migration through their API and CMS integrations
Forecast.it (project management software) apply machine learning algorithms to predict how much time your team will actually spend on tasks, notifying you in advance of any delays.
Listen to PM experts talk about the effects of AI in our podcast episode.
2. Increasing Business Value Of "Soft Skills"
Strong handshake, look 'em in the eye—people skills are more valuable than ever.
What's Happening?
On the other side of the artificial intelligence equation, we find emotional intelligence. Yes, machines can process, learn, and display lots of information, but they lack a critical ingredient in successful project management: humanity.
The family of social skills, such as emotional intelligence and skills in coordination, teaching, and negotiating, are increasingly regarded as some of the most valuable professional assets. In fact, in a prediction of the most in-demand job skills for 2020 in the World Economic Forum's Future of Work Report, "social skills" ranked as employers' second most desired skill (second only to "complex problem-solving skills").
What's The Impact?
In essence, this means that our job is as important as ever (go ahead, pat yourself on the back). But really—as we become more adept at using the intelligence of machines to handle certain parts of our processes, this highlights a project manager's people-focused role as an empathetic listener, anticipator of needs, adept coordinator, tactful negotiator, and motivational leader. The importance of developing the essential soft skills for project management cannot be overstated.
What You Should Do About It?
Well, you're probably not going to get promoted based on your excel skills, and your developers will not laud you for your coding skills. Throughout your career, you must make continuous effort to hone the the people skills critical to managing smooth operations and happy teams.
Start to own and invest in the social aspects of your role by:
Educating yourself on the role of emotional intelligence in PM
Giving this podcast a listen: in this episode, we interview PM and emotional intelligence expert, author, and speaker Colin Ellis.
If you haven't read it, Dale Carnegie's book How to Win Friends & Influence People is a classic for thinking about skill development in the workplace.
3. Growing Tendency For Method Melding
A cocktail, please, with a hint of Agile and a drizzle of Scrum, topped with a spritz of Waterfall…
What's Happening?
Agile isn't really new anymore, but applying it well is still tricky. For instance, an agile approach may serve the working environment of your development team, but it's difficult to execute a full-blown Agile project without wholehearted buy-in from a client.  And the reality is, the traditional Waterfall approach isn't going anywhere. Waterfall is a suitable methodology for getting from A to B, especially in cases the project's route and end result are well-defined.
As a result of our complex work environments, Agile, Waterfall, and a number of different methodologies are often incorporated into custom blends under the project management umbrella. Companies are increasingly adopting simultaneous planning and flat hierarchies, replacing the linear, traditional method for developing products.
And it is not just in software development—Agile principles are trickling into the work processes in finance, construction, marketing, and more as time goes on. As business catches up to the methodology, we are seeing a melding of old and new, innovative and trusted processes all coming together in new mixtures.
What's The Impact?
For project managers, methodology melding presents a challenge that is two-fold. First, PMs must ensure we continuously seek out education in the latest methods so we understand the mindset and environment of our teams.
Additionally, we've got to walk a fine line between steering projects with clearly defined methodologies without being dogmatic. We've got to become confident at leading projects where we leave room to incorporate aspects of other approaches. We have to know which parts of which methodology or combination thereof will serve our specific case—our specific team, time frame, environment,  goals, etc.
What You Should Do About It?
Keep up with the latest methodologies and how they're being applied—incorporate flexibility into your project plans so you can test and learn new approaches. Make sure you:
Know enough about the most popular project methodologies in order to make good decisions about how you'll use them.
Give special attention to scheduling and workflow tools. If you're blending and switching methodologies, you need a tool that can be customized to accommodate the shifts. Explore your options for 2018 with our 10 alternatives to Microsoft Project guide.
4. Shifting, Globalized Gig Economy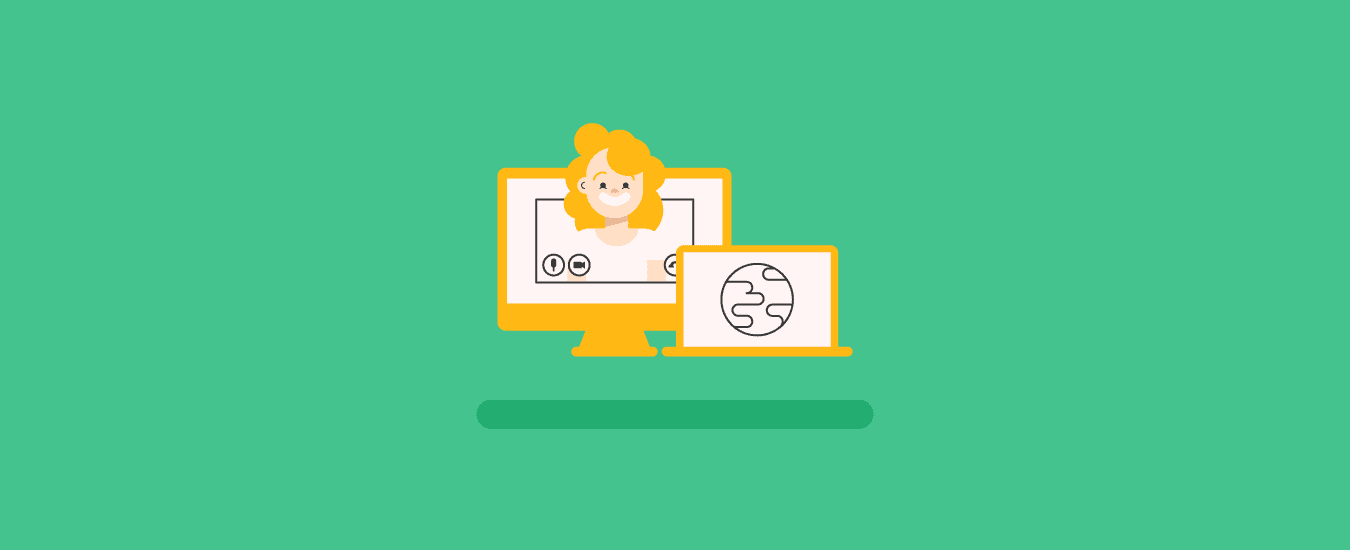 More people are working remote gigs (and the coffee shops are raking it in!).
What's Happening?
Project managers already have firsthand knowledge of the growing gig economy—many teams are bringing on gig workers, and the increasing numbers of remote working and co-working arrangements has already begun to impact our approach in managing projects. Stats from the Bureau of Labor Statistics show that 1 in 3 workers earns income from non-traditional, non-9-to-5 employment. In fact, in a recent World Economic Forum's Report, almost half (44%) of respondents rated "changing work environments and flexible working arrangements" as the top socio-economic driver of change.
What's The Impact?
More than any other trend in project management, the gig economy has direct, immediate results in a project manager's work. We often find ourselves with a smaller pool of core, full-time team members, who are supported by a distributed and shifting network of freelancers.
For PMs, managing a remote team comes with a whole new set of challenges in time, people, and task management.  We're continuously trying to answer the question of how we'll keep work flowing smoothly when our teams are in different time zones, different continents, and often committed to more projects than just ours.
What You Should Do About It?
It appears this trend is here to stay. You've got to get used to gig workers and the quirks of managing a remote team. Here's where you can start:
Make it your job to be aware of the risks specific to remote teams, such as burnout and isolation, and develop strategies to minimize these risks. Likewise, develop strategies for motivating and inspiring a distributed team.
Read this article on becoming more adept at managing remote teams, across time zones, who are often working flexibly and on different projects.
Brush up your briefing: with less face-to-face check-in, setting your team up for success with clear requirements and extra clear expectations is essential.
Add structure to a distributed team through the use of tools focused on workflow automation and business process management.
5. Increasingly Competitive Landscape
That cushy 20% net margin we enjoyed a decade ago is slipping down towards 10%…
What's Happening?
Margins for agencies are tighter than ever before, due in part to the commoditization of the digital industry. A small boutique agency might do a web design project for $10k, while the big agency up the street charges $1M for it. However, that gap is steadily narrowing: clients expect more, for less, and are more savvy about how much things should cost.
What's The Impact?
In an atmosphere of increased competition and tighter margins, agencies are pushed to specialize if they are going to survive. While 5 years ago, many of the big agencies aimed to be a one-stop-shop for everything digital, today, agencies are redefining themselves as specialists in a digital niche in order to differentiate their services from their competitors.
What You Should Do About It?
In short, we PMs need to be better at what we do. And understand more than ever what our teams are doing. With so many digital agencies out there to choose from, there has to be a good reason for clients to choose one over the other.
Up-skill yourself. Head over to the DPM School for professional training, or
Take advantage of our resources for managing projects well, from templates for kick-off meetings to budgeting basics and beyond.
Embrace the bleeding edge, and make sure your agency does, too. It's hard to master, but there are opportunities for complex technical projects—if your agency can deliver, you'll thrive.
Develop expertise that automatically takes you a step above the competition. Look to specialize in areas such as:

Blockchain
Artificial intelligence and machine learning
Voice interface design
Service design and customer experience
Content production, video and podcasts
Data visualization and metrics
6. Growing Importance Of Human-Centered Design
We're realizing that it's best to design products with actual human needs in mind. Figures!
What's Happening?
We are seeing human-centered design grow in importance as tech evolves. Human centered design is a way of designing products with people at the center of the design and implementation process, and can be seen as a way of integrating business and technology around human needs. The formal concept of human-centered design has been around for decades. However, it has taken a central role along with the rise of Agile and Lean principles and their focus on designing products based on feedback from user testing.
As digital products become more and more prevalent in our lives, we're becoming more conscientious about how we go about designing them: we want products that serve real needs, with the best user experience, least risks, and greatest positive impact for humans. But no pressure.
What's The Impact?
For digital project managers, a growing focus on human-centered design means expanding our skill set to include Customer Experience and Service Design. Increasingly, agencies will be tasked with creating products that speak to the needs of users, guided by customer insight and user feedback. The job requires a laser sharp focus on the customer insights so we're steering the team to architect a solid human-centered solution—while also keeping teams on track towards the agreed-upon end product. Sometimes, this means descoping an idea with a team that's gone a bit too "blue sky" in their solution development.
What You Should Do About It?
Project managers are no longer purely focused on managing development teams and producing websites. Today, you've got to produce something innovative and impactful, built upon empathy towards human needs and desires.
Set yourself apart with a strategic approach to managing human-centered design projects:
Learn more about human-centered design (Check out IDEO's blog and head to Design Kit, who have a great intro video on HCD)
Focus on developing expertise in Customer Experience Design, Service Design, or other design thinking approach
Create alignment: host a guest speaker or workshop to help internal stakeholders understand the benefits and approaches in human-centered design
7. Greater Focus On Data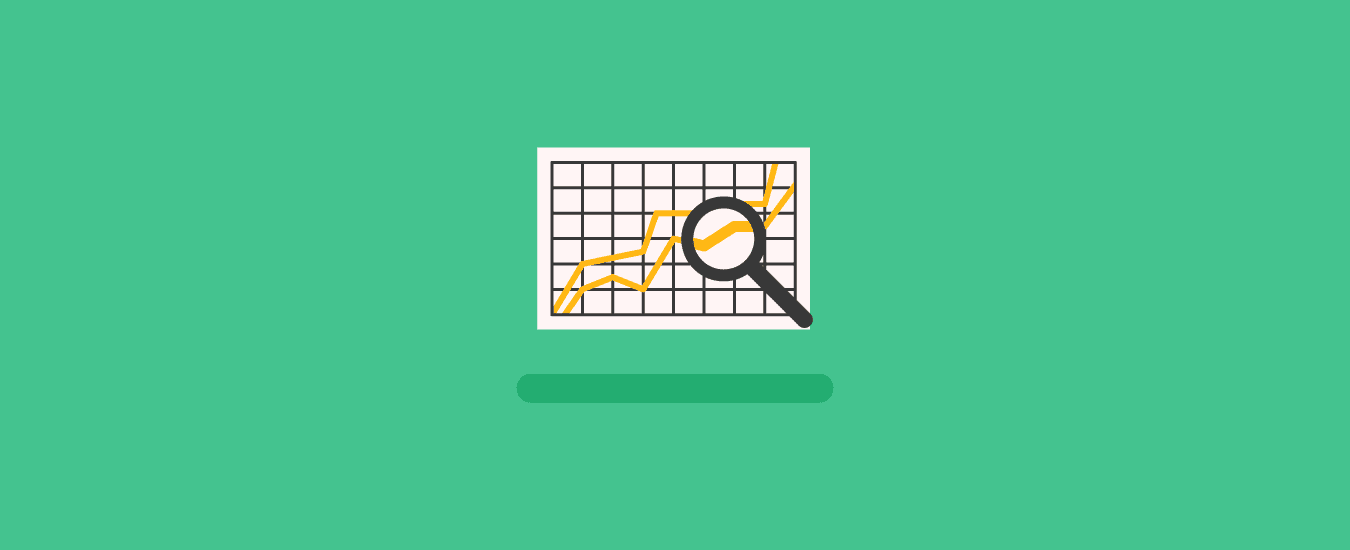 You can't "not be a numbers person" anymore…
What's Happening?
Now that we can collect large amounts of data, we need to find a use for it. With that mountain of information, companies expect that it must be useful. From understanding customer needs to detailing risks, analyzing data for important insight is a key activity in almost any development project.
In fact, the WEF Future of Work Report found a significant number of respondents who highlighted the importance of "data analysts". Across practically all geographies and industries, professionals said that by 2020, they expected the role of a data analyst to be important to their work.
What's The Impact?
Especially with profitability being trickier, we have to be smarter about the way we create project data, use data to estimate, and plan and forecast our projects. Yes, algorithms can help analyze some of the data, but the growing availability and importance of data means that project managers will need to step into a data analysis role from time to time.
This means setting up projects strategically with a plan for collecting the right types of data, and it also means helping teams and internal stakeholders get business insights and a common understanding from the data that is collected. We have more data than ever before, so we need to become adept at making sense of the data (and the confusion!). We need to become data translators who extract and communicate solid, clear insights from data. A PM who can put the human spin on data analysis is worth their weight in gold.
What You Should Do About It?
Learn to love the data and find the tools you need. Make sure you're:
Incorporating data analysis into your process
Staying up-to-date on new tools for data visualization and reporting like Google Data Studio, Power BI, and Tableau
Using (and choosing) data in ways that effectively present risks, progress, and results to stakeholders
What Do You Think?
Project management trends often change the way large businesses operate, so you, the PM in the middle of it all, may very well become the driving force of transformation in 2019 and beyond. Do you see the effects of these project management trends in your work? What tools or methods have you found that help you manage change and transform your approach over time?
Our friend and supporter:

Manage any team on any project in a flexible platform that helps you accomplish more, together.
TRY IT FOR FREE