All projects start somewhere. But how you start them can often dictate how the rest of the project or client relationship will run. Run a client project kickoff meeting well and the rest is much more likely to succeed; Run it badly, and you can find a project or relationship going backwards before you've even started.
But before you start thinking about the client project kickoff meeting, have you met with the client and had a proper internal project kick-off meeting?
If you haven't already, bookmark this page and check out our Kickoff Meeting – The complete guide to starting projects right where you'll discover our top tips and tricks for nailing project kickoffs. And be sure to read through to the end of this post where you'll find a project kickoff meeting agenda template.
Now, back to that client project kick0ff meeting agenda, here are a few pointers to remember along the way.
1. Be careful who you invite to prevent meeting-bloat
Well before you schedule the meeting, think carefully about who you want to be there and who's going to make the meeting a success. When there are too many people in the room you can end up with meeting-bloat which can cause total meeting paralysis.
With too many people in the room, a meeting can become totally ineffectual when no one is quite sure who's 'supposed' to do the talking and say what so no one ends up saying anything useful. And in those instances you usually end up with just one or two people doing the talking anyway, so why not just invite them?
On the other hand, if you end up meeting and not having the right people there, it too will end up as total a waste of time. Keep the invites to a minimum but make sure the important people are there – if they can't make it, reschedule. It's better to delay and do the meeting properly rather than doing the same meeting twice – that wastes even more of people's time and will very quickly start eating through budget unnecessarily.
2. Be prepared and make a good first impression
Don't just rock up to a kickoff meeting hoping that everything will probably be fine and you can just wing it. It requires some thought and preparation.
There's nothing worse than a project kick-off meeting where nobody is any the wiser or gets anything from it. It's all too easy to have a meeting and talk lots but not actually be any nearer to being able to start a project because you didn't get the information you needed.
So make sure you're absolutely clear on the objective of the meeting. Then ensure you're aligned with your client counterpart. Sometimes a meeting is really just a glorified meet and greet, and sometimes that's fine. But if you want to make the meeting useful, be clear on what you think the next/first steps should be on the project and work out what you need in order to make that happen.
3. Set a clear agenda
Once you've defined your objectives for the kickoff meeting, work on developing an agenda which allows you to meet those objectives.
When running kickoff meetings we're trying to answer the basic questions:
Why – Why are we doing this project in the first place? What business need does it satisfy? How does this project meet a consumer need?
What

– What's the solution? What are we going to do / make?

How – How are we going to work together to make the project happen?
When – When are we going to do it?
Where/Who – Where is the starting point for kicking things off? Who's going to do what?
Below is a sample agenda for a kick-off meeting, although I wouldn't format it like this in a meeting, I've divided it up into the sections outlined above to make it clear how these agenda points correspond to them:
Introductions – if possible, include an office tour, get the client to meet the team who will be working on the project
Why
The Big Picture – try and get the client to explain the overall context to the brief
Project Briefing – get the client to describe what their business problem is and the consumer's need and the business' solution
Success – understand how we will know if we've been successful and if possible, any failures from the previous vendor
Review business & user goals
Review priorities dependencies & constraints
What
SOW (Scope of Work) Discussion – discuss what the approved budget covers, and what it doesn't
Process review – review the process that will be undertaken to achieve the business goals, and satisfy the consumer need
Requirements – if possible have a co-creation requirements gathering session to begin to flesh out requirements
How
Review communication plan – discuss how, and how frequently you communicate project status
Discuss Risk, Issue and Change Management – understand the client's attitude to risk and define your approach to manage it
Review roles & responsibilities – establish who's the day to day contact, and who should be communicated to
Review client project governance – understand who's actually calling the shots, and understand how long it's going to take to get their approval on deliverables
When
Review Timings – ensure everyone's clear about what's happening, when
Where/Who
Discuss next steps – where do we go from here? What's the starting point? Identify who's responsible for what, and when they need to do it by
Question & Answer session – give people a chance to raise anything that hasn't already been covered off
4. Have a pre kick-off, kick-off
I've found kick off meetings where there's more than 5 people in the room tend to go better if the meeting isn't the first time that people are meeting together. Once you've completed your agenda, don't just sit on it and feel smug. send it in advance to your client and, get feedback ask them what else they want to discuss and begin a dialogue on the meeting content will before the meeting happens.
If at all possible find an excuse to meet up with the client before the kickoff meeting to talk about it with them. As important as meeting up with the client beforehand, ensure you meet up with your team and run through the project so that it's clear that everyone's understands the agency's perspective before you start. Doing this will also help you shape the meeting and prepare for how you're going to run the meeting.
5. Keep things running smoothly in the project kickoff meeting
When it comes to the project kickoff meeting itself, as a project manager it's your job to make sure you and your team are prepared. Set up the room properly, make sure the projector's working, make sure reception knows the names of the clients attending. Have your agenda printed and refreshments ready. Kick-off meetings can sometimes be a bit 'cold' so have something to ease people in. Have a deck, or something to show and share, maybe a new technology you think could be applicable to their project or even just a related project just to get people talking.
Finally, don't forget to write a contact report as you go along to capture all your discussions.
Project Kickoff Meeting Agenda Template
This template is exclusive to DPM Pro Members!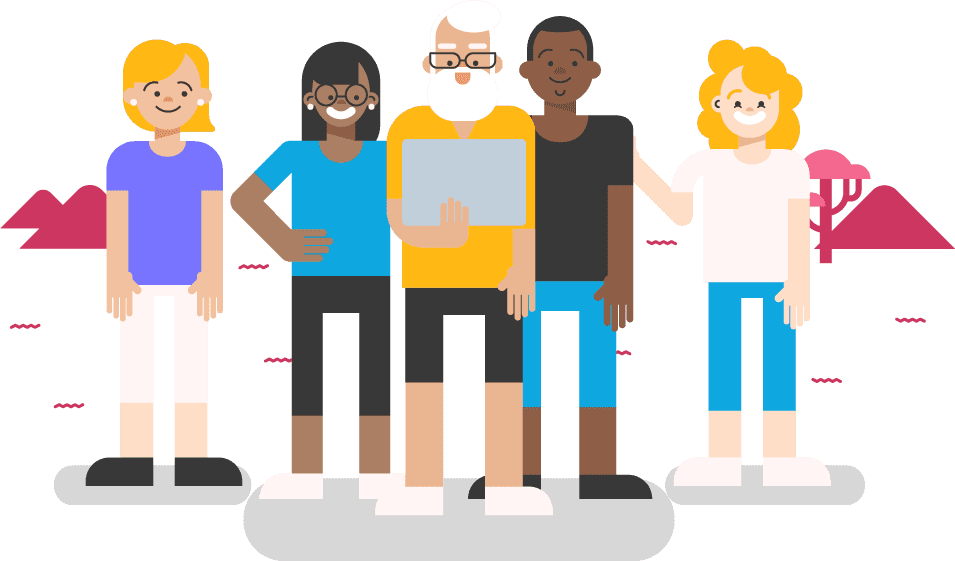 DPM Pro Members get:
Instant access to expert-crafted templates to save you time.
Workshops, mentorship, and community support to grow your career.
Ebooks to guide you through the PM role.
Want in?
JOIN OUR PRO MEMBERSHIP
What Do You Think?
What do you think we're missing? We'd love to hear if you've got any thoughts on client project kick-off meetings in digital project management – why not join the conversation below?