On-demand Mini Course
In this crash course you learn how to orientate yourself and prepare for the kickoff, how to manage the meeting itself, handle curve balls and make sure the meeting is worthwhile for everyone.
Save time with the Kickoff Meetings Resource Pack
Get expert-crafted tools to apply to your projects right away.
Kickoff Checklist
Kickoff Agendas
Rules of Engagement
Email Template
Kickoff Meeting Exercises
Kickoffs are a massive opportunity to set the project up for success.
So your job and goal as a PM is to run a great kickoff—in spite of any challenges—so you can get alignment, clarity, confidence & momentum.
BUY MINI COURSE NOW
What people say about the mini course
A practical, relatively succinct overview for kickoff meeting prep and some practical tips – found it quite useful and used it as an outline to plan and execute a project kickoff (which went well). The video is clear, well laid out and certainly professionally put together. The checklist was useful to flick through and ensure I hadn't forgetting any important prep. The 'rules of client engagement' was particularly useful, inspired by this, I wrote up a 'guidelines' doc covering similar material which helped get a difficult team member aligned prior to the client kickoff.
Andrew Dawkins
Principal Consultant at Northmore Gordon
I want to say your mini course is wonderful. In fact I have more than 15 years working in management projects but with an empirical approach. Your course is an excellent guide with very detailed points to follow. Thanks to create that specific kind of course.
How to prepare and create agendas for kickoff meetings.
How to manage a client kickoff meeting
How to be better prepared for project kickoff curveballs
BUY MINI COURSE & TEMPLATES
Meet Your Instructor
Ben Aston, Founder of The Digital Project Manager
I'm Ben Aston, a digital project manager. I've been in the industry for more than 15 years working at top digital agencies including Dare, Wunderman, Lowe and DDB. I've been fortunate enough to work across a wide range of great clients including Volkswagen, Honda, Exxon, Unilever, and Sony. Ben's a Certified Scrum Master, PRINCE2 Practitioner, and founder of The Digital Project Manager.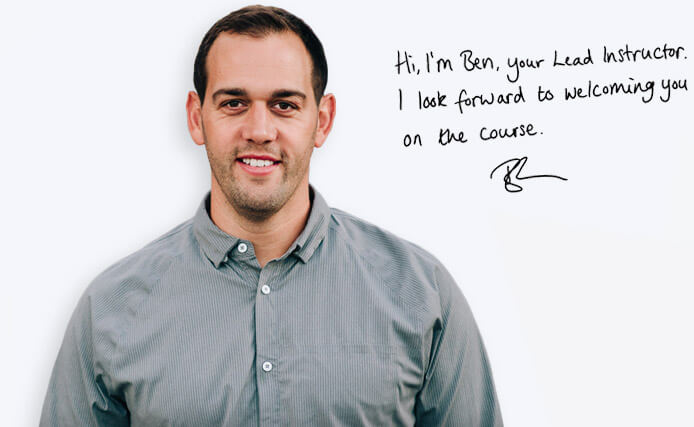 Take 1 hour to transform the way you kick off projects
Master Kickoff Meetings
SPECIAL OFFER
$

10

USD

Reg. $40
1 year's course access
On-demand
Templates & Samples