A la recherche d'une alternative à Microsoft Project? Vous êtes au bon endroit. Dans cette revue, je vous propose de nouvelles alternatives à MS Project et un guide pratique téléchargeable pour choisir une alternative à Microsoft Project pour vos projets.
Liste des meilleures alternatives à Microsoft Project 2021
Voici ma liste des meilleures alternatives à MS Project en 2021 :
Ci-dessous vous trouverez un aperçu de ces outils avec des captures d'écran, les fonctionnalités, et les prix.
Aller aux aperçus d'alternatives de Microsoft Project
Questions fréquentes de MS Project
Vous venez de réaliser que vous avez besoin d'un autre type d'outil? Jetez un coup d'œil à ces autres revues :
Comparez et évaluez rapidement les 10 meilleures alternatives à Microsoft Project
Si votre entreprise en saisit les implications, votre demande d'achat d'une toute nouvelle version de Microsoft Project pourrait susciter une réponse comme cela :
"Il y a sûrement une alternative gratuite à Microsoft Project qui peut faire le travail, non?"
Oui, il existe des douzaines d'alternatives payantes et gratuites à MS Project. Ci-dessous, vous trouverez celles que j'ai sélectionnées, suivies des détails, des captures d'écran pour vous aider à choisir celle qui vous convient.
Critères pour le logiciel alternative à Microsoft Project
Il y a beaucoup de logiciels de planification de projets qui font toutes sortes de choses que nous, en tant que gestionnaires de projets numériques, n'utiliserons jamais. Dans un outil qui remplace MS Project, que recherchons-nous exactement? Voici les critères que j'utilise pour évaluer l'outil de planification de projet alternatif à Microsoft Project :
Interface utilisateur (IU) : Est-il bien conçu? Dans quelle mesure les affichages et la navigation sont-ils clairs?
Facilité d'utilisation : Est-il facile à apprendre? Y a-t-il des tutoriels, de la formation et du soutien aux utilisateurs?
Caractéristiques et fonctionnalités : Combien de fonctionnalités et de fonctions clés du logiciel de gestion des ressources offre-t-il, et quelle est leur puissance? Plus précisément, j'ai regardé ces fonctionnalités :

Créer un diagramme de Gantt : démontrer en détail la structure de répartition du travail (SRT) avec les tâches, les sous-tâches, la durée, les dates de début et de fin, les liens et les ressources affectées.
Créer un tableau récapitulatif de l'exécution du projet : fournir une vue haut niveau du plan du projet pour fournir un instantané du projet que n'importe qui peut comprendre.
Importer et exporter des fichiers.mpp : importer en toute transparence le plan de projet de quelqu'un d'autre, l'éditer et le renvoyer sans lui donner mal à la tête.
Exporter des PDF ou des plans de projet partageables : être capable de partager quelque chose qui semble présentable.

Intégrations : Est-il facile de se connecter avec d'autres outils? Quelles sont les intégrations pré-construites?
Valeur pour $ : Dans quelle mesure le prix est-il approprié pour ses caractéristiques, ses capacités et son cas d'utilisation? Les prix sont-ils clairs, transparents et flexibles?
Je sais, je sais, je sais : Il y a plein d'autres choses que MS Project fait, comme la gestion des ressources et la gestion de portefeuille de projets avec des intégrations d'intelligence économique, ce qui est formidable. Mais d'une manière générale, tout ce que nous faisons, c'est de planifier nos projets. Oui, il y a beaucoup d'autres fonctionnalités intéressantes, mais soyez honnête : vous ne les utilisez pas beaucoup!
Meilleures alternatives à Microsoft Project pour les logiciels de planification de projet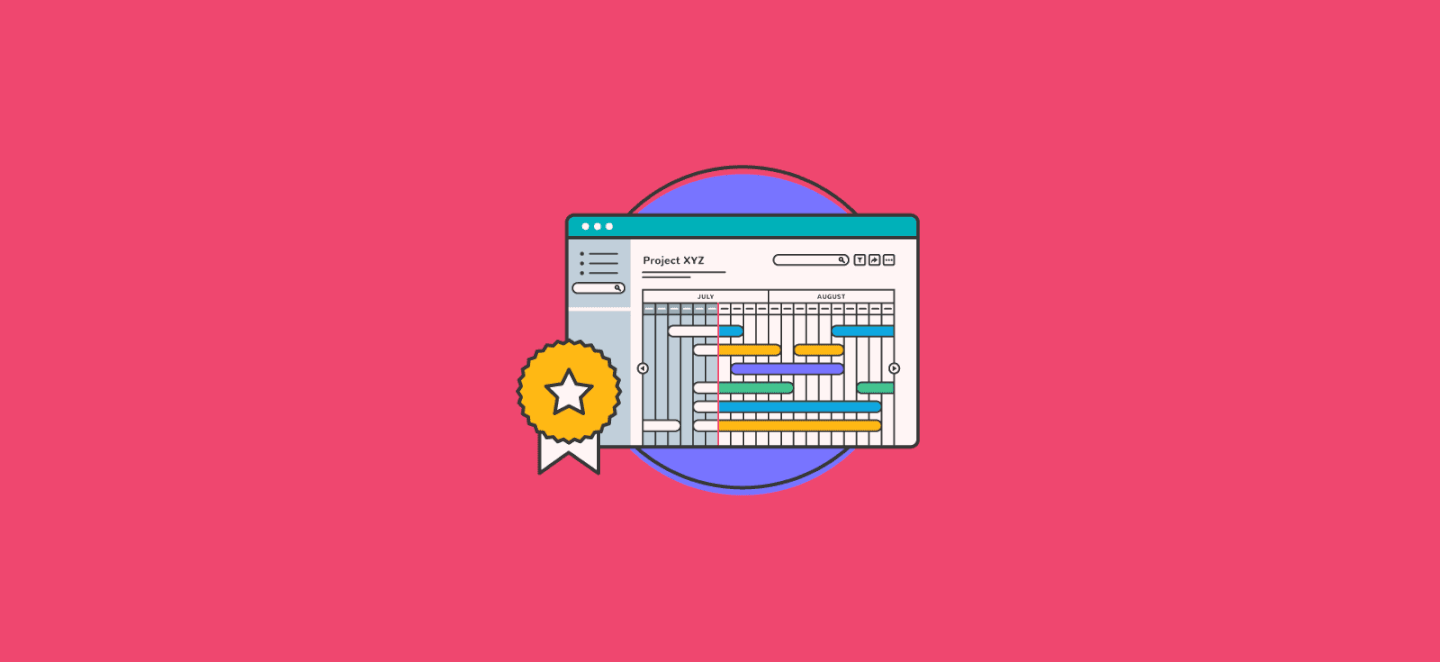 Dans la vue d'ensemble des alternatives à Microsoft Project ci-dessous, je détaille les caractéristiques, les prix et les principaux avantages des meilleures alternatives. Vous trouverez également une note globale pour vous aider à comparer rapidement les outils.
The Digital Project Manager est sponsorisé par le lecteur. Lorsque vous cliquez sur les liens de notre site, nous pouvons gagner une commission. En Savoir Plus.
monday.com is one of the few tools that prides itself in 'not being a project management tool'! They've done away with a lot of the trimmings of typical tools and focused on simple structures that help clarify the sequence of work that needs to be done.
This tool is a great Microsoft Project alternative in that it functions a lot like a spreadsheet—but one that's more intuitive to use and modify without having to mess around with formulas. Likewise, it offers more than a basic spreadsheet by giving you various views of your projects—view as spreadsheets or as lists, on a map, on a Kanban board, and other views. Users can upload and attach files to cards, make comments, mention teammates, and more.
It offers the ability to create summary charts as well as export and share project plans. However, one downside is that it doesn't allow you to make Gantt charts in the traditional sense (they have a feature that serves the same purpose and works just as well, called "timelines"), nor can you import or export MPP files. That said, monday.com is designed as a true alternative to MS Project, not something to be used in tandem with it.
monday.com's integrations include project management apps like Slack, Excel, Google Drive, Gmail, Google Calendar, Jira, GitHub, Trello, Dropbox, Typeform and many more, accessible via Zapier.
monday.com costs from $17/month for two users.
Hive is a project management tool and collaboration platform that powers companies like Starbucks, Uber, WeWork, and IBM. With AI-based analytics, thousands of integrations, flexible project views, and more, Hive streamlines your work in one centralized platform and offers much more than just Gantt charts. Used by teams of varying sizes, from 10 people to 1,000, Hive is a great option as a Microsoft Project alternative for a diverse range of companies and work styles.
Hive's time-tracking, analytics, and flexible view capabilities allow for a transparent understanding of other team member's work and upcoming projects. Hive also has one of the first full email integrations in any project management tool, which allows you to send and receive Gmail and Outlook messages from the app. Choose Hive if you're in the market for a well-laid-out, comprehensive Microsoft Project alternative tool that can be scaled up or down based on team needs.
The tool costs $12 per user per month when billed annually.
Forecast is a powerful combination of resource management and project management built on the foundation that successful projects require a combination of short and long term planning. You can build advanced interactive Gantt charts with Forecast's full suite of project management features.
Powered by AI, it is designed for companies that want to monitor the progress of their projects, programs, and portfolios in real-time. Forecast learns from hundreds of thousands of projects and turns a simple list of tasks into a project plan with assigned team members, estimated task duration, and precise delivery dates – allowing you to be more efficient and build project timelines in seconds.
Team members can collaborate and comment on tasks, and Forecast gives you profitability insights as well, so management can monitor revenue by project.
Forecast is currently used in 40+ countries worldwide, by agencies, consulting companies, and enterprises. The tool offers Lite, Pro, and Enterprise options that cost from $29/user/month, as well as a 14-day free trial.
Wrike is an award-winning, easy-to-use project management software trusted by 20,000+ organizations worldwide. The tool is suitable for teams of anywhere from five to an unlimited number of team members. It's highly configurable and allows users to customize workflows, dashboards, reports, request forms, and more.
Wrike's simple interface enables users to switch between customizable Kanban boards, one-click Gantt charts, and traditional workload views, allowing them to choose how to visualize their priorities and providing a snapshot of work. Wrike also features task lists, subtasks, schedules, shared workflows, file sharing, and real-time communication and collaboration.
Wrike has an easy-to-use, intuitive interface and navigation with distinct spaces, folders, and tasks. Users can toggle between the home screen and timesheets, dashboards, calendars, reports, and an activity stream for notifications and messages. Wrike has a dedicated help center with interactive training, videos, a 'Getting Started' guide, and a thriving community.
Wrike offers 400+ pre-built native integrations, including integrations with the most popular file management software from Microsoft (including Teams), Google, and Dropbox, along with sales and marketing software from Salesforce and Marketo.
Wrike pricing starts at $9.80 per user per month. There are four different price points, including a free version and plans which offer the ability to invite free external collaborators to a paid account.
Smartsheet's online project management tool takes some of the most useful features of Microsoft Project, combines them with the simple use of an online spreadsheet, and then incorporates team collaboration and automation functions to save money. It offers the basics: functions such as making a schedule of beautiful activities with tasks, subtasks, activities, assigned resources and sections on tasks.
Smartsheet helps you organize projects, grids, calendars, dashboards, portals, forms and more all from a unified control center. They have pre-built Gantt chart templates with customizable fonts and colors, "% Complete" and "Assigned To" columns and more. It has useful features such as workflow automation and visualization of tasks in Gantt, calendar and card views. Team members get notified of critical changes in real-time, and the tool provides shared views, detail history, activity logs, automated alerts, reminders, and status reports to keep everyone aligned and informed.
The Critical Path feature highlights all the tasks which directly impact your project completion date to keep an eye on important milestones. Reporting is a strong feature of this tool, with editable summary reports that you can easily export to Excel.
Smartsheet integrations include Microsoft and Google apps, as well as development essentials like Jira, and useful business apps like Salesforce, ServiceNow, Slack, Box, and Tableau. The platform is extensible through a REST API and webhooks.
Smartsheet costs from $14/user/month and offers a 30-day trial.
You're probably aware of how painful it is to find a nice looking and powerful Gantt chart and an MS Project substitute. In GanttPRO, you will find both. This Gantt chart tool looks really nice with its intuitive UX/UI design and a short learning curve.
GanttPRO offers a wide range of robust project management, project portfolio management, team collaboration, resource and cost management features. In this MS Project alternative, you easily create tasks with lots of settings like statuses, priorities, dates, deadlines, progress, time log, etc., assign them, set dependencies between connected tasks, and add milestones. Thanks to the Auto-scheduling feature, any change in your tasks, dates, or dependencies will be automatically reflected.
Moreover, you can switch between views to get more flexibility. Besides the native greatly looking Gantt chart timeline, there are also the Board view and My tasks view.
If you already started your plan in MS Project but need to change it, import it directly to GanttPRO, in seconds.
GanttPRO provides:
Intuitive project management, robust portfolio and program management with a high-level picture.

Team collaboration with comments, real-time notifications, attachments, and mentions.

Advanced resource management: manage resources from all your projects in one place, see their availability, who is overloaded/underloaded, and with the help of drag & drop simplicity, redistribute tasks.

Task time tracking.

Advanced export and Sharing.
You can try a 14-day free trial or book a personal demo. A plan for 1 user starts from $15 if billed annually. Team plans start from $8.90 per user if billed annually.
Companies are quickly finding that traditional, siloed, on-premises project planning and task management tools don't work well in today's environment. These tools are too complex and too narrowly focused and do not have the real-time information, the responsive planning, and flexibility required to keep everyone in the loop and everything on track. While it's easy to download a simple task management tool, they do not support the collaborative interaction needed to complete process or project-related tasks. By contrast, delivers secure, cloud-based collaborative work management solutions built on the vision of business agility.
Discussions, tasks, projects, and portfolios are all accessible from Clarizen's scalable enterprise platform. Our intuitive, easy-to-use and flexible solution offers a single source of information to improve work execution, collaborate in-context, optimize resources and respond faster. Clarizen provides:
• Centralized project and portfolio management – organize complex projects and automate workflows
• Change and issue management – track, manage and prioritize change requests and resolve issues
• Resource optimization and robust collaboration – execute on feedback and tasks in real-time to streamline how you work
Zoho Projects is a MS Project alternative that has a simple, easy-to-use interface that also comes with a mobile application. Zoho Projects has extensive Gantt chart features and capabilities at an affordable price range which creates an all-round project management experience. It has an intuitive Gantt chart that can be operated with simple drag-and-drop actions. It supports all four kinds of dependencies and contains a critical path and baseline to help avoid delays.
Zoho Projects comes with features like task management, time tracking, and resource utilization. All projects can be split into milestones that you want to reach at various time periods. Task management is easy with features like custom fields and statuses, task recurrence, reminders, and a Kanban view. You can manage your time by splitting and allocating your available hours to all your work items.
The resource utilization chart comes with simple seesaws that depict the workload of your resources. While allocating tasks, you can easily see who is over-utilized, under-utilized, or unavailable too. Collaboration is possible with any of the project's stakeholders with interactive feeds and forums, wiki pages and built-in chat.
Zoho Projects integrates with several Zoho applications like Zoho CRM, Zoho Books, Zoho People, and other applications like Office 360, Google Drive, G Cal, GitHub, BitBucket, and Crashlytics. Zoho has a Marketplace that has several pre-built extensions. Zoho Projects also has support engineers and live chat support to help with onboarding.
Zoho Projects costs from $3/user/month. The available plans are Standard, Premium, Express, and Enterprise.
Microsoft Project's advanced features are meant for formally trained project management professionals, while Workzone provides robust features designed to be used successfully by the entire team, even those with no background in project management.
Unlike MS Project, Workzone includes five-star customer service. In fact, Workzone has a battle-tested approach that includes comprehensive onboarding and unlimited support. For anyone who struggles to make MS Projects useful to their teams, I'd recommend Workzone if for nothing else than the level of training and ongoing coaching that they offer.
Workzone's interactive Gantt Charts, 10,000 ft project portfolio view, and project calendar allow teams to always know what's going on and avoid bottlenecks. In the Gantt charts, Workzone links dependent tasks and uses a specific task's end date to calculate the following task's start date for projects with tasks that follow a set sequence. Plus, it automatically notifies the next party downstream when the dependent task is completed. In addition to those features, it offers secure document management and file-sharing, file versioning, customizable reporting, resource and task management, user permissions, and time tracking to keep teams productive. The software is cloud-based and offers automated emailed reports with up to date project status information.
Already an MS Project user? Import your Microsoft Project files directly into Workzone. I'm not sure if you can export .mpp files, but I do know that the tool offers file sharing at various permission levels as well as workload reports, so it's easy enough to share out your resource plans.
Workzone has integrations with over a dozen standard workplace tools for comms, accounting, CRM, etc. Notably, it also integrates with MSTeams, so that could be useful for anyone who can't leave the MS ecosystem fully. You can also extend Workzone's functionality through their extensive API and Zapier.
Workzone pricing starts at $40/user/month for up to 5 users. Price per user lessens with the number of users…for instance, for 15 users the price per person starts at $24/user/month.
Well done for making it all the way down to the bottom. Here's your prize. Not many people seem to be aware of this product, and even Microsoft keep pretty quiet about it, but there's an alternative to spending $500 on a Microsoft Project licence, you can pay as you go. and get the control and capabilities of Project Professional 2019 from virtually anywhere as an always up-to-date desktop subscription through Office 365.
The upside is that you get what you wanted from the start; you don't need a Project alternative when you can actually pretty much have the real deal. The downside is that all those bells and whistles and add-ons that you can get with some of the other products might actually be quite useful after all.
Microsoft Project Pro for Office 365 costs from $30/user/month.
Résumé des meilleures alternatives à Microsoft Project pour la création de diagrammes de Gantt
Il est facile d'être submergé par l'éventail déconcertant d'alternatives à Microsoft Project. Ci-dessous, nous avons résumé dans un tableau facile à lire les informations de base sur les outils décrits dans cet article. Nous avons étudié les prix et la disponibilité des versions d'essai et de démonstration gratuites pour vous permettre de faire une comparaison côte à côte beaucoup plus simple.
Alternatives MS Project gratuites
D'autres logiciels de planification de projets qui valent la peine d'être considérés :
Il y a de nouveaux enfants sur le créneau du diagramme de Gantt! Je n'ai pas eu l'occasion de les examiner correctement, mais si rien de ce qui précède ne fonctionne pour vous, cela vaut la peine d'y jeter un coup d'œil :
Vous voulez de l'aide pour réduire les options?
Cet outil est très utile. Nous nous sommes associés à Crozdesk pour vous donner accès à leur "Software Finder".
Si vous saisissez certains détails sur votre projet et les fonctionnalités que vous recherchez dans un outil de gestion de projet, une liste d'outils correspondant à vos préférences sera générée. Vous fournissez votre email, et ils vous envoient un beau guide PDF avec un résumé de vos meilleures options.
Questions à se poser au moment de choisir parmi les meilleures alternatives à Microsoft Project
[thrive_2step id='8264′]


[/thrive_2step]
Alors, quel est le meilleur logiciel de planification de projet à utiliser comme alternative à Microsoft Project? Cela dépend vraiment si vous souscrivez ou non aux exigences que nous avons énoncées ci-dessus.
Si vous êtes à la recherche de quelque chose de plus que cela, alors une des solutions basées sur le cloud comme Smartsheet fonctionnera probablement bien. Comme je me retrouve souvent hors ligne, dans les avions et dans les régions sauvages de la Colombie-Britannique, il me manquerait une application de bureau pour produire mes .mpp en déplacement. Bref, ma préférence va donc à Microsoft Project Pro pour Office 365. Il fait tout ce que je veux qu'il fasse, dans le format qu'il me faut. Oui, c'est une sorte d'échappatoire, mais ça marche, et ce n'est pas plus cher que n'importe laquelle des alternatives les mieux payées.
C'est comme ça que j'ai pris ma décision. Voici quelques questions à vous poser lorsque vous choisirez la bonne solution de rechange pour votre projet de MS :
Où le diagramme de Gantt et le planning du projet sont-ils utilisés dans votre workflow?
C'est un peu un fourre-tout, mais en choisissant une alternative à Microsoft Project, il vaut la peine de réfléchir à la façon dont vous gérez les estimations, les tâches, les ressources, les budgets, les risques, les feuilles de temps et les rapports de projet. Il y a des fonctionnalités dans Microsoft Project qui supportent cela, et beaucoup d'alternatives les incluent aussi.
Comment utilisez-vous vos plans et calendriers de projet?
S'il ne s'agit que de diagrammes de Gantt créés au début d'un projet et qui ne sont pas mis à jour, c'est très différent de l'exigence d'un outil qui nécessite des mises à jour quotidiennes.
Pensez à l'utilisation que vous faites des calendriers de projet; les imprimez-vous tous les jours et faites-vous le point sur l'avancement du projet? Comment partagez-vous cette information avec l'équipe de projet et la direction? Pensez aussi à la façon dont vous mettrez à jour l'échéancier tout au long du projet.
Qui l'utilisera?
Il vaut la peine de se demander si ce n'est que le chef de projet qui met à jour le plan de projet ou si l'équipe le fait aussi. Si le calendrier du projet doit être activement mis à jour par l'équipe, il vaut la peine d'envisager des outils faciles à utiliser et nécessitant un minimum d'intégration.
Quels autres outils utilisez-vous?
Microsoft Project s'intègre et joue bien avec ses amis Microsoft, SharePoint et Project Server qui sont des solutions d'entreprise capables de faire des choses incroyablement intelligentes avec Power BI, Internet des objets, robots et apprentissage de machine. Microsoft Project s'intègre également à de nombreuses autres applications et outils, y compris JIRA en utilisant le plugin Ceptah et Daptiv PPM.
Êtes-vous toujours connectés?
Les applications de projet en Cloud peuvent être formidables, et elles peuvent être mises à jour en temps réel avec des informations en temps réel, mais elles ont besoin d'une connexion Internet active pour fonctionner. Si vous travaillez hors ligne et que vous n'avez pas de réception cellulaire, par exemple dans un avion, vous aurez besoin d'une application de bureau à la place.
Quel est le coût?
Le coût de Microsoft Project tend à être l'une des principales raisons pour lesquelles les gens cherchent une alternative. Microsoft Project n'est pas bon marché, mais saviez-vous que si vous faites une recherche rapide sur Amazon, vous pouvez trouver la dernière version de Microsoft Project 2016 pour moins de 600$?
Envisager les projets par rapport aux utilisateurs
La plupart des alternatives à Microsoft Project sont tarifées sur la base du coût par utilisateur. Donc, pour déterminer quelle solution est la plus abordable, réfléchissez à ce qui vous convient le mieux; s'agit-il d'un outil que de nombreuses personnes au sein de l'organisation doivent utiliser, ou est-il utilisé principalement par le chef de projet?
Considérez le coût de possession à vie
Bien que les applications Web puissent sembler abordables à court terme, coûtant généralement environ 15$/utilisateur/mois, le coût de possession sur 3 ans est en fait la même chose qu'acheter une copie de Microsoft Project. Ainsi, avant de décider de s'abonner à un service, envisagez d'acheter une solution non-cloud basée sur un ordinateur de bureau comme :
La plupart des alternatives à MS Project basées sur le cloud offrent au moins une offre de freemium dérisoire qui pourrait être suffisante pour vous :
Résumé
Bien que Microsoft Project puisse sembler un outil facile à remplacer, lorsque vous pouvez vous abonner à Project Online Professional pour 30$/utilisateur/mois, il vaut la peine de peser toutes les options avant de vous abonner à une option en mode cloud.
Mais si vous ne l'utilisez pas tous les jours, et que vous avez juste besoin d'un simple planificateur de projet Gantt, il existe de nombreuses options intéressantes, bon marché et même gratuites pour vous.
Qu'en pensez-vous?
Pensez-vous que nous avons oublié quelque chose? Y a-t-il d'autres bonnes alternatives à Microsoft Project pour la planification de projets, la création de diagrammes de Gantt et la planification de projets? Nous aimerions savoir si vous avez des suggestions, des conseils ou des réflexions sur l'utilisation de ce type de logiciel de planification de projet – pourquoi ne pas les partager en utilisant les commentaires ci-dessous?