Utiliser un logiciel de suivi du temps n'a pas besoin d'être pénible! En tant que chef de projet au sein de diverses équipes d'agences, j'ai utilisé ma juste part du logiciel de suivi du temps – à la fois pour suivre simplement le temps et aussi pour suivre les budgets et estimer les projets futurs. Chaque équipe est différente, c'est pourquoi j'ai choisi une poignée des meilleurs outils de gestion du temps que je recommande, ainsi que des résumés de leurs caractéristiques, leurs prix et leurs principaux avantages et inconvénients pour vous aider à choisir le bon outil de suivi du temps pour vos projets.
Comparez rapidement le meilleur logiciel de suivi du temps
Accédez directement aux meilleurs outils logiciels de suivi du temps.
En tant que chefs de projet essayant de gérer les budgets des projets et d'obtenir de nos équipes un suivi précis de leur temps, nous utilisons des outils de suivi du temps à de nombreuses fins autres que le remplissage des feuilles de temps.
Les outils de gestion du temps peuvent être coûteux, alors j'ai cherché un bon nombre des meilleurs logiciels gratuits ou presque gratuits de suivi du temps. Plus important encore, cependant, nous recherchons les meilleurs outils de leur catégorie qui sont si faciles à utiliser que les gens veulent vraiment soumettre leurs feuilles de temps. Imaginez un peu ça!
Logiciel de suivi du temps – pourquoi est-ce important?
Les logiciels de suivi du temps et des dépenses ne sont pas l'idée que tout le monde se fait d'une fête, mais c'est un mal nécessaire dans le monde de l'agence numérique, pour les services professionnels et la consultation lorsque vous facturez le temps et le matériel ou la facturation à l'heure et que vous avez besoin de suivre la consommation budgétaire. De même, la facturation n'est pas amusante, mais elle est nécessaire et nécessite une feuille de temps précise pour fonctionner.
Fondamentalement, il y a de l'information sur le budget et le suivi financier qui est nécessaire pour maintenir une entreprise en vie; nous avons besoin de connaître les éléments essentiels du budget du projet:
Sommes-nous au-dessus / au-dessous du budget du projet?
Sommes-nous sur la bonne voie pour atteindre le budget?
Quel est le montant à facturer au client?
Dans quelle mesure le projet, le travail ou le client est-il rentable?
En tant que gestionnaires de projet, nous attachons également de l'importance à l'exactitude des rapports sur les feuilles de temps afin de pouvoir fournir des estimations analogues fondées sur le rendement antérieur des projets. Afin d'estimer correctement, nous devons être en mesure d'examiner les données des feuilles de temps, dans le logiciel de suivi du temps et d'évaluer le montant qui devrait être facturé pour le prochain projet. Nous avons besoin de données fiables et précises sur les rapports de temps et de personnes pour utiliser correctement le logiciel de suivi du temps.
À moins que vous n'ayez aucun intérêt dans l'effort que nécessite la livraison de votre projet et la rentabilité de vos projets, il n'y a aucun moyen d'éviter la pénibilité des feuilles de temps, des logiciels de suivi du temps et des rapports d'heures.
Le problème, c'est que si le logiciel de suivi du temps que vous utilisez est vraiment horrible et pénible à utiliser, alors personne ne veut l'utiliser, et les données que vous en obtenez peuvent être presque inutiles.
Le suivi du temps et les rapports doivent-ils être vraiment douloureux? Il doit sûrement y avoir de supers logiciels de suivi du temps, non?
Le meilleur logiciel de suivi du temps?
Il est évident que le meilleur logiciel de suivi des temps doit être capable de gérer simultanément de grandes équipes, de nombreux clients et de nombreux projets. Mais au-delà d'un produit qui fonctionne bien pour saisir le temps, nous devons réfléchir à ce qui se passe avec l'information sur le suivi du temps; comment est-elle utilisée pour une estimation, comment est-elle suivie et, une fois suivie, comment est-elle facturée?
En choisissant le meilleur outil de suivi du temps, il vaut la peine de réfléchir à l'ensemble du flux de travail de votre agence ou de votre studio, et de penser à l'expérience de bout en bout – de la personne qui établit le devis à celle qui effectue le travail, en passant par celle qui le facture ; comment tout cela s'intègre-t-il?
Que faut-il donc pour bien suivre le temps? Nous avons identifié cinq aspects clés des logiciels de suivi du temps qui, à notre avis, facilitent la gestion des projets numériques.
Les gens l'utiliseront-il vraiment? Le logiciel doit être beau et facile à utiliser.
Il intègre facilement le suivi du temps aux projets et aux tâches? Il doit être relié à une source de vérité sur les clients, les projets et les tâches.
Il s'intègre avec les devis et le suivi? Il devrait facilement créer une estimation ou un devis de projet, puis être en mesure de faire le suivi des estimations par rapport aux chiffres réels à l'aide de rapports visuels et d'analyses.
Il s'intègre bien à la facturation? Il doit être facile de transformer les rapports de projet et les chiffres réels en estimations à envoyer aux clients.
Il s'intègre bien avec des applications tierces? La possibilité d'intégration avec des logiciels de comptabilité comme Quickbooks ou Xero est particulièrement utile.
The Digital Project Manager est sponsorisé par le lecteur. Lorsque vous cliquez sur les liens de notre site, nous pouvons gagner une commission. En Savoir Plus.
monday.com is a project management software with time tracking features that has done away with a lot of the trimmings of typical management tools and focused on simple, visually intuitive layouts that help clarify the sequence of work.
monday.com features for managing projects include resource and project management, time tracking software, collaboration, and reporting features. For example, users can upload and attach files to cards, make comments, mention teammates, and more. It also offers a great project reporting dashboard that can collect data from multiple boards, allowing better tracking abilities of progress.
And while monday.com doesn't offer a complete set of tools for project accounting and invoicing solution as other tools, you can use monday.com to track hours, timelines, and invoices. You can assign owners to new tasks, prioritize each item, set due dates and know exactly how much time is spent on each project and task. You can also keep track of time on their app.
monday.com's integrations include business apps like Slack, Google Drive, Gmail, Google Calendar, Jira, GitHub, Trello, Dropbox, Typeform, and many more, accessible via Zapier.
You can try monday.com for free.
freemium version
Traqq is currently offered in beta and is free to use with no functionality limitations.
Traqq is a free employee time-tracking program that boosts productivity and performance via automated monitoring tools like screenshots, screen recordings, team activity levels, app, and web monitoring.
The time tracker works both online and offline, on Windows and Mac systems, and syncs all your data when you have a good Internet connection. Measure and analyze the activity levels of everyone on your team with online timesheets, find your best-performing employees, and coordinate your least-performing ones.
Screenshots and screen recordings can be enabled or disabled by the account owner and are taken in the background with no distraction to ongoing work. The quality of collected screenshots and video clips is intentionally blurred to the extent that would prevent sensitive and personal information (such as private messages or passwords) from being visible. However, you can still get a good idea of the employee's activity.
Traqq allows you to monitor typing and clicking for accurate activity stats and get a real insight into your team's productivity. With the app and website monitoring feature, managers can find out what apps or websites employees use over their workday.
You can add people to groups, give them different access rights and easily create various reports to build a full image of team performance. There is also the option to change the recorded time if you forget to turn the tracker on/off or you encounter unexpected circumstances.
Traqq takes personal information and user privacy seriously and uses government-level encryption for their protection.
10,000ft, a high-level project and resource management software, helps modern teams make confident decisions about project planning, team capacity, budget forecasting, team utilization, and hiring needs in real time.
Built-in timesheets, mobile time tracking, and expense tracking, enables you to create rich project reports by filtering project data with just a few clicks. Reports can give insight into historical data or offer a forecasted view of team utilization, actual vs. planned time reports, budget tracking, expense reports, and projects in the pipeline.
Over 1,000 of the most innovative companies in the world rely on 10,000ft, from 10-person shops and 100-person teams within global brands to 1,000+ person professional services firms. 10,000ft has been recognized for its design excellence with awards from FastCo, SXSW, IxDA + IDSA.
10,000ft easily integrates with a variety of internal workflows and software suites. Additionally, it provides a flexible API and Zapier integration that can connect with top operational tools for analytics, communications, PM, ERP, and finance.
With a unique project and resource matching feature, 10,000ft helps match team members to the project's requirements according to different criteria like disciplines, skills, availability, and more.
Pricing starts at $25/month.
Wrike is a powerful, easy-to-use time tracking software trusted by 20,000+ organizations worldwide. The tool is suitable for teams with anywhere from five members to an unlimited number of members. It's highly configurable and users can customize workflows, dashboards, reports, request forms, and more.
Wrike offers automatic timers and the ability to log time manually, as well as simple reports to see exactly how time is being spent each week. Users can drill down to an individual or project level. Wrike also features advanced reports for project or individual performance, resource management and allocation, and more. Schedule real-time insights to be sent to your inbox for a picture of overall time management.
Wrike has an easy-to-use, intuitive interface and navigation with distinct spaces, folders, and tasks. Toggle between the home screen and timesheets, dashboards, calendars, reports, and an activity stream for notifications and messages. Wrike has a dedicated help center with interactive training, videos, a 'Getting Started' guide, and a thriving community.
Wrike offers 400+ pre-built native integrations, including the most popular file management software from Microsoft, Google, and Dropbox, along with sales and marketing software from Salesforce and Marketo.
Pricing starts at $9.80 per user per month, although a free version is available. There are four different price points, including plans which offer the ability to invite free external collaborators to a paid account.
Paymo is a full-featured work management tool that pairs task management with advanced time tracking functionalities under an intuitive digital workspace. The platform is a popular option because it also integrates planning, resource management, and invoicing, to help you manage your entire workflow and ensure you're getting paid fairly.
In Paymo, time tracking can be done either via an in-app web timer or manually through the Timesheets module, in case you forgot about the web timer in the first place. There's also a free desktop widget available for those who are more comfortable working from their Mac, Windows, or Linux taskbar.
If you attend conferences or client meetings and still need to keep track of them, use the mobile app for Android and iOS. They also work offline, just in case you lack Internet connection.
Designers can use the Adobe CC Extension to track time within any Adobe tool with a 2017 or newer license (InDesign, Photoshop, InCopy, Illustrator, and Premiere), while working in parallel at their design sketches.
All time logs are instantly recorded into the Timesheets module to give you an accurate insight into how your team is spending their time. You can then easily turn them into time reports that will help you invoice your clients, spot any bottlenecks, and act as accurate benchmarks for your future projects too.
If you find yourself multitasking or forgot to start your tracker, use PaymoPlus as an automatic time tracking option. The tool tracks all the time spent within a browser tab, file, website, or software. All you have to do is hit Record and you're all set. At the end of the day, what's left is to pair up your time entries with their corresponding tasks or set up a rule to do this for you.
Paymo also provides different integration options with tools like Zapier, Google Apps, GrandTotal, or LambdaTest. To customize your own integrations, access Paymo's API and build them to suit your team's needs.
Paymo's time tracking features are free to use for individual users, while paid plans start at $9.56/user/month with a 15-day free trial.
Forecast takes advantage of Artificial Intelligence (AI) to support your estimates in becoming better and more accurate. Total time spent on tasks will automatically be benchmarked against your estimates and the AI learns from this to improve future estimates, thereby reducing your risk of under- or over-estimating your projects. This will have a significant impact on the effectiveness of your resource planning, enabling you to improve your delivery and profitability.
Forecast is a full resource project management solution that lets you track time using any method you want. Effortlessly track time on the projects and tasks you are assigned, whether on the go using mobile iOS and Android apps or directly on the web. It's great for distributed teams and has both daily and weekly timesheet views so you can track time the way that suits you. Set up weekly or daily reminders to ensure that everyone tracks their time correctly. Keeping track of budgets and estimates becomes second nature with Forecast.
Forecast is fully integrated with the most used web apps and they can seamlessly be installed from the app catalog. For instance, the deep Jira integration makes Forecast ideal as a time tracking and resource planning add-on. Forecast's functionality covers a large spectrum of the capabilities needed to run and manage projects and people effectively, with as little overhead as possible. Forecast can tell you if your project is profitable, how much money your team is making and whether or not your favorite client is also bringing in the most for the bottom line.
Forecast is currently used in 40+ countries worldwide, by agencies, consulting companies, and enterprises – it has Lite, Pro, and Enterprise options that cost from $29/user/month (14-day free trial).
actiTIME is a time tracking software designed to keep track of hours spent on projects, and it also allows project managers to analyze hours and timesheets to make informed decisions about estimates, invoices, and more.
actiTIME allows you to create projects and allocate tasks to team members so you can keep track of time per project and per task. Project managers can collect data on employee performance, as well as project costs and revenues, and review it in reports and charts.
This tool also offers the ability to compare estimated vs. actual time, as well as the ability to use that information to create invoices and adjust estimates as needed. These features foster a comprehensive and objective analysis of individual and team performance.
actiTIME is highly flexible and configurable to a diverse set of needs and preferences. It can also be integrated with other project management apps through Zapier or their API.
actiTIME offers free plans for teams of up to three members. Paid plans start at $5/user/month, and a free trial is offered.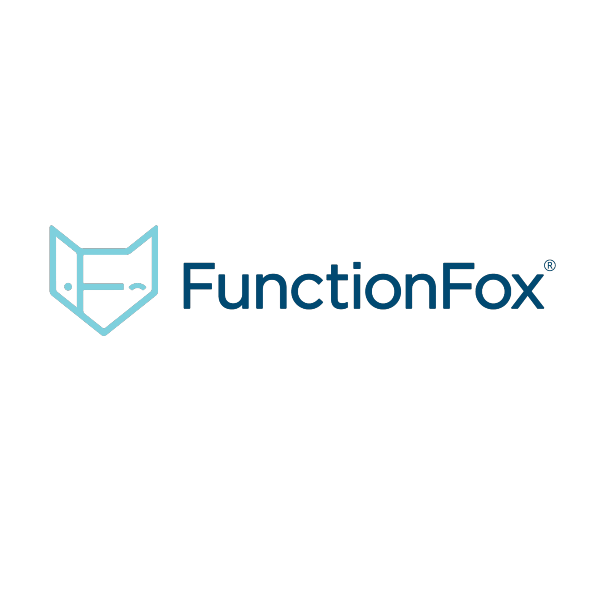 14 days free trial
Premier plan starts at $50/month for the first user, plus $10 USD/month for each additional user
Built by creative professionals for the creative industry, FunctionFox has the tools to help you manage your projects effectively. Whether working solo or with a team, users can track billable and non-billable work. FunctionFox is designed to reduce your admin time and improve productivity.
Powerful time tracking tools allow you and your team to track time simply and efficiently on projects and clients. Use the timer function to track time as you work, or add time in manually. Time summaries can be reviewed in a daily, weekly, or monthly view.
In addition to time tracking features, FunctionFox also includes features for managing project timelines, budgets, and expenses to ensure that you are not over or under servicing clients.
FunctionFox is easy to use and made even easier with the tutorials and support provided. The tool provides dedicated onboarding, and all customer support is unlimited, ongoing, and included in the subscription cost. The FunctionFox website also includes a help center, and there are detailed help files included within the software itself.
Pricing for the FunctionFox Premier plan starts at $50 per month.
Pros
Well-suited for creative teams and agencies
Supports both billable and non-billable time tracking
Built-in client retainer tracking
Cons
Does not integrate with external programs like QuickBooks
Gantt charts and to-do lists only available through the Premier and In-House plans
Actually is a simple and easy to use time tracking tool. This software is suitable for small and medium-sized teams working with projects. Actually, it is easy to enter project hours on desktop and mobile without the frustration of complex forms, timesheets and user interfaces.
It is easy to input hours and view flex time balance. Managers can see missing time entries and check the overall hours by person or by the project. Team and individual flex time balance can be connected to different calendars for holidays—one can even create a calendar of their own. Actually also supports individual workday lengths fluctuating over time. This makes it really easy to track and report the hours of part-time employees. Reporting needs are met quickly with Actually's dynamic reports.
Actually's look and feel is fresh and modern, with an easy to use interface design.
Actually provides a simple to use JSON API for retrieving all the data you need for your reporting and other master systems. Actually can also be used for larger teams alongside existing ERP/PSA systems. Actually is also integrated into Silverbucket, the resource planning software, for the combination of agile and extensive project resource planning and hour tracking.
Pricing starts from approximately $4/user/month. 30 days of free trial available.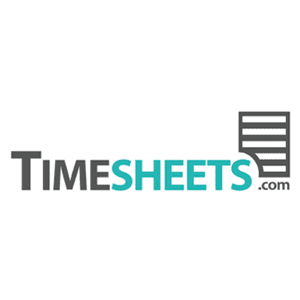 15 days free trial
From $4.50/user/month and $3.60/user/month for nonprofit organizations
Timesheets.com is a fully-featured time tracking software tool, complete with hourly time clock, project time, mileage and expense tracking, time off / vacation, and stacks of powerful HR functionality to support managing your team. Timesheets.com is easy to use and they offer the option to brand the service with your logo.
Timesheets.com integrates fully with projects and tasks and they offer flexible entry options with tracking projects in real-time using timers feature, single project entries daily, or fill in their timesheet at the end of the week. Budgets are easily managed and reporting is simple with the ability to use live, up to the minute data to drill down to separate out specific employees, projects, and dates.
Timesheets.com has some pretty powerful HR tools if you're looking for a more complete HR time tracking software solution that does more than just track time and expenses. The HR functionality includes powerful time off management with the ability to review accrued balances for vacation, and request approval for vacation time to manage and review the agency's time off in a single view on a calendar. The HR functionality also includes a suite of standardized employee documentation including employee training manuals, performance reviews, staff communication, employee files, and notes.
Timesheets.com has a QuickBooks integration and the data can easily be exported for other accounting software.
Timesheets has a 15-day free trial for all users. Once activated, pricing starts at $4.50/user/month and $3.60/user/month for nonprofit organizations.
D'autres outils logiciels de suivi du temps valent la peine d'être pris en considération :
Rien de ce qui précède ne fonctionne pour vous? Consultez la liste ci-dessous pour 15 outils logiciels de suivi du temps supplémentaires:

Vous voulez de l'aide pour diminuer les options?
Cet outil est très utile. Nous nous sommes associés à Crozdesk pour vous donner accès à leur « Software Finder ».
Si vous saisissez certains détails sur votre projet et les fonctionnalités que vous recherchez dans un outil de gestion de projet, une liste d'outils correspondant à vos préférences sera générée. Vous fournissez votre email, et ils vous envoient un beau guide PDF avec un résumé de vos meilleures options.
Qu'en pensez-vous?
Que croyez-vous que nous ayons oublié? Quels autres outils logiciels de suivi du temps ou logiciels d'emploi de temps avez-vous trouvés que nous ne connaissons pas? Nous aimerions savoir si vous avez des suggestions, des conseils ou des idées sur l'utilisation de ce type de logiciel – pourquoi ne pas les partager en utilisant les commentaires ci-dessous?
Our friend and supporter: