En este artículo encontrarás una reseña experta de las herramientas de gestión de proyectos para que puedas escoger el mejor software de gestión de proyectos para tus proyectos.
En las agencias digitales que trabajan de manera muy rápida, es probable que el gerente de proyecto promedio utilice una docena de aplicaciones de administración de proyectos diferentes para mantenerse al tanto de la lista de tareas, la cual se mantiene en constante cambio. Este artículo lo ayudará a reducir las opciones para seleccionar el software de PM correcto respondiendo algunas preguntas comunes y ofreciendo una comparación de las herramientas de gestión de proyectos junto con los criterios utilizados para evaluarlos.
¿Cuáles Son las Mejores Herramientas de Gestión de Proyectos?
Esta lista de herramientas de administración de proyectos incluye una reseña de las características, precios, integraciones y pros y contras de las siguientes herramientas:
A continuación encontrarás una descripción general de la administración de estas herramientas de administración de proyectos, con capturas de pantalla, resumen de funciones, y precios.
Ir a reseñas de herramientas de gestión de proyectos
Conceptos Básicos de la Gestión de Proyectos
¿Acabas de darte cuenta de que no buscas un software de gestión de proyectos? Eche un vistazo a otras herramientas útiles:
Compara y Evalúa Rápidamente las 15 Mejores Herramientas de Gestión de Proyectos
La gestión de proyectos es una industria amplia: en nuestra reseña de herramientas de gestión de proyectos hemos seleccionado las plataformas que son las mejores para las agencias. Por supuesto, algunas de estas pueden adaptarse a diferentes entornos (TI, salud, finanzas), pero estamos enfocados en cómo funcionan para los equipos digitales en las agencias. Estos incluyen:
Sigue leyendo para conocer el mejor software de gestión de proyectos para agencias y estudios:
Reseña de las 15 Mejores Herramientas de Gestión de Proyectos
En esta publicación, hemos tratado de cubrir un amplio espectro de herramientas de administración de proyectos, teniendo en cuenta la complejidad, los precios y la funcionalidad. Pero todo se reducirá a tu flujo de trabajo y a la funcionalidad específica que necesitas para mejorar esa función. Echa un vistazo y aprovecha las pruebas gratuitas para encontrar las herramientas de gestión de proyectos que se ajustan a tu agencia o estudio.
The Digital Project Manager es financiado por sus lectores. Cuando haces clic en los enlaces de nuestro sitio, podríamos ganar una comisión. Más información.
monday.com is a great project management software because of the way the tool has done away with a lot of the trimmings of typical management tools and focused on simple, visually intuitive layouts that help clarify the sequence of work.
monday.com features for managing projects include resource and project management, time tracking, collaboration, and reporting features. For example, users can upload and attach files to cards, make comments, mention teammates, and more. It also offers a great project reporting dashboard that can collect data from multiple boards, allowing better tracking abilities of progress. And while monday.com doesn't offer a complete set of tools for project accounting and invoicing solution as other tools, you can use monday.com to track hours, timelines, and invoices.
Overall, it's a highly customizable tool that lets you work in whatever methodology—kanban or otherwise—that fits your project and team. You'll also find some useful workflow tools for automating parts of your process.
monday.com's integrations include project management apps like Slack, Google Drive, Gmail, Google Calendar, Jira, GitHub, Trello, Dropbox, Typeform and many more, accessible via Zapier.
monday.com costs from $17/month for two users.
Pros
Huge focus on collaboration
Long list of supported integrations
Easy to customize a workflow or Board
Helpful visual/color coding customization
Cons
Complex pricing rubric
No option to create recurring tasks
ClickUp is a project management software tool with powerful features for managing and completing all your team's projects in one platform. Users can plan projects, schedule tasks, and manage resources in a centralized workspace, as well as communicate and collaborate with team members and guests.
Task management features include task checklists, subtasks, and task templates, as well as the ability to filter, sort, search for, easily reorder, and view tasks in the manner most convenient for the team. Users can also create Gantt charts, calendars, and timelines to visualize tasks.
ClickUp also includes features for creating, sharing, and collaborative editing for Wikis and documents. Users can comment on documents and tasks, assign comments, and chat with other team members for increased communication and collaboration. Reporting features include the ability to create custom dashboards, as well as six built-in report types for team reporting.
ClickUp offers native integrations with Slack, G Suite, Dropbox, and many more tools, as well as over 1,000+ integrations through Zapier.
ClickUp's free plan is robust and includes all primary features. The unlimited plan starts at $5 a month per user and offers additional functionality.
Pros
Free forever plan allows unlimited members
Unlimited file storage on all paid account tiers
Can email (set-up) a task directly from Outlook
Cons
Read-only guest permissions are limited to paid account
Reporting suite is limited to paid plans only
Granular customization options results in a time consuming set-up
Smartsheet is a spreadsheet-like project management tool. It has won a few awards for quickly becoming a favorite business app. It's a nice project management software if you're comfortable working in Excel but wants a break from complicated formulas—Smartsheet performs all the calculations for you across multiple sheets. You can also add customized brand logos and set color themes for individual projects.
Smartsheet has useful project management features such as workflow automation and visualization of tasks in Gantt, calendar and card views. Team members get notified of critical changes in real-time, and the tool provides shared views, detail history, activity logs, automated alerts, reminders, and status reports to keep everyone aligned and informed. The Critical Path feature highlights all the tasks which directly impact your project completion date to keep an eye on important milestones. Reporting is a strong feature of this tool, with editable summary reports that you can easily export to Excel.
Smartsheet integrations include Microsoft and Google apps, as well as development essentials like Jira, and useful business apps like Salesforce, ServiceNow, Slack, Box, and Tableau. The platform is extensible through a REST API and webhooks.
Smartsheet costs from $14/user/month and offers a 30-day trial.
Pros
Sheet-to-sheet linking
Many project templates & resources
Ease of sharing
Easily customizable dashboards
Cons
Jira, Salesforce, Dynamics connector limited to Premier plan
Changes don't update in real-time
Can't customize chart colors
Clarizen is an enterprise-grade professional service automation software solution, designed to speed up the way you do business – integrating work, content, and process tightly together to enable more efficient working. Clarizen's real focus is making projects happen faster with timesaving workflows. Clarizen is a great project management tool if you have lots of repeatable projects that require repeatable processes as workflow automation is pretty flexible and powerful.
It covers off the PPM basics of task lists, schedules, docs and files, communications and reporting without breaking a sweat. Clarizen's project planning tools are a powerful mix of functionality across the planning, executing and controlling of a project. Within planning project workflows and full-featured resource, schedule and task planning tools. It also offers project and portfolio optimization so that you can easily and quickly align projects to business objectives.
For project execution, Clarizen enables everyone on the team to be aligned with a dashboard that enables teams to see how their contribution fits into the bigger picture. They can view the project timeline and milestones, budget, discussions, and shared documents.
Instead of being obligated to make educated guesses, project managers can make accurate data-based decisions that align project selection and investment with big picture priorities. Changing tasks and schedules takes a few clicks. Project managers can run hypothetical scenarios to see the impact of changes before they go live. They can also alert end users via their personal dashboard of any changes to their workload. Because resource scheduling is built-in, Clarizen delivers real-time insights into all available resources, schedules, and tasks.
Clarizen has some really powerful integration options out the box that is worth considering if you have other business-critical systems already in place. You can combine the power of Clarizen with other enterprise tools including Jira, SharePoint, Tableau, Salesforce and Intact with a subscription to an App integration. This means you won't have to play around with the APIs yourself. On top of integrations, Clarizen has an App marketplace to add additional functionality to the system. These include helpful add-ons like active directory sync, Excel reporting integration, and priority automation, many of which are free.
Clarizen offers a free trial and costs from $60/user/month.
Pros
Great graphical workflow editor
Completely customizable fields and panels
Strong focus on collaboration
Variety of ways to customise PM workflows
Cons
Higher learning curve
Could use better issue tracking
Only has 3 support mailboxes
Kintone is a project management platform that allows project managers to track, prioritize, and review their team's tasks for any given project workflow—no matter how complex.
This highly-customizable platform gives users the power to create a tailored project management solution using its drag-and-drop interface built for non-coders. Users can design the necessary workflows and easily review all related tasks.
Kintone's customization features include the ability to create automated reminders, filter tasks or project phases by data field or team member to generate custom reports or dashboard views, and automate handoffs between team members for multi-step workflows. You can also view, edit, and update workflows from the platform's mobile or desktop applications, so oversight doesn't stop when you leave your desk.
One of the Kintone's most valuable features is its built-in communication channels. These chat tools allow you to discuss projects with your team directly in the database, meaning your conversations and data stay connected. You can also create "spaces" for conversation organized by topic, team, project, or department. The best part is these spaces stay visible to everyone, so teammates who miss a discussion can come back later and catch up.
Kintone's project management tool also features integrations with Slack, Gmail, Google Calendar, Outlook, Tableau, Dropbox, Salesforce, HubSpot, and many more through Zapier.
Kintone starts at $24/user/month.
Pros
Flexible pricing that includes special deals for schools and NPOs
Admin accounts have access to tons of customization tools
Data is easy to pull and manipulate into good looking reports
Cons
No single-user plan available (minimum 5 users)
Limited to 5GB/user storage on every pricing tier
No native templates for common project types or documents
Forecast is an all-in-one platform for resource and project management, used in 40+ countries worldwide, by agency, software, and consulting companies. It's equipped with tools to manage everything from quote to invoice, plus it offers intelligent automation to predict project delivery dates, forecast capacity needs, and become more efficient. Their AI uses cumulative learnings from hundreds of thousands of projects and creates rules based on that user data.
Let's talk about features. The Auto-Schedule feature is great for project scheduling, providing estimates, automatically assigning resources to tasks. It's got a drag-and-drop module that lets you adjust plans and resources in an instant. Another cool feature is that the tool automatically builds a budget for every project with key financial metrics to track planned vs. actuals. It also supports various billing types (fixed price, time & materials) side-by-side and in real-time. It has advanced up-to-the-minute reports you can customize. And finally, the built-in timesheets are simple and intuitive which means you won't have to bug your team to fill out their timesheets.
Forecast also introduced a one-of-its-kind feature to manage projects in a retainer setup. A dashboard with retainer periods and totals lets you track the financials of ongoing projects without losing sight of staff workloads and time spent on delivery.
Forecast integrations include several turnkey integrations with mainstream project management tools and two-way sync with Jira on the market. It also complements accounting systems like Quickbooks and Xero with PM capabilities.
Forecast is currently used in 40+ countries worldwide, by agencies, consulting companies, and enterprises – has Lite, Pro, and Enterprise options that cost from $29/user/month (14-day free trial).
Pros
Predictive tasks for spreadsheets
Can manage resources across multiple projects
Easy to plan projects and timelines
Cons
Milestone data is lumped together rather than separated
Additional fee for onboarding/training
Higher learning curve.
Wrike is an award-winning project management software suitable for teams of five or more, as the software allows for an unlimited number of users. The tool is highly configurable and allows users to customize workflows, dashboards, reports, and request forms.
Wrike's simple interface enables users to switch between Kanban boards, interactive drag-and-drop Gantt charts, and traditional workload views, allowing them to choose how to visualize their priorities. Wrike also features task lists, subtasks, schedules, shared workflows, file sharing, and real-time communication and collaboration. Users can get advanced insights on their project with performance reporting tools, resource management and allocation, and more.
Wrike has an easy-to-use, intuitive interface and navigation with distinct spaces, folders, and tasks. You can switch between the home screen and timesheets, dashboards, calendars, reports, and stream (for notifications and messages). Wrike also has a dedicated help center with interactive training, videos, a 'Getting Started' guide, and a thriving community.
Wrike also offers a variety of specific solutions depending on the type of team or organization — including marketing teams and professional service teams. Users can also try a variety of templates for common organizational processes.
Wrike offers 400+ pre-built native integrations, including the most popular file management software from Microsoft, Google, and Dropbox, along with sales and marketing software from Salesforce and Marketo.
Pricing starts at $9.80/user/month. There are four different price points, including a free version and plans which offer the ability to invite free external collaborators to a paid account.
Pros
Different ways to view the same data
Holistic, comprehensive task modeling
Many options and opportunities to customize
Cons
No subtasks in the freemium plan
No offline access
Commenting system is pretty basic
awork is a project management software with an intuitive interface that allows creative teams and project teams to quickly adopt it within their day-to-day workflows.
awork includes features for organizing projects and tasks in to-do-lists, creating boards and timelines, managing resources, and collaborating with teammates. For example, teams can plan all their clients' timelines based on project templates, then assign the team based on their availability and start collaborating on tasks and files immediately.
awork has time tracking options built into the project management workflow, so teams can track their progress against project milestones. Customizable visual reports allow teams to further track metrics and progress.
While it features direct integration with common billing tools, awork does not offer the option to calculate charge rates or monetary budgets.
awork's interface helps ensure a fast learning curve for all users, including non-specialists, and does not require any in-depth project management knowledge. Personal onboarding support and a wide range of tutorials and best practices are included with an awork subscription.
awork's integrations include communication tools like Slack, Microsoft Teams, Google Drive, OneDrive, Google Calendar, Office 365, and Google Assistant, as well as with several billing solutions. More integrations are accessible via Zapier. Unlimited use of awork's open API is also included.
awork costs from $8/user/month. They also offer a 14-day free trial and a 30-day money-back guarantee.
Pros
Focus on intuitive interfaces
Unlimited access to personal support
Easy to automate recurring workflows
Clever time tracking options
Cons
No option to customize forms
Celoxis is a comprehensive and web-based all-in-one platform for project portfolio management and work collaboration. One of the world's most adopted tools in PM, Celoxis is the software of choice for brands like HBO, Rolex, Virgin Care, KPMG, Singapore Post, Del Monte, LG and Deloitte for streamlining their projects, processes and people.
Celoxis' real world project schedules and powerful interactive Gantt Charts packs all of the team and work dynamicities including geographically distributed project teams working in different timezones, part-time resources, unavoidable absences, interim resource swaps, and even inter-project dependencies.
Task management within Celoxis is strong and unique. Teams get an edge over other tools by eliminating multiple software they'd use otherwise. Celoxis lets them see their tasks and to dos, report bugs, manage tickets, or fill time all from a single tool. They also get relevant notifications to their inbox and can send updates directly even without logging in. Collaboration is powerful with project discussions, @mention comments, file sharing, document version control, and activity stream. 80% of their typical actions such as starting a timer, attaching a file or updating status can be done straight from their dashboards.
Celoxis provides a single source of truth for executives with a real-time project tracker, resource availabilities and utilization, timesheets, project finances, risks, issues and to-dos.
Celoxis comes with powerful analytical capabilities and their rich and interactive charts breathe new life into your project data. Organizations can leverage their built-in best practice reports and dashboards to gather 360-degree real-time insights around project health, tracking actuals vs estimates, team utilization and profit margins. With their exhaustive custom field library including formula fields, you can easily track all of your financial KPIs such as NPV.
Celoxis is extremely customizable and flexible when it comes to different organizations and industries. With their unique custom apps, you have the power to create and configure intuitive project and business processes within the project management system.
Celoxis is one of the few project manager software programs to be available both in SaaS and On-Premise flavors. SaaS costs $25/user/month and On-Premise costs $450/user one-time. Both require a minimum 5-user sign-up and come with 30-day free trial.
Pros
In-app timer for task tracking
Customizable widgets for groups or individuals
Percentage of project tasks-per-user feature
Very interactive Gantt chart
Cons
Some difficulty with report building
Complex menu structure
Resource planning is not automated
Nifty is a project management tool that reduces project development cycles and improves team productivity by measuring progress by milestones and ensuring organizational goals remain on schedule. Nifty allows you to manage tasks through Kanban or list views, has a built-in calendar that can be integrated with Google, and includes features for file and document sharing. Nifty also has some great collaboration features, such as individual discussion threads that are project-specific.
Nifty is flexible to your team's project workflow, and the cross-organizational project overview tab provides insights into high-level timelines, as well as task-level deep-dive analyses for projects. Nifty's help center assists with ensuring maximum team efforts on the platform.
Nifty allows you to import data from Asana, Basecamp, ClickUp, and Trello, and has native integrations with Slack, Zoom, GitHub, Dropbox, Google Drive, and Google Calendar, while its Zapier integration connects Nifty with over 1000 additional apps.
Pricing starts at $39/month.
Pros
Good chat feature within the system
Multitude of integrations
Easy document storage, creation, and management
Cons
No milestone templating
Clutter notifications in discussion streams
Cannot pin/highlight a discussion from the chat widget
Kissflow Project is a collaborative project management tool designed to focus on collaboration, transparency, coordination, and productivity. Tracking features are streamlined to provide a clearer view of items and tasks that actually matter.
Kissflow Project's customizable platform gives you total control and adapts to your team's needs. It offers multiple views for projects, including Kanban boards, list views, and swimlanes. The Project States function helps users reduce the amount of tracking they need to do by allowing team members to mark tasks with one of three statuses — on hold, in progress, and done.
The tool allows users to share project plans, documents, and other files, as well as discuss projects directly within the software. Team members also get reminders when due dates are approaching. Another great feature is the ability to set priorities and assign team members to them.
Kissflow integrations include native Microsoft and G suite integrations, and the platform offers a REST API and webhooks.
Pricing for Kissflow Project starts at $35 per month.
Pros
Multiple views like Kanban, lists, and swimlanes
On hold, in progress, and done states available for tracking progress
Powerful reporting features
Cons
No Gantt chart
No ability to set up recurring tasks
Not intended for complex projects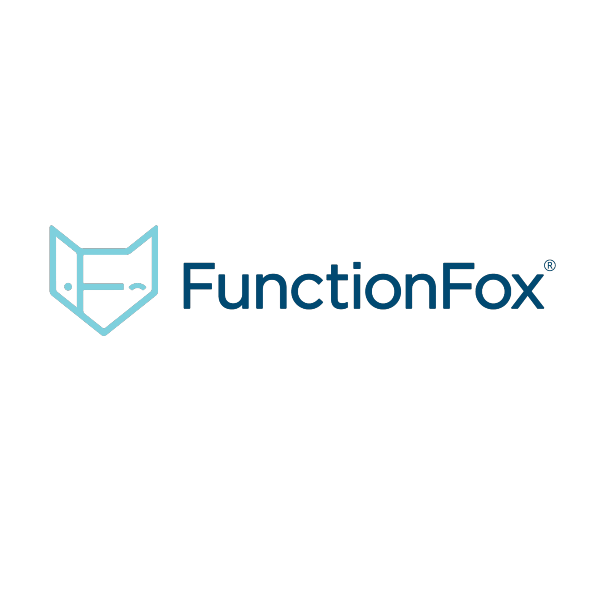 14 days free trial
Premier plan starts at $50/month for the first user, plus $10 USD/month for each additional user
Built by creative professionals for the creative industry, FunctionFox features user-friendly tools to help you create detailed project schedules, track your progress through interactive gantt charts and calendars, manage your resources with action assignments and to-do lists, and communicate and collaborate through the project blog. FunctionFox is entirely web-based so it allows both in-office and remote users to work together seamlessly.
FunctionFox's intuitive project scheduling tool allows you to allocate work to your team through action assignments, mark out important dates within a project using milestones, and schedule project meetings. Keep a close eye on your team's capacity through to-do lists and the availability tool, and monitor project timelines with interactive gantt charts and project calendars. The project blog feature allows your team to communicate in real time, and the tool also offers flexible, comprehensive reports that can be exported in an Excel format.
FunctionFox is easy to use and made even easier with the tutorials and support provided. All customer support is unlimited, ongoing, and included in the subscription cost. The FunctionFox website also includes a help center, and there are detailed help files included within the software itself.
Project scheduling tools are included in the FunctionFox Premier plan. Compatible with all up to date web browsers, users can also schedule projects and monitor deadlines while on the go using the mobile site, an iPhone/iPad, or Android apps.
Pricing for the Premier plan starts at $50 per month.
Pros
Multiple project views for easy project scheduling: calendar view, Gantt view, or table view
Actionable task assignment to do lists
Project blogs keep communication in a central location
Cons
Does not integrate with Google Calendars and other software
Gantt charts and schedules are only available through the Premier plan and In-House plan
ProWorkflow is a complete online project management solution. Teams can track projects from conception to completion and report back on all activity that happens in the meantime.
ProWorkflow considers tasks one of its most important assets, allowing you to specify start and finish dates, task assignees, hour allocations, and rates. It can then determine which of your staff might be available, based on how many tasks they're assigned to, when all of those tasks will be active, and how much time was allocated to these tasks. Tasks allow for both file sharing and messaging, so you'll always be fully informed and up to date on project progress.
The tool allows users to edit every aspect of the project throughout the whole project lifecycle, including things like dates, assignments, categories, and more. There are many elements that can be manipulated using click and drag functionality, such as the Gantt chart, the Kanban board, or assigning users to tasks.
The tool is also fairly straightforward with its layout — for example, all active projects and associated data can be found on the projects page, all info related to time can be found on the time page, etc.
ProWorkflow integrates directly with all of the most popular accounting platforms, like Xero, MYOB, and Quickbooks, as well as with popular file storage platforms like GSuite, Box, and OneDrive. There is also integration with SSO, like Azure. For everything else, the tool also integrates with Zapier.
Pricing starts at $20 per user per month. This specifically refers to staff access, with things like client and contractor access being cost inclusive. You can also receive help with onboarding and staff training, which is also cost inclusive.
Pros
Intuitive structure and navigation for organizing project information
Custom fields and no user caps make the system highly scalable
Powerful reporting tools enable easy insights into past efforts
Cons
No asset/inventory management functions
Budget/cost tracking largely based around hours spent, making profitability hard to track
Workload and availability don't account for leave/holidays/part-time staff
GanttPRO is a project management software based on Gantt charts and useful for managing all kinds of projects and teams from different spheres. It stands out for its intuitive interface and powerful features.
The software includes features for breaking down projects in an efficient manner into subtasks, sibling tasks, and subprojects, as well as set dependencies and milestones. To get more visibility, users can choose between the Gantt chart, Board views, and task dashboards. GanttPRO also offers handy task management features such as statuses, priorities, duration & estimation, progress, dates and deadlines, assignees, and more.
GanttPRO allows teams to collaborate in real-time using comments, mentions, and attachments. Also included are resource management and workload features for monitoring team member workload and tasks.
GanttPRO offers integrations with Jira, Google Drive, Slack, and other applications.
The software comes with a 14-day fully-featured free trial. For single users, it costs $15 per user per month. Team plan costs $8.90 per user per month.
Pros
Intuitive interface with a short learning curve
Multiple and flexible project views
Professional Gantt chart templates
Cons
Light on integrations
Lack of options to create recurring tasks
Nutcache is an all-in-one project management software designed for teams of all sizes. The tool enables users to easily manage every stage of the project lifecycle, from the initial project estimate to final billing through budget, time, task, and expense tracking.
Nutcache offers all the features you need to organize your workload better and see tasks that need to be completed or prioritized. Tasks can be grouped by either due date or project as well. Use the Gantt chart to plan, track, and visually organize tasks with easy drag-drop-and-click editing techniques.
Nutcache lets you use custom workflows, divide work into manageable chunks, assign multiple assignees to a task, define budget alerts, set budget tracking by hour or amount, use KPIs to stay on budget, and has a promising roadmap of features to come (like the introduction of a freelancer version of the app).
Integrations include Dynacom Accounting, PayPal, 2Checkout, Stripe, Authorized.Net, QuickBooks Online, Google Sign In, Google Drive, GitHub, Slack, and hundreds of other apps through Zapier.
Pricing starts at $6 per user per month.
Pros
Free version offers unlimited projects & tasks
Good time tracking & approval solution
Flexible project workflows
Cons
Limited 3rd party integrations
Reporting system can be improved
Gantt charts need more flexibility
Resumen de las Mejores Herramientas de Software de Gestión de Proyectos
A continuación, he aquí un resumen de las mejores herramientas y software de gestión de proyectos disponibles en el mercado.
Otras Herramientas de Software de Gestión de Proyectos Para Considerar
Aunque no se incluyen en esta revisión del software de gestión de proyectos, a continuación hay una lista de opciones de herramientas de gestión de proyectos adicionales. Revísala si aún buscas el mejor software de gestión de proyectos para tu agencia o estudio:
¿Necesitas Ayuda Para Reducir las Opciones?
Esta herramienta es bastante útil. Nos hemos asociado con Crozdesk para brindarte acceso a su «Buscador de software».
Si ingresas algunos de los detalles sobre tu proyecto y las funciones que buscas en una herramienta de administración de proyectos, generará una lista de herramientas que coinciden con tus preferencias. Sólo debes proporcionar tu correo electrónico y te enviarán una bonita guía en PDF con un resumen de las mejores coincidencias.
Los Mejores en su Clase – Programas de Proyecto de Una Sola Faceta
¿Pero cuál es la 'herramienta de gestión de proyectos correcta?' Hay muchas herramientas que hacen un solo trabajo relacionado con el proyecto, excepcionalmente bien. Estas son las herramientas especializadas en la planificación y programación de proyectos, seguimiento de hitos, comunicación, gestión de tareas, informes, etc. Herramientas como Slack, Microsoft Project, Harvest y Dropbox son ejemplos de estas herramientas especializadas. Las herramientas especializadas pueden ser excelentes, especialmente para un equipo pequeño o cuando se trabaja con requisitos sencillos o pocos clientes.
Las Herramientas de Gestión de Proyectos te Permiten Trabajar de Manera Más Inteligente
Sin embargo, si no eres cuidadoso, terminarás con una colección de programas de proyecto SaaS online que no guardan relación alguna y que no se sincronizan correctamente. Si usas una herramienta para la comunicación, otra para compartir archivos y otra más para la gestión de tareas, terminarás ingresando los mismos datos en cada aplicación.
¿Tal vez existe una mejor manera? En lugar de usar herramientas dedicadas y unirlas manualmente, utiliza una herramienta de administración de proyectos que incorpore la funcionalidad de datos compartidos. Esto facilita una mejor información, comunicación contextual y una gestión más directa de los equipos de proyectos y clientes.
¿Qué Hace Que Una Herramienta de Gestión de Proyectos Sea Buena?
Al definir una buena herramienta de gestión de proyectos digitales, nos centramos en herramientas que facilitan el aspecto de «hacer» de un proyecto. Eso significa reunir a la gente para crear algo increíble para el mundo digital.
Entonces, ¿qué se necesita para entregar un proyecto digital? Hemos identificado cinco aspectos clave de la funcionalidad que creemos que facilitan la entrega de proyectos digitales. Puedes usarlos para deshacerte de tus 'post-its', hojas de cálculo y correos electrónicos, y para ejecutar los proyectos de manera más eficiente.
Listas de tareas: los proyectos se componen de subtareas y sub-subtareas, listas y tareas pendientes. Ser capaz de delinear lo que se necesita hacer, cuándo, quién lo hace, es fundamental para que un proyecto se desarrolle bien.
Cronogramas: los cronogramas, calendarios y diagramas de Gantt te ayudan a saber dónde encajan las tareas dentro del esquema amplio de un proyecto. Esto es clave para poder entregar un proyecto a tiempo.
Uso compartido de archivos: a nadie le gusta perder el tiempo tratando de buscar archivos aleatorios. La capacidad de organizar y compartir archivos y activos clave del proyecto es importante para entregar un proyecto de manera eficiente.
Comunicación: la comunicación contextual específica del proyecto para analizar rápidamente las cosas y chatear con tu equipo y el cliente es vital para mantener las tareas en el buen camino.
Informes: como gerentes de proyecto, nuestro trabajo es saber si nuestro proyecto está o no encaminado. Por lo tanto, es esencial saber cómo avanzan las tareas de un proyecto, ¿se entregará a tiempo o no?
Pero Aún Faltan Cosas…
Sí, muchas. Con cualquier software de gestión de proyectos, debes trazar una línea entre lo que es esencial y lo que no. En nuestros criterios para las herramientas de gestión de proyectos, nos hemos centrado en la ejecución de un proyecto. Eso significa que no nos hemos centrado en la planificación, facturación u otra funcionalidad. Por esa razón, no nos hemos centrado en la estimación previa al proyecto o en los aspectos posteriores al proyecto del software de gestión de proyectos. Consulta nuestro artículo sobre las mejores herramientas de programación de recursos, si eso es lo que buscas. Dicho esto, hay muchas similitudes entre estas herramientas. Hemos tratado de resaltar la funcionalidad o características que, para nosotros, las hacen únicas.
¿Qué Opinas?
¿Qué crees que nos falta en esta reseña de herramientas de gestión de proyectos? ¿Tienes otros criterios para elegir una herramienta de gestión de proyectos para tu agencia o estudio? Nos encantaría saber si tienes alguna sugerencia, consejo o idea sobre el uso de este tipo de software de. ¿Por qué no los compartes en los comentarios?
Our friend and supporter: