Las Mejores Alternativas de Trello: Las 10 Herramientas Principales Kanban para Mejorar el Flujo de Trabajo de tu Proyecto
Hay docenas de herramientas Kanban excelentes por ahí. En esta reseña de las herramientas Kanban, analizamos detalladamente los siguientes programas:
La gestión eficiente de proyectos es la clave para dirigir un negocio exitoso, y el uso de la aplicación de flujo de trabajo más adecuada o la herramienta Kanban te ayudará a hacerlo bien. Por supuesto, todos están familiarizados con Trello, pero si estás buscando una alternativa económica o gratuita a Trello, necesitas saber cuáles son las que mejor hacen el trabajo. Es por eso que estamos analizando de cerca las mejores aplicaciones Kanban alternativas de Trello en el mercado.
The Digital Project Manager is reader-supported. We may earn a commission when you click through links on our site — learn more about how we aim to stay transparent.
Trello es una de las herramientas de administración de proyectos Kanban más conocidas disponibles en la actualidad y, debido a que ofrece una versión gratuita, a menudo es la mejor opción. Sin embargo, cuando necesites un poco más de tus herramientas Kanban, como la funcionalidad adicional o las integraciones que no vienen con la versión gratuita, tendrás que pagar por las mejoras y los usuarios agregados. Antes de inscribirte en algo que no satisfaga tus necesidades, vale la pena buscar alternativas a Trello antes de tomar una decisión.
Entendiendo Kanban
Antes de volverte loco con la alternativa gratuita de Trello, es útil saber para qué lo estás utilizando. Para discutir a profundidad qué es Kanban, puedes consultar nuestro artículo detallado sobre esta metodología de flujo de trabajo aquí. En resumen, Kanban es un método de gestión de proyectos y flujo de trabajo que te permite minimizar la multitarea, optimizar la eficiencia de tu trabajo en curso y mejorar la velocidad y la calidad del trabajo que produce tu equipo de colaboración y autogestión.
Con el software de tablero Kanban adecuado, puedes concentrarte en tus prioridades, mantener a tu equipo informado acerca de lo actual y lo que está por venir, y puede controlar un flujo constante de trabajo, especialmente en entornos con bastante trabajo como producción, agencias, asistencia y mantenimiento. Esta es una herramienta que te ayuda a gestionar el desarrollo ágil, gracias a los flujos de actividad, cuadros, tarjetas y una gama de características que te ayudan a visualizar y administrar tu flujo de trabajo.
¿Qué Hace que Una Herramienta Kanban Sea Buena?
Las necesidades de todos son únicas, pero la ventaja del método Kanban es que, una vez que lo aplique, puede estandarizar y optimizar su flujo de trabajo con relativa facilidad. Dicho esto, hay algunas herramientas que hacen el trabajo mejor y más efectivamente que otras, por lo que aplicamos algunos criterios de selección específicos al buscar las mejores alternativas a Trello disponibles en el mercado. Los criterios que utilizamos para evaluar estas alternativas lo ayudan a seleccionar una herramienta que permite un control óptimo de sus proyectos e incluyen el tipo de funcionalidad que desea que Kanban trabaje para usted.
Tablero Kanban: organiza tus tarjetas con límites de trabajo en progreso, sub-columnas, categorías de "tareas pendientes", "en progreso" y "hecho", tareas con listas de verificación, archivos adjuntos, múltiples miembros y seguimiento de tiempo.
Tarjetas Kanban: asigna tareas con listas de verificación y archivos adjuntos, ofrece diferentes vistas, la capacidad de vincular tareas, agrega jerarquía de tareas para ayudar a definir las tarjetas dentro de las tarjetas y asigna recursos, también proporciona modelos de tarjetas Kanban.
Análisis/informes: crea informes.
Automatización/Reglas Empresariales/IFTTT: personaliza el flujo de trabajo para adaptarse a tu entorno.
Integraciones: si la herramienta se integra fácilmente con otras herramientas de gestión de proyectos o desarrollo.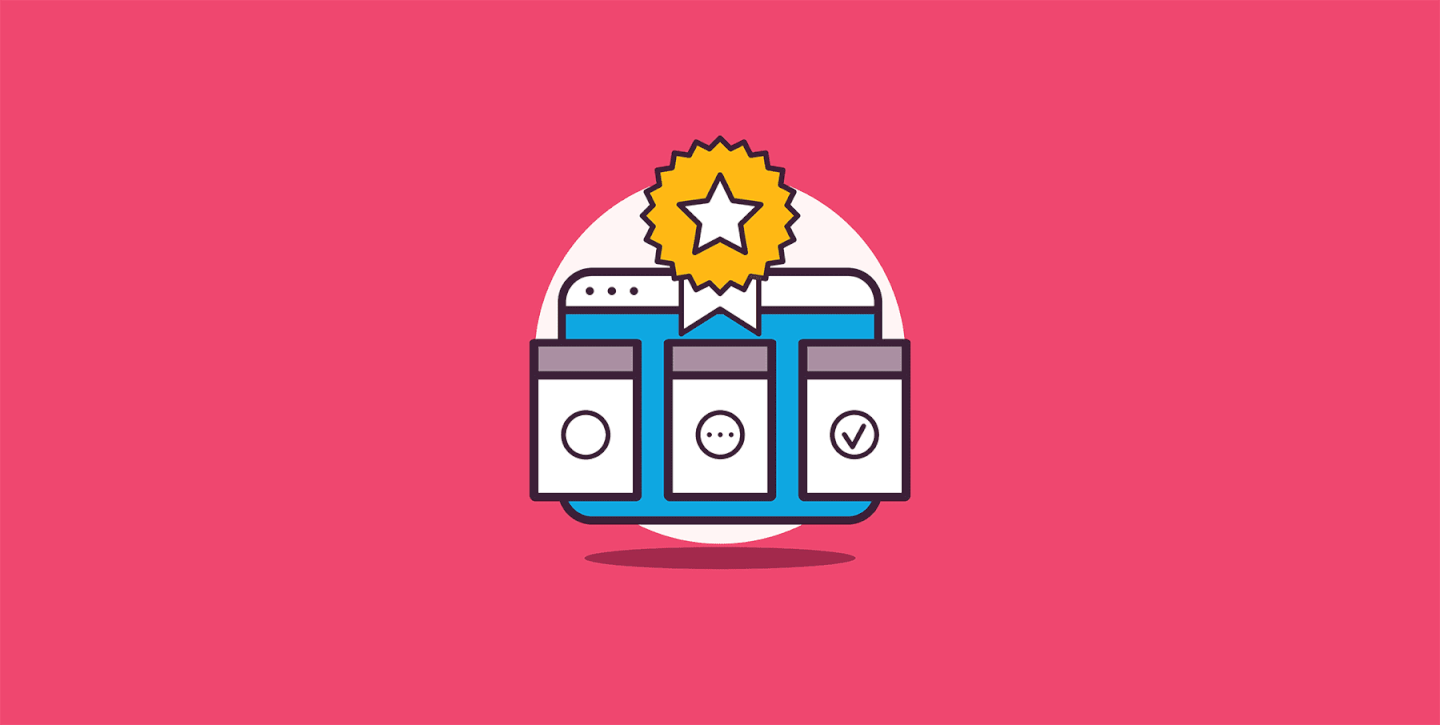 The Digital Project Manager es financiado por sus lectores. Cuando haces clic en los enlaces de nuestro sitio, podríamos ganar una comisión. Más información.
Estas Son Algunas de las Mejores Herramientas de Kanban:
Smartsheet is an entire online project management suite, but in the suite, they also offer some useful kanban tools. You start by setting up a pre-built Kanban sheet template, to which you can import any existing kanban board data from Trello, Microsoft Excel or Microsoft Project.
A useful feature of Smartsheet's kanban tool is that you can switch between traditional, grid, Gantt, and calendar views, helping you to see tasks in different ways. It offers all the kanban essentials like attachments, custom fields, and searching for or filtering cards based on different criteria.
In many ways, Smartsheet's kanban capabilities are comparable to Trello, but for the price, it does offer a few additional features like multiple views that are only available to Trello users through Trello's paid powerups.
Smartsheet offers most of the integrations you'd need in a kanban tool: integrations include Microsoft and Google apps, as well as development essentials like Jira, and useful business apps like Salesforce, ServiceNow, Slack, Box, and Tableau. The platform is extensible through a REST API and webhooks.
Smartsheet costs from $7/user/month, with a minimum of 3 users and a maximum of 25 users. They also offer a 30-day free trial.
monday.com, an award winning platform, is one of the few tools that prides itself in 'not being a project management tool'! They've done away with a lot of the trimmings of typical tools and focused on simple structures that help clarify the sequence of work that needs to be done.
This tool is a great Trello alternative that can actually offer quite a bit more than Trello can. monday.com features include multiple views of work—view as a list, on a map, on a Kanban board, in a spreadsheet, and other views. Users can upload and attach files to cards, make comments, mention teammates, and more. It also offers a great project reporting dashboard that can collect data from multiple boards, allowing better tracking abilities of progress.
Some standout features of this tool include tools to automate certain processes, as well as customizable task boards that lets users manage tasks by cards, assignees, due dates, hours spent, etc. Overall, it's a highly customizable tool that lets you work in whatever methodology—kanban or otherwise—that fits your project and team.
monday.com's integrations include project management apps like Slack, Google Drive, Gmail, Google Calendar, Jira, GitHub, Trello, Dropbox, Typeform and many more, accessible via Zapier.
monday.com costs from $17/month for two users. The company's customer support is available 24/7 by phone or email.
SwiftKanban from Digite is a powerful enterprise and portfolio Kanban tool for both co-located and distributed teams. It combines the best of visual management, Kanban, and Scrum to give you a powerful tool for lean/agile software development, visual project management, and business collaboration improvement.
SwiftKanban makes collaboration between multiple teams easier through better visualization of work. Teams working remotely can see the tasks that their colleagues are working on in real-time. SwiftKanban has a number of cool features built-in for defining work-in-progress (WIP) limits, card coloring, highlighting bottlenecks etc. It allows Product owners to define their backlog flexibly using a varied set of features. SwiftKanban is a great alternative to Trello since it offers way more features and customization options.
SwiftKanban also lets users automate actions within their Kanban board based on any criteria they set using rules. From simple IFTTT rules to automating repetitive tasks to complex configuration of cards and boards, SwiftKanban has it all. Plus, SwiftKanban comes with AI-capabilities built-in where users will be able to get suggestions for Similar cards when creating new cards, using historical data, saving time and eliminating duplication of work.
SwiftKanban can be integrated with a wide variety of enterprise-class tools such as TFS, JIRA, CA Agile Central and many others using its SwiftSync integration platform. It provides native integration with Slack and MS Teams. Using Zapier, you can also integrate SwiftKanban with a wide range of productivity apps like Google Drive, Gmail, Google Calendar, and GitHub. You can also use SwiftKanban REST APIs as service endpoints to interact with your boards remotely and perform various card functions.
SwiftKanban costs between $0-15/user/month for annual subscriptions and comes with a 30-day free trial of its enterprise plan.
MeisterTask is a beautifully designed and incredibly intuitive Kanban tool. Its Kanban boards can be customized to fit any workflow, from software sprints to sales funnels, and from editorial calendars to your company's onboarding process. Teams can collaborate on one simple platform, where they can communicate, work together on tasks, and easily track the time they spend on them.
With MeisterTask, you can not only visualize processes but also automate them in various ways. Creating recurring tasks, adding predefined checklists, notifying stakeholders when a task is completed, or ensuring that tasks are assigned and tagged correctly when they are moved to a specific section — all of this can be done automatically. Larger teams will find MeisterTask's sophisticated roles and permissions management as well as the insights gained through various statistics and reports particularly useful.
MeisterTask offers an extensive online help center, free webinars for new users, and fast email support in case you need to talk to a real person. However, thanks to MeisterTask's focus on simplicity, even companies who are just getting started on their journey to digital organization are usually able to get productive within minutes after signing up.
MeisterTask integrates with the mind mapping app MindMeister where you can brainstorm and plan with a mind map and then export it onto a Kanban board. MeisterTask comes readily integrated with popular tools such as Slack, Microsoft Teams, GitHub, Zendesk, Harvest, and various email apps. In addition to these native integrations, you can use Zapier or IFTTT to connect your projects with hundreds of other tools.
MeisterTask costs from $8.25/user/month. They also offer a free plan with limited functionality.
freemium version
10 days free trial. No credit card required
From $4/user/month billed annually. Also has a freemium version upto 3 users for 2 projects
Zoho Projects is an award-winning project management and collaboration tool from Zoho. It offers flexibility and customizations to suit the needs of traditional project managers as well as agile teams.
Drag and drop kanban cards towards completion. The cards can be sorted as per status, priority, completion percentage or even across task lists.
The dashboard can be fully customized according to user preferences. And with Zoho's Analytics integration, these capabilities can be extended – users can generate 50 plus charts and reports with this integration.
All aspects of the UI from theme colors to arrangement and visibility of the various modules can be changed to suit a user's preferences. By converting projects into templates, users can reuse previously created timelines and assignees for future projects. Zoho projects also offers free onboarding for its customers, free support and a comprehensive online help guide for all users.
Being part of the Zoho's ecosystem allows Projects to connect to several of Zoho's own services such as Zoho Books, Zoho CRM and Zoho's finance suite. The new Zoho marketplace allows 3rd party integrations as well. Integrations via Zapier and Zoho Flow are also supported.
Starts from $4/user/month billed annually. Also has a freemium model is available. Free trial/Freemium terms: '10 days free trial. No credit card is required.
ZenHub is an agile project management tool within GitHub with Kanban board views among other project planning features and is used by the likes of Shopify, Microsoft, Adobe, Comcast, and SAP. If you are already using GitHub, you'll love ZenHub—it lets you assign tasks, build your timeline, and design stories and sprints without leaving the platform.
Some of ZenHub's noteworthy features include tasklist boards, a real-time reporting suite, workflow automations, and visual roadmaps. Unlike some other comparable software, ZenHub lets you stack epics within epics to more easily represent a larger idea or body of work. The user interface is also top-notch—easy to navigate and looks quite smart.
Despite doing a lot, using ZenHub may require you to still pop into the GitHub project to more granularly modify issues and milestones. However, you'll find the pros outweigh the cons. For example, ZenHub Workspaces also allows for different teams to customize their Kanban board view even when working from the same set of GitHub Repositories.
ZenHub's API lets you connect the platform with other services such as Slack, Gitter, HipChat, Spark, and other project management tools.
ZenHub is free to use on public repositories. Paid plans cost from $7.95/user/month and come with a 14-day free trial.
Designed uniquely for software developers (and specifically with distributed work teams in mind), Blossom is a more specialized tool. It offers features that are especially useful for software development teams, but beyond software dev, it's also a viable Trello alternative.
In fact, with its clean, simple interface, built-in integrations, and extra functionality (make work in progress limits, analyze performance, and more), it's arguably better than Trello for only a slightly higher price.
The product is easily integrated with GitHub, and thanks to its automatic project status updates, you don't need to leave your code base and can focus on getting projects completed. A bonus of using Blossom is that they offer full training, including online and in-person options, to make it easy to onboard your team.
Blossom costs from $19/month for teams of up to 5 users. Blossom goes the extra mile by offering free trial periods for all versions (Startup, Company, and Enterprise), so you can try the full product as opposed to a typical promo version that's limited in features and functionality.
Breeze is one of the few Kanban boards online that offers a full suite of project management tools, including everything from budget management and time and expense tracking, to milestone tracking, project planning, and portfolio management.
It has a simple interface, and, although it does provide a wider scope of tools than many platforms, Breeze makes a point of not being a "feature factory", keeping only the features that are critical. For it's simplicity, it's a bit pricey, but if you want something clutter-free, lightweight, and streamlined, it's worth the price.
Because Breeze wraps a kanban tool inside of a full management suite, the added functionality—and correspondingly higher price—isn't a great fit for simpler projects.
On the other hand, the all-encompassing nature of this platform is a major advantage for some teams, as you may save time, resources, and headache by managing everything in one place.
Breeze does come with built-in Google Drive and Dropbox integrations, but compared to the integrations offered by other similar tools on the market, it could up its value by offering a few more.
Breeze costs from $29/user/month and offers a free trial version.
With its extensive range of customizable features and benefits, LeanKit is one of the best Kanban tools available. LeanKit's angle is all about scalability, and this cloud-based solution is robust and built to easily scale to an enterprise-grade solution.
Their interface started out as slightly less pretty than some of the other Kanban tool solutions, but a recent UI update freshened up the platform's look. The kit comes with a higher price tag, but it does offer a complete suite of collaboration and development features in addition to integrations with a large number of requirements management, project portfolio management, test management, DevOps, and monitoring tools.
LeanKit costs from $19/user/month.
Named after the concept of Kanban, this tool provides a user-friendly, visually appealing interface on which teams can collaborate. While it doesn't offer a complete suite of project management features, it offers ample tools to ensure every kind of team can derive use from it. Similar to Trello, upgrades called "Power-Ups" allow users to access additional features. This is a lightweight tool with easy onboarding and a relatively low cost compared to other tools.
If tools like Breeze (above) are on one end of the kanban tool spectrum as a fully fledged management suites, Kanban Tool marks the other end of the spectrum with a more focused set of core kanban features. This is a reliable tool for teams who want "more kanban and less frills".
Kanban Tool costs from $5/user/month. It also offers a free version limited to 2 members and 2 boards, as well as free trials of its various paid versions.
Resumen de los Mejores Tableros Kanban:
Otras Herramientas Kanban que puedes probar:
Hay muchas alternativas a Trello: si las anteriores no están a la altura, prueba con alguna de estas:
¿Necesitas Ayuda Para Reducir las Opciones?
Esta herramienta es bastante útil. Nos hemos asociado con Crozdesk para brindarte acceso a su "Buscador de software".
Si ingresas algunos de los detalles sobre tu proyecto y las funciones que buscas en una herramienta de administración de proyectos, generará una lista de herramientas que coinciden con tus preferencias. Sólo debes proporcionar tu correo electrónico y te enviarán una bonita guía en PDF con un resumen de las mejores coincidencias.
Cómo Elegir un Tablero Kanban Adecuado para tu Equipo
Como con cualquier cosa que involucre la gestión de proyectos, hay algunas cosas que debes considerar antes de hacer tu selección entre las aplicaciones de flujo de trabajo. Al tomar la decisión, debes tener en cuenta estas importantes consideraciones:
El Tamaño de tu Equipo
¿Qué aplicación se adapta mejor a tu equipo y escalará adecuadamente para adaptarse a un equipo que crece con el tiempo?
¿Con qué Herramientas Debería Integrarse?
Quizás estés usando GitHub, Slack, Asana u otras herramientas de gestión de equipos, o tal vez lo necesites para trabajar en múltiples dispositivos, incluido el móvil. Asegúrate de que la herramienta que elijas cubra todas tus necesidades, o que sea lo suficientemente personalizable como para poder actualizarla más adelante.
Flujo de Trabajo del Proyecto
No todas las herramientas pueden manejar el volumen de proyectos que algunas empresas producen, así que verifica cuántos proyectos podrá administrar la herramienta fácilmente a la vez.
Tiempo y Costo de Configuración
¿Qué tan pronto se puede instalar?, o ¿Está disponible de inmediato en la nube? ¿Qué tipo de apoyo continuo ofrecen? ¿Es una solución alojada o tendrás que mantener la infraestructura?
Facilidad de Incorporación
¿Qué tan simple es la plataforma como para usarla de inmediato, y cuánta capacitación se necesitará para que todos puedan usarla adecuadamente?
¿Qué Opinas?
¿Qué otras consideraciones has hecho al continuar navegando en búsqueda de el software de administración de proyectos adecuado? ¿Qué preguntas te gustaría que respondiéramos? Haznos saber en los comentarios.