Cela vous permettra de comparer et d'évaluer rapidement les meilleurs logiciels d'agences de publicité et autres logiciels de planification média.
Je vous recommande des logiciels de gestion de projet d'agence créative de premier ordre à prendre en considération pour les besoins de votre entreprise. Je vous explique également comment différents logiciels de gestion de projets publicitaires peuvent vous aider à automatiser certaines tâches administratives afin d'augmenter votre productivité. Vous y trouverez les critères d'évaluation du meilleur système de gestion d'agence, ainsi que des résumés faciles à digérer pour vous aider dans votre comparaison.
FAQ sur les logiciels d'agences de publicité
Selon le type et la marque du logiciel, le logiciel d'agence de publicité peut faire beaucoup de choses: gestion de projet, allocation des ressources, gestion de la relation client (CRM), logiciel de comptabilité et de facturation, outils de marketing digital, logiciel de reporting, et plus.
Les agences de publicité ont beaucoup de pièces mouvantes, beaucoup de clients de besoins internes. Par conséquent, l'utilisation d'un logiciel réduira le fardeau administratif des employés tout en augmentant les niveaux d'organisation, de productivité et d'efficacité.
Les agences de publicité peuvent avoir besoin de logiciels de gestion de projet, d'allocation des ressources, de CRM pour les agences de publicité, de logiciels de comptabilité et de facturation, de logiciels de marketing digital, et plus encore. Vous constaterez que de nombreuses agences de publicité utilisent des logiciels qui couvrent deux ou plusieurs de ces besoins, comme Oracle Netsuite, Wrike et Clarizen.
Vous cherchez un logiciel différent pour votre agence de publicité? Consultez nos autres ressources pour les meilleurs logiciels de gestion d'équipes, de ressources et de projets:
De quoi dépend chaque agence de publicité? de la communication, communication, communication, communication! Si vous avez besoin de recommandations sur les outils de communication, nous avons ce qu'il vous faut.
Certaines équipes renoncent à une phase de planification solide par arrogance. Mais tout bon projet peut bénéficier d'un mind mapping collaboratif pour synchroniser l'équipe.
Faire une agence agile?Découvrez ces outils de gestion de projet agile.
Comparez et évaluez rapidement les 10 meilleurs logiciels d'agence de marketing
Les agences de publicité ont beaucoup à faire. De la direction artistique à la comptabilité, elles sont responsables de tous les aspects du plan de publicité et de marketing. Il n'est pas étonnant que de nombreuses agences de publicité numérique recherchent des logiciels de planification média pour les aider à alléger le poids sur leurs épaules.
Souvent, les agences sont prises dans des problèmes familiers, comme trop de rapports et pas assez d'optimisation. Ou reconstruire la crédibilité et lutter pour l'espace dans un marché hyper-compétitif. Le logiciel de l'agence de marketing peut vous aider à tout mettre dans le bon chemin.
Sans plus attendre, voici quelques-uns des meilleurs logiciels d'agence de publicité sur le marché en ce moment.
The Digital Project Manager est sponsorisé par le lecteur. Lorsque vous cliquez sur les liens de notre site, nous pouvons gagner une commission. En Savoir Plus.
Critères de comparaison des logiciels de gestion des agences de publicité
Que recherchons-nous dans les logiciels de gestion d'agences de marketing? Les lignes directrices ci-dessous vous aideront à comprendre certaines parties de notre processus.
Interface Utilisateur (IU)
Est-il bien conçu? Offre-t-il des affichages clairs et une navigation intuitive? Interface multi-utilisateurs: Permet à de nombreux utilisateurs d'utiliser le même système.
Facilité d'utilisation
Est-ce facile à apprendre et à maîtriser? Y a-t-il des tutoriels et de la formation? L'entreprise offre-t-elle un bon soutien technique et aux utilisateurs? Fournit des logins différents pour chaque utilisateur? Personnalisez les permissions et les fonctionnalités disponibles pour différents groupes d'utilisateurs.
Caractéristiques et fonctionnalités
Combien de fonctions et de caractéristiques clés du logiciel de planification média offre-t-il, et quelle est leur puissance? Plus précisément, j'ai cherché:
Gestion de projet: Cela inclut la gestion des tâches à la fois pour votre équipe et pour les tâches en contact avec les clients, des tableaux de bord pour suivre rapidement l'avancement du projet, et un partage de fichiers et une collaboration faciles. Il peut également inclure le suivi du temps (bien que certains outils y parviennent grâce à une intégration tierce partie).
Gestion des ressources: Devrait vous permettre de rechercher facilement des ressources et des compétences afin de les affecter à des tâches et à des projets. Inclut des fonctions d'ordonnancement qui vous permettent de définir des jalons, des échéances et des dépendances entre les tâches.
Gestion des clients et prospects: Comprend des outils de communication, de sensibilisation et de production de rapports qui vous permettent de gérer la prospection et la clientèle de votre agence. Cela peut inclure un portail client ainsi que la possibilité de prendre facilement des instantanés des données du projet, comme le temps et les dépenses, afin de fournir des rapports aux clients.
Gestion financière: Le logiciel de facturation des agences de publicité doit capitaliser sur toutes les données de votre projet et de vos ressources pour offrir des prévisions et des estimations précises. Peut également inclure des fonctions de facturation et de facturation pour rationaliser votre flux du premier emplacement à la facture finale. Dans certains cas, un module de gestion des médias et de l'approvisionnement est utile, car il aide à gérer des choses comme les commandes d'achat et d'insertion.
Rapports: Les logiciels de planification des médias disposent-ils de systèmes de rapports adéquats concernant l'enregistrement du temps, les finances, la gestion des ressources et d'autres options? La collecte et l'organisation des données sont-elles faciles et utiles?
Intégrations
Est-il facile de se connecter avec d'autres outils? Des intégrations pré-intégrées?
Valeur pour $
Dans quelle mesure le prix est-il approprié pour ses caractéristiques, ses capacités et son cas d'utilisation? Les prix sont-ils clairs, transparents et flexibles?
Les 10 meilleurs aperçus de logiciels d'agence de publicité
Le logiciel d'agence de marketing numérique se présente sous toutes les formes et tailles. C'est parce qu'il n'y a pas deux agences publicitaires identiques. Si vous avez déjà essayé de créer une agence de publicité, vous saurez que c'est vrai. Chaque agence aura des forces différentes, un style différent et une organisation différente. C'est pourquoi il est important de considérer toutes vos options et d'examiner les problèmes sous différents angles.
Vous pouvez utiliser les aperçus simples de chaque outil ci-dessous pour comprendre comment chaque outil se distingue des autres logiciels d'agence de publicité.
1. monday.com – Best customizable advertising agency software
monday.com is a great advertising agency software because of the way the tool has done away with a lot of the trimmings of typical management tools and focused on simple, visually intuitive layouts that help clarify the sequence of work.
monday.com features for managing advertising projects include resource and project management modules with some great collaboration tools. For example, users can upload and attach files to cards, make comments, mention teammates, and more. It also offers a great project reporting dashboard that can collect data from multiple boards, allowing better tracking abilities of progress. And while monday.com doesn't offer a complete set of tools for project accounting and invoicing solution as other tools, you can use monday.com to track hours, timelines, and invoices.
Overall, it's a highly customizable tool that lets you work in whatever methodology—kanban or otherwise—that fits your project and team. You'll also find some useful workflow tools for automating parts of your process.
monday.com's integrations include project management apps like Slack, Google Drive, Gmail, Google Calendar, Jira, GitHub, Trello, Dropbox, Typeform and many more, accessible via Zapier.
monday.com costs from $17/month for two users. The company's customer support is available 24/7 by phone or email.
2. Ravetree – Best agency software for real-time client portals
Ravetree is an award-winning work management software platform that empowers agency teams to deliver work faster, be more informed, and spend less time searching for information. This is a full-featured advertising agency software platform—it's a great fit for medium or large agencies looking for project management, resource planning, time and expense tracking, digital asset management, and CRM.
Ravetree users can manage their projects, resources, and creative workflows all in one place. For the price, this software packs a ton of features that help eliminate a spread of one-trick tools and combine your operations into a single platform. This includes project dashboards and financials, file version control and management, task dependencies, project milestones, and budget and resource forecasting.
A full array of advanced features are offered, including granular permissions roles, customizable notifications, automated alerts, project budgeting, Gantt charts, custom fields, custom tables, powerful filtering, and much more. Advertising teams can easily communicate and collaborate, share files, view burndown charts, and more. The thing I like most about this tool is the real-time client portal which includes tools for getting approvals and assigning tasks to clients so it's clear what you'll need from them to move forward.
Ravetree costs $29/user/month and has a 7 day free trial.
3. Screendragon – best advertising agency software for end-to-end project management
Screendragon is an advertising agency management software designed to manage projects, processes, people, and profitability in one place. The world's top agency groups like Omnicom, WPP, and IPG rely on Screendragon for their agency operations.
Screendragon's user interface is easy-to-use and allows users to custom brand the interface. The tool provides functionality for project management, workflow management, resource management and forecasting, time-tracking, budget management, and asset management.
Users can leverage Screendragon's integrated budget module to build SOW's and estimates, as well as forecast future revenues and resourcing needs. Screendragon is also highly configurable, giving users the ability to customize forms, dashboards, templates, workflow rules, permissions, notifications, reports, and even the terminology used on the platform.
Screendragon also includes intuitive task management features that enable users to switch between different interfaces like visual Kanban boards, interactive Gantt charts, and list views. Review and approvals are available with features for visual proofing, real-time collaboration, version control, and granular permissions. Automated approvals facilitate the secure and efficient approval of assets. Screendragon's robust functionality means it is probably less suited to smaller agencies of under 25 users.
Screendragon offers native integrations with ERP systems such as SAP and PeopleSoft and can integrate with thousands of apps through Zapier like Slack, Trello, Google Drive, Office 365, and Microsoft Dynamics. It also has an open API, allowing custom integrations with any solution.
Screendragon starts from $20/user/month and a free demo is available.
4. Productive – Best for agency business process management
Productive can handle all your business processes, including sales, invoicing and billing, resource planning, and project management.
The Sales Pipeline functionality lets you keep track of sales and your deal flow with sales reports and tracking for lost contracts. This is also great for keeping your sales process organized.
Productive has a built-in time tracker as well, which makes it easy for your team to track their time, and communication and task management functionalities make collaboration on tasks simple. Also included are resource planning features, as well as profitability tracking features for keeping track of project costs, key metrics, budgets, and invoicing.
Productive starts from $15/user/month with a free 14 day trial, no credit card required.
5. Copper – Best advertising agency software for combined project management and CRM capabilities
Copper is an easy-to-use CRM for small businesses that assist users in managing sales leads and growing customer relationships.
Copper integrates with Gmail and other Google Apps and automatically logs all emails and contact interactions to reduce data entry and repetitive admin tasks. Users can also see sales and relationship essentials from email threads, past interactions, and tasks in one place.
The tool also includes project management features such as Kanban boards, workflow management capabilities, revenue tracking, and more. Copper also has strong reporting features for sales data and processes. Users can view metrics for measuring quality of lead sources, top-performing sales team members, sales forecasts, and more.
Along with the G Suite integration, Copper also integrates with QuickBooks, HubSpot, Slack, and more.
Pricing for Copper starts at $25 per month.
6. Mavenlink – Best advertising agency software for integrations
Mavenlink has tools for resource management, project management, team collaboration, project accounting, and business intelligence. As far as advertising agency software goes, this tool is one of the most robust.
Mavenlink also features file sharing, email integration, custom branding, time and expense tracking, project/job costing, invoicing and online payments, personnel planning, and more. Product plans include access to 24/7 customer support and a resource library.
A single, easy dashboard lets you monitor all of your Mavenlink integrations, which can include Netsuite, Quickbooks, Salesforce, G Suite, Jira, Expensify, Xero, Concur, Sage Intacct, Slack, Hubspot, Microsoft and more.
The visual appeal of the interface is a bit convoluted and the aesthetics leave a bit to be desired, which may be a turn off for some users, particularly those tech-adverse. Locating passed posts and projects can be a bit of a drag and search functions could be improved for better archiving.
Mavenlink costs from $19/month for up to 5 users and offers a freemium version of the software as well.
7. Synergist – best agency operations management software
Synergist is an agency management system based in the UK. The tool is ideal for teams of 10 to 500, and it offers a level of control and visibility required for the smooth and profitable running of agencies.
This is achieved through a suite of features that includes instant reporting so you can clearly see your agency's financials and metrics such as profitability forecast, capacity, and work in progress at any point in the project, quarter, month, or other custom time frame. Synergist offers both standard and customizable reports.
The personal dashboard view gives users data on the key performance indicators for their role, allowing teams to see issues before they become problems and quickly fix common agency problems such as over-servicing. Users can also set up alerts that highlight milestones, budget progress, and more.
Synergist also includes drag-and-drop scheduling, the ability to attach documents, and configurable Kanban boards to suit your chosen project management methodology. This gives team members clear visibility on their evolving priorities and deadlines. It also informs the reorganization of work so you can be confident the right decisions are made.
Project data is integrated and re-used throughout the system, eliminating the need to re-enter the same information. This makes timesheets painless and accurate with information pulled directly from the schedule.
Synergist pricing starts at $17 per user per month.
Pros
Immediate, accurate reporting features
Free helpdesk support included
Adaptable to unique agency needs and methodology
Cons
Largely UK based, so some time zones would struggle to benefit from the helpdesk
Primarily geared towards agencies
Implementation time is required
8. VOGSY – Best advertising agency software for G Suite users
VOGSY automates and streamlines business operations so that advertising agencies can do more productive work and increase billable hours. Project management, resource planning, CRM, reporting, accounting, and billing are all rolled into one user-friendly package.
VOGSY boasts real-time dashboards and charts that make it easy to track projects, opportunities, your sales pipeline, and finances at a glance. You can see your projects and teams' tasks from a birds-eye view in Gantt charts and export configurable reports for clients and stakeholders. VOGSY's email features include sending your workflows directly to Gmail, as well as the ability to assign tasks, approve timesheets, or follow up immediately with prospects and clients within your email.
Some of the project and resource management functions VOGSY automates include: resource skill matching to projects, project file structures in Google Drive, timesheets, budgeting, project margins, expense tracking, quote and invoice creation in Docs, billing schedules, and reporting.
The interface is clear and easy to use. Since VOGSY is based on Google's Material Design principles, G Suite users will have a shallow learning curve. In addition to G Suite, VOGSY integrates with business tools like QuickBooks, Copper, Salesforce, Xero, Zapier, HubSpot, and Jira.
VOGSY costs from $9/user/month and offers a free demo and guided trials.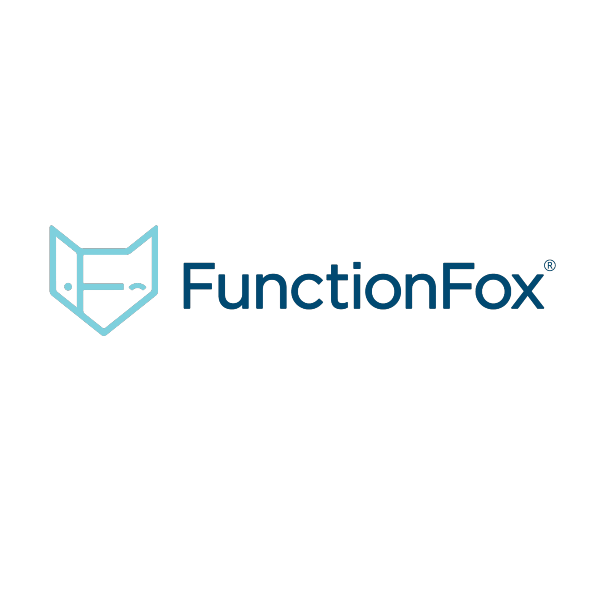 14 days free trial
Premier plan starts at $50/month for the first user, plus $10 USD/month for each additional user
9. FunctionFox – Best for creative teams and agencies
FunctionFox offers three different plans with features that range from basic time tracking and estimating, to project scheduling and gantt charts, to customized project intake forms. FunctionFox can support teams with five or five hundred members.
FunctionFox is entirely web-based and compatible with all up to date browsers, so users on both Mac and PC can work together seamlessly. FunctionFox allows for team collaboration through project scheduling, allows allocation of specific tasks through action assignments and to-do lists, and facilitates communication through the project blog. Another great feature is the availability tool, which project managers can use to monitor team capacity and utilize everyone's time effectively.
FunctionFox is easy to use and made even easier with the tutorials and support provided. They offer dedicated onboarding and all customer support is unlimited, ongoing, and included in the subscription cost. Their website also includes a help center, and there are detailed help files included within the software itself.
Pricing for the FunctionFox Premier plan starts at $50 per month.
Pros
Well-suited for creative teams and agencies
Extensive standard and custom reporting options
Built-in quotes and invoicing features
Cons
Does not integrate with external programs like QuickBooks
Gantt charts and availability features only included with the Premier and In-House plans
10. SegMetrics – Best for customer journey analysis
SegMetrics' lead attribution and analytics platform uses data from the marketing tools you already use to create a single view of your customer journey. Track where your leads come from, how they act, and how much your marketing is worth throughout the customer journey, to see where ROI can be improved.
SegMetrics helps streamline reporting so it's easier to understand how each touchpoint in your marketing increases or decreases the value of your leads, understand which traffic sources are the most valuable, and track revenue over the lifetime of the customer.
Another great feature is that there's no coding, spreadsheet exporting, complicated setup, or pivot tables, so it's easy to get up and running. SegMetrics also offers training and support to assist with onboarding.
SegMetrics integrates with marketing tools such as Infusionsoft, Ontraport, ConvertKit, ActiveCampaign, WebinarJam, WooCommerce, Facebook, Google Ads, and more.
SegMetrics cost $27/user/month for a solo plan.
Résumé des meilleurs logiciels d'agence de publicité
Autres logiciels pour agences de publicité
Le monde des logiciels d'agences de publicité est en pleine effervescence avec une saine concurrence et de nombreuses options pour l'acheteur averti. J'aime penser au-delà du « top 10 » et donner un coup de chapeau à d'autres produits qui font du bon travail dans l'espace logiciel de l'agence de marketing. Ceci étant dit, voici mes mentions honorables pour cette catégorie :
Vous voulez de l'aide pour réduire les options?
Cet outil est très utile. Nous nous sommes associés à Crozdesk pour vous donner accès à leur « Software Finder ».
Si vous saisissez certains détails sur votre projet et les fonctionnalités que vous recherchez dans un outil de gestion de projet, une liste d'outils correspondant à vos préférences sera générée. Vous fournissez votre email, et ils vous envoient un beau guide PDF avec un résumé de vos meilleures options.
Existent-ils d'autres options de logiciels de gestion pour les agences de marketing?
Les équipes marketing et créatives ont besoin d'un logiciel d'agence de publicité adapté à leur créneau et à leurs cas d'utilisation spécifiques. Pour transformer l'inspiration en un résultat final productif, il faut des ressources et des outils comme ceux qui sont énumérés ci-dessus.
Vous considérez-vous comme expérimenté dans les logiciels de gestion d'agences de marketing? Faites nous signe dans les commentaires ci-dessous et faites-nous savoir ce que vous aimeriez ajouter à la liste.