Projektmanagement-Beratung für den digitalen Wildwesten.
The Digital Project Manager bietet Inspiration für digitales Projektmanagement, Anleitungen, Tipps, Tricks, Tools, Spaß und Jobs. Wir führen Projektmanagement-Beratung und -Training im digitalen Wildwesten durch, wo verrückte Kunden, winzige Budgets und blöde Fristen die Oberhand gewinnen.
Über The Digital Project Manager
The Digital Project Manager wurde 2011 gegründet und hat sich zu einer der größten und authentischsten Plattformen für Informationen und Denkanstöße im Bereich des digitalen Projektmanagements entwickelt. Mit Feature-Artikeln, Anleitungen, Tools, Rezensionen, Jobs und Spaßberichten bedient sich der Digital Project Manager der schnell wachsenden, globalen Zielgruppe der digitalen Projektmanager.
PM's in unserem Slack-Team
Das ist unsere Zukunftsvision
Unser Ziel ist es, das Gespräch rund um Digital, Führung und die Welt des digitalen Projektmanagements zu verbessern.
Es gibt eine Menge allgemeines Fachwissen und Ressourcen im Bereich Projektmanagement in den Kavernen des Internet – vieles davon kann direkt auf die IT oder Softwareentwicklung angewendet werden, aber es trifft nicht mehr so leicht auf größere, schnellere und lockerere Projekte der heutigen wachsenden Zahl von digitalen Agenturen zu. Im Rahmen der alltäglichen Kampagnen und Ergebnisse des digitalen Projektmanagements funktionieren die standardisierten, prozessintensiven Methoden nicht so gut in einer Welt, in der verrückte Kunden, winzige Budgets und blöde Fristen das Bild dominieren.
Aus diesem Grund haben wir The Digital Project Manager ins Leben gerufen, um eine spezialisierte digitale Projektmanagement-Leitlinie anzubieten, die sich an bestehenden Frameworks wie Prince2, SCRUM und PMP orientiert, aber für die Arbeit im Wilden Westen des digitalen Marketings und der Kommunikation, insbesondere in Agenturen und Studios, konzipiert wurde. Unser Ziel ist es, eine Gemeinschaft von digitalen Projektmanagern zu befähigen, voneinander zu lernen.
Triff unser All-Star-Team
Die Experten, die dir das Neueste im Wilden Westen des digitalen Projektmanagements bieten.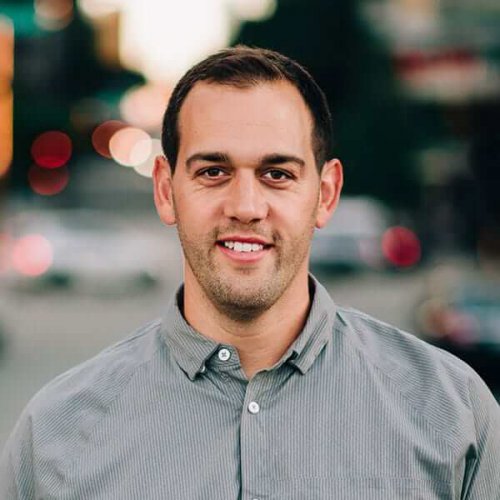 Ben brings over 15 years of experience in both strategic thinking and tactical implementation from a career at top digital agencies including FCV, Dare, Wunderman, DLKW Lowe and DDB. He's been fortunate enough to work across verticals including transit, utilities, FMCG, consumer electronics, eCommerce, automotive, financial services, public sector, and retail brands.
Ben's a Certified Scrum Master, PRINCE2 Practitioner and founder of the digital project management blog, The Digital Project Manager.
Alexa Huston is a project manager at Crema, working with funded startup and enterprise clients to prototype, test, and build their web and mobile applications. When she's not at their KC office, she can be found at the gym working on getting stronger, in the kitchen dreaming up something delicious, or drumming up plans for upcoming travel.
Suze Haworth is Freelance Senior Digital Project Manager in London. She has over 10 years' experience working in agencies, moving through the ranks from her early days in account management before seeing the light, and realising her true calling for project management. She now leads teams on all sorts of digital and web builds, ranging from social campaigns and digital media to large and complex websites.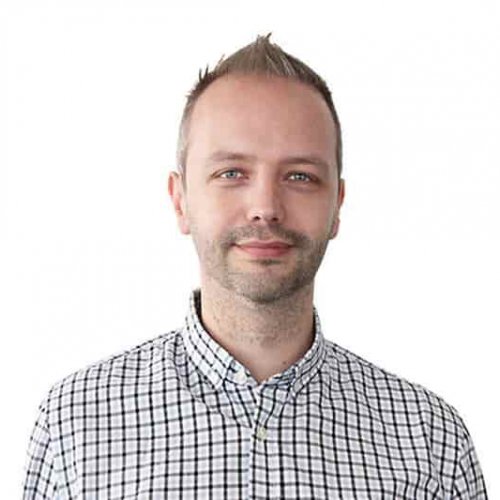 Leading FCV's team of project managers and business analysts, Maik ensures that all initiatives are delivered on time and on budget, with a strong focus on quality and client satisfaction. His diverse background in project management has allowed him to gain valuable insights, delivering projects across a variety of digital platforms including websites, mobile apps, healthcare, video game platforms, and software solutions. With international experience, Maik previously led the full project lifecycle for major global clients such as Volkswagen, Sony, Microsoft, and Nintendo. He is known for his dedication to excellence; consistently providing sound direction and aligning our internal team to exceed client expectations. At FCV, Maik has overseen the delivery of digital transformation projects for clients such as BC Pension Corporation, Sound Transit, BC Assessment, Fraser Health and the Insurance Corporation of BC (ICBC).
Maik holds a Diplom- Kaufmann (Master) in Business from University of Siegen in Germany.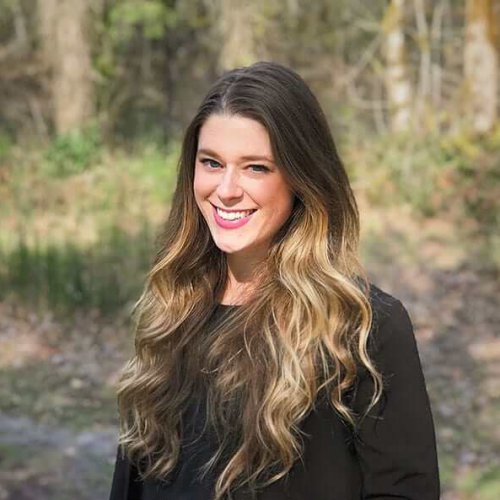 Hi! I'm Robyn but I usually go by RR in written format. I'm a Portland, OR based digital project manager. I've been in the industry for the past 7 years and produced a wide swath of digital efforts including websites, product UX/UI, digital experiences, social, and even a national broadcast spot. I enjoy beer, emojis, list making, and puppies.
I'm Patrice Embry, a freelance digital project manager and Certified ScrumMaster. After 18 years in the field, I've been fortunate to work for agencies, corporations, and everything in between. My clients have spanned far and wide across verticals - pharmaceutical, finance, construction, ecommerce, race cars, you name it. My client roster includes Exxon Mobile, Merck, Granite Construction, Edwards Lifesciences, GS1 Global, and many more. I've worked on large scale websites, mobile apps, CRM and CMS systems, even print! I'm passionate about project management philosophy - it shapes what I do every day. My website is https://patrice-embry.com, and you can find me on Twitter @patrice108.
Kelly is a Technical Project Manager at BI WORLDWIDE, a global agency which focuses on custom business incentives, channel loyalty, and customer engagement. She works at the U.S. headquarters in Minneapolis, for the Learning Division of BIW, driving digital learning solutions for national and global clients. Kelly has a passion for DPM and specializes in evolving process, delivery, and documentation, with experience in projects ranging from full custom e-commerce builds to digital strategy and custom applications.
I'm a PMP and CSM certified project manager extraordinaire with over 5 years of experience. I'm a bit of a unicorn as I actually chose to be a PM as a career path. My focus has been on digital projects but I have also worked in print and app development. My experience is on both client and agency side. I work with people who are passionate and help them deliver awesome!
With a strong foundation in project management and media communications, Rebecca brings extensive experience managing interactive experiences and digital and social amplifications, including projects for CAA, Mazda, and the Government of Canada.
Tucker Sauer-Pivonka is a Product Manager at Crema, working with funded startup and enterprise clients to prototype, test, and build their web and mobile applications. When he's not in the office, he can often be found hitting up some hiking trails with his husband and two dogs, working on his new house or figuring out plans for a fun vacation.
Unsere anderen Projektmanagement-Projekte
The Digital Project Manager gehört zu Black & White Zebra, einem Indie-Medienunternehmen, das sich mit der Entwicklung von Plattformen für die Führung digitaler Gedanken beschäftigt.
Zu unseren weiteren projektbezogenen Projekten gehören: