Les outils de gestion du changement offrent une structure pour le processus de changement souvent chaotique de nos équipes, de nos activités et de nos organisations. Mais le changement est empreint d'ambiguïté : comment savez-vous de quels outils vous avez besoin?
Cette évaluation vous aidera à évaluer le meilleur logiciel de contrôle du changement pour gérer le changement organisationnel, ainsi que le logiciel de gestion du changement ITIL (aide à aligner les besoins des TI au cours des principales transitions organisationnelles).
La gestion du changement peut être délicate. Après tout, il n'existe pas de suite unique d'outils pour naviguer dans tous les types de changement d'entreprise. Cela rend l'examen des logiciels de gestion du changement difficile, car il est souvent impossible de les comparer d'un bout à l'autre de la chaîne. Différents types d'outils de gestion du changement doivent être abordés différemment. Il n'existe pas d'ensemble unique de critères logiciels pouvant répondre à tous les types de gestion du changement organisationnel.
Le changement peut être intimidant, mais vous n'avez pas à l'attaquer sans préparation. L'intégration, la réussite des clients, l'engagement des employés – ce ne sont là quelques-uns seulement des domaines de changement que j'ai isolés et couverts ici.
La liste des meilleurs logiciels de gestion du changement
Voici une liste d'outils de gestion du changement conçus pour soutenir le changement technologique, systémique ou de personnel :

Jump to Change Management Software
FAQ sur les applications de gestion du changement
Comparez et évaluez rapidement les 10 meilleurs logiciels de contrôle des changements
En tant que chef de projet technique, vous serez peut-être chargé de certains aspects de la gestion des changements logiciels au fur et à mesure que votre organisation adopte de nouvelles technologies ou élabore des solutions pour les clients qui font la transition vers de nouveaux systèmes. De plus, pour les chefs de projet non techniques, vous pouvez apporter des changements en introduisant un nouvel outil ou un nouveau processus dans le flux de travail de votre équipe ou en mettant à jour les normes de votre entreprise en matière de développement client. Le changement fait partie intégrante de votre travail quotidien, et vous travaillerez mieux lorsque vous pourrez rapidement organiser et maintenir votre processus.
Dans cet article, je passe en revue les outils de gestion du changement qui répondent le mieux à chaque besoin, et j'explique ce qu'est le flux de processus de gestion du changement et comment les logiciels de gestion du changement informatique peuvent vous aider à naviguer dans le processus de changement.
Je réponds également au FAQ sur les logiciels de suivi des changements ci-dessous, qui incluent une brève description de la gestion des changements logiciels pour différents types de projets (intégration des employés ou introduction de nouveaux logiciels, etc.)
The Digital Project Manager est sponsorisé par le lecteur. Lorsque vous cliquez sur les liens de notre site, nous pouvons gagner une commission. En Savoir Plus.
Les 10 meilleurs outils de gestion du changement en un coup d'œil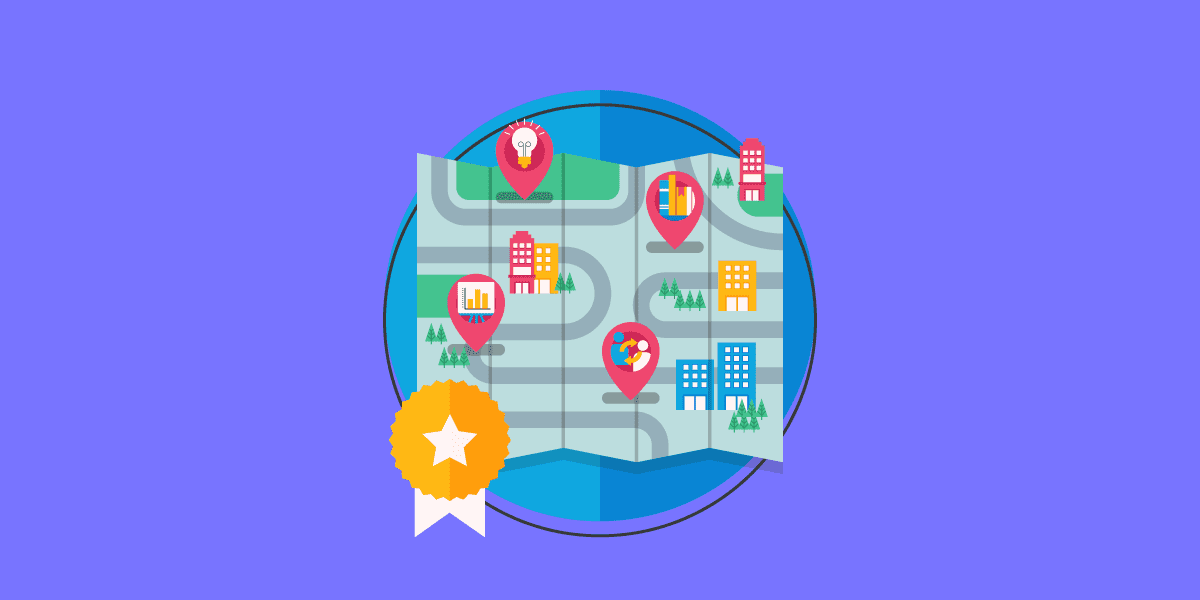 Vous adoptez un nouveau logiciel? Nouveau modèle économique? Nouveau programme de formation? Voici mes principales suggestions d'outils de gestion du changement pour vous aider à démarrer votre démarche de gestion du changement.
1. ManageEngine ServiceDesk Plus – Best for visualizing change management with the visual workflow builder
ServiceDesk Plus is a complete IT Service Management (ITSM) suite with built-in IT Asset Management (ITAM) and Configuration Management Database (CMDB) capabilities to help assess risks and plan change implementation. The tool's PinkVerify-certified IT change management module allows IT teams to implement changes with minimal risk by designing change processes on a visual workflow designer.
With custom change roles, types, statuses, and templates, as well as the ability to designate a Change Advisory Board (CAB), IT teams can design change implementation processes that cater to their business needs. Other key features include the ability to log and track changes resulting from incidents and problems and to get input and approvals on change plans from CAB members.
Users can also configure automated workflows and notifications to improve visibility and communication for IT and business stakeholders using the visual workflow builder, as well as publish announcements about changes to communicate any planned downtime to end-users.
Pricing for ManageEngine ServiceDesk Plus starts at $12/per user/month for the standard plan. See further pricing plans on their pricing page.
2. Engage Your Team – Best change management tool for HR management
The app provides priority action plans based on survey data so that you know what business areas are in need of support, be it cross-functional collaboration, learning, and development, IT management, or something else. Assess leadership profiles, validate employee strengths and weaknesses and more with customizable surveys and reports.
Because this software is evaluation-focused, it is well-suited to companies who are about to embark on a big change strategy or who have just recently implemented one. This is because the software's biggest strength is soliciting detailed feedback.
The survey questions are geared towards larger, for-profit corporations and so smaller businesses or nonprofits would be advised to look elsewhere for employee engagement software.
Engage Your Team starts at $35/user/month for under 200 users and has a free demo.
3. ESM Software – Best change management software for nonprofits (special pricing)
ESM has three elements to its software offerings: Balanced Scorecard Software (for top-down strategy), Employee Review Software and Strategy Consulting Services. ESM takes a big picture approach to navigate change by breaking information down into goals, interconnections, initiatives, KPIs and more.
ESM's "big picture" mind mapping of company change and strategy seems a perfect fit for large scale corporations who don't have many reliable touchpoints with staff across departments. However, in today's digital age, ESM's interconnectivity emphasis would also work well for smaller teams who work online or remotely, where a unified vision will ensure that even a separated team is advancing on the same goals.
More financial planning options, like profit and loss statements, would be hugely beneficial to their "big picture" approach to strategy. Furthermore, the ability to view multiple strategy maps, rather than switching between them in a drop-down menu, would be a time saver. Their paid plan is also quite pricey compared to other options available.
ESM starts at $800/month for unlimited users but has a free version of the software as well.
4. The Change Compass – Best change management tool for large companies and enterprises
Launched in 2015, The Change Compass helps companies experiencing significant change manage that change across their whole portfolio and visualize change impacts on employees, customers, and partners.
The tool allows users to plan for changes by visualizing the nature and volume of upcoming change impacts, and includes prioritization features to assist the user in decision-making on change roll out and sequencing. It also helps to generate change volume scenarios to aid planning and risk mitigation.
The Change Compass offers a range of different types of data visualization reports to meet different stakeholder needs. For example, there is an Executive Summary and bubble chart for senior managers, a total impact chart to monitor the change saturation line for planners, and an employee heatmap to get a high level overview of change volumes.
The Change Compass does not list any third-party integrations on their website.
The Change Compass starts at $70/user/month and has a free 14-day free trial.
5. Viima – Best free change management tool for small companies
This collaboration-first change management platform lets you gather ideas from your employees, customers, and other stakeholders; refine and develop ideas together with your team; analyze your innovation process to find and eliminate bottlenecks; and more.
Viima is great for small businesses due to the low point of cost and minimal barriers to entry. They provide many services for free for a limited number of users and also have Apple and Android apps to help scattered teams stay connected.
Reporting visualization and exportation of data could be improved to be more functional, dynamic and flexible. Because the software is light on features, adding integrations for project management tools could go a long way to making it a more well-rounded application.
Viima starts free for up to 50 users and then is $3/user/month.
6. The Change Shop – Best change management toolkit for survey-based insights
The Change Shop is a mobile-friendly cloud-based application for navigating change commitment plans, resistance forecasting, and many other tools that will help your team handle a shift in process or workload. Their app focuses on collaborative feedback, surveys and data collecting, and numerous report styles to evaluate your team's readiness and capability for change and to make suggestions accordingly.
This platform would work best for change management involving disparate teams or groups where constant collaborative feedback is a must. Their Change Simulator will be helpful to onboard anyone who may be nervous about the shift or getting hung-up on the "What-ifs".
While The Change Shop boasts a wide variety of tools, it would benefit from supplemental systems for compliance management and training management. As a relatively new software in the change management space, having launched in 2018, there is always the possibility that more features come in future updates.
The Change Shop starts at $29/month for up to 2500 users and has a free demo.
7. Whatfix – Best change management tool for adopting new software in an organization
Whatfix lets you design real-time interactive guides with zero codings required. Engage users through contextual widgets (self-help widget, tasklist widget, and smart tips static overlays), as well as guided pop-ups. Context-aware information provides users with the most useful updates immediately and provides in-app training in user preferred formats (from video to PDF and more).
Whatfix can accommodate those with disabilities by providing them with accessible technology that complies with section 508 of the U.S. Rehabilitation Act. This means they are an essential tool for accessibility-inclusive workplaces across the board.
CRM integration was a bit spotty and could use some revamping, particularly in compiling and reporting issues. The app can seem somewhat "single-minded" in how users are expected to complete a task, whereas larger web app projects might need a bit more flexibility (ie. broader branching workflow paths, et cetera).
Overall this is a really great tool if you're onboarding your employees to a new software, although it can be adapted for other use cases as well.
Whatfix has a custom pricing model and offers a free trial.
8. Howspace – Best change management tool with AI capabilities
Howspace is a change management and digital facilitation platform designed for large initiatives and powered by AI. The tool is useful for boosting engagement and collaboration in asynchronous, virtual, and live settings.
Howspace includes features for involving team members and other stakeholders and delivering a stronger impact through active dialogue before, during, and after sessions. Team members can create shared workspaces and use the drag and drop editor to build out the workspace with chats, polls, surveys, and videos among other features. Users can also edit the layout of the workspace, manage participants' access levels, move content around, and add new pages as needed.
Team leaders and project managers can facilitate discussions and dialogue and set up automated participation reminders. The continuous feedback loop created by the discussion features and increased social collaboration ensures teams are inspired, motivated, involved, and continuously engaged.
The AI capabilities are a standout feature of Howspace, and these include the ability to summarize insights from extensive discussions in real-time with theme clustering, word clouds, and sentiment analysis.
Howspace does not list any third-party integrations on their website.
Pricing starts at €195 per month for 30 users.
9. WalkMe – Best change management platform for managing both customer and employee change
WalkMe's guidance tools help to prevent errors, encourage desired behaviors and foster goal completion through custom desktop notifications, easy Help Desk access, visibility and insights into digital behavior, a self-paced onboarding list, and more. By simplifying back-office functions, WalkMe aids enterprise resource planning during any software onboarding.
Setting up walkthroughs was a bit of a time commitment, which would not have been as much of a problem if WalkMe software updates didn't often require manually re-test said walkthrough processes post-update.
They offer guidance tools and onboarding for popular software like Salesforce, Workday, Jira, NetSuite, Talentsoft and more, so any company who already uses any of their pre-listed programs would benefit in particular from this apps offerings.
WalkMe starts at $7500/year. They also offer custom pricing within a large range based on many factors and have a free demo available.
10. Giva – Best IT change control software for large companies
Giva boasts intuitiveness and user-friendly UX from change planning to follow through and compliance audits post-initiative. Defined ITIL processes speed up approval times and document management, dashboards and notifications keep everyone on the same page, and detailed records of all IT changes for longterm visibility into code and configuration changes throughout the organization.
Giva is primarily for IT change control, meaning that it works best for larger scale companies looking to better track and navigate software implementation, application updates, server upgrades, system patches, and so on.
New releases come out with some frequency, around one per month, which can mean constantly adjusting to new additions or changes as you go. While they offer many customizability options, they are not as flexible as other IT-focuses software on the market like ServiceNow.
Giva starts at $29/user/month and has a free 30-day trial.
Synthèse des meilleurs outils de gestion du changement
Faire une boîte à outils complète pour la gestion du changement organisationnel
Il n'existe tout simplement pas de logiciel de gestion du contrôle des changements à taille unique. C'est parce que le changement se produit dans différents domaines et dans différents contextes. Nous avons détaillé quelques domaines communs de changement d'entreprise et recommandé un logiciel de gestion du changement approprié pour chaque catégorie.

Outils de gestion des idées
Peut-être que vous n'avez pas un seul changement nécessaire et que vous voulez plutôt mettre en place votre équipe pour une innovation collaborative constante. Vous voulez créer un espace où les gens peuvent échanger des idées et obtenir des commentaires en temps réel. Ces outils peuvent vous aider à le faire.
Qmarkets – Une solution logicielle sociale pour engager les employés et encourager la réflexion interdépartementale à soumettre des idées novatrices dans le cadre d'une campagne organisée ou d'une suggestion autonome.
Ideascale – Créer des « communautés » digitales afin de rassembler les idées, de voter sur les suggestions, de relier les idées similaires entre elles par le biais de l'intelligence artificielle prédictive, et d'offrir des points et des badges comme incitation pour les participants.
Brightidea – Crowdsource à l'échelle de l'entreprise avec des pages de soumission d'idées attachées aux balises suggérées, afin de regrouper des projets similaires – puis de suivre le financement et la mise en œuvre dans un tableau de bord Kanban.
Outils d'intégration
Faire venir de nouveaux clients et/ou utilisateurs peut être stressant et prendre du temps pour vous et l'utilisateur final. Si votre page Web ou votre application a des mises à jour fréquentes, une navigation complexe ou des CTA qui nécessitent une explication qui ne tient pas sur un bouton du site, des outils d'intégration peuvent être utiles. Les outils d'intégration aident à réduire les obstacles à l'entrée de nouveaux UX et peuvent transformer les visiteurs en clients de longue date en leur envoyant la FAQ en marge.
Outils pour la gestion de la réussite des clients
Il est difficile d'exceller dans n'importe quelle entreprise si vous n'avez pas une solide stratégie de service à la clientèle qui peut intégrer des domaines de changement comme les plaintes et la médiation, la croissance ou l'évolution de la clientèle et les projets de marketing de sensibilisation. Ces outils peuvent vous aider à naviguer à travers plusieurs de ces préoccupations et plus encore.
Logiciel d'intégration des employés
Croissance de l'équipe, roulement du personnel, prestataires externes, promotions, stagiaires ou étudiants en alternance…, il y a tellement de raisons pour lesquelles vous pourriez avoir besoin d'automatiser certaines parties de votre programme de formation afin de soulager le stress des gestionnaires et des stagiaires. Utilisez ces outils pour intégrer les nouveaux employés avec un minimum de temps d'arrêt afin qu'ils puissent démarrer immédiatement et se sentir immédiatement partie prenante de l'équipe.
Outils d'engagement des employés
Ne laissez pas la routine et la complaisance définir votre équipe. Aider les gens à se rassembler, à collaborer, à créer, à découvrir, à créer des liens, à développer et à traiter de nouvelles idées grâce à des outils conçus pour stimuler l'engagement des employés.
Qu'y a-t-il dans vos systèmes de gestion du changement?
Le changement n'a pas besoin d'être si difficile. Vous avez probablement des douzaines ou des centaines de choses à prendre en considération lorsque vous mettez en œuvre quelque chose de nouveau et que vous vous éloignez de l'ancien. Les outils de gestion du changement peuvent rendre le changement moins intimidant pour vous et pour votre équipe.
Quels logiciels, outils ou compétences trouvez-vous les plus utiles pour naviguer dans les changements d'une petite ou d'une grande entreprise? Partagez vos idées dans les commentaires ci-dessous.
Our friend and supporter: