Las herramientas de gestión del tiempo son un dolor de cabeza. No solo para quienes hacemos las planillas horarias, sino también como gerentes de proyectos, tratando de administrar los presupuestos de los proyectos y lograr que nuestros equipos registren su tiempo con precisión. Las herramientas de administración del tiempo no sólo pueden ser molestas, sino también caras. En este artículo, estamos en la búsqueda de los mejores programas de gestión del tiempo gratis en español. Lo más importante es que estamos buscando el mejor software de gestión en su clase: herramientas tan buenas y fáciles de usar que la gente querrá enviar sus planillas horarias. ¡Imagina eso!
¿Por Qué es Importante el Software de Seguimiento de Tiempo?
Las herramientas de gestión del tiempo y el software de gestión de gastos no es lo que la gente llamaría "divertido" o al menos tolerable, pero es un mal necesario en el mundo de la agencia digital, para servicios profesionales y consultoría cuando estás cargando tiempo y materiales o facturando por hora y necesitas realizar un seguimiento del presupuesto. Del mismo modo, la facturación tampoco es "divertida", pero es necesaria y requiere detalles precisos de las planillas horarias para funcionar.
Fundamentalmente, hay información de administración presupuestaria y financiera que se necesita para mantener un negocio vivo; Necesitamos conocer los aspectos esenciales del presupuesto del proyecto:
¿Estamos por encima o por debajo del presupuesto del proyecto?
¿Estamos en camino para llegar al tope presupuesto?
¿Cuánto se debe facturar al cliente?
¿Qué tan rentable es el proyecto / trabajo / cliente?
La información precisa de las planillas horarias también es importante para nosotros como gerentes de proyectos, por lo que podemos proporcionar estimaciones análogas apropiadas basadas en el desempeño del proyecto pasado. Para poder realizar una estimación correcta, debemos poder mirar hacia atrás a los datos de la planilla horaria, al software de administración de tiempo y evaluar cuánto se debe cobrar por el próximo proyecto. Necesitamos información confiable y precisa, y la gente debe usar sus herramientas de gestión del tiempo correctamente.
A menos que no tengas interés en el esfuerzo que conlleva entregar el proyecto, y la rentabilidad de tus proyectos, entonces no puedes evitar la molestia que son las planillas horarias, el software de gestión de tiempo y el informe de horas.
El problema es que si las herramientas de gestión del tiempo que estás utilizando son un poco complicadas y es un problema utilizarlas, entonces nadie querrá usarlas, y los datos que obtendrás de ellas resultarán ser casi inútiles.
Pero, ¿la gestión del tiempo y los informes deben ser una molestia siempre? Seguramente debe haber algunas herramientas de software de gestión de tiempo que lo hagan más fácil, ¿no?
¿Cuáles Son las Mejores Herramientas de Gestión del Tiempo?
El mejor software de gestión de tiempo debe ser capaz de manejar grandes equipos, muchos clientes y muchos proyectos simultáneamente, así como tambíen de hacer una línea de tiempo de la administración del proyecto. Pero más allá de un producto que funcione bien para capturar el tiempo, debemos pensar qué sucede con dicha información: ¿Cómo comienza como una estimación, cómo se realiza el seguimiento y, una vez realizado el seguimiento, cómo se factura?
Al elegir la mejor herramienta de gestión del tiempo, vale la pena analizar el flujo de trabajo de tu agencia o estudio, y pensar en la experiencia de como un todo, de extremo a extremo, desde la persona que crea el presupuesto hasta la persona que hace el trabajo y la persona que lo factura. ¿Cómo encaja todo esto?
Entonces, ¿qué se necesita para gestionar bien el tiempo? Hemos identificado cinco aspectos clave del software de administración de tiempo que creemos que facilita la administración de proyectos digitales.
¿La gente realmente lo usará? El software debe verse bonito y ser realmente fácil de usar.
¿Integra la administración de tiempo fácilmente con proyectos y tareas? Necesita vincularse a una fuente de confianza para los clientes, proyectos y tareas en línea.
¿Se integra con estimaciones y seguimiento? Debería crear fácilmente una estimación o presupuesto del proyecto, y luego ser capaz de realizar un seguimiento de la estimación frente a los reales con informes y análisis visuales.
¿Se integra bien con la facturación? Debe ser fácil convertir los informes y datos reales del proyecto en estimaciones para enviarlas a los clientes.
Debe integrarse bien con aplicaciones de terceros: Particularmente útil es la capacidad de integración con software de contabilidad como Quickbooks o Xero.
Hubstaff is a full-featured, free time tracking software tool (with freemium upgrades) that's best for remote or distributed teams. It's a lightweight, native time tracking tool that includes screenshots, time tracking, and project management. Its simple interface and design makes it really easy for your team to enter their time and for you to track their progress.
Budget management is straightforward—using Hubstaff you can easily set time limits and budgets for your team to bill against with a maximum number of hours you want a member to be able to work in a week and the app will automatically prevent them from exceeding the limit.
When you're working with a distributed team it can be hard to verify exactly what people are doing and how they're spending their time so Hubstaff has some pretty handy tools to give you insight into what your team is doing in the time they're logging to your project with screenshots and activity levels. Now you can also see which applications your team members are using and what URLs they are browsing while they're tracking time.
Integrations are well supported across stacks of different tools including project management tools Asana, Jira, and Basecamp, payments, accounting and invoicing integrations including QuickBooks, Paypal as well as Salesforce and Zendesk among others.
Hubstaff is free to use for 1 employee. Paid plans cost from $7/user/month and come with a 14-day free trial.
Resource Management by Smartsheet, a high-level project and resource management software, helps modern teams make confident decisions about project planning, team capacity, budget forecasting, team utilization, and hiring needs in real time.
Built-in timesheets, mobile time tracking, and expense tracking, enables you to create rich project reports by filtering project data with just a few clicks. Reports can give insight into historical data or offer a forecasted view of team utilization, actual vs. planned time reports, budget tracking, expense reports, and projects in the pipeline.
Over 1,000 of the most innovative companies in the world rely on Resource Management by Smartsheet, from 10-person shops and 100-person teams within global brands to 1,000+ person professional services firms. Resource Management by Smartsheet has been recognized for its design excellence with awards from FastCo, SXSW, IxDA + IDSA.
Resource Management by Smartsheet easily integrates with a variety of internal workflows and software suites. Additionally, it provides a flexible API and Zapier integration that can connect with top operational tools for analytics, communications, PM, ERP, and finance.
With a unique project and resource matching feature, Resource Management by Smartsheet helps match team members to the project's requirements according to different criteria like disciplines, skills, availability, and more.
Pricing starts at $25/month.
monday.com is a project management software with time tracking features that has done away with a lot of the trimmings of typical management tools and focused on simple, visually intuitive layouts that help clarify the sequence of work.
monday.com features for managing projects include resource and project management, time tracking software, collaboration, and reporting features. For example, users can upload and attach files to cards, make comments, mention teammates, and more. It also offers a great project reporting dashboard that can collect data from multiple boards, allowing better tracking abilities of progress.
And while monday.com doesn't offer a complete set of tools for project accounting and invoicing solution as other tools, you can use monday.com to track hours, timelines, and invoices. You can assign owners to new tasks, prioritize each item, set due dates and know exactly how much time is spent on each project and task. You can also keep track of time on their app.
monday.com's integrations include business apps like Slack, Google Drive, Gmail, Google Calendar, Jira, GitHub, Trello, Dropbox, Typeform, and many more, accessible via Zapier.
You can try monday.com for free.
Buddy Punch is a web-based time clock software. Its interface is fully customizable. You will be able to integrate the Buddy Punch with most of the payroll management products. It will help you with managing the projects by recording the time for a specific project and job codes.
Buddy Punch has a functionality of automatically splitting of calculated time into categories like regular time, overtime, and double time. The tool can also provide the flexible, reliable, and easy-to-use employee management, Buddy Punch will let you set up a unique overtime rule on a per-employee basis. Additional features include automatic breaks, vacation tracking, GPS tracking, and other time and attendance solutions.
Buddy Punch integrates with QuickBooks, ADP, Gusto, Paychex, Paylocity, PayPlus, SurePayroll, and Workday. A paid Zapier account can get you access to hundreds of other tool connections.
Buddy Punch costs from $25.99/month for basic time and attendance solutions (billed annually). They offer a 30-day free trial. You can contact the company directly for the requirement of more than 200 employees.
Actually is a simple and easy to use time tracking tool. This software is suitable for small and medium-sized teams working with projects. Actually, it is easy to enter project hours on desktop and mobile without the frustration of complex forms, timesheets and user interfaces.
It is easy to input hours and view flex time balance. Managers can see missing time entries and check the overall hours by person or by the project. Team and individual flex time balance can be connected to different calendars for holidays—one can even create a calendar of their own. Actually also supports individual workday lengths fluctuating over time. This makes it really easy to track and report the hours of part-time employees. Reporting needs are met quickly with Actually's dynamic reports.
Actually's look and feel is fresh and modern, with an easy to use interface design.
Actually provides a simple to use JSON API for retrieving all the data you need for your reporting and other master systems. Actually can also be used for larger teams alongside existing ERP/PSA systems. Actually is also integrated into Silverbucket, the resource planning software, for the combination of agile and extensive project resource planning and hour tracking.
Pricing starts from approximately $4/user/month. 30 days of free trial available.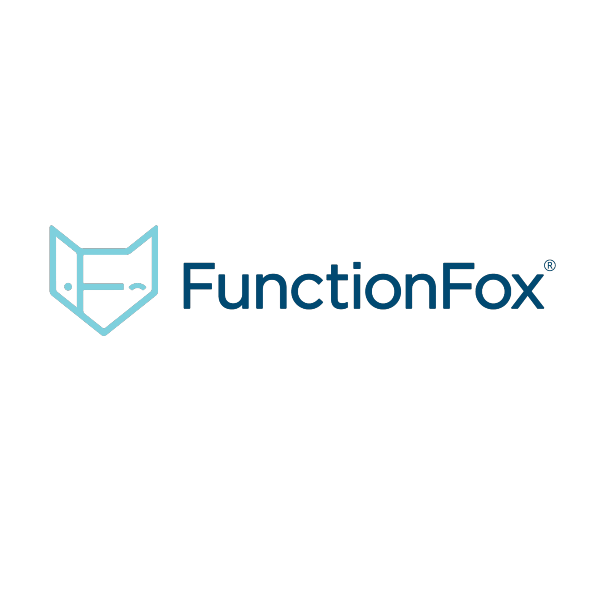 14 days free trial
Premier plan starts at $50/month for the first user, plus $10 USD/month for each additional user
Built by creative professionals for the creative industry, FunctionFox has the tools to help you manage your projects effectively. Whether working solo or with a team, users can track billable and non-billable work. FunctionFox is designed to reduce your admin time and improve productivity.
Powerful time tracking tools allow you and your team to track time simply and efficiently on projects and clients. Use the timer function to track time as you work, or add time in manually. Time summaries can be reviewed in a daily, weekly, or monthly view.
In addition to time tracking features, FunctionFox also includes features for managing project timelines, budgets, and expenses to ensure that you are not over or under servicing clients.
FunctionFox is easy to use and made even easier with the tutorials and support provided. The tool provides dedicated onboarding, and all customer support is unlimited, ongoing, and included in the subscription cost. The FunctionFox website also includes a help center, and there are detailed help files included within the software itself.
Pricing for the FunctionFox Premier plan starts at $50 per month.
Pros
Well-suited for creative teams and agencies
Supports both billable and non-billable time tracking
Built-in client retainer tracking
Cons
Does not integrate with external programs like QuickBooks
Gantt charts and to-do lists only available through the Premier and In-House plans
TMetric is a time tracking app built to track working hours, manage attendance for accurate payrolling and billing, get insights into work progress, and allocate workloads effectively.
With TMetric you can track time with the timer, add time manually, see current project activities on a timeline, and detect idle time. Its reporting features gives you access to PDF and CSV exportable summary reports for projects and tasks, customizable reports with company logo, apps and site usage reports. Within TMetric users can set budgets for projects and billable rates, get detailed money reports, and create invoices.
TMetric also enables team workflow activity management, editing of workspace member profiles, as well as capturing screenshots and providing payroll. More than that, TMetric also lets managers see who's on vacation, set up PTO policy, provide PTO calculations, and manage all kinds of time offs.
TMetric works on Windows, macOS, and Linux. It is also available as a browser extension on Chrome, Firefox, and Edge. TMetric integrates with more than 50 tools.
TMetric is free to use for up to 5 users. Paid plans cost from $5/month and offers a 30-day free trial.
Forecast takes advantage of Artificial Intelligence (AI) to support your estimates in becoming better and more accurate. Total time spent on tasks will automatically be benchmarked against your estimates and the AI learns from this to improve future estimates, thereby reducing your risk of under- or over-estimating your projects. This will have a significant impact on the effectiveness of your resource planning, enabling you to improve your delivery and profitability.
Forecast is a full resource project management solution that lets you track time using any method you want. Effortlessly track time on the projects and tasks you are assigned, whether on the go using mobile iOS and Android apps or directly on the web. It's great for distributed teams and has both daily and weekly timesheet views so you can track time the way that suits you. Set up weekly or daily reminders to ensure that everyone tracks their time correctly. Keeping track of budgets and estimates becomes second nature with Forecast.
Forecast is fully integrated with the most used web apps and they can seamlessly be installed from the app catalog. For instance, the deep Jira integration makes Forecast ideal as a time tracking and resource planning add-on. Forecast's functionality covers a large spectrum of the capabilities needed to run and manage projects and people effectively, with as little overhead as possible. Forecast can tell you if your project is profitable, how much money your team is making and whether or not your favorite client is also bringing in the most for the bottom line.
Forecast is currently used in 40+ countries worldwide, by agencies, consulting companies, and enterprises – it has Lite, Pro, and Enterprise options that cost from $29/user/month (14-day free trial).
Wrike is a powerful, easy-to-use time tracking software trusted by 20,000+ organizations worldwide. The tool is suitable for teams with anywhere from five members to an unlimited number of members. It's highly configurable and users can customize workflows, dashboards, reports, request forms, and more.
Wrike offers automatic timers and the ability to log time manually, as well as simple reports to see exactly how time is being spent each week. Users can drill down to an individual or project level. Wrike also features advanced reports for project or individual performance, resource management and allocation, and more. Schedule real-time insights to be sent to your inbox for a picture of overall time management.
Wrike has an easy-to-use, intuitive interface and navigation with distinct spaces, folders, and tasks. Toggle between the home screen and timesheets, dashboards, calendars, reports, and an activity stream for notifications and messages. Wrike has a dedicated help center with interactive training, videos, a 'Getting Started' guide, and a thriving community.
Wrike offers 400+ pre-built native integrations, including the most popular file management software from Microsoft, Google, and Dropbox, along with sales and marketing software from Salesforce and Marketo.
Pricing starts at $9.80 per user per month, although a free version is available. There are four different price points, including plans which offer the ability to invite free external collaborators to a paid account.
ClickTime is a project time tracking software used by organizations who need to accurately account for employee costs. With the ability to create project budgets, employee cost rates, and custom billing rates, ClickTime is loved by both project managers and accounting departments alike.
What's unique about ClickTime is the platform's customizability. Rather than providing an out-of-the-box, one-size-fit-all timesheet, ClickTime allows users to configure their timesheets in a way that best serves their needs. Each timesheet comes with three levels of hierarchy (such as "Client | Project | Task") that clients can name anything they like. For example, a nonprofit – who doesn't need to bill clients – might choose to track time against "Grants | Programs | Activities." Additionally, ClickTime admins can create custom fields, as well as add notes on each time entry, ensuring that users capture every important project detail.
Due to this flexibility, ClickTime serves a variety of industries including professional services firms, nonprofits, IT departments, PR agencies, and others. Having been in business for over 20 years, their Customer Success team knows the nuances of each industry and is super helpful in guiding companies through account setup.
Additionally, ClickTime allows users to easily integrate with any other system. Along with a variety of pre-built integrations, ClickTime boasts an award-winning API that makes any connection possible. And if you don't have the resources on hand to build your own custom integrations, they have a Professional Services team who can do all the heavy lifting for you. This way, you can make sure that your timesheet data flows right into your accounting system, HRIS, ERP, CRM, and other platforms without any manual work.
ClickTime starts at $9 per user per month.
Otras herramientas de software de seguimiento de tiempo que vale la pena considerar:
¿Ninguna de las anteriores te funciona? Consulte la lista a continuación para obtener herramientas de software de seguimiento de tiempo adicionales:
¿Necesitas Ayuda para Reducir las Opciones?
Esta herramienta es bastante útil. Nos hemos asociado con Crozdesk para brindarte acceso a su "Buscador de software".
Si ingresas algunos de los detalles sobre tu proyecto y las funciones que buscas en una herramienta de administración de proyectos, generará una lista de herramientas que coinciden con tus preferencias. Sólo debes proporcionar tu correo electrónico y te enviarán una bonita guía en PDF con un resumen de las mejores coincidencias.