Get Unstuck & Deliver Projects With Confidence
Save time by tapping into our growing library of resources and a community of mentors.

Who is DPM Membership for?
We built DPM membership for anyone managing digital projects, so the words "project" and "manager" don't have to be in your job title at all.
Digital project management is a toolset, skillset and mindset — and our ongoing professional development, resources and community will help you go further, faster.
HERE'S A TASTE OF HOW WE HELP DIGITAL PMS SUCCEED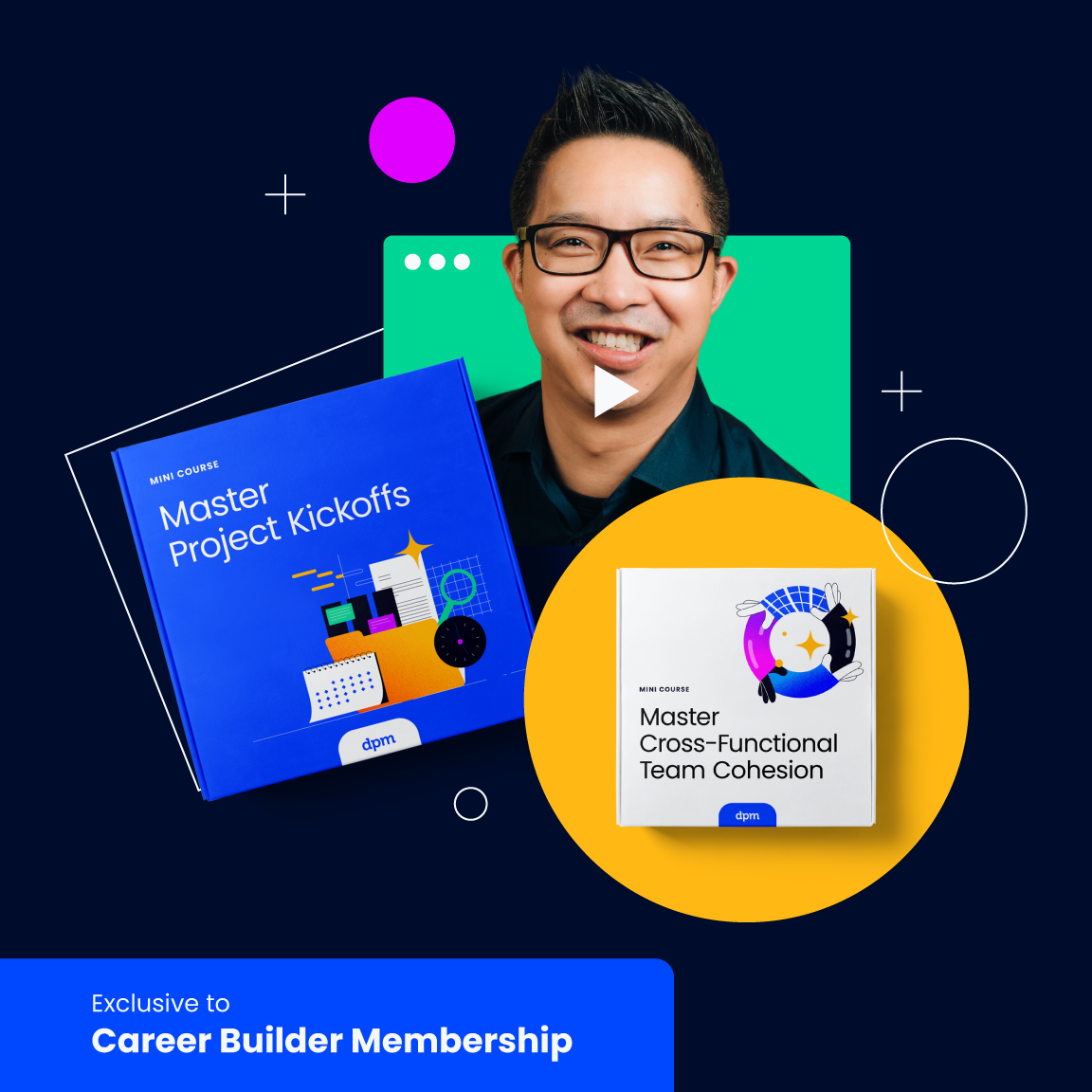 Master New Project Skills With Mini Courses & On-Demand Content
Learn a new skill with our catalog of on-demand workshops, AMA's and deep dives into PM content that impacts your practice. Our mini courses prioritize actionable takeaways you can start using in your practice today.
Save Time With 90+ Action-Ready Templates & Samples
Glimpse into best practices and tailor your perfect project processes from our ever-growing library of project management assets shared by real digital PMs.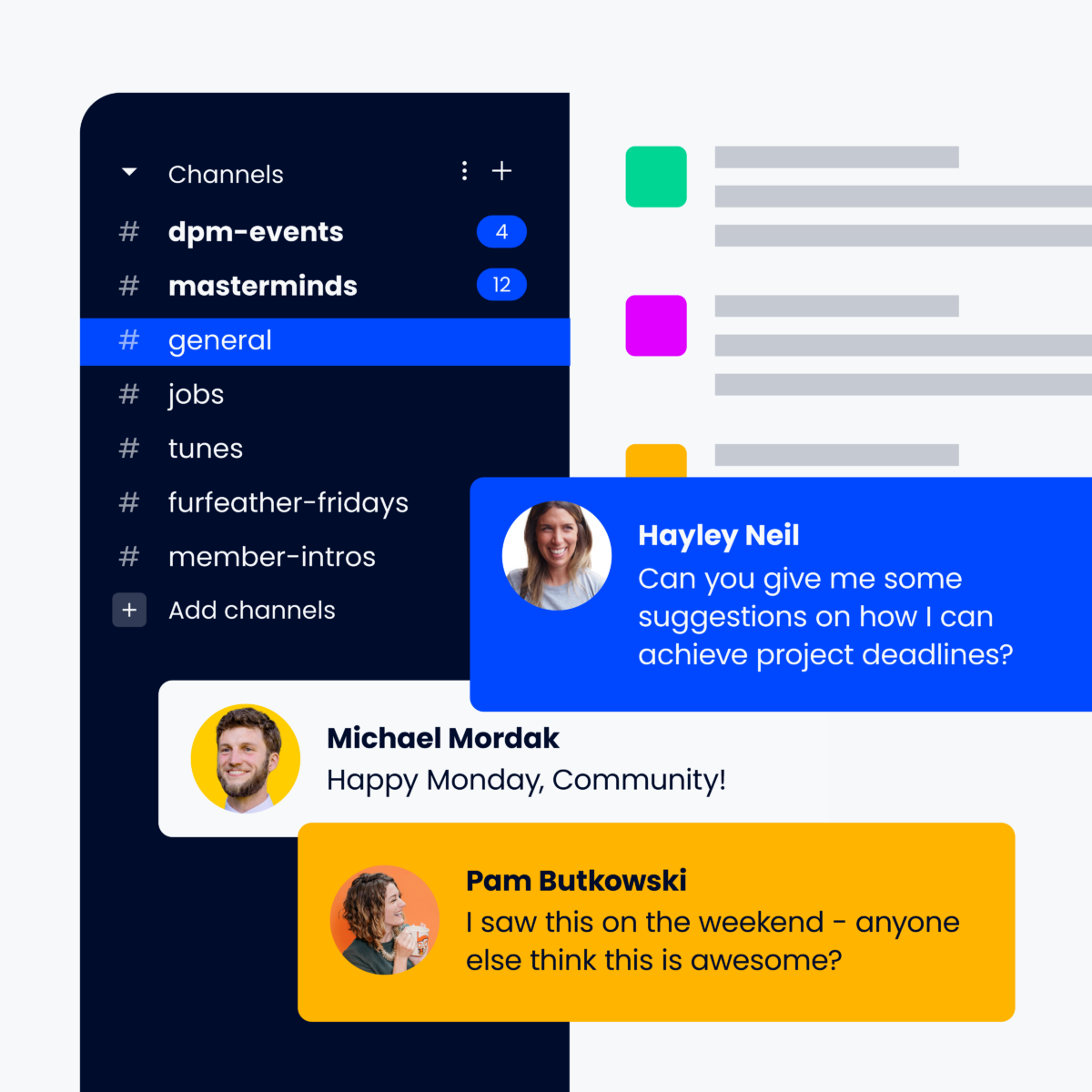 Connect With Hundreds Of People Who "Get it"
Jump into our Slack workspace to ask questions, get answers, and share lessons learned. We're all about improving. Together.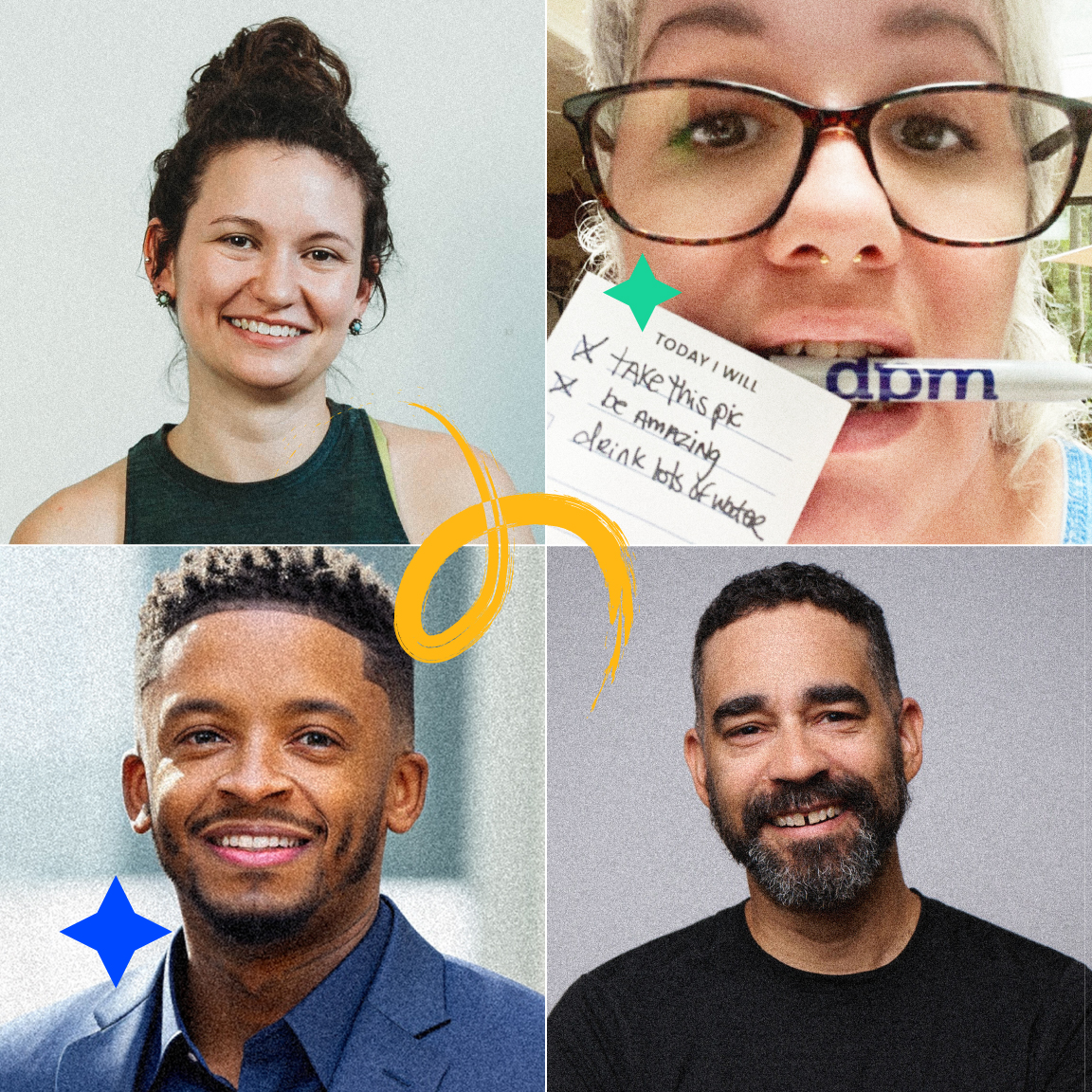 Boost Your Career With Masterminds
Join a close-knit group of peers that helps you work through problems, stay accountable, and give back to the profession.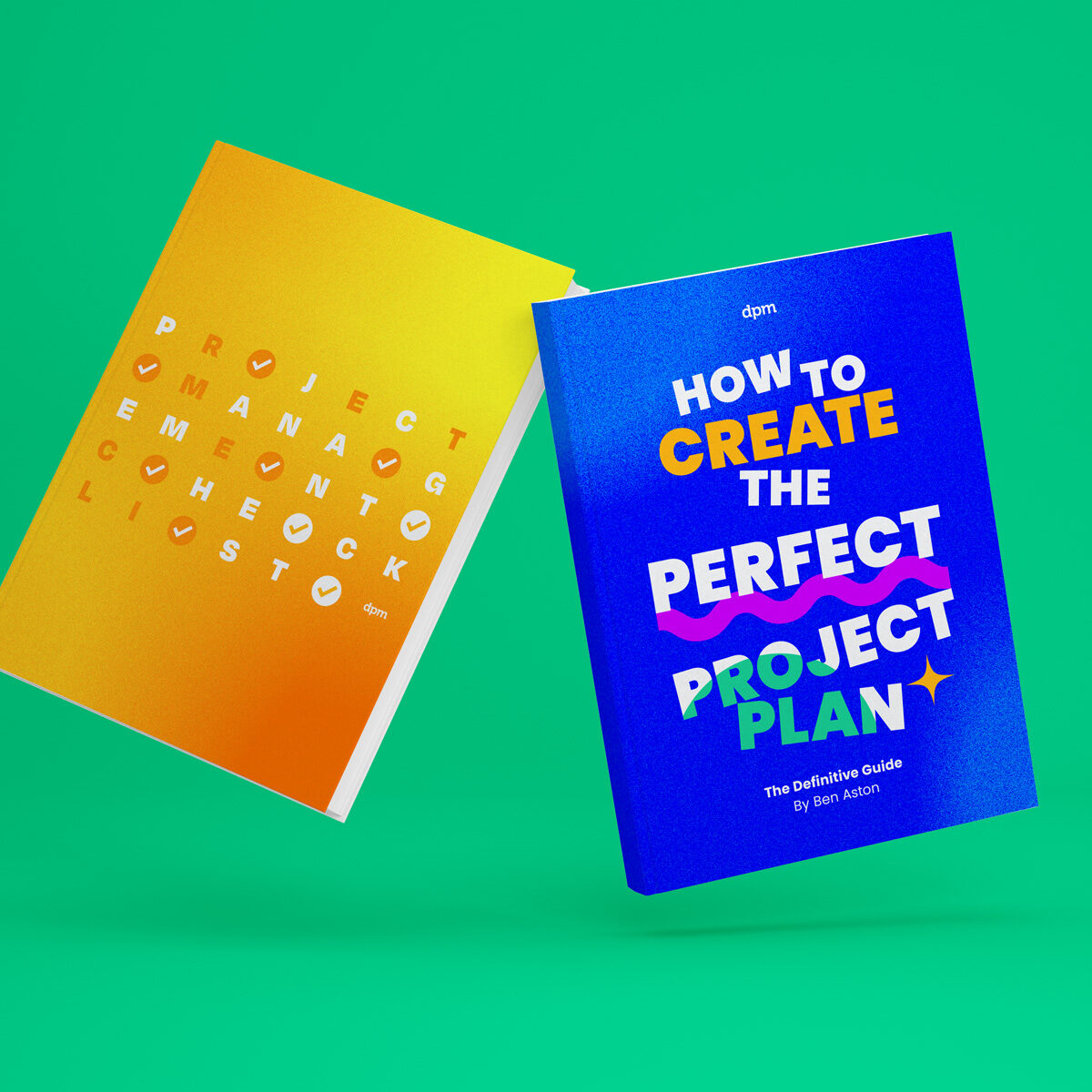 Bring Thought Leadership Into Your Practice With DPM eBooks
Educate your team and elevate your practices. Build trust and understanding with your leadership team. Amplify your value.
Join 2,000+ project managers who've already signed up
My favorite part has been the mastermind group. We have coached each other through job changes, life changes, and all sorts of work scenarios. I've been able to connect with folks I may not have met otherwise!
Jessica Rasmussen
Director of Project Management at NewCity

The templates have been very beneficial. I tweaked them for my own needs, but to have that framework already there for you has been a HUGE benefit to help me speed up and get some smooth processes in place.
Anabeth Wilson
Project Manager at Inbound Design Studio

DPM has endless resources for almost any project management situation you can think of. DPM has not only improved my own skills, but helps us achieve our organization's values too! I highly recommend this community if you're looking for a place to learn, discuss, and refine your PM skills.
Rachel Linonis
Director of Digital Solutions at UCLA

DPM membership is a no brainer for anybody who is running projects. Whoever knows they'll benefit from learning best practices to work in today's interconnected digital world in a more efficient way—a more productive way—should consider membership.
Farhan Quasem
Project Manager at Valamis

DPM Membership provides more than just a collection of tools and knowledge – it's provided me a really valuable and supportive community that I have found to be a massive asset to my professional development.
Joshua Robhes
IT Project Manager af The Boulton Group

The Slack community has helped me a lot. I chat with other PMs to get ideas and to discuss problems and new things to try and experiment.
Demerson Neves
Project Manager at Central 1

Our DPM Experts
Get answers and insights from industry leaders and project management experts. DPM Experts are here to help guide, give direction and engage in dialogue that will help shape the path ahead for PM's working in a digital world.

Join A Different Kind Of Community.
Get set for success. Finesse your skills, save time with templates, learn from samples, nerd out with you peers and take back control of your projects. You'll never be on a PM island, Ever. Again.
DPM Membership
Go further, faster. Join a friendly community with resources and training for people who love productivity, manage digital projects and build the web.
Learn & Grow Together
The Community Membership
$49
per year
Connect with 800+ DPMs through our Slack channel
Get insights directly from DPM Experts
Interact with guests during live podcasts
Attend exclusive Member events
Training on tap
The Career Builder Membership
$199
per year
Everything on Community Membership plus…
Access our library of 90+ templates & ebooks
Network via monthly 1:1's with members & Experts
Join a peer-led Mastermind group
Access our library of mini courses & recorded learning sessions
Get a 20% discount on DPM School
Level Up Your Project Delivery Team
Keep your team aligned and contributing at the leading edge of their craft through rewarding professional development program.
How is this different from the PMI or other professional memberships?
What's the difference between DPM Membership and the DPM School?
What happens when I become a Member?
Are there group discounts?
What types of templates can I access as a member?
What is the on-demand content and mini course content like?
What are Workshops like?
Where do I find Membership resources?
What forms of payment do you accept?
Can I cancel & get a refund?