Las herramientas de administración de cambios ofrecen una estructura para el proceso de cambio a menudo caótico en nuestros equipos, empresas y organizaciones. Pero el cambio está lleno de ambigüedad: ¿cómo sabes qué herramientas necesitas?
Esta reseña te ayudará a evaluar el mejor software de control de cambios para administrar el cambio organizacional, así como el software de administración de cambios ITIL (ayuda a alinear las necesidades de TI a través de las principales transiciones organizacionales).
Gestionar los cambios puede ser complicado. Después de todo, no hay un conjunto de herramientas 'mágico' para manejar todos los cambios en la empresa. Eso hace que reseñar programas de gestión de cambios sea un desafío, ya que usualmente no se pueden comparar en todos los ámbitos. Los diferentes tipos de herramientas de gestión de cambios deben abordarse de manera diferente. No existe un conjunto único de criterios que pueda abordar cada tipo de cambios organizacionales.
El cambio puede ser desalentador, pero no tienes que afrontarlo sin preparación. Incorporación, satisfacción del cliente, compromiso de los empleados: estas son solo algunas de las áreas de cambio que cubro en esta publicación.
Una Lista del Mejor Software de Gestión de los Cambio
Aquí tienes una lista de las herramientas de gestión de cambios diseñados para el apoyo tecnológico, sistémicos, o cambio de personal:

Jump to Change Management Software reviews
Aplicación de la Gestión de Cambios – Preguntas Frecuentes
Compara y Evalúa Rápidamente los 10 Mejores Programas de Control de Cambios
Como gerente técnico de proyectos, es posible que te llenes de sabiduría sobre la gestión de cambios de software a medida que tu organización adopta nuevas tecnologías o crea soluciones para clientes que están en medio de una transición a nuevos sistemas. Además, en cuanto a los gerentes de proyectos no técnicos, puedes efectuar cambios introduciendo una nueva herramienta o proceso en el flujo de trabajo de tu equipo, o actualizando los estándares de tu empresa para el desarrollo del cliente. El cambio es una gran parte de tu trabajo diario, y funcionará mejor cuando organices tu proceso.
En este artículo, repasaré las herramientas de administración de cambios que mejor cubren cada necesidad, y explicaré qué es el flujo del proceso de administración de cambios y cómo el software de administración de cambios de TI puede ayudarte a manejar los cambios.
También respondo algunas preguntas frecuentes sobre el software de seguimiento de cambios a continuación, que incluyen un breve desglose de la gestión de cambios de software para diferentes tipos de proyectos (incorporación de empleados frente a introducción de software nuevo, entre otros).
The Digital Project Manager es financiado por sus lectores. Cuando haces clic en los enlaces de nuestro sitio, podríamos ganar una comisión. Más información.
Descripciones Generales de las 10 Mejores Herramientas de Gestión de Cambios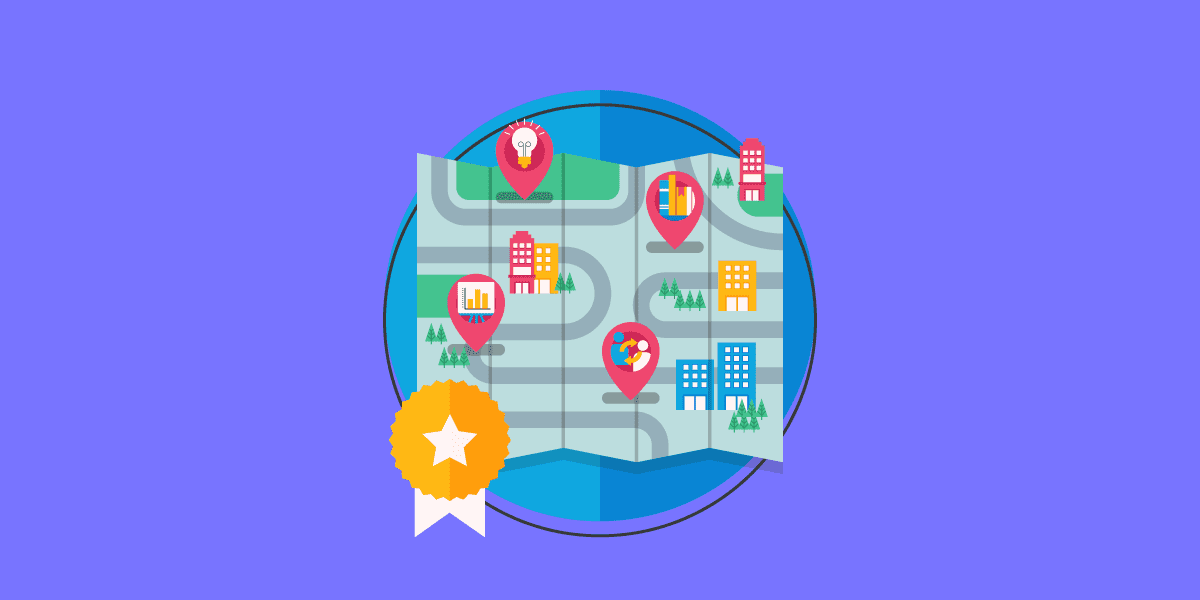 ¿Estás adoptando un nuevo software? ¿Un nuevo modelo de negocio? ¿Un nuevo programa de entrenamiento? Aquí están mis sugerencias principales de herramientas de gestión de cambios para comenzar tus andanzas en la gestión de cambios.
ServiceDesk Plus is a complete IT Service Management (ITSM) suite with built-in IT Asset Management (ITAM) and Configuration Management Database (CMDB) capabilities to help assess risks and plan change implementation. The tool's PinkVerify-certified IT change management module allows IT teams to implement changes with minimal risk by designing change processes on a visual workflow designer.
With custom change roles, types, statuses, and templates, as well as the ability to designate a Change Advisory Board (CAB), IT teams can design change implementation processes that cater to their business needs. Other key features include the ability to log and track changes resulting from incidents and problems and to get input and approvals on change plans from CAB members.
Users can also configure automated workflows and notifications to improve visibility and communication for IT and business stakeholders using the visual workflow builder, as well as publish announcements about changes to communicate any planned downtime to end-users.
Pricing for ManageEngine ServiceDesk Plus starts at $12/per user/month for the standard plan. See further pricing plans on their pricing page.
The app provides priority action plans based on survey data so that you know what business areas are in need of support, be it cross-functional collaboration, learning, and development, IT management, or something else. Assess leadership profiles, validate employee strengths and weaknesses and more with customizable surveys and reports.
Because this software is evaluation-focused, it is well-suited to companies who are about to embark on a big change strategy or who have just recently implemented one. This is because the software's biggest strength is soliciting detailed feedback.
The survey questions are geared towards larger, for-profit corporations and so smaller businesses or nonprofits would be advised to look elsewhere for employee engagement software.
Engage Your Team starts at $35/user/month for under 200 users and has a free demo.
ESM has three elements to its software offerings: Balanced Scorecard Software (for top-down strategy), Employee Review Software and Strategy Consulting Services. ESM takes a big picture approach to navigate change by breaking information down into goals, interconnections, initiatives, KPIs and more.
ESM's "big picture" mind mapping of company change and strategy seems a perfect fit for large scale corporations who don't have many reliable touchpoints with staff across departments. However, in today's digital age, ESM's interconnectivity emphasis would also work well for smaller teams who work online or remotely, where a unified vision will ensure that even a separated team is advancing on the same goals.
More financial planning options, like profit and loss statements, would be hugely beneficial to their "big picture" approach to strategy. Furthermore, the ability to view multiple strategy maps, rather than switching between them in a drop-down menu, would be a time saver. Their paid plan is also quite pricey compared to other options available.
ESM starts at $800/month for unlimited users but has a free version of the software as well.
Launched in 2015, The Change Compass helps companies experiencing significant change manage that change across their whole portfolio and visualize change impacts on employees, customers, and partners.
The tool allows users to plan for changes by visualizing the nature and volume of upcoming change impacts, and includes prioritization features to assist the user in decision-making on change roll out and sequencing. It also helps to generate change volume scenarios to aid planning and risk mitigation.
The Change Compass offers a range of different types of data visualization reports to meet different stakeholder needs. For example, there is an Executive Summary and bubble chart for senior managers, a total impact chart to monitor the change saturation line for planners, and an employee heatmap to get a high level overview of change volumes.
The Change Compass does not list any third-party integrations on their website.
The Change Compass starts at $70/user/month and has a free 14-day free trial.
This collaboration-first change management platform lets you gather ideas from your employees, customers, and other stakeholders; refine and develop ideas together with your team; analyze your innovation process to find and eliminate bottlenecks; and more.
Viima is great for small businesses due to the low point of cost and minimal barriers to entry. They provide many services for free for a limited number of users and also have Apple and Android apps to help scattered teams stay connected.
Reporting visualization and exportation of data could be improved to be more functional, dynamic and flexible. Because the software is light on features, adding integrations for project management tools could go a long way to making it a more well-rounded application.
Viima starts free for up to 50 users and then is $3/user/month.
The Change Shop is a mobile-friendly cloud-based application for navigating change commitment plans, resistance forecasting, and many other tools that will help your team handle a shift in process or workload. Their app focuses on collaborative feedback, surveys and data collecting, and numerous report styles to evaluate your team's readiness and capability for change and to make suggestions accordingly.
This platform would work best for change management involving disparate teams or groups where constant collaborative feedback is a must. Their Change Simulator will be helpful to onboard anyone who may be nervous about the shift or getting hung-up on the "What-ifs".
While The Change Shop boasts a wide variety of tools, it would benefit from supplemental systems for compliance management and training management. As a relatively new software in the change management space, having launched in 2018, there is always the possibility that more features come in future updates.
The Change Shop starts at $29/month for up to 2500 users and has a free demo.
Howspace is a change management and digital facilitation platform designed for large initiatives and powered by AI. The tool is useful for boosting engagement and collaboration in asynchronous, virtual, and live settings.
Howspace includes features for involving team members and other stakeholders and delivering a stronger impact through active dialogue before, during, and after sessions. Team members can create shared workspaces and use the drag and drop editor to build out the workspace with chats, polls, surveys, and videos among other features. Users can also edit the layout of the workspace, manage participants' access levels, move content around, and add new pages as needed.
Team leaders and project managers can facilitate discussions and dialogue and set up automated participation reminders. The continuous feedback loop created by the discussion features and increased social collaboration ensures teams are inspired, motivated, involved, and continuously engaged.
The AI capabilities are a standout feature of Howspace, and these include the ability to summarize insights from extensive discussions in real-time with theme clustering, word clouds, and sentiment analysis.
Howspace does not list any third-party integrations on their website.
Pricing starts at €195 per month for 30 users.
Whatfix lets you design real-time interactive guides with zero codings required. Engage users through contextual widgets (self-help widget, tasklist widget, and smart tips static overlays), as well as guided pop-ups. Context-aware information provides users with the most useful updates immediately and provides in-app training in user preferred formats (from video to PDF and more).
Whatfix can accommodate those with disabilities by providing them with accessible technology that complies with section 508 of the U.S. Rehabilitation Act. This means they are an essential tool for accessibility-inclusive workplaces across the board.
CRM integration was a bit spotty and could use some revamping, particularly in compiling and reporting issues. The app can seem somewhat "single-minded" in how users are expected to complete a task, whereas larger web app projects might need a bit more flexibility (ie. broader branching workflow paths, et cetera).
Overall this is a really great tool if you're onboarding your employees to a new software, although it can be adapted for other use cases as well.
Whatfix has a custom pricing model and offers a free trial.
WalkMe's guidance tools help to prevent errors, encourage desired behaviors and foster goal completion through custom desktop notifications, easy Help Desk access, visibility and insights into digital behavior, a self-paced onboarding list, and more. By simplifying back-office functions, WalkMe aids enterprise resource planning during any software onboarding.
Setting up walkthroughs was a bit of a time commitment, which would not have been as much of a problem if WalkMe software updates didn't often require manually re-test said walkthrough processes post-update.
They offer guidance tools and onboarding for popular software like Salesforce, Workday, Jira, NetSuite, Talentsoft and more, so any company who already uses any of their pre-listed programs would benefit in particular from this apps offerings.
WalkMe starts at $7500/year. They also offer custom pricing within a large range based on many factors and have a free demo available.
Giva boasts intuitiveness and user-friendly UX from change planning to follow through and compliance audits post-initiative. Defined ITIL processes speed up approval times and document management, dashboards and notifications keep everyone on the same page, and detailed records of all IT changes for longterm visibility into code and configuration changes throughout the organization.
Giva is primarily for IT change control, meaning that it works best for larger scale companies looking to better track and navigate software implementation, application updates, server upgrades, system patches, and so on.
New releases come out with some frequency, around one per month, which can mean constantly adjusting to new additions or changes as you go. While they offer many customizability options, they are not as flexible as other IT-focuses software on the market like ServiceNow.
Giva starts at $29/user/month and has a free 30-day trial.
Resumen de las Mejores Herramientas de Gestión de Cambios
Haz un Kit de Herramientas Completo Para Gestionar el Cambio Organizacional
Simplemente no hay una herramienta mágica en cuanto al software de gestión del control de cambios se refiere. Eso es porque el cambio ocurre en diferentes áreas y bajo diferentes contextos. Hemos desglosado algunas áreas comunes de las empresas que sufren cambios y hemos recomendado el software de gestión de cambios apropiado para cada categoría.

Herramientas de Gestión de Ideas
Quizás no sólo necesites un único cambio, quieres preparar a tu equipo para una constante innovación colaborativa. Querrás crear un espacio donde las personas puedan intercambiar ideas y obtener comentarios en tiempo real. Estas herramientas pueden ayudarte con eso.
Qmarkets – una solución de software social para involucrar a los empleados y fomentar el pensamiento entre departamentos para presentar ideas innovadoras como parte de una campaña organizada o una sugerencia independiente.
Ideascale – crea «comunidades» digitales para generar ideas de forma colectiva, votar sugerencias, conectar ideas similares mediante texto predictivo y ofrecer puntos e insignias como incentivo para los participantes.
Brightidea – Crowdsourcing en una escala empresarial, con páginas de presentación de ideas adjuntas a etiquetas sugeridas, para agrupar proyectos similares, y luego rastrear la financiación y la implementación dentro de un tablero Kanban.
Herramientas de Incorporación
La incorporación de nuevos clientes y / o usuarios puede ser estresante y puede tomar mucho tiempo, tanto para ti como para el usuario final. Si tu página web o aplicación tiene actualizaciones frecuentes, navegación compleja o CTAs que requieren una explicación muy extensa, las herramientas de incorporación podrían ser de ayuda. Las herramientas de incorporación ayudan a aliviar las barreras de entrada para saltar a la experiencia de usuario y pueden convertir a los visitantes en clientes de toda la vida al enviarles las preguntas frecuentes.
Herramientas Para la Gestión de la Satisfacción del Cliente
Es difícil sobresalir en cualquier negocio si no tienes una estrategia sólida de servicio al cliente que incorpore áreas de cambio como quejas y mediación, crecimiento o cambio de base de consumidores y proyectos de divulgación de marketing. Estas herramientas pueden ayudarte a manejar muchas de las preocupaciones anteriores, y mucho más.
Software de Incorporación de Empleados
Crecimiento del equipo, rotación de personal, contratistas, ascensos, pasantes o estudiantes cooperativos… hay muchas razones por las que podrías necesitar automatizar partes de tu régimen de capacitación para aliviar el estrés tanto de la gerencia como de los aprendices. Usa estas herramientas para integrar nuevas contrataciones con un tiempo de inactividad mínimo para que puedan comenzar a trabajar de inmediato y sentirse parte del equipo de inmediato.
Herramientas de Compromiso de los Empleados
No dejes que la rutina y la complacencia definan a tu equipo. Ayuda a que las personas se unan, colaboren, creen, descubran, vinculen, desarrollen y procesen nuevas ideas a través de herramientas diseñadas para impulsar el compromiso de los empleados.
¿Necesitas Ayuda Para Reducir las Opciones?
Esta herramienta es bastante útil. Nos hemos asociado con Crozdesk para brindarte acceso a su «Buscador de software».
Si ingresas algunos de los detalles sobre tu proyecto y las funciones que buscas en una herramienta de administración de proyectos, generará una lista de herramientas que coinciden con tus preferencias. Sólo debes proporcionar tu correo electrónico y te enviarán una bonita guía en PDF con un resumen de las mejores coincidencias.
¿Qué Hay en tus Sistemas de Gestión de los Cambios?
Los cambios no tienen que ser tan duros o difícil. Probablemente tengas que considerar docenas o cientos de cosas a medida que implementas algo nuevo y abandonas lo antiguo. Las herramientas de administración de cambios pueden hacer que el cambio sea menos desalentador para ti y tu equipo.
¿Qué software, herramientas o habilidades son más útiles para manejar los cambios en grandes o pequeñas empresas? Comparte tus ideas en los comentarios.
Our friend and supporter: