Zeiterfassung App muss nicht unbedingt mühsam sein! Als Projektmanager in einer Vielzahl von Agenturteams habe ich einen Großteil der Zeiterfassungssoftware genutzt – sowohl für die einfache Zeiterfassung als auch für die Budgetverfolgung und Schätzung zukünftiger Projekte. Jedes Team ist anders, deshalb habe ich eine Handvoll der von mir empfohlenen, besten Zeitmanagement-Tools ausgewählt, zusammen mit einer Zusammenfassung ihrer Funktionen, Preise und Vor- und Nachteile, um dir zu helfen, das richtige Zeiterfassungssystem für deine Projekte auszuwählen.
Zeiterfassung app: Vergleiche im Handumdrehen die besten
Als Projektmanager, die versuchen, Projektbudgets zu verwalten und unsere Teams dazu zu bringen, ihre Zeit genau zu verfolgen, verwenden wir Zeiterfassungstools für viele verschiedene Zwecke, abgesehen vom einfachen Ausfüllen von Stundenzetteln.
Zeitmanagement-Tools können teuer sein, also habe ich eine Reihe der besten kostenlosen oder fast kostenlosen Zeiterfassung app erforscht. Am wichtigsten ist jedoch, dass wir nach den besten Tools suchen, die so einfach zu bedienen sind, dass die Leute ihre Stundenzettel tatsächlich selbst einreichen wollen. Stell dir das mal vor!
Zeiterfassung app – warum ist es so wichtig?
Zeiterfassung app und Software zur Kostenerfassung sind zwar nicht jedermanns Lieblinge, aber es ist ein notwendiges Übel in der digitalen Agenturwelt, für professionelle Dienstleistungen und Beratung, wenn du Zeit und Material oder stundenweise abrechnest und du den Budgetverlust verfolgen musst. Ebenso macht die Rechnungsstellung keinen Spaß, aber sie ist notwendig und erfordert genaue Zeiterfassungsdetails, um zu funktionieren.
Grundsätzlich gibt es Budget- und finanzielle Informationen, die benötigt werden, um ein Unternehmen am Leben zu erhalten; wir müssen die wesentlichen Grundlagen des Projektbudgets kennen:
Sind wir über/unter dem Projektbudget?
Sind wir auf dem Weg, das Budget zu sprengen?
Wie viel soll dem Kunden in Rechnung gestellt werden?
Wie profitabel ist das Projekt/der Job/Kunde?
Genaue Zeiterfassungsberichte sind uns als Projektmanager ebenfalls wichtig, damit wir auf der Grundlage der bisherigen Projektleistung angemessene analoge Schätzungen abgeben können. Um richtig abschätzen zu können, müssen wir auf die Daten der Stundenzettel, in der Zeiterfassung app zurückgreifen und beurteilen können, wie viel für das nächste Projekt berechnet werden soll. Wir brauchen zuverlässige, genaue Zeitberichtsdaten und Menschen, die die Zeiterfassung app richtig nutzen.
Wenn du dich für den Aufwand zur Durchführung deines Projekts und die Rentabilität deiner Projekte interessierst, dann musst du dich auch um die Zeiterfassung, Zeiterfassung app und Stundennachweise kümmern.
Wenn die Zeiterfassung app, die du benutzt, mehr als nur etwas hässlich und mühsam ist, dann will sie niemand benutzen und die Daten, die du daraus beziehst, sind fast nutzlos.
Aber muss Zeiterfassung und Berichterstattung mühsam sein? Es muss doch sicher paar tolle Software-Tools für die Zeiterfassung geben, oder?
Die beste Zeiterfassung app?
Die beste Zeiterfassung app muss natürlich in der Lage sein, große Teams, viele Kunden und viele Projekte gleichzeitig zu managen. Aber abgesehen von einem Produkt, das bei der Zeiterfassung gut funktioniert, müssen wir darüber nachdenken, was mit diesen zeitgebundenen Informationen passiert; wie fängt das Ganze als Schätzung an, wie wird die Zeit erfasst und einmal erfasst, wie wird sie dann in Rechnung gestellt?
Bei der Auswahl des besten Zeiterfassungs-Tools lohnt es sich, über deinen Agentur- oder Studio-Workflow nachzudenken und an die ganzheitliche Erfahrung zu denken – von der Person, die den Kostenvoranschlag erstellt, über die Person, die die Arbeit erledigt, bis hin zur Person, die sie abrechnet. Wie passt das alles zusammen?
Was braucht es also, um die Zeit richtig zu erfassen? Wir haben fünf Hauptaspekte der Zeiterfassung app identifiziert, die unserer Meinung nach die Verwaltung digitaler Projekte erleichtern.
Werden die Leute es überhaupt benutzen? Die Software muss ansprechend aussehen und wirklich einfach zu bedienen sein.
Zeiterfassung einfach in Projekte und Aufgaben integrieren? Das Tool muss auf eine Informationsquelle für Kunden, Projekte und Aufgaben verweisen.
Integration mit Schätzungen und Verfolgung? Die Software sollte einfach eine Projektschätzung oder ein Angebot erstellen können. Anschließend sollte sie in der Lage sein, die Schätzung gegenüber den tatsächlichen Werten mit visuellen Berichten und Analysen zu verfolgen.
Optimale Integration in die Rechnungsstellung? Es muss einfach sein, Projektberichte und Ist-Daten in Kostenvoranschläge zu verwandeln, die an die Kunden gesendet werden können.
Bietet eine gute Integration mit Anwendungen von Drittanbietern? Besonders nützlich ist die Möglichkeit zur Integration mit Buchhaltungssoftware wie Quickbooks oder Xero.
The Digital Project Manager ist Reader-unterstützt. Wenn du durch Links auf unserer Website klickst, erhalten wir möglicherweise eine Provision. Erfahre mehr.
Hubstaff is a full-featured, free time tracking software tool (with freemium upgrades) that's best for remote or distributed teams. It's a lightweight, native time tracking tool that includes screenshots, time tracking, and project management. Its simple interface and design makes it really easy for your team to enter their time and for you to track their progress.
Budget management is straightforward—using Hubstaff you can easily set time limits and budgets for your team to bill against with a maximum number of hours you want a member to be able to work in a week and the app will automatically prevent them from exceeding the limit.
When you're working with a distributed team it can be hard to verify exactly what people are doing and how they're spending their time so Hubstaff has some pretty handy tools to give you insight into what your team is doing in the time they're logging to your project with screenshots and activity levels. Now you can also see which applications your team members are using and what URLs they are browsing while they're tracking time.
Integrations are well supported across stacks of different tools including project management tools Asana, Jira, and Basecamp, payments, accounting and invoicing integrations including QuickBooks, Paypal as well as Salesforce and Zendesk among others.
Hubstaff is free to use for 1 employee. Paid plans cost from $7/user/month and come with a 14-day free trial.
ClickTime is a project time tracking software used by organizations who need to accurately account for employee costs. With the ability to create project budgets, employee cost rates, and custom billing rates, ClickTime is loved by both project managers and accounting departments alike.
What's unique about ClickTime is the platform's customizability. Rather than providing an out-of-the-box, one-size-fit-all timesheet, ClickTime allows users to configure their timesheets in a way that best serves their needs. Each timesheet comes with three levels of hierarchy (such as "Client | Project | Task") that clients can name anything they like. For example, a nonprofit – who doesn't need to bill clients – might choose to track time against "Grants | Programs | Activities." Additionally, ClickTime admins can create custom fields, as well as add notes on each time entry, ensuring that users capture every important project detail.
Due to this flexibility, ClickTime serves a variety of industries including professional services firms, nonprofits, IT departments, PR agencies, and others. Having been in business for over 20 years, their Customer Success team knows the nuances of each industry and is super helpful in guiding companies through account setup.
Additionally, ClickTime allows users to easily integrate with any other system. Along with a variety of pre-built integrations, ClickTime boasts an award-winning API that makes any connection possible. And if you don't have the resources on hand to build your own custom integrations, they have a Professional Services team who can do all the heavy lifting for you. This way, you can make sure that your timesheet data flows right into your accounting system, HRIS, ERP, CRM, and other platforms without any manual work.
ClickTime starts at $9 per user per month.
10,000ft, a high-level project and resource management software, helps modern teams make confident decisions about project planning, team capacity, budget forecasting, team utilization, and hiring needs in real time.
Built-in timesheets, mobile time tracking, and expense tracking, enables you to create rich project reports by filtering project data with just a few clicks. Reports can give insight into historical data or offer a forecasted view of team utilization, actual vs. planned time reports, budget tracking, expense reports, and projects in the pipeline.
Over 1,000 of the most innovative companies in the world rely on 10,000ft, from 10-person shops and 100-person teams within global brands to 1,000+ person professional services firms. 10,000ft has been recognized for its design excellence with awards from FastCo, SXSW, IxDA + IDSA.
10,000ft easily integrates with a variety of internal workflows and software suites. Additionally, it provides a flexible API and Zapier integration that can connect with top operational tools for analytics, communications, PM, ERP, and finance.
With a unique project and resource matching feature, 10,000ft helps match team members to the project's requirements according to different criteria like disciplines, skills, availability, and more.
Pricing starts at $25/month.
Traqq is an employee time tracking program that boosts productivity and performance via automated monitoring tools like screenshots, screen recordings, team activity levels, app, and web monitoring.
The time tracker works both online and offline, on Windows and Mac systems, and syncs all your data when you have a good Internet connection. Measure and analyze the activity levels of everyone on your team with online timesheets, find your best-performing employees, and coordinate your least-performing ones.
Screenshots and screen recordings can be enabled or disabled by the account owner and are taken in the background with no distraction to ongoing work. The quality of collected screenshots and video clips is intentionally blurred to the extent that would prevent sensitive and personal information (such as private messages or passwords) from being visible. However, you can still get a good idea of the employee's activity.
Traqq allows you to monitor typing and clicking for accurate activity stats and get a real insight into your team's productivity. With the app and website monitoring feature, managers can find out what apps or websites employees use over their workday.
You can add people to groups, give them different access rights and easily create various reports to build a full image of team performance. There is also the option to change the recorded time if you forget to turn the tracker on/off or you encounter unexpected circumstances.
Traqq takes personal information and user privacy seriously and uses government-level encryption for their protection.
Buddy Punch is a web-based time clock software. Its interface is fully customizable. You will be able to integrate the Buddy Punch with most of the payroll management products. It will help you with managing the projects by recording the time for a specific project and job codes.
Buddy Punch has a functionality of automatically splitting of calculated time into categories like regular time, overtime, and double time. The tool can also provide the flexible, reliable, and easy-to-use employee management, Buddy Punch will let you set up a unique overtime rule on a per-employee basis. Additional features include automatic breaks, vacation tracking, GPS tracking, and other time and attendance solutions.
Buddy Punch integrates with QuickBooks, ADP, Gusto, Paychex, Paylocity, PayPlus, SurePayroll, and Workday. A paid Zapier account can get you access to hundreds of other tool connections.
Buddy Punch costs from $25.99/month for basic time and attendance solutions (billed annually). They offer a 30-day free trial. You can contact the company directly for the requirement of more than 200 employees.
monday.com is a project management software with time tracking features that has done away with a lot of the trimmings of typical management tools and focused on simple, visually intuitive layouts that help clarify the sequence of work.
monday.com features for managing projects include resource and project management, time tracking software, collaboration, and reporting features. For example, users can upload and attach files to cards, make comments, mention teammates, and more. It also offers a great project reporting dashboard that can collect data from multiple boards, allowing better tracking abilities of progress.
And while monday.com doesn't offer a complete set of tools for project accounting and invoicing solution as other tools, you can use monday.com to track hours, timelines, and invoices. You can assign owners to new tasks, prioritize each item, set due dates and know exactly how much time is spent on each project and task. You can also keep track of time on their app.
monday.com's integrations include business apps like Slack, Google Drive, Gmail, Google Calendar, Jira, GitHub, Trello, Dropbox, Typeform, and many more, accessible via Zapier.
You can try monday.com for free.
Actually is a simple and easy to use time tracking tool. This software is suitable for small and medium-sized teams working with projects. Actually, it is easy to enter project hours on desktop and mobile without the frustration of complex forms, timesheets and user interfaces.
It is easy to input hours and view flex time balance. Managers can see missing time entries and check the overall hours by person or by the project. Team and individual flex time balance can be connected to different calendars for holidays—one can even create a calendar of their own. Actually also supports individual workday lengths fluctuating over time. This makes it really easy to track and report the hours of part-time employees. Reporting needs are met quickly with Actually's dynamic reports.
Actually's look and feel is fresh and modern, with an easy to use interface design.
Actually provides a simple to use JSON API for retrieving all the data you need for your reporting and other master systems. Actually can also be used for larger teams alongside existing ERP/PSA systems. Actually is also integrated into Silverbucket, the resource planning software, for the combination of agile and extensive project resource planning and hour tracking.
Pricing starts from approximately $4/user/month. 30 days of free trial available.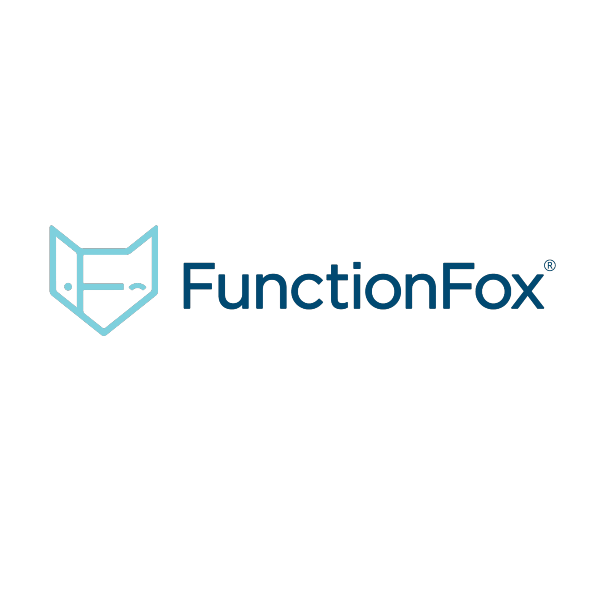 14 days free trial
Premier plan starts at $50/month for the first user, plus $10 USD/month for each additional user
Built by creative professionals for the creative industry, FunctionFox has the tools to help you manage your projects effectively. Whether working solo or with a team, users can track billable and non-billable work. FunctionFox is designed to reduce your admin time and improve productivity.
Powerful time tracking tools allow you and your team to track time simply and efficiently on projects and clients. Use the timer function to track time as you work, or add time in manually. Time summaries can be reviewed in a daily, weekly, or monthly view.
In addition to time tracking features, FunctionFox also includes features for managing project timelines, budgets, and expenses to ensure that you are not over or under servicing clients.
FunctionFox is easy to use and made even easier with the tutorials and support provided. The tool provides dedicated onboarding, and all customer support is unlimited, ongoing, and included in the subscription cost. The FunctionFox website also includes a help center, and there are detailed help files included within the software itself.
Pricing for the FunctionFox Premier plan starts at $50 per month.
Pros
Well-suited for creative teams and agencies
Supports both billable and non-billable time tracking
Built-in client retainer tracking
Cons
Does not integrate with external programs like QuickBooks
Gantt charts and to-do lists only available through the Premier and In-House plans
Forecast takes advantage of Artificial Intelligence (AI) to support your estimates in becoming better and more accurate. Total time spent on tasks will automatically be benchmarked against your estimates and the AI learns from this to improve future estimates, thereby reducing your risk of under- or over-estimating your projects. This will have a significant impact on the effectiveness of your resource planning, enabling you to improve your delivery and profitability.
Forecast is a full resource project management solution that lets you track time using any method you want. Effortlessly track time on the projects and tasks you are assigned, whether on the go using mobile iOS and Android apps or directly on the web. It's great for distributed teams and has both daily and weekly timesheet views so you can track time the way that suits you. Set up weekly or daily reminders to ensure that everyone tracks their time correctly. Keeping track of budgets and estimates becomes second nature with Forecast.
Forecast is fully integrated with the most used web apps and they can seamlessly be installed from the app catalog. For instance, the deep Jira integration makes Forecast ideal as a time tracking and resource planning add-on. Forecast's functionality covers a large spectrum of the capabilities needed to run and manage projects and people effectively, with as little overhead as possible. Forecast can tell you if your project is profitable, how much money your team is making and whether or not your favorite client is also bringing in the most for the bottom line.
Forecast is currently used in 40+ countries worldwide, by agencies, consulting companies, and enterprises – it has Lite, Pro, and Enterprise options that cost from $29/user/month (14-day free trial).
Wrike is a powerful, easy-to-use time tracking software trusted by 20,000+ organizations worldwide. The tool is suitable for teams with anywhere from five members to an unlimited number of members. It's highly configurable and users can customize workflows, dashboards, reports, request forms, and more.
Wrike offers automatic timers and the ability to log time manually, as well as simple reports to see exactly how time is being spent each week. Users can drill down to an individual or project level. Wrike also features advanced reports for project or individual performance, resource management and allocation, and more. Schedule real-time insights to be sent to your inbox for a picture of overall time management.
Wrike has an easy-to-use, intuitive interface and navigation with distinct spaces, folders, and tasks. Toggle between the home screen and timesheets, dashboards, calendars, reports, and an activity stream for notifications and messages. Wrike has a dedicated help center with interactive training, videos, a 'Getting Started' guide, and a thriving community.
Wrike offers 400+ pre-built native integrations, including the most popular file management software from Microsoft, Google, and Dropbox, along with sales and marketing software from Salesforce and Marketo.
Pricing starts at $9.80 per user per month, although a free version is available. There are four different price points, including plans which offer the ability to invite free external collaborators to a paid account.
Weitere Software-Tools zur Zeiterfassung, die es wert sind, in Betracht gezogen zu werden:
Keine der oben genannten Möglichkeiten funktioniert für dich? In der folgenden Liste findest du zusätzliche Zeiterfassungs-Tools.:
Möchtest Du Die Optionen Eingrenzen?
Dieses Tool ist ziemlich nützlich. In Zusammenarbeit mit Crozdesk haben wir uns bemüht, dir Zugang zu dem "Software-Finder" zu geben.
Wenn du einige der Details über dein Projekt und die Funktionen, die du in einem Projektmanagement-Tool suchst, eingibst, wird eine Liste von Tools erstellt, die deinen Präferenzen entsprechen. Du gibst deine E-Mail an das Team weiter und es schickt dir einen nützlichen PDF-Leitfaden mit einer Zusammenfassung deiner besten Übereinstimmungen.
Was denkst du darüber?
Was haben wir deiner Meinung nach übersehen? Welche anderen Zeiterfassungssoftware-Tools oder Zeiterfassung App hast du noch entdeckt, von denen wir nichts wissen? Wir würden uns freuen, wenn du irgendwelche Vorschläge, Tipps oder Gedanken zur Verwendung dieser Art von Software hast – warum teilst du sie nicht mit Hilfe der untenstehenden Kommentare?