This article will help you quickly compare and evaluate the best agency management system for your use case. Here, I've highlighted a few of the best agency software options available today. I've evaluated 10 agency management systems and examined the pros and cons in a simple, streamlined review so that you can choose the best software for your team or business.
We'll begin with a focus on general tools for agencies, but I also included a few tools that cover a range of specialties. Most agencies may even find themselves settling on two or more items from this list in order to get the complete picture for their business.
If you are looking for a drill down on specifics, be sure to check out the lists I have written specifically on:
And you can also check out these tools often used in agency settings:
The Best Agency Management System List
Here's a shortlist of the best agency management tools:

Below you'll find an overview of these tools with screenshots, features, and pricing.
Jump to Agency Management System reviews
More comprehensive than the types of tools above, agency management software is any workflow solution that covers the general needs of an agency or similar business, including intake forms for new clients and projects, intra-team collaboration and communication tools, and value-reporting for your clients.
Agency professionals across many different industries—ad agencies, marketing agencies, PR agencies, etc.—need a way to organize the production of client work, from the planning stages to the review stages.
An agency management system is designed to cover a variety of things, like:
Organizing onboarding and intake of clients
Internal and external communication around tasks and projects
Collaborative mark-ups of in-progress items
Real-time analysis and reporting of deliverables
Flexible and comprehensive task lists
Proposal templates
Customer relations management (CRM)
Time-tracking and billing
Agencies across the board may be drawn to management systems because they increase control and organization while also saving time and allow them to improve internal and external customer relationships. For example, it can be very time-consuming to go back and forth with a new client or potential customers on a new project to get all the necessary information before the work can truly begin.
In fact, 67% of agency respondents noted this initial information-gathering phase to be difficult or very difficult. Mandatory forms, the automation of onboarding, and quick proposal building are a few ways agency management systems can simplify and quicken this process, boost productivity, and improve the customer experience.
What are we looking for when we perform agency platform reviews? Here's a summary of my evaluation criteria:
User Interface (UI): Is the interface intuitive to navigate and does it have aesthetic appeal?
Usability: How steep is the software learning curve and does the company offer adequate training resources, like tutorial videos and FAQs/forums?
Features & Functionality:

Job/Project Costing – Can the tool capture hours and costs, estimate and do budgeting, and handle purchasing with mark-ups and purchase orders?
Online Timesheets – Does the software have a web browser-based timesheet and expense entry system? Is it easy to enter, approve, and pay expense claims?
Pipeline Management – Can the software help with the automation of attracting new leads and potential customers and report on and review the process of converting them into paying customers?
Review and Feedback – Does the software allow clients to adequately engage with and provide feedback across the project pipeline process? Is the feedback loop easy to navigate and does it offer actionable insights?

Integrations: Does the software connect with other first- and third-party apps for additional feature sets?
Value for $: Is the price fair, transparent, and flexible? Does the tool offer a free demo or trial so that users can try before they buy?
The Digital Project Manager is reader-supported. We may earn a commission when you click through links on our site — learn more about how we aim to stay transparent.
Overviews Of The Top 10 Agency Management Systems
Here's a brief description of each of the agency management systems that are featured on this top 10 list.
monday.com is a great advertising agency software because of the way the tool has done away with a lot of the trimmings of typical management tools and focused on simple, visually intuitive layouts that help clarify the sequence of work.
monday.com features for managing advertising projects include resource and project management modules, as well as some great collaboration tools. For example, users can upload and attach files to cards, make comments, mention teammates, and more. It also offers a great project reporting dashboard that can collect data from multiple boards, allowing better tracking abilities of progress. And while monday.com doesn't offer a complete set of tools for project accounting and invoicing solutions, you can use monday.com to track hours, timelines, and invoices.
Overall, it's a highly customizable tool that lets you work in whatever methodology—kanban or otherwise—that fits your project and team. You'll also find some useful workflow tools for automating parts of your process.
monday.com's integrations include project management apps like Slack, Google Drive, Gmail, Google Calendar, Jira, GitHub, Trello, Dropbox, Typeform, and many more, accessible via Zapier.
monday.com costs from $17/month for two users. The company's customer support is available 24/7 by phone or email.
Productive is a well-rounded agency management software with a stack of powerful functionality that gives you the tools and data you need to keep an agency running smoothly. The tool was built by a team with a decade of experience in founding, managing, and scaling a software development shop, so it's especially well-suited to digital agencies.
The tool's features fully satisfy my criteria for agency management tools. You'll find client and prospect management in the Sales Pipeline (manage deal flow, get sales organized). The Resource Planning feature, time tracker, and task collaboration tools fit the criteria for resource and project management that I look for in an agency tool or platform.
Billing and invoicing can also be managed straight from the tool, along with useful reports on profitability and costs to help with finance management. The reporting feature actually goes quite a bit beyond that, with real-time reports on margins, utilization, and a whole lot more—including reports on individual employees' or contractors' history with the company, salary report, etc.
Productive's integrations include Zapier as well as Jira, Open API, QuickBooks Online, Xero, and Exact.
Productive costs $12.50/user/month. They also offer a fully-featured, free 14-day trial.
Ravetree is an award-winning agency management software platform that allows users to manage projects, resources, and creative workflows in one place. The tool combines all information, data, and processes so teams can deliver work faster, be more informed, and spend less time searching for information.
Ravetree includes features for time and expense tracking such as time logs, timesheets, and expense logs, as well as notifications and reports for tracking budget overages and warning signs. Users can also keep track of estimates, set retainers and bill rates, and create invoices based on timesheets and expenses.
The tool is also equipped to handle and store contact and client information, and users can create custom sales pipelines for tracking potential clients according to their workflow. One great feature is the ability to create automated lists sorted by custom rules, ensuring new prospects or contacts are automatically added to the right list.
Ravetree also features capabilities for file approval and management, both on the team-side and the client-side. Users can also set up multiple stages in the approval process, allowing for feedback.
Ravetree can integrate with many other tools, including Dropbox, Google Drive, One Drive, Outlook, Gmail, Quickbooks, Google Calendar, GitHub, and more.
Pricing starts at $29 per user per month.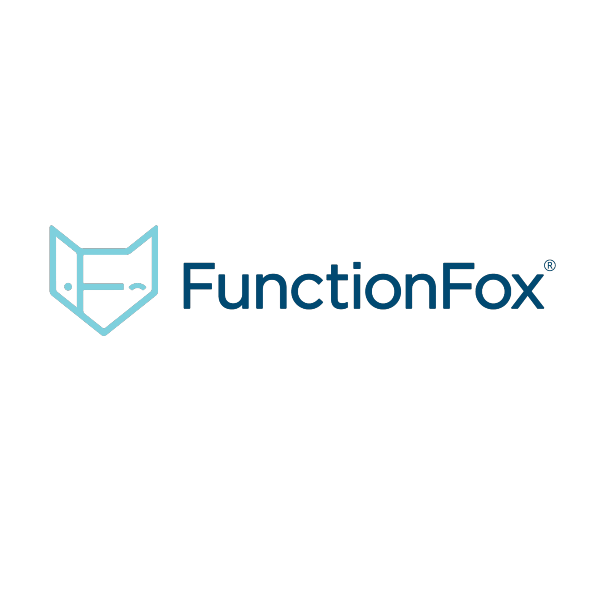 14 days free trial
Premier plan starts at $50/month for the first user, plus $10 USD/month for each additional user
FunctionFox offers three different plans with features that range from basic time tracking and estimating, to project scheduling and gantt charts, to customized project intake forms. FunctionFox can support teams with five or five hundred members.
FunctionFox is entirely web-based and compatible with all up to date browsers, so users on both Mac and PC can work together seamlessly. FunctionFox allows for team collaboration through project scheduling, allows allocation of specific tasks through action assignments and to-do lists, and facilitates communication through the project blog. Another great feature is the availability tool, which project managers can use to monitor team capacity and utilize everyone's time effectively.
FunctionFox is easy to use and made even easier with the tutorials and support provided. They offer dedicated onboarding and all customer support is unlimited, ongoing, and included in the subscription cost. Their website also includes a help center, and there are detailed help files included within the software itself.
Pricing for the FunctionFox Premier plan starts at $50 per month.
Pros
Well-suited for creative teams and agencies
Extensive standard and custom reporting options
Built-in quotes and invoicing features
Cons
Does not integrate with external programs like QuickBooks
Gantt charts and availability features only included with the Premier and In-House plans
TeamGantt is an online agency management solution that works right in your browser, making it compatible with any OS. Agencies can plan and manage projects with this super-easy-to-use Gantt software and invite co-workers, teammates, and clients to view and edit collaborative content.
Agencies can create a Gantt chart online by simply dragging and dropping tasks to plan any project, making this software easily adaptable with a lean learning curve.
TeamGantt's project management software lets you keep all tasks, documents, conversations, and team availability in one place. Agency managers can also connect documents and conversations directly to the associated task or milestone.
TeamGantt integrates with Slack, Trello, Basecamp, Google Calendar, iCal, and Outlook. Or, build a custom integration using TeamGantt's public RESTful API.
TeamGantt is free for up to 3 users and 1 project. Paid plans cost from $24.95/month.
Hive is a robust tool for agency management, project organization, and flexible task coordination. It lets agencies organize projects in a Gantt chart, Kanban board, table, or calendar, and also easily switch between each layout. Additionally, each user can choose to look at a project through different views, so each member of your team can use the view that works for them. Updates are reflected across all project views so the agency is informed no matter what option they use.
Hive enables users to easily collaborate by sending messages directly to agency individuals or groups. Need to share a document? Upload it directly to a task, project, or message. Hive's Forms feature eliminates constant emails and collects all necessary information through simple fill-in-the-blanks.
It's worth noting that if you're switching to Hive from another tool, you can import tasks from tools including Asana, Trello, Basecamp, Smartsheet, and a few others.
Hive integrates with Google Drive, Salesforce, Jira, Dropbox, Slack, Zoom, One Drive, Box, and more than one thousand other tools through Zapier.
Hive costs from $12/user/month.
Gain is designed to bring agencies that design online content and their clients together in a seamless collaborative environment. Communication is heightened with excellent feedback loops and collaboration prompts to allow agencies to receive notes and eventual approvals much faster during the content building cycle.
With this tool, you can share your content with agency clients no matter what program it was built in originally. Whether it's a JPEG, PDF, Photoshop file, PowerPoint, or even a Google spreadsheet, Gain will create previews for your approvers and team members to review and collaborate on.
Agencies will appreciate Gain's automated workflows, which allow content to move instantly to the next person for review, revisions, or approval. Agencies and their clients can send feedback and approve from any device.
Gain integrates easily with Canva. No additional integrations are noted.
Gain costs from $99/month. If you pay for a full year up front, you can get 2 months free.
Yanado Task + Project Management coordinates agency projects and tasks within Gmail. It's designed to help agencies manage their sales pipeline and boost sales productivity with email templates and email tracking, and by automating basic and repetitive tasks.
You can use a Kanban board to track agency operations and keep your team accountable by visualizing and monitoring deadlines, milestones, and dependencies. The tool offers to-do lists that are pretty easy to create, plus you can also make tasks directly from emails. Something great about this tool is the shared inboxes feature which lets you assign or pass-on emails and then manage them like tasks.
Agencies with busy online profiles to navigate will appreciate being able to create unlimited posts for Facebook, Twitter, LinkedIn, and Instagram using this software.
Native integration with Slack is available and hundreds more integrations can be accessed through Zapier or their REST API.
Yanado Task + Project Management has a free plan. Paid plans with additional features start at $6/user/month.
Nutcache is an agency management tool designed to organize all aspects of your daily processes. With this software, you get a toolbox of color-coded schedules, task organization queues, and data reporting.
Nutcache supplies the standard Gantt chart tools, which visually track and organize agency tasks with drag-drop-and-click editing techniques that require minimal training to learn. You can also use the software for Agile or Scrum project management, depending on agency preferences. This simple flexibility makes Nutcache a solid agency management software for small or large teams alike.
Nutcache offers time logging tools where users can log, track, and invoice time and expenses in a way that lets agency managers know where project money is going. Unlike a lot of other integrated solution options, Nutcache also has features to create, customize, and manage unlimited invoices.
App integrations for Nutcache include Dynacom Accounting, PayPal, 2Checkout, Stripe, Authorized.Net, QuickBooks Online, Google Sign In, Google Drive, GitHub, Slack, and hundreds of other apps through Zapier.
Nutcache costs from $6/user/month with a "Pro" plan that requires 5 users.
The Best Agency Management System Tools Summary Chart
Other Agency Management Options
Digital advertising agencies may struggle to find the right complete software solution, so here's a few more that didn't make the top list. If you need additional suggestions for handy agency systems, check these out.
Join The Conversation
As an agency owner, have you tried out any agency software listed above? Are there any great tools for digital marketing agencies that you would add to this list? What do you want me to cover next (ie. business management systems, etc.)? Feel free to comment below to share with our community of digital project managers.
You can also get more support for managing a successful agency in both The DPM School online course (which teaches you how to manage digital projects) and in our Membership program where members get access to mentorship from digital project management experts, project templates, workshops, and more.
Our friend and supporter: